Are Mongoose bikes good? Is the brand trustworthy and produce excellent bikes at an affordable price range. These are some of the questions we usually have.
Mongoose bikes are produced by the BMX Products, Inc. The heritage of Mongoose goes back to 1974 when the founder, Skip Hess, presented his famous MotoMag One.
It was a breakthrough in the field of mechanical engineering. The first US-made cast magnesium alloy wheel for BMX bikes was impressive. Since then Mongoose brand introduced multiple innovations to their products, satisfying the tastes of customers of any age and various needs.
The Mongoose brand of bicycles presents two main classes of bikes. The departmental store level mountain and urban bikes and the other sophisticated BMX bikes of freestyle and Race subcategories. Which they offer on their own website and via specialty bicycle shops.
The departmental store level mongoose bikes while does not have the most durable frames, the best seats, and great performance. But they still offer the best for their price making it ideal for beginners.
So What is Mongoose Bikes Reputation Today?
There is certain appeal to mongoose mountain bikes especially among the beginners for what they offer for the price. It's dirt cheap when it comes to the decent mountain bikes in the market.
For just $150 they offers quite solid performance and can take quite an abuse. But a professional biker will tell its not much; especially when compared to high-performance MTB bikes mongoose offers to its premium customers who are willing to pay a little extra for the real thing.
In contrast these expensive bikes are for professionals built for competition and not someone looking for a great bike for his mountain trip or trail riding in budget.
These people are very much in a minority. Most people looking for a bike to ride a couple of times a week to the trails; just want a cheap, attractive looking solution, and that is enough for them…
These bikes fit well in this category of affordable bikes for teens and adult that does its job, are comfortable by design, can take quite an abuse and last reasonably long for a cheap bike.
The Sky is the Limit for Mongoose Mountain Bikes!
Mountain Mongoose Bicycles deserve special mentioning. First of all, there is no other brand offering such an astonishing variety of bikes for MBT disciplines.
You will, definitely, find the best mountain bike for your needs, whether you are looking for Downhill Full Suspension bike or the Dirt Jumper; you will be over the moon purchasing one of Mongoose Mountain Bikes. There are 12 models of mountain bike offered to the customers on mongoose.com
Whichever model you prefer, you will get one of a kind bicycle equipped with a lightweight aluminum BMX frame. These bikes are aimed at adult bikers who value the quality and style ratio the most.
For an average of $350, you will become a happy owner of the masterpiece of the engineering mind. Being made of Chromoly and alloy elements, intended on making your bike durable and easy to maintain, mongoose mountain and BMX bicycle stand out from all the rest.
In which the downhill bicycle is the crown jewel. These are the most hardworking bicycles targeted at overcoming the toughest terrains. The Mongoose "BMW" is, undoubtedly, the model called Boot'r. Depending on the rider's height it can be Small, Medium or Large.
Small-sized BOOT'R is for bikers 5'2'' to 5'6'' feet, Medium will be suitable for riders 5'5'' to 5'10'' and the Large is the best option for people 5'9'' to 6'2'' feet high.
The luxurious "metal friend" is made of tectonic T2 aluminum rocker link DH frame and Free Floating Technology suspension. The sensation of safety and freedom costs $2,500 but as soon as you take it for your first ride, you will know, it's worth every penny you have spent!
Company History In Brief
The business was originally founded by Skip Hess In 1974, as the BMX Products, Inc. For long they continued to design, manufacture, and market cycles from their home in Simi Valley California. Within one year they grew from a family based business to hiring 80 employees.
With the introduction of moto mag II in 1977 the company expands its presence within America. In no time the brand become the symbol of modern BMX racing and sports tournament.
The company expands into Europe in 1978 and produce multiple great BMX series; satisfying the tastes of customers of any age and various needs.
After setting records in the late 1980s and early 1990s; the company continues to provide some great free style tough bikes ready to face challenges and abuse of the terrain.
The company was first sold out to American Group in 1985 and continue to change hands as it continues through the 90's and 200's and finally sets Dorel Industries. Which is a Canadian company that also owns the popular bike brand Schwinn, Cannondale and Pacific Cycle.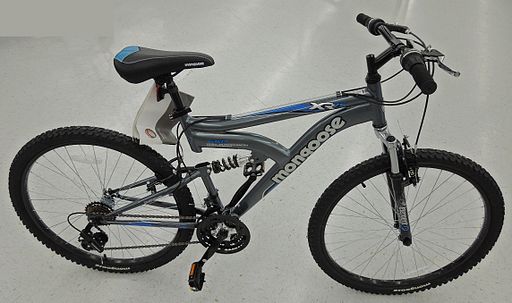 Where Are Mongoose Bikes Made?
One of the most common questions asked by bikers these days; who wants to make sure Mongoose bikes would be a great option for their intended use. Some also asked this to knew who made these bikes to judge the overall quality; as products made in China are generally considered of average quality.
The mongoose was founded in Simi valley California in 1974. But today the company gets most of its products from suppliers in Asia; primarily china and Taiwan.
The cheaper models are build and assembled in China; while the professional ones are built in Taiwan and other Asian countries. They are assembled in either the Madison headquarters or other distribution centers.
The company has developed the Madison headquarters as its design and development facility with secondary roles such as the assembly of its top level bikes.
This bring us back to the initial question; How Good Are Mongoose Mountain Bikes, Really? The cheap models that you see in department stores are the lower end of what mongoose has to offer. You can not take them to tournaments but are fine for your weekly adventures.
For higher MTB bikes models that start anywhere from $800 to $1300; you need to get to specialist bike shops or can buy them from their original website at www.mongoose.com.
Is Schwinn Better Than Mongoose?
Both Mongoose and Schwinn are owned by the pacific cycles. They import a large chunk of their bicycles from the same supplier from china for all its subsidiary companies. So in most cases, you get somewhat similar quality for both Schwinn and Mongoose bikes for an equivalent price.
In respect to mongoose BMX and mountain bike series; the Schwinn offers a greater range of bikes from urban, commuter, hybrid, cruiser, road, and mountain bikes.
Schwinn as a brand is known for its variety, cool looks, compact size, and simple features. They are tough and durable but not as much as the Mongoose BMX series who are designed to take all the abuse.
For everyday cycling on flat and semi mountain terrain, Schwinn offers a better biking experience. But mongoose mountain and BMX bikes are better prepared to deal with difficult terrains with its tough and sturdy essentials; be it its frame, handlebars, wheel, tubes, or tire.
Further Mongoose bikes are easy to assemble and cost less in comparison with what Schwinn has to offer at low end. At high end professional bike its the opposite.
Top 4 Mongoose Mountain Bike Reviews
1 ) Mongoose Legion Freestyle BMX Bike
Are you a BMX enthusiast or looking to become one? Rest assured this in-expensive ( mountain and BMX bikes are well known to be quite expensive ) mongoose bike is very high quality and offers expert-level performance for just a fraction of the price.
The bike comes with both back and front brakes with three piece durable crank. The frame is made of high tensile steel that provides stability and strength to this freestyle bike.
Its large tires and U-brakes system provides extra stability and greater breaking power. The frame is build of high tensile steel and the drive-train is fast with micro 25/9 cassette setup.
On the down side it is not that flashy and weight a little more. But that won't be much of an issue as being a mountain bike what contributes most to its cohesive feel is its frame design and right components along with the crisp and response of the tire with the level of maneuverability.
The mongoose Legion Freestyle BMX Bike is a great option suited for beginners on their learning curve. Look no further as the assembly was pretty easy and its quite affordable.
Mongoose Legion Freestyle BMX Bike: Check Its Price On Amazon!
2 ) Mongoose Switchback Kids Mountain Bike
If you are looking particularly for a series of mountain bikes that fit to requirements of your kid. look no further as its a well rounded bike designed especially for younger riders. The mongoose switchback kids came in two different sizes; 20 inch and 24 inch wheels ideal for riders from 4'8″ to 5'6″.
To all the parents that we consult for the bike seems to be pretty happy of their purchase. Why not after all its looks gorgeous, rides well, swift smoothly and has twin disc brakes; your kids gonna love it.
Not to mention its pretty straightforward and easy to assemble with just three main parts. Although we have found some parents kind of struggle in tuning the bike to a satisfactory level.
The advanced tectonic T1 aluminum frame is lightweight and durable by design. Together with the 60 mm travel fork suspension, it provides great cushioning on trails. In extensive rides, this becomes a blessing as it adapts well to the terrain condition.
Thanks to its twin-disc brake your kids get enhanced safety as he or she is just beginning his or her mountain biking adventure. Overall its an awesome mountain bike with high build quality.
Mongoose Switchback Kids Mountain Bike: Check Price On Amazon!
3 ) Mongoose Title Elite Pro BMX Race Bike
The Mongoose Title Elite Pro BMX Race Bike won't disappoint. It features professional-grade butted aluminum frame its light and durable. Capable of high-end performance the bike is intended for riders of intermediate to professional skill group.
Its front fork suspension system won't let you feel the bumps and Alloy V-brakes with precision control gives you a great stopping power. It came in almost assemble and the rest is also quite easy to complete.
The large motorcycle-like handlebars helps with maneuverability and control. The bike itself is super light, rides smoothly, and feels professional for a freestyle budget BMX bike.
Came out in 2019 it features a 24 mm hollow spindle alloy crank with a 44T chainring. With easy geat shifts, you are able to easily switch through different speed levels. Making it not just a great build but have maximum control and power on trails with great stopping power.
Overall its a great bike that have really changed the face of the company being a mediocre bike manufacturer. Other than its awful default pedals there is nothing much to complain about.
Mongoose Title Elite Pro BMX Race Bike: Check Its Price On Amazon!
4 ) Mongoose Fireball Dirt Jump Mountain Bike
The mongoose fireball dirt jump mountain bike is very durable and strong idle for series dirt jump or slope style riding. You can literally have a few hard landing and won't feel a thing. With 26 inch wheel you can be sure its a perfect mountain bike for most riders.
Its lightweight aluminum frame is pretty simple and attractive with horizontal dropout and replaceable hanger. The cables are well routed avoiding unnecessary contacts.
The 9-speed drive train mechanism features 36 T alloy crank and shimano atlas sifters. The only weakness than I can fond out is its poor brakes for its speed and performance.
The suspension fork ease of the bumps and unexpected jerks on trails. When you are exploring the beauty of the terrain it gives you great comfort and control. The seats are well cushioned giving you the highest comfort level on longer rides and rolling over all the bumps and rocks.
In addition to that, it's pretty straightforward and easy to assemble. The Mongoose Fireball Dirt Jump Mountain Bike is a great option suited for beginners on their learning curve.
Mongoose Fireball Dirt Jump Mountain Bike: Check Price On Amazon!
Also Read,
Are Schwinn Bikes Good? What You Need To Know Before Buying!
Are Raleigh Bikes Considered Good Quality? 5 Reasons To Buy One
Are Ozone Bikes Good Quality Brand? – Pros and Cons Explored