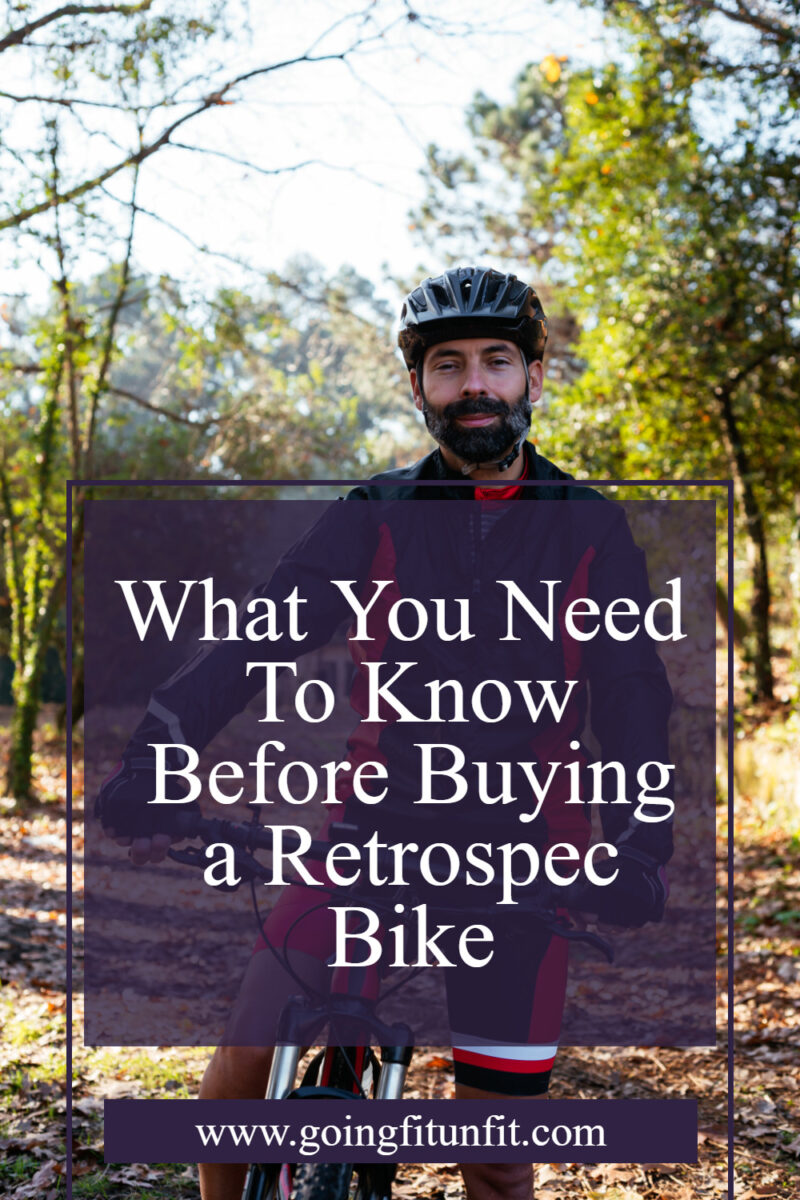 If you're into cycling or looking to buy a new bike online, chances are you've come across Retrospec bikes. This relatively young cycling company has quickly made a name for itself in the business — along with a steady stream of profits.
If you've seen their bikes, you know that they at least have the aesthetics down. Clean classic designs with a modern twist are their specialty. And the colorful customization options are second to none. But a bike needs to do a lot more than looking good.
So, do Retrospec bikes meet the standard necessary to be called "good" or even "great" bikes? Is all the hubbub about them positive or negative? And, what if you see a negative review on Amazon — is it accurate?
You have many questions, and I'm here to answer them. Let's take a look at Retrospec bikes from their earliest models and through all their evolutions until today.
We'll consider their design and build quality relative to their cost and the industry standards, and by the end, you should know all you need to judge their quality for yourself.
So What is Retrospec Bikes Reputation Today?
Retrospec is well known within the cycling community as a champion of the hobby. Their philosophy is to encourage more people to get outside to enjoy nature, even in urban environments. And, what better way to do this than to provide comfortable and environmentally friendly transportation in the form of bikes?
When it comes to those bikes, Retrospec is synonymous with simplicity and solid quality. The company has long been known for its single-speed and fixed-gear models, with sleek, clean form factors that anyone can easily understand.
However, their current lineup has expanded to include well-reviewed 7, 14, and 21-speed bikes that maintain the same tried-and-true standards of quality and ease of use. And they are very affordable—the bulk of their lineup averages within the $200 price range.
Even the most feature-rich upgrades are less than $500. This furthers their aim to bring as many people as possible into the outdoor cycling family. Yet, they don't skimp on the quality to achieve these prices.
Retrospec bikes are assembled using components from name-brand suppliers. Shimano drivetrains, Kenda tires, and KMC chains — the most trusted names in the business are an integral part of this company's high customer satisfaction rate when it comes to performance and reliability.
This commitment to affordability and quality has solidified their long-standing reputation as a go-to provider of entry-level bikes for new riders. However, these days, they are also a serious consideration for experienced riders looking for a solid mid-range upgrade with extremely competitive value.
The History of Retrospec Bikes
Retrospec was founded back in 2009 by Ely Khakshouri. As a sophomore at the University of Southern California at the time, Khakshouri became aware of the growing popularity of fixie bikes in downtown Los Angeles.
In those days, fixies were being cobbled together in a laborious process that involved converting multi-speed bikes. Something was to be said for the expressive results, but it made the bikes expensive and difficult to come by.
Khakshouri's solution was to design and assemble the fixies from scratch. He started his company as a one-man operation, and he personally sourced the parts he needed. He made deals directly with component manufacturers, and by cutting out the middlemen, he managed to have the bikes assembled cheaply and efficiently.
Selling them from his van on campus, he found enthusiastic buyers and steady demand. It took only one year before he expanded to online sales. If the demand was so high in LA, what might it be nationwide? Khakshouri founded Critical Cycles as the online retailer for Retrospec.
It turned out that people everywhere were looking for affordable fixies that still preserved the colorful personal aesthetics of their homebrew roots. Fast forward to today, and both Retrospec and Critical Cycles exist under Khakshouri's holding company, Westridge Outdoors.
Retrospec represents the first and most prized element of the booming business, as the brand name that the bikes are sold under in bike shops around the country. Profitable since inception, bike sales alone have accounted for half of the company's $50 million in profits in 2020, 150% more than the previous year. And, with 20 employees and a newly acquired 200,000 sq ft warehouse in Perris, CA, Retrospec hasn't stopped its uphill climb.
Innovative Retrospec Models of the Past
Retrospec has maintained its place among cycling innovators since its founding. They have challenged the pricing and distribution practices of the industry, all while experimenting within their own varied product line. Here is just a sampling of their more innovative models:
2009 Alpha: The Alpha is the aptly named first fixed gear model the company designed. This was the prototype for what has since become the industry standard for affordable fixie quality.
2011 Beta: Sticking with the Greek naming system, the Beta was the next iteration of fixies. It featured the now standard flip-flop rear wheel hub. This series debuted the innovative frame design that combined a flat top tube, bar-spin clearance, and 0 toe-overlap — a trifecta unique at the time.
2016 Beaumont: This 7-speed ladies' bike showcased the company's expansion into the multi-speed arena. They incorporated a step-through frame option and single-piece crankset.
2017 Barron: A 21-speed, aluminum alloy frame hybrid bike — for less than $500. Retrospec showed it could apply its cost-saving philosophy even to higher-end designs.
2019 Omega: This single speed was designed to celebrate a decade's innovations and successes. It debuted the company's new, color-focused aesthetic and featured specially designed components. The Omega was a showstopper, from the VP freestyle pedals to the riser handlebars.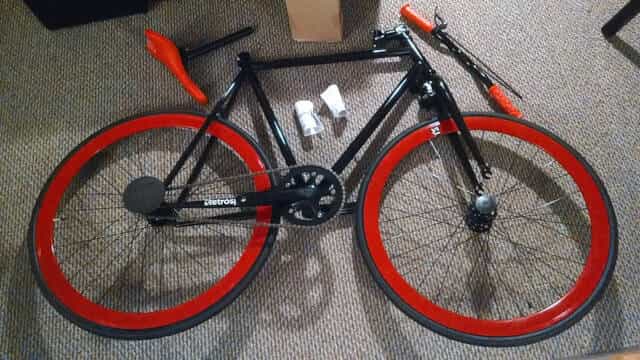 What is the Quality of Retrospec Bicycles Today?
Retrospec bikes have always demonstrated a balance between cost and build quality. In the past, particularly before the addition of multi-speeds to the lineup, this meant durable frames of heavy, high-tensile steel, well-padded saddles, and decent-quality tires and rims.
Many of these features carry over into the present. Things like the hand-assembled frames are still TIG welded for both strength and beauty. Industry leader KMC is still the source of chains, and Kenda is the most common tire provider.
However, as excellent as fixies are for smooth urban commuting, even moderately rough terrain can lead to inevitable flats or malfunctions. Adding more versatile models to the company's stable has improved its reputation for quality. This is because these new bikes are better suited for all that the road can throw at you. The hybrids, for example, feature lighter aluminum frames with alloy stems and seat posts.
Shimano drivetrains, while entry to mid-level, offer adaptability for climbing and descending hilly roads. Hydraulic suspension systems save the tires and frame from damaging impacts.
Retrospec's new bikes are causing a stir in the industry for a reason. As customers no longer find themselves restricted to having only fixies from this company, they are starting to realize the quality level of these bikes when they are ridden as intended.
Should You Consider Buying a Retrospec Cycle?
With everything said so far, you may still be on the fence about buying a Retrospec bike. After all, it can be hard to believe you will receive a quality product when the price seems too good to be true.
In this case, however, you should definitely consider this company if you are shopping for a bike. Not a fan of fixies? Don't let their fixed gear roots dissuade you.
At this point, they have something for any sort of urban rider. Whether you're commuting or are looking for something with slick looks to show off around town, Retrospec has you covered.
They have multi-speeds galore, including 3, 5, 7, 9, 14, and 21, so you can pick your desired flexibility at a near granular level. Light but sturdy road bikes and hybrids share warehouse space with beach cruisers and commuters.
Accessibility issues? Choose a bike with a step-through frame and extra padded seats. Want to teach a little one to ride? There are children's models ranging from pedal-less push bikes to mini fixies. Retrospec wants to make it as simple as possible for you to enjoy the outdoors on a bike.
So they have done, and continue to do, all that they can to provide each potential rider with a steed that will meet their specifications at a price that beats practically everyone else. You owe it to yourself to at least try them out before you make a final decision.
Popular Retrospec Bikes Model
The Retrospec product line is large, with dozens of models to choose from. Your particular riding needs and tastes will dictate which of them most piques your interest. However, according to Bicycle Retailer, the company's best selling models are the following three.
1 ) Retrospec Harper Single-Speed Fixed Gear Bicycle
Frequently available for significantly less than $200 for sale, it's no wonder this classic beauty wins the popularity contest. With cool matte colors and a minimalistic design that gives it a classic look.
Easy to assemble and service due to its simplicity, it features the signature Retrospec flip-flop rear hub for fixie or freewheel style riding. While a sturdy steel frame and double-walled rims mean this bike is durable (even if it ever needs maintenance, its parts are cheap and easy to replace ) and has a steady ride.
If you are looking for a low-maintenance bike to go around and meet your fitness needs, you can buy this without hesitation! It may not have those high-end extras, but it rides just fine.
2 ) Retrospec Bikes Harper Coaster Fixie Style
For less than $100 more than the Harper, you can have this upgraded city traversing cycle. It is well-appointed, with matching fenders and a handy bike rack for convenience. It also has both front and rear brakes for enhanced safety and exact speed control.
It looks and feels of greater value than it really is. Twist shifters also help with this, allowing you to change gears without losing your grip on the handlebars.
Designed for everyday cycling, it's idle for commuting, adventure biking, and recreation. On the other hand, it is simple and easy to assemble and doesn't require much effort to maintain.
Retrospec Bikes Harper Coaster Fixie Style: Check Its Price On Amazon!
3 ) Retrospec Chatham Men's Beach Cruiser
Third in line is the smooth-rolling Chatham. This bike has all you're looking for in a cruiser. Its solid weight keeps the ride stable and easy, while the wide 2.5-inch tires give plenty of traction for both pavement and dirt, along with providing cushioning for bumps in the road.
It comes in single, 3, and 7-speed versions and just about any color you can think of, so you can make this one totally yours. Equipped with a foot-operated coaster brake, it's quick and easy to control.
It's Upright handlebars with soft foam grips ensure a more comfortable ride, while large wider tires provide sufficient grip to roam across any terrain with ease and comfort. The bike itself is very sturdy and easy to assemble, the kind of bike you would love to ride in streets and light paths.
Retrospec Chatham Men's Beach Cruiser: Check Price On Amazon!
4 ) Retrospec Barron Comfort Hybrid Bike
The Retrospec Barron comfort hybrid bike is a 21-speed step-through bike idle for cruising within the city. Its low-height step-through design makes it easy to hop on and off the bike.
While its upright handlebars ensure a good comfortable riding posture, the overall assembly is quick and easy with all the adjustments, as the basic assembly is already done for you. You only need to install the front wheel, handlebars, seat, and pedals. It's not hard to complete, and you can always find helpful videos on YouTube.
The lightweight aluminum frame makes it strong and durable, while the nice Glacier Blue color makes you adore its beauty. I would highly recommend this bike if you are looking for a jarring free ride irrespective of the conditions in budget with nice looks and great features.
Final Thoughts
Retrospec's story is about one man who sincerely wants to make biking more accessible to everyone. That dream took him from the back of a van to a massive warehouse and international distribution of a product people have come to love.
All this in the space of just ten short years — surely, they must be doing something right! The company's commitment to giving consumers the best value for their dollars has led them to experience a string of uninterrupted successes — even in the midst of a pandemic.
While other manufacturers have cut back production and run low on stock, Retrospec has managed to keep up the pace and continue to support the biking community through the hard times at the same low prices with the same great product.
And it is a great product. No, this company doesn't use the most expensive components available. Yet, their bikes manage to achieve high levels of durability, performance, and style all the same.
Have you ever owned a Retrospec bike?