If you've been shopping for a bike, whether online or at the local bike shop, you've probably seen Specialized models in the mix. They're the ones with the big red "S" and, more likely than not, a hefty price tag.
Just looking at them, you can probably tell that they are quality rides. But, there are plenty of good looking bicycles, and plenty of them are cheaper. So what's the story with this brand?
Is Specialized Bike really any good, or should you pass it by? It's a fair question to ask but takes a bit of research to answer thoroughly. Luckily for you, I've already taken care of that bit for you.
Below you'll find a thoughtful examination of the Specialized brand. We'll look at the ups and downs of its history, and gain an understanding of the company's reputation — and that of the bikes it manufactures.
So What is Reputation of Specialized Bike Today?
In the cycling community, the Specialized brand is synonymous with quality. From bike shops to forums, whether you ask the pros or the amateurs, no one can dispute that the company has built its reputation on a commitment to making the best bikes around.
It helps that they are often a key player in defining what a top-tier bike should be. They accomplish this by strict adherence to perhaps the most hardcore code of any cycling company: "Innovate or Die."
Following such a spartan ethos has kept Specialized at the forefront of new technological developments in the cycling world. That said, Specialized bikes can't be considered budget bikes.
They are often more pricey than the offerings of their competitors, even when the quality levels may seem comparable. Yet, that cost fuels the innovation of the industry at large.
It has led racers at the peak of their sport riding to victory atop the company's bikes time and again at World Championships, and even achieving Olympic Gold in 2012. Specialized bikes represent the bleeding edge of cycling, both technically and competitively.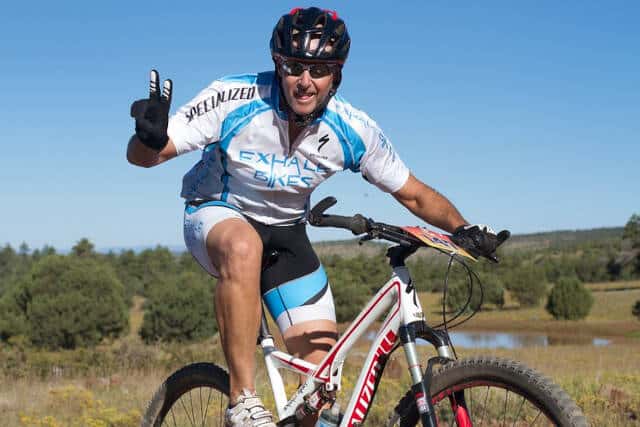 Why are Specialized Bikes So Popular?
Specialized Bikes Have Some of The Best Performance
In the realm of high-end cycling, the difference in performance from one brand to another becomes harder to judge objectively. Yet, even when compared to quality competing products, Specialized bikes often have an undeniable edge.
The company often touts its bikes as being made by riders, for riders. There is a synergy between the enthusiast and the engineer that produces results beloved by riders.
Specialist bike reviews at any vendor tell the tale.
However, this isn't just a matter of opinion. According to Procyclingstats.com, riders on Specialized bikes racked up more competitive victories than any other brand in 2021, as of May.
The numbers don't lie. Under the most taxing conditions, when every single component and frame geometry tweak makes a difference, Specialized bikes are among the very best.
State of The Art Suspension System
A bicycle's suspension determines a cyclist's comfort level while riding and governs their level of control.
Yet many of the more effective, high-end solutions result in suspension setups that require constant finicky tuning. Get it wrong, and that expensive setup can fail to meet expectations.
Specialized created their own proprietary suspension system to address all of these problems.
Branded "Future Shock Rear," or "FSR," this unique suspension tackles performance by addressing brake loads and chain loads separately.
Isolating the loads means each type of shock can be handled more efficiently, without impacting the performance in other areas.
The ingenious 4 bar linkage system responsible for this engineering feat could have been difficult to tune, but Specialized even took care of that. Their AUTOSAG tuning system automatically tunes the FSR to a rider at the press of a button, ensuring the best ride every time.
Fantastic Customer Support & Warranty
Even with the company's exacting standards of quality, it is inevitable that the occasional issue will arise with a Specialized product. Such defects, when they are the fault of the material or workmanship of the frame or fork, are covered by a lifetime, global warranty.
The coverage extends beyond just the original owner, granting the same benefits to subsequent owners for up to 2 years beyond the original purchase date.
That same generous 2 year warranty applies to all other Specialized products.
For problems that are not structural in nature, or assistance with custom setups or other questions, there is Specialized Rider Care.
This customer service branch of the company can be reached in a variety of ways, from their handy online submission form to a letter in the mail.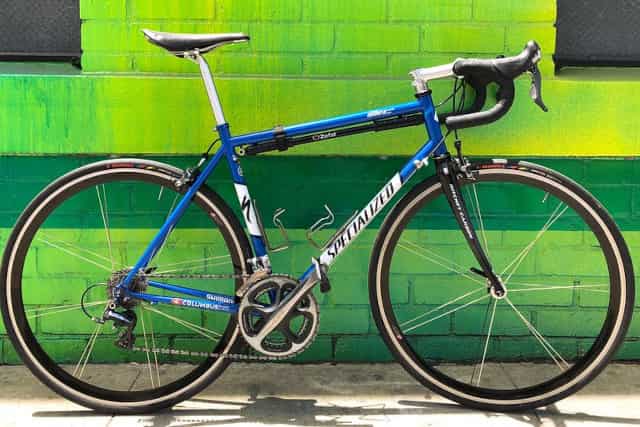 Superior Build Quality with Precision Made Components
All of this brand's technical innovations would amount to very little if they weren't constructed with exacting detail using high-quality materials.
The company once obtained the best components by sourcing them from around the world.
Now, they build it themselves. This is thanks to their Innovation Lab, where the company prototypes new components and manufacturing tech.
This allows the brand Specialized bikes to be among the early adopters of 3D printing and forging technologies in the cycling industry. This has allowed them to construct new components with a level of precision that would be infeasible using other means.
They have mastered frame and component construction using carbon fiber, as well as titanium, aluminum, and steel alloys, offering CNC-machined masterpieces with attractive welds and even durable paints.
Whether it's handlebars, gel-filled saddles, rims, or even training wheels, every piece can be relied upon with confidence.
Holds Up Better Long Term
It should come as no surprise that, with so much attention given to quality of construction, Specialized bikes can be ridden for many years. That lifetime warranty isn't a gimmick. These bikes are built to last.
But, it isn't just that they are built to last — they do last. Spend time on any cycling forums, or in conversation with cyclists at your local bike shop, and the anecdotal evidence will begin to pile up.
You'll hear stories, like the one about the guy riding a 1990 Hardrock 24 years later. Or the 1997 Stumpjumper still tearing up the trails after 17 years.
Specialized reps will tell you they build their bikes to last a lifetime. With proper maintenance and care, it's an expectation that can actually be met.
Better Design Geometry & Overall Feel
When it comes to design geometry, the first thing to come to mind is a bike's frame. After all, it's the length of the top tube between the seat post and handlebars that will determine reach, and the angles and joins of the tubes suggest the rider's posture, the bike's durability, and a slew of other metrics.
Specialized is a leader and innovator in this space, as in others. Their Stumpjumper was the first mass produced MTB frame, and their S-Works frames essentially define the Enduro frame segment today.
Across the varied model lineup, the company has a variety of frames tailored to a particular type of riding, be it commuting or off-road competition.
But, with their Body Geometry system, they go beyond performance to how it feels to ride. Various seat models utilize ergonomics proven to promote blood flow where others would cut it off.
Grips and footbeds are molded for maximum comfort. These factors, taken together, yield what many consider to be a peerless ride feel.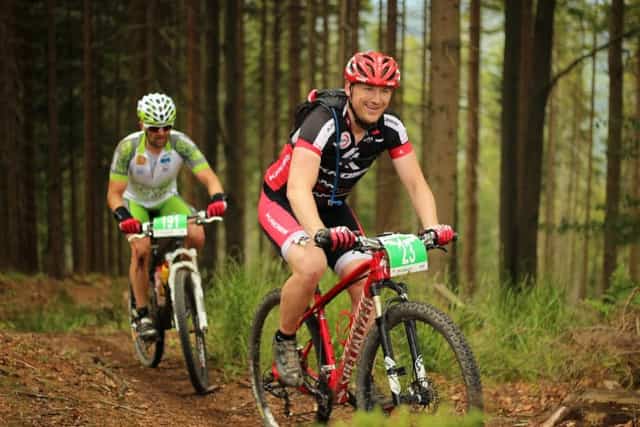 Popular Appeal
Any bike brand that consistently makes headlines as a competition champion is going to be popular among professionals. For the pros, Specialized bikes can help them to reach their full potential.
They are particularly sought after on the Enduro circuit. That's not to say that the brand is not popular among new riders and enthusiasts, however.
Their quality can be a revelation for those who have only ever ridden budget bikes, and there are plenty of models that are made simply to provide a joyful riding experience outside of competition.
Due to their price, Specialized bikes aren't purchased at the same rate as cheaper options, but their popularity is undeniable among those who have had a chance to ride one.
The Sky's The Limit For Specialized Mountain Bikes!
Cycling has experienced a boom in popularity in recent years. Increased concern about environmental impact, health concerns, and the widespread availability of electric bikes increase bike sales.
Specialized has not been resting on their laurels. They have added e-bikes to their offerings, and even partnered with a battery recycling company to address the disparity between the lifespan of batteries and that of the bikes themselves. Even in this new space, they are innovating.
In this golden age of cycling, the desire for quality rides means all manufacturers gain to benefit. However, industry leaders like Specialized stand to benefit most from the increased customer base.
Their reputation among mountain bikers has already led to exponential sales increases in 2020 thanks to their e-bike offerings.
Greater profits will translate into more R&D, fueling the company's ceaseless pursuit of new, better technologies, driving the industry forward as a whole. There is no telling how high Specialized will go.
Company History in Brief
The story of Specialized Bicycle Components begins in 1974 when a college-aged Californian Mike Sinyard decided to sell high-end European bike components that were scarce in the U.S. at the time. A short 2 years later, and the company was producing its first homemade part — the Specialized Touring Tire.
It was 1981 when the company truly began to make a name for itself, releasing its first 3 bike models: the Sequoia, Allez, and the revolutionary Stumpjumper, the first mass-production MTB.
It was 1989 when they made their next big ripple with the Epic carbon fiber MTB. The 90's saw the company enter into a rocky period.
They launched two budget brands during this decade, Globe and Full Force, that were not successful and were eventually phased out. Yet the company continued to try new avenues and innovations.
Perhaps the best example of their difficulties contrasting with successes was in 2012, when they were forced to recall 12,000 bikes sold over the previous decade due to a front fork issue.
That same year, Jaroslav Kulhavy won Olympic gold astride a Specialized Epic.
Since that time, the company has found its calling as a high-end brand. Specialized is known for innovation, quality, comfort, and reliability, and is an industry giant alongside the likes of Trek and Giant.
Where are Specialized Bikes Made?
With its origins in the United States, and decidedly West Coast vibe, one could be forgiven for thinking that Specialized produces its bikes in the U.S.
Their much-touted Innovation Lab is located in California, at the Morgan Hill factory, but mainly handles prototyping. The vast majority of Specialized bicycles and components are manufactured in Taiwan.
This is handled by the contractor Merida, which holds the number 2 spot among bicycle manufacturers worldwide. Incidentally, Merida also happens to own 49% of the Specialized company.
Specialized is hardly alone in manufacturing their bikes overseas. All big bike brands do the same, as it is the only way they can maintain competitive pricing.
This is particularly true now, as China is the main provider of carbon fiber for the industry.
It is important to note that "made in Taiwan" should not be viewed as a pejorative term. The bikes are still welded by hand and constructed with great care.
The excellent reputation enjoyed by modern Specialized models is owed to the consistent high-quality output from these Taiwanese factories, as are the cost savings appreciated by customers.
Why Are Specialized Bikes So Expensive?
When evaluating the price of a Specialized bike, it is important to consider what you are comparing it to. For instance, when shopping among other high end brands, among bikes with comparable feature sets, Specialized bikes are similarly priced.
On the other hand, put them next to bikes from a budget brand, and suddenly the price seems to balloon out of proportion. But, this is a case of getting what you pay for.
Baked into the price of a Specialized bike is the cost of specialty construction.
Hand welded frames of the best metal allow proprietary systems, flawless fit, and finish down to the polish of the paint and bespoke saddles and grips; these are the features that separate this brand from the pack.
And, don't forget that every single frame and fork is under a lifetime warranty. Admittedly, there is some portion of the cost that is due to the Specialized reputation, but ultimately you are paying for excellence.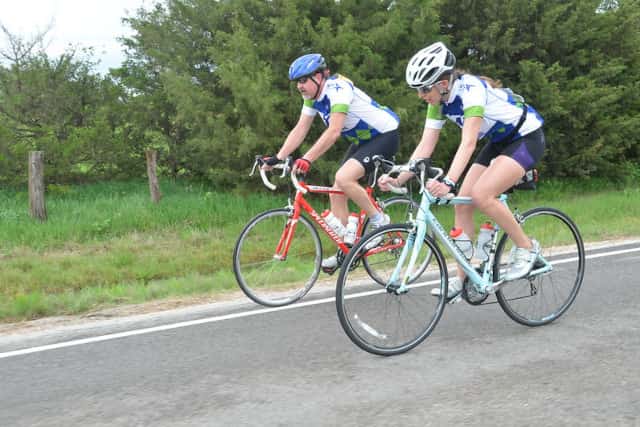 Are Trek or Cannondale Bikes Better Than Specialized?
When trying to determine which bike brand is "better," it comes down to personal preference more than anything else. Trek and Cannondale both have their own storied histories, marked by success.
They are both considered to be leaders in the industry, with Trek outearning Specialized in most estimations, and Specialized edging out Cannondale. Yet the three of them will be found on any credible top 10 lists.
The important differences between their high-end offerings are unlikely to be qualitative.
Instead, it will likely be a matter of aesthetics or feel. For instance, the Specialized FSR suspension provides a ride feel you can't experience on a Trek or Cannondale.
If you prefer it, then Specialized would be "better" to you, but the reverse could be true.
Which brand offers a style that resonates with you? Which one feels best under you as you ride it on your chosen terrain? Which bike can you reasonably afford? The brand that offers a bike that checks off your personal needs is the one that is best for you.
Bike Range
Specialized is often lauded for its role in the innovation and wide adoption of mountain and enduro bikes, but that level of quality runs through their entire lineup.
They may have pioneered the production of MTBs, but it was their Epic cross country bike that won the Olympic gold, and their enduro bikes that dominate competitions today.
Specialized offers a robust selection of road and mountain bikes for cycling enthusiasts of all ages and skill levels. They also have models geared towards cyclocross and triathlons, and the "S-works" line of bikes made specifically for top-level competitive performance.
Specialized Road Bikes
Specialized has plenty of road bike options. For the entry-level buyer, there's the Allez, an aluminum-framed all-rounder at a very affordable price for the quality. For those more speed-focused, there is the Venge. It has a highly aero frame, with integrated cables and hidden rim brakes.
The Roubaix and Diverge are road bikes with more endurance style frame geometries. They come equipped with adjustable FSR suspension, allowing for smooth rides over rougher roads.
The crown jewel of the road bike lineup would have to be the Tarmac, specifically the S-Works model, though the Disc Pro is not far behind.
A lightweight carbon fiber frame, paired with tubeless compatible carbon wheels, FSR suspension, and tier components explain why this is a beloved, award-winning design.
Specialized Mountain Bikes
After opening the floodgates for mountain bikes back in the '70s, Specialized has continued to produce some of the greatest off road bikes around.
The Epic models are understandably the most well known, though they come in different flavors.
The Epic Pro is the slightly downscaled version of the S-works Epic, which ranks near the top of every XC tier list across all brands. With the Brain 2.0 suspension system, these Epics are just as good at climbs as descents. There is a Hardtail Epic variant too, for those who prefer a stiffer ride on technical terrain.
The Expert EVO is another cross country model, but with enough trail bike geometry to handle long rides in the rough. For great traction on all terrain types, the Fuse Comp 29's wide tires might be more to your liking.
Specialized Electric Bikes
Electric bikes are experiencing a boom in popularity. They are responsible for broadening the cycling demographic, allowing for those who have health or mobility issues to enjoy riding.
Specialized has entered into the e-bike arena with several quality entries.
The Turbo Vado 3.0 is the standard road e-bike style. It has a whisper-quiet motor that assists the rider up to 28 mph, and plenty of torque for speedy maneuvers even with the increased weight over a regular bike.
While the Vado can be fitted with panniers, the Turbo Como is better suited to running errands. It has a cruiser style frame, with wide tires for a plush ride, and both rack and fender mounts for carrying cargo.
The Turbo Levo Comp is an electric mountain bike. It is actually based on the Stumpjumper design, with wider tires and a lower center of gravity for better grip on rocky, uneven terrain.
The motor makes climbing much easier, allowing riders to ride without being intimidated.
Specialized Active & Kids Bike
While the bikes in previous categories do come in a variety of price points, the most affordable Specialized bikes are in Active and Kids lines. These bikes are the most accessible to new and casual riders, without the budget to spend thousands on their ride.
The Active bikes include the Sirrus, Roll, and the previously mentioned e-bikes Vado and Como.
The Sirrus is an aluminum-framed hybrid, meant to provide solid, reliable performance in a variety of typical riding conditions.
The Roll is similar, though it has more of a focus on ease of use and fun styling over purely technical performance. For the Kids, there are numerous versions of the Hotrock and Riprock models.
These bikes have more forgiving frame geometry suitable for youthful bodies that are quickly growing, and their sturdy aluminum frames can withstand rough and tumble treatment.
Top 3 Bikes To Consider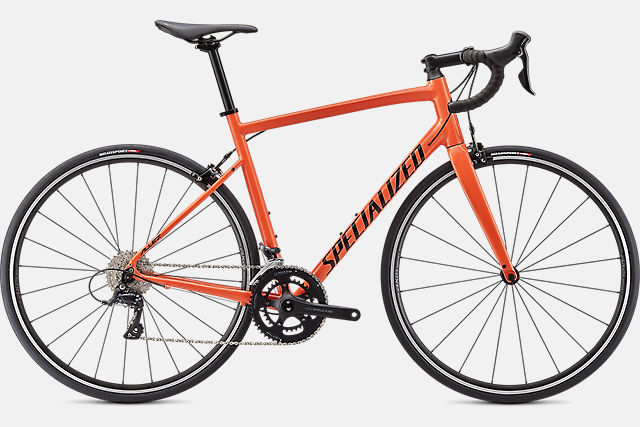 Specialized Allez
The Allez model family consists of a series of increasingly more sophisticated road bikes, but the model I expect will have the greatest appeal to the most people is the entry level variant.
The Allez is an affordable entry point into a high end brand. It features an aluminum frame paired to a full carbon front fork, for a durable, light, responsive overall frameset.
The long-wheelbase makes for a very stable ride. The reach is on the longer side, and, paired with the low seat height, makes for a more forward, assertive ride posture.
The bike has an 8 speed drivetrain, the Shimano Claris, for flexibility on inclines and straightaways. Dual-pivot Tektro rim brakes provide excellent stopping power without the cost or weight of high-end disc brakes.
Moreover, the bike has mounts for fenders and a rear rack, making it commuter ready. It is an excellent everyday ride candidate.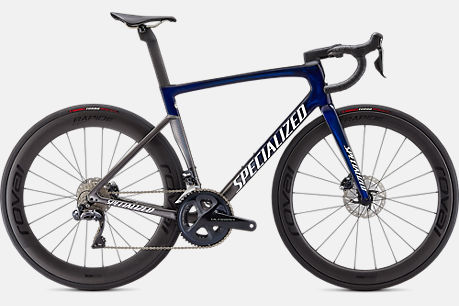 Specialized Tarmac SL7
The Tarmac is the road bike to consider if you have serious racing aspirations. The SL7 is a high-end bike, so it isn't cheap, but it is significantly more affordable that the S-Works variant.
It doesn't sacrifice much in the way of performance either, making it the smarter buy for most people.
It is exceptionally light, weighing a mere 14 lbs. This is thanks to a carbon fiber frame aggressively engineered for maximum aero efficiency. The bike handles nimbly and is very responsive, especially at high speeds.
As you'd expect, the racing geometry positions the rider in a forward, tucked posture. This is a bike that is meant to be ridden fast. That said, it is also carefully designed to be suitable to both male and female riders.
There are Pro and Expert variants of the Tarmac, which use even higher end components that add a few pounds to the overall weight. If you're competing at that high of a level, it may be worth it to shell out a bit extra to get the maximum edge.
Specialized Epic Pro
Speaking of competing at a high level, this XC bike with an Olympic pedigree is something that has to be a part of the conversation when considering the Specialized brand.
The Epic is a best in class showcase model.
The S-Works variant is the most tricked out, cutting edge version, but for those cyclists who are looking to experience a gold medal ride without breaking the bank, the Pro model will not disappoint.
It will carry you swiftly over the most technical of terrain, and is built to do it over the long haul.
The proprietary Brain 2.0 suspension knows when to be firm and when to let up, and responds to the terrain in real time, faster than you could even perceive.
Instead of having to manually adjust for what you expect, the bike itself conforms seamlessly to what is.
The Epic is a bike engineered to meet the performance needs of the highest levels of competition on the mountains and trails. If you compete at this level, this bike is worth every penny.
Conclusion
There are many cycling brands that are worth the consideration of anyone in the market for a quality bike. Many of them have solid reputations, with innovations to their name, and victories on their resumes. Specialized is not just a part of this group, but is among the best of the best.
The company makes great bikes. That much is not a matter of opinion, it's just a fact. Yet, because of their unique features, and their sometimes considerable cost, it's not enough to know that the bikes are great.
If you are in the market for a bike, you owe it to yourself to try some Specialized models for yourself. It's the only way you can know, for all their pluses, if they are right for you.
Also Read,
Are Trek Bikes Good? (and Are They "Worth" the Money)?
Are Retrospec Bikes Good? What You Need To Know Before Buying!
Are Cannondale Mountain Bikes Any Good? Know it Before Buying!