Are you looking to purchase a new bike and wondering whether specialized bikes are worth the investment? Specialized bikes have become popular again, particularly after the incident in 2013.
As one of the leading names on the market, they offer high-quality components, performance customization and an array of amazing features that may be appealing to cyclists of all skill levels.
That said, there are several factors to consider when determining whether or not a specialized bike is right for you – from budget constraints to riding style.
In this blog post, we'll cover what makes these bikes such standouts among other brands.
As well as their advantages and disadvantages so you can make an informed decision about your next two-wheeled adventure!
Is Specialized a Good Brand?
When it comes to high-quality bikes, the name Specialized is often mentioned in the cycling community. From bike shops to forums, whether you ask the pros or the amateurs, no one can dispute that the company has built its reputation on making the best bikes around.
This American brand has made a name for itself with innovative designs and state-of-the-art technology, including carbon frames and suspension systems.
While their bikes may not be the cheapest on the market, they offer excellent value for money, with a selection of models that cater to a range of budgets.
Their bikes are designed to perform at the highest levels. If you're in the market for a new bike, you can trust Specialized to deliver the quality and performance you need.
By investing in a Specialized bike, you're not just buying a piece of equipment – you're also investing in a brand that has built a reputation for excellence.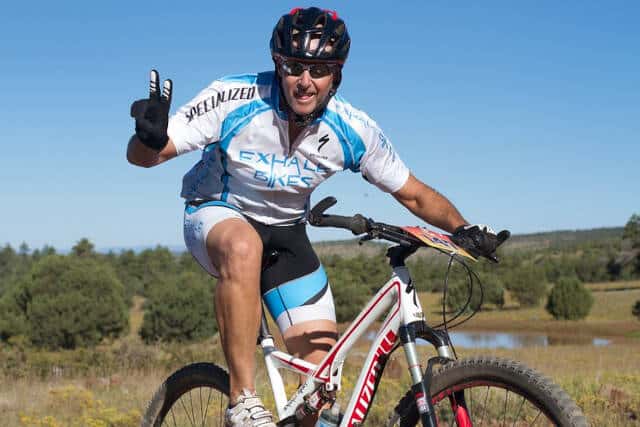 So What is Reputation of Specialized Bike Today?
Specialized Bike is one of the biggest names in the cycling world, with their bikes being ridden by successful professional teams and riders around the world.
Their range of styles and components is well-reviewed, with plenty of options to choose from.
However, the company has faced criticism in recent years for their aggressive litigation tactics and tough employee quotas, leading some to call them soulless.
Despite this, they have shown a willingness to apologize and be more mindful in the future, committing to reducing the amount of trademark lawsuits they engage in.
While their reputation may have taken a major hit in 2013, it survived and regain traction solely based on superior quality, and customer satisfaction.
Their paintwork has been exceptional in recent years. However, it's their marketing strategies that have helped them gain traction and make them a popular choice for riders.
One thing that sets them apart from other similar brands in the US is their customer service. Specialized prides itself on providing top-notch customer service to their customers.
What's more, they are constantly improving their technologies and enhancing their bike manufacturing skills, which speaks to their commitment to producing high-quality bikes.
Company History in Brief
The story of Specialized Bicycle Components begins in 1974 when Mike Sinyard decided to sell high-end European bike components that were scarce in the U.S. at the time.
A short 2 years later, and the company was producing its first homemade bike parts.
It was 1981 when the company truly began to make a name for itself, releasing its first 3 bike models: the Sequoia, Allez, and the revolutionary Stumpjumper, the first mass-production MTB.
It was 1989 when they made their next big ripple with the Epic carbon fiber MTB. The 90's saw the company enter into a rocky period.
They launched two budget brands during this decade, Globe and Full Force, that were not successful and were eventually phased out.
Yet the company continued to try new avenues and innovations.
Perhaps the best example of their difficulties contrasting with successes was in 2012, when they were forced to recall 12,000 bikes sold over the previous decade due to a front fork issue.
That same year, Jaroslav Kulhavy won Olympic gold astride a Specialized Epic.
Since that time, the company has found its calling as a high-end brand.
Specialized is known for innovation, quality, comfort, and reliability, and is an industry giant alongside the likes of Trek and Giant.
Why are Specialized Bikes So Popular?
Specialized bikes have gained immense popularity among cyclists all over the world.
While the American brand does make excellent bikes, it's not just about the quality of their products that makes them so popular.
Specialized bikes are often priced midway between the expensive and the cheap, making them an affordable yet premium choice for many.
Additionally, their seats, shoes, and clothing have taken the industry by storm with a level of comfort and style that far surpasses that of their competitors.
Moreover, Specialized sponsors several successful professional racing teams, which adds to their brand value and attracts a larger consumer base.
Even though their marketing may seem to target the average middle-class American with disposable income, they continue to attract more and more riders of all backgrounds.
Ultimately, it seems clear that Specialized's popularity is due to a combination of factors that make them stand out from the competition.
How Expensive Are Specialized Bikes?
When it comes to specialized bikes, one thing is for certain: they are not cheap. In fact, Specialized is known for some of the most expensive bikes on the market.
While occasional sales may bring the prices down, it's unlikely they'll ever be as affordable as those from competing manufacturers.
That being said, the top-end carbon Specialized bikes come with the most advanced features and technology available in the business.
For those of us with more modest budgets, there is still a range of prices to choose from. The carbon S Works Tarmac road bike, for instance, can set you back a cool $14,500.
On the other hand, the diverge road bike starts at less than $1300 and can go all the way up to the carbon S Works model at $13,000.
Regardless of budget, it's clear that Specialized is a brand for serious cyclists who are truly dedicated to their craft.
Are Specialized Bikes Worth It? 
Yes, if you can afford the price tag! 
For many cyclists, investing in a specialized bike may seem like an unnecessary expense. However, when considering the benefits that come with a specialized bike, it's hard to deny their worth.
Whether you're a professional athlete looking to shave off seconds from your time, or a recreational rider wanting a more comfortable and enjoyable experience on the trails, specialized bikes provide an unparalleled level of performance and comfort.
Yes, they can come with a hefty price tag, but when you take into account the long-term benefits and sheer enjoyment you'll get out of riding, the investment is undoubtedly worth it.
Ultimately, it comes down to your personal priorities and budget, but if you're serious about cycling, a specialized bike is definitely something worth considering.
Specialized Bike Range
The Specialized bike range offers a comprehensive selection of products. From professional to beginner bikes, there is something for everyone.
For the everyday cyclist, there are sleek road bikes and rugged mountain frames.
Specialized's range covers a variety of categories such as Mountain bikes, Road bikes, Active bikes and Kids bikes.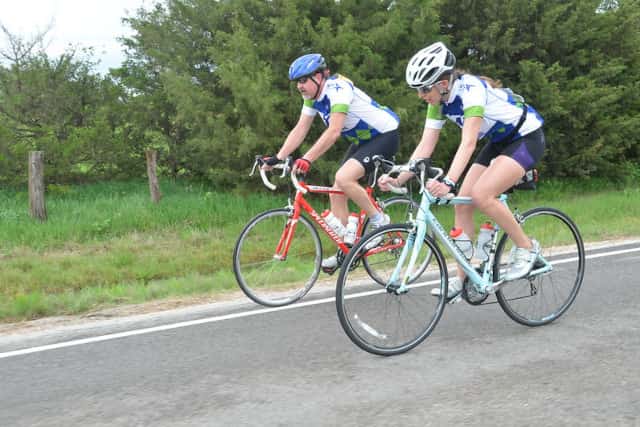 Specialized Road Bikes
Specialized has plenty of road bike options. For the entry-level buyer, there's the Allez, an aluminum-framed all-rounder at a very affordable price for the quality.
For those more speed-focused, there is the Venge. It has a highly aero frame, with integrated cables and hidden rim brakes.
The Roubaix and Diverge are road bikes with more endurance style frame geometries. They come equipped with adjustable FSR suspension, allowing for smooth rides over rougher roads.
The crown jewel of the road bike lineup would have to be the Tarmac, specifically the S-Works model, though the Disc Pro is not far behind.
A lightweight carbon fiber frame, paired with tubeless compatible carbon wheels, FSR suspension, and tier components explain why this is a beloved, award-winning design.
Specialized Mountain Bikes
After opening the floodgates for mountain bikes back in the '70s, Specialized has continued to produce some of the greatest off road bikes around.
The Epic models are understandably the most well known, though they come in different flavors.
The Epic Pro is the slightly downscaled version of the S-works Epic, which ranks near the top of every XC tier list across all brands. With the Brain 2.0 suspension system, these Epics are just as good at climbs as descents. There is a Hardtail Epic variant too, for those who prefer a stiffer ride on technical terrain.
The Expert EVO is another cross country model, but with enough trail bike geometry to handle long rides in the rough. For great traction on all terrain types, the Fuse Comp 29's wide tires might be more to your liking.
Specialized Electric Bikes
Electric bikes are experiencing a boom in popularity. They are responsible for broadening the cycling demographic, allowing for those who have health or mobility issues to enjoy riding.
Specialized has entered into the e-bike arena with several quality entries.
The Turbo Vado 3.0 is the standard road e-bike style. It has a whisper-quiet motor that assists the rider up to 28 mph, and plenty of torque for speedy maneuvers even with the increased weight over a regular bike.
While the Vado can be fitted with panniers, the Turbo Como is better suited to running errands. It has a cruiser style frame, with wide tires for a plush ride, and both rack and fender mounts for carrying cargo.
The Turbo Levo Comp is an electric mountain bike. It is actually based on the Stumpjumper design, with wider tires and a lower center of gravity for better grip on rocky, uneven terrain.
The motor makes climbing much easier, allowing riders to ride without being intimidated.
Specialized Active & Kids Bike
While the bikes in previous categories do come in a variety of price points, the most affordable Specialized bikes are in Active and Kids lines. These bikes are the most accessible to new and casual riders, without the budget to spend thousands on their ride.
The Active bikes include the Sirrus, Roll, and the previously mentioned e-bikes Vado and Como.
The Sirrus is an aluminum-framed hybrid, meant to provide solid, reliable performance in a variety of typical riding conditions.
The Roll is similar, though it has more of a focus on ease of use and fun styling over purely technical performance. For the Kids, there are numerous versions of the Hotrock and Riprock models.
These bikes have more forgiving frame geometry suitable for youthful bodies that are quickly growing, and their sturdy aluminum frames can withstand rough and tumble treatment.
Top 3 Bikes To Consider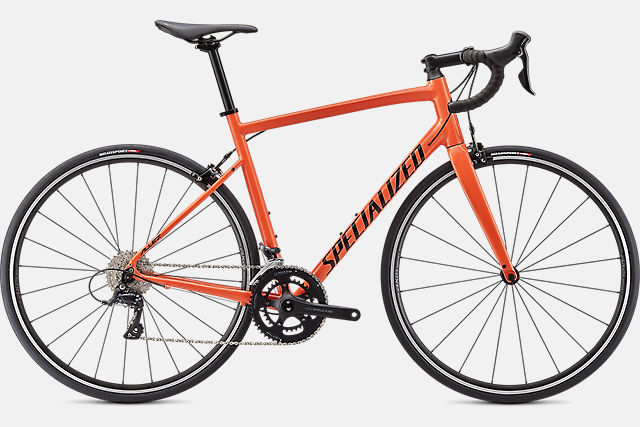 Specialized Allez
The Allez model family consists of a series of increasingly more sophisticated road bikes, but the model I expect will have the greatest appeal to the most people is the entry level variant.
The Allez is an affordable entry point into a high end brand. It features an aluminum frame paired to a full carbon front fork, for a durable, light, responsive overall frameset.
The long-wheelbase makes for a very stable ride. The reach is on the longer side, and, paired with the low seat height, makes for a more forward, assertive ride posture.
The bike has an 8 speed drivetrain, the Shimano Claris, for flexibility on inclines and straightaways. Dual-pivot Tektro rim brakes provide excellent stopping power without the cost or weight of high-end disc brakes.
Moreover, the bike has mounts for fenders and a rear rack, making it commuter ready. It is an excellent everyday ride candidate.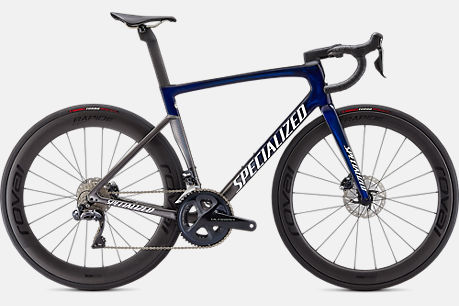 Specialized Tarmac SL7
The Tarmac is the road bike to consider if you have serious racing aspirations. The SL7 is a high-end bike, so it isn't cheap, but it is significantly more affordable that the S-Works variant.
It doesn't sacrifice much in the way of performance either, making it the smarter buy for most people.
It is exceptionally light, weighing a mere 14 lbs. This is thanks to a carbon fiber frame aggressively engineered for maximum aero efficiency. The bike handles nimbly and is very responsive, especially at high speeds.
As you'd expect, the racing geometry positions the rider in a forward, tucked posture. This is a bike that is meant to be ridden fast. That said, it is also carefully designed to be suitable to both male and female riders.
There are Pro and Expert variants of the Tarmac, which use even higher end components that add a few pounds to the overall weight. If you're competing at that high of a level, it may be worth it to shell out a bit extra to get the maximum edge.
Specialized Epic Pro
Speaking of competing at a high level, this XC bike with an Olympic pedigree is something that has to be a part of the conversation when considering the Specialized brand.
The Epic is a best in class showcase model.
The S-Works variant is the most tricked out, cutting edge version, but for those cyclists who are looking to experience a gold medal ride without breaking the bank, the Pro model will not disappoint.
It will carry you swiftly over the most technical of terrain, and is built to do it over the long haul.
The proprietary Brain 2.0 suspension knows when to be firm and when to let up, and responds to the terrain in real time, faster than you could even perceive.
Instead of having to manually adjust for what you expect, the bike itself conforms seamlessly to what is.
The Epic is a bike engineered to meet the performance needs of the highest levels of competition on the mountains and trails. If you compete at this level, this bike is worth every penny.
Conclusion
There are many cycling brands that are worth the consideration of anyone in the market for a quality bike. Many of them have solid reputations, with innovations to their name, and victories on their resumes. Specialized is not just a part of this group, but is among the best of the best.
The company makes great bikes. That much is not a matter of opinion, it's just a fact. Yet, because of their unique features, and their sometimes considerable cost, it's not enough to know that the bikes are great.
If you are in the market for a bike, you owe it to yourself to try some Specialized models for yourself. It's the only way you can know, for all their pluses, if they are right for you.
Also Read,
Are Trek Bikes Good? (and Are They "Worth" the Money)?
Are Retrospec Bikes Good? What You Need To Know Before Buying!
Are Cannondale Mountain Bikes Any Good? Know it Before Buying!