Are Giant bikes good? Is the brand trustworthy and produce excellent bikes in both budget and Premium category. How does it compare to trek Bikes? These are some of the questions we usually have.
Giant is a brand that was built in the year 1972 and has been producing the best equipment since. Giant was also the first brand in the biking industry to manufacture bikes with frames made of carbon fiber.
The heritage of innovative Giant Bikes goes back to 1987 when it introduces some of the first bikes with carbon frames. One of the finest pieces of machinery loved by enthusiasts and cyclists alike.
The company has invested heavily since then in the research of better material and design. Thus ensuring better quality, speed, and control on trails with giant bikes.
In the past couple of years, they have been leaders in innovation and cutting-edge design.
But what does all that mean for you as a consumer? Are their bikes suitable for your needs and how they compare to Trek bikes? Today, we'll answer these questions. So, let's go and meet Giant Bikes.
So What is Giant Bike's Reputation Today?
Giant, a renowned brand in the world of cycling, has consistently catered to beginner riders by offering a fantastic selection of lower-priced bikes.
However, it's essential not to overlook their extensive range with options tailored to suit every skill level and budget. The high-quality and performance of their premium bikes make them well worth considering.
Delving deeper into Giant's collection will reveal not only an impressive array of affordable models but also innovative engineering and design features to accommodate the needs of more experienced cyclists.
It's the seamless combination of quality and variety that solidifies Giant's well-deserved reputation for providing something for everyone.
It is a company that is truly unique and is well-renowned for managing all its operations in-house. Right from ideation to manufacturing and production, Giant does not believe in out-sourcing any of its work.
Company History in Brief
Giant is a brand that was built in the year 1972 and has been producing the best equipment since.
Giant bikes, with humble beginnings in Dajia, Taichung County, Taiwan, were established by King Liu, whose vision was to create quality bicycles for the global market.
This vision began to materialize when the company's CEO, Tony Lo, struck a groundbreaking deal with Schwinn in 1977 to produce bikes as an OEM.
This partnership opened doors for Giant, allowing them to manufacture bicycles that would ultimately be sold under the revered Schwinn label.
As fate would have it, an unexpected workers strike in Chicago in 1980 completely disrupted Schwinn's production, elevating the importance of Giant as a reliable supplier.
By the mid-1980s, Giant was manufacturing an astounding two-thirds of Schwinn's bikes, accounting for 75% of their total sales. However, the fruitful partnership came to an abrupt end in 1987, when Schwinn opted to pursue other manufacturing avenues.
This turn of events led Giant to forge its own path, crafting an innovative range of bicycles aimed at the $200 and-above market segment, thus solidifying its presence as a cycling brand in the industry.
As the company expanded its reach, by 2018, it witnessed incredible growth, boasting sales in over fifty countries and an impressive presence in 12,000 stores worldwide.
Giant's journey has been marked by various groundbreaking innovations in the realm of bicycle design and manufacturing. In 1987 Giant became the first brand to manufacture bikes with frames made of carbon fiber.
Amidst the Covid-19 pandemic, the company experienced a massive surge in bike sales. Adapting to the ever-growing demand, Giant is currently in the process of constructing a new manufacturing plant in Europe.
How Reliable Are Giant Bikes?
Giant has established itself as the go-to for reliable bikes. Thanks to the high-standards in production and use of top-notch materials, their products are renowned for their longevity.
How often do you hear tales from people who've had their Giant Bikes decades after they purchased them? Or of riders vouching online that Giant Bikes have stood up to intense usage and all conditions?
A bike from Giant could be your commute partner and last longer than expected, despite its budget price tag. Not only that, but it will offer performance and other features to make your ride more enjoyable.
However, at some point, they have moved a significant portion of their manufacturing to China and about 70% of its fixed components like frames and rigid forks comes from there today.
Fans and many experts will point out that this didn't impact the quality of the product, but some question if the new frames made in china could still last 7+ years.
Overall, they are still very reliable and most loved in US. Whether you need something to take on trails or just stick with commuting on city paths, there is sure to be a Giant Bike perfect for you.
How Giant Bicycles Compare to Trek Bikes
Among all the bike brands in the world, Giant and Trek are two of the main giants. Both are well established and highly respected brands, especially in the United States of America which they dominate.
When it comes to prices, Giant is known to be a bit more affordable than Trek. What is often overlooked is that Giant was originally an OEM, so their frames have top notch quality.
In fact, some of the Trek bikes often have their frames made by Giant! Both brands offer great performance for specific styles – depending on what you enjoy riding, some features may give one of them a slight edge.
For instance, for heavier riders or racers, Treks are great due to their suspension system. Ultimately both makes promise an unparalleled experience no matter what kind of rider you are!
So its not much difference when it comes to their bikes. Other than minute details like color scheme, stack to reach ratio and flashy / simple design. ( Many choose trek over Giant for their more flashy design! )
What Types Of Bikes Does Giant Make?
Giant Bikes makes almost every type of modern bicycle imaginable. However, availability is a different story. Since the brand operates internationally, there's a chance that you won't find the same models in each region.
Luckily, there's a lot to choose from if you come from the US. You can purchase the either directly from their website or from many specialty and big box stores.
On Road Bikes
Giant Bike has a wealthy portfolio of road bikes. As of now, they have at least one model suitable for racing, endurance, city use, fitness, or all all-rounders. They either come with aluminum or composite carbon frames, with every possible option when it comes to pedals, suspension, seats, etc.
There seem to be two tiers to the prices. The more affordable models are in the mid-hundreds, while the most expensive ones can reach four or five figures.
Very interestingly, browsing online, the cheaper models tend to have higher ratings than those super pricey ones.
The Simple Three is a solid cruiser bike. It can handle both paved and unpaved roads. But if you are looking to invest in a great-performing racing bike, the Propel Advanced models come with solid recommendations and high praises.
Off-road Adventure Bikes
Unlike some of its competitors, Giant Bikes doesn't make steel frames – only aluminum and carbon. However, they are still known for making some of the most durable gravel bikes.
They cover everything from trekking to cyclocross. The model selection is rather modest in comparison to road and mountain bikes, though. Still, there is a more budget-friendly model in the mid to high hundreds, and quite a few that cost as much as a second-hand car.
The more affordable models are called Roam. They are built on a lightweight aluminum frameset with "updated geometry and innovative technologies", as the brand claims.
Some reviews claim that they give quite a bung for the buck.
Amongst the more expensive ones, the TCX Advanced Pro models stand out. They are designed for racing, and chances are your favorite racer is using one.
Mountain Bikes
Mountain bikes from Giant Bikes come in five categories – Enduro, fat bike, trail, XC, and recreation. The frames are either carbon or aluminum, and they come with full suspension, hardtail, or rigid.
There's also a two-tier price system here. Giant Bie mountain bikes have been held in high regard for decades and are usually some of the industry's best-rated ones.
Talon models belong to a more budget-friendly bracket. There are currently nine of them to choose from, and all are designed for riding on very uneven terrain.
If you have some more money to spare, you should check out Trance. It comes in both adult and junior models. Also, you can purchase a whole frame if you need to replace it.
Trance bikes are designed for more challenging off-road terrains and tricky weather. They take a lot of what's good about gravel bikes and them to a more agile format.
Electric Bike
Giant Bikes carry road, mountain, gravel, and lifestyle e-bikes. The last one you can find under the brand name Momentum Lifestyle USA.
On all of them, the pedaling is assisted by SyncDrive Technology, while the Smart Assist automatically adjusts the settings during a ride.
They also claim that they have one of the best batteries in the industry as well as one of the fastest chargers. And of course, each bike connects to an app that you can download from the App Store and Google Play.
As for the models, they are pretty similar to what they offer in equivalent categories of non-electric bikes.
The road bikes come in both speed and endurance versions, the gravel bikes come with no or front suspension, and the mountain bikes are either hardtail or full suspension.
Their featured model is Trance X Advanced E+ LTD, a mountain e-bike that has been getting some good reviews from both consumers and experts.
Kids & Youth
You'll also find bikes for different purposes in the kids' section. You can filter them out by age (size) and category – City and Hybrid, Trail, XC, and First Bike.
They all come with the same features as adult bicycles, so the kids can enjoy the same quality of rides as the adults.
Their featured model is called Animator 12. Even though it's meant to be a first pedal bike, it's built to handle quite a bit of abuse. Another to check out is the PRE model which is ideal for both riding off the road and regular commutes.
Women Dedicated Bike Line Liv'
This is not the "Pink it and shrink it" curse that haunts the riding community. The company didn't just choose to paint their bikes and call it a day.
Giant actually made adjustments to address the difference in mass and build between male and female riders.
And it's not like they have made a few bikes and left it at it. Almost every option that exists for "men's" bikes, is available in the women's models as well.
Although girls are still allowed to pick a "boy's model", they now have options if they find them too uncomfortable or too difficult to ride.
How Expensive Are Giant Bikes?
Giant bikes have earned a reputation for being an affordable option for cycling enthusiasts.
With a diverse range of prices, their lineup caters to various budgets, from the cost-effective ATX mountain bike at $424, to the high-end TRANCE X ADVANCE E+ mountain bike, which is priced at an impressive $15,000.
Road bikers are also offered a variety of choices, such as the budget-friendly ESCAPE road bike for $500 or the top-tier Propel Advanced SL, which comes with a $12,000 price tag.
What sets Giant apart from their competitors is their ability to utilize high-end components while maintaining reasonable prices.
Their large brand presence coupled with their frame and component factory in Asia enables them to manufacture quality items at a lower cost than their rivals.
This advantage allows Giant bikes to provide excellent value for money, making them a popular choice amongst consumers seeking affordable and cutting-edge bicycles.
Do Giant Bikes Hold Their Value?
Despite being mass-produced, these bikes have proven to hold their value better when compared to major brands like Trek and Specialized within the first 3 to 5 years of use.
It's important to note that as soon as you take your brand new Giant bike out of the shop, an initial deduction of 15 to 20% from its original value can be anticipated.
However, this devaluation stabilizes after one year, losing only a quarter of its initial value before leveling off.
Over the course of the following 4 to 5 years, the bike's worth is expected to plateau at around 40-50% of its original value, demonstrating a slow yet relatively steady depreciation rate.
Should You Consider Buying a Giant Bike?
You must definitely consider going in for a Giant if you are in the market for a new bike. There's a reason these bikes are immensely popular among cycling enthusiasts, in fact, there are a plethora of reasons.
Giant manufactures bikes for people of all types and is sure to offer you the bike of your dreams. For whatever purpose you need a bike, Giant will be at your rescue.
Giant's aluminum frame bikes make them some of the lightest ones in the market. They also host extremely high-quality brake technology and keep upgrading their models constantly.
With Giant bikes, you will be sure to get a high-performance bike that pays attention to the value for money. The sturdy nature of the bikes is sure to give you a seamless riding experience, even on the roughest terrain.
The suspension technology on these bikes is just a cherry on top of the rest of its glorious features.
Apart from all these features, Giant has to offer, its bikes also have aesthetic, fun, and creative frames and designs just for you.
Top 3 Giant Bikes To Consider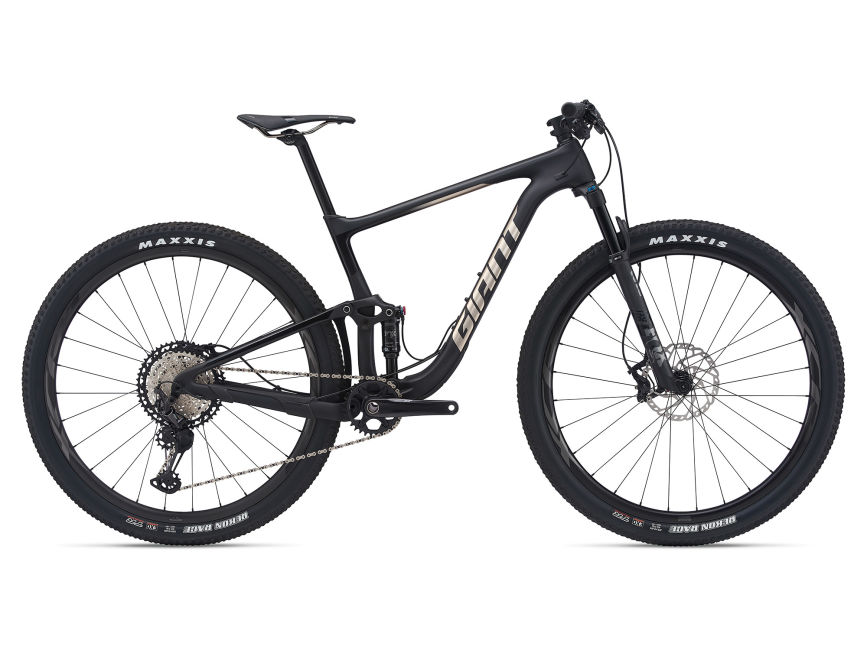 1 ) Giant Anthem Advanced Pro
The Anthem Advanced Pro 29 1 is one of the best mountain bikes Giant has to offer. The bike comes with a frame made of carbon that provides riders with the stability and support one is looking for in a mountain bike.
The fork of this bike is also a supreme one, thus making it a top-notch bike in the market.
The shock absorption technology on this Anthem Advanced Pro 29 1 mountain bike is supreme, thus allowing you to make your way up-hill in no time.
The shock absorber helps riders not get impacted by the rocky paths that are common on mountain biking adventures. The braking technology this bike possesses is also personally something I am in awe of.
It is highly intuitive and makes sure it keeps you ready for unfortunate events or narrow paths.
This bike also hosts a maestro suspension for the rear wheel, thus making your ride a hassle-free one. This mountain bike is sure to be one of your dreams.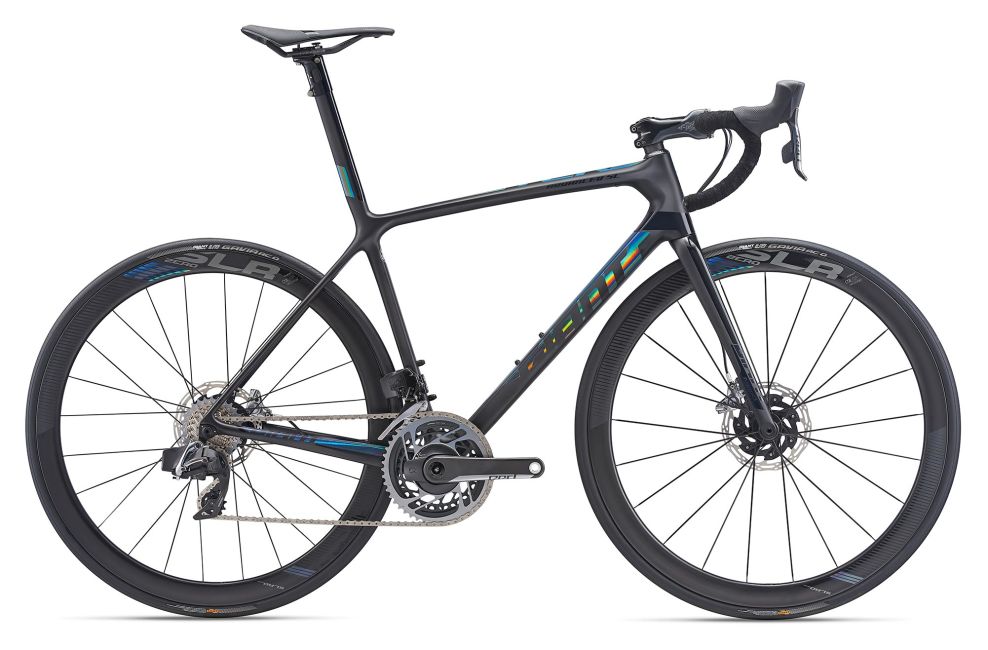 2 ) Giant Future Shift Advanced Road Bike
This future shift road bike from Giant is one of the top-notch ones in the market. This bike is an aero bike and is designed from the ground up with utmost precision and detail.
The combination of the handlebar and large stem on this bike makes it one that is easy to ride. I loved the narrow wheels on this bike, as it helps with more precise navigation.
The stiff frame also aids in times of harsh climate, thus helping riders withstand it all. The disc brakes are also unique and compliment all the other fantastic features of the bike.
With this bike, you can attain an expansive drag and this is all thanks to the vector seat post that can be adjusted as per the riders' needs. I firmly believe that this bike is the best in the market for day-to-day riding when it comes to stability, comfort, and usability.
Using this bike for your adventures is sure to help you have a seamless and hassle-free experience.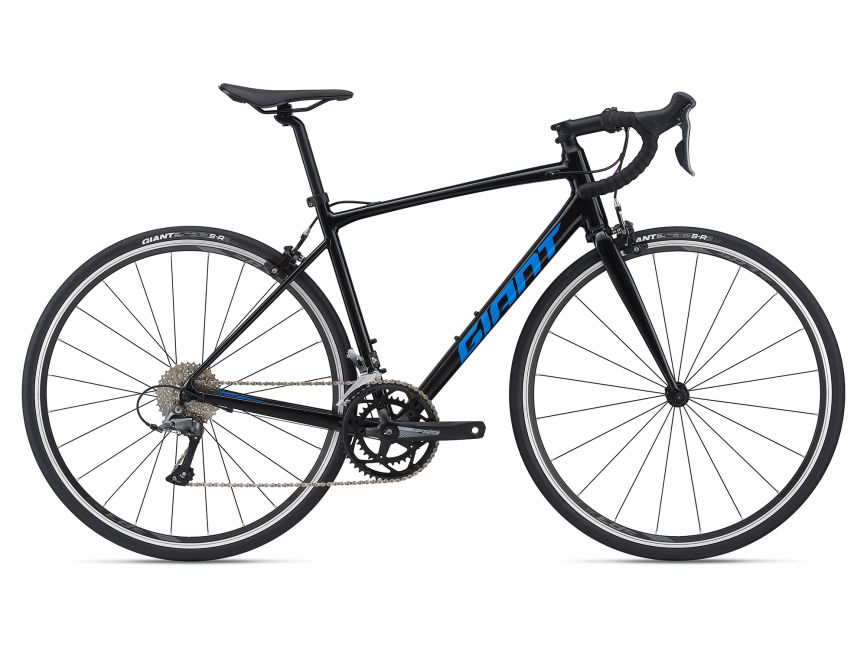 3 ) Giant Contend 3 Road Bike
The Contend 3 bike is an aluminum one and is highly versatile in nature. The bike promises a high-quality product and promises great performance and work.
This bike is sure to help you keep a good pace, ride continuously for miles on end, and have a fantastic experience at the same time.
This bike is just the right pick for riders, right from beginners to seasoned professionals.
The bike comes with a 28mm wheel that makes for a comfortable, stable, and smooth-riding experince. The bike also possesses a brake lever with double action technology that acts as gear shifters.
Additionally, from personal experience, I would say that the handlebars are highly efficient and make sure the ride is smoother and more comfortable than ever. Overall, the bike makes sure you are in control at all times, and also ensures you are safe, no matter the terrain or the climate.
Also Read,
Giant vs Schwinn Bike Brand Comparison | Which One is Better?
Giant vs Trek Mountain Bikes: Which One Is Better?