Are Giant bikes good? Is the brand trustworthy and produce excellent bikes in both budget and Premium category. These are some of the questions we usually have.
Giant is a brand that was built in the year 1972 and has been producing the best equipment since. Giant was also the first brand in the biking industry to manufacture bikes with frames made of carbon fiber.
The heritage of innovative Giant Bikes goes back to 1987 when it introduces some of the first bikes with carbon frames. One of the finest pieces of machinery loved by enthusiasts and cyclists alike.
The company has invested heavily since then in the research of better material and design. Thus ensuring better quality, speed, and control on trails with giant bikes.
When you go in for a bike, the factors you need to keep in mind are the size, suspension, gears, brakes, frame, etc. It is also important to determine the purpose you wish the bike to serve.
Most importantly, the aesthetic of any bike you choose should match your personality and make you feel confident to take on the road ahead of you. The best part Giant Bikes don't disappoint at all!
So What is Giant Bike's Reputation Today?
Being well-acquainted with the reputation of a company before investing in its products is a must and Giant has a reputation that precedes it when it comes to analyzing the world of bikes.
It is a company that is truly unique and is well-renowned for managing all its operations in-house. Right from ideation to manufacturing and production, Giant does not believe in out-sourcing any of its work.
The brand astonished the market when it came out with a special line of cycles for women in 2008, which were uniquely designed for the female body type.
This was a huge step in the direction of equality and helped break stereotyped in society. Giant has also won several prestigious awards including the Bicycling Editor's Choice Award.
Apart from this, what also adds to Giant's reputation is the love and loyalty it receives from its customers. Apart from customers raving about the suspension technology that comes with all bikes Giant manufactures, they have also fallen in love with the effortless biking experience that Giant offers all its customers.
With comfort, stability, and control being at the forefront of the bikes Giant manufacturers, customers, testify that the bikes they have purchased offered exactly that.
The Sky Is The Limit For Giant Mountain Bikes!
Over the years, Giant bikes have become the standard for other bike manufacturing companies to look up to. Giant, as a company has also kept the customer first and does everything in its power to make the customer feel comfortable, protected, and in control when riding across trails.
Right from ideation, design, and internal technology, Giant has also considered the sky as the limit. It strives for perfection and makes sure its ideation is turned into a reality for each and every customer.
They manage to do this as it manages all its production and manufacturing services in-house itself.
The company does not believe in bringing in a third party and wished to no barrier between the customer and the company. They also use supreme quality when it comes to raw material, which is part of the reason why the company manages to create top-notch products.
Giant is well-renowned for its dynamic aerodynamic technology and its light frames that make riding their bikes a pleasure. Whether it would be for Downhill, Full-Suspension, or the Dirt Jumper bike.
Whichever model you prefer, you will get one of a kind bicycle! Giant manufactures truly responsive bikes with communicative interfaces that allow riders have to have an experience of a lifetime. Right from the fork on their bikes, the stem, and the handlebars, Giant's quality soars high and knows no bounds.
Company History in Brief
Giant is a brand that was built in the year 1972 and has been producing the best equipment since. The brand was built from the ground up by Tour de France racers and other biking lovers.
The goal of the brand has always been to deliver the best mountain bikes to customers across the world, without geographic borders being an obstacle.
These bikes can travel through the roughest of terrains, without breaking down and gives riders a seamless experience. No doubt, Giant is a wonderful option for those looking for durable bikes at an affordable price.
Giant was also the first brand in the biking industry to manufacture bikes with frames made of carbon fiber.
The brand completely re-invented what a bike looked and felt like and set its products apart from the traditional bikes in the market.
You should note that Giant has now partnered with CCC Team riders, new engineering techniques are being brought day by day to produce more and more competitive products.
Apart from that, it also gives importance to the suspension technology it offers customers. The brand is committed to delivering top-notch bikes when it comes to both, design and functionality.
Giant has always focused on producing reliable mountain bikes and offers users a mountain bike they can trust and take a long way.
Innovative Models of The Past
When it comes to innovative models of the past, Giant turned heads in 1987 when it manufactured some of the first bikes with carbon frames. Exactly 10 years about this, Giant also came out with bikes that possessed 'compact geometry' and was the first in the market to do so. 
Speaking of some of the examples of the most innovative models Giant has manufactured, the TCR Advanced SL 0 disc bike is one that surpasses all expectations.
It is one of the lightest bikes at 14.5 pounds and has supreme pedaling technology. The tubeless carbon rims are sure to take you a long way.
Another bike Giant prides itself on is the E+1 Pro e-bike that possesses a pedal assistant. The bike allows riders to travel extensive paths without feeling exhausted, but while exercising at the same time.
Additionally, this bike also has a sturdy frame made of aluminum and top-of-the-line geometry.
These are just two of the innovative bikes Giant has manufactured; there is a huge list of other bikes that also rank off the charts in comparison to competitors in the market.
Where Are Giant Bikes Made?
Giant manufactures its bikes primarily out of an outlet in Taiwan. Apart from this, the company also functions out of manufacturing plants in China, Hungary, and the Netherlands.
These manufacturing facilities are efficient, hygienic, and precise in all their functions.
Additionally, Giant is one of the bike manufacturers in the market that prefers employing people, rather than machines to do all its work. The company is the world's largest bike manufacturer and prides itself on its in-house manufacturing facilities.
This is one of the aspects of Giant that keep it in the top position as compared to other bike manufacturers across the globe.
Having an in-house manufacturing plant allows Giant to be in-charge of all levels of production. It is because of this that customers can rest assured that they are in good hands.
With Giant, what you see is what you get, and its quality is sure to impress you and make you fall head over heels with its features.
Is Schwinn Better Than Giant?
To put it simply, no, Schwinn is not better than Giant as a bike manufacturing company. This is mainly because, if you are a beginner, Schwinn is the way to go.
However, if you are a biking enthusiast, it's Giant all the way! Giant is a company that caters to the bike lovers across the globe and gives them superior quality over everything else.
Giant also prides itself on the fact that the company manufactured bikes that are comfortable and stable.
The bikes from Giant are also ones with highly responsive and intuitive brake technology.
Thus making it not only a great bike to use but also one that is sure to stick by you in times of uncertainty and unforeseen circumstances.
Although the brand may be on the slightly more expensive side of the spectrum, it is sure to give users the best the market has to offer. Additionally, Giant manufactures bikes that are worth the money you invest in them, and this makes it one of the top guns in the industry.
Related: Are Schwinn Bikes Good? What You Need To Know Before Buying!
Should You Consider Buying a Giant Bike?
You must definitely consider going in for a Giant if you are in the market for a new bike. There's a reason these bikes are immensely popular among cycling enthusiasts, in fact, there are a plethora of reasons.
Giant manufactures bikes for people of all types and is sure to offer you the bike of your dreams. For whatever purpose you need a bike, Giant will be at your rescue. 
Giant's aluminum frame bikes make them some of the lightest ones in the market. They also host extremely high-quality brake technology and keep upgrading their models constantly.
With Giant bikes, you will be sure to get a high-performance bike that pays attention to the value for money. The sturdy nature of the bikes is sure to give you a seamless riding experience, even on the roughest terrain.
The suspension technology on these bikes is just a cherry on top of the rest of its glorious features.
Apart from all these features, Giant has to offer, its bikes also have aesthetic, fun, and creative frames and designs just for you.
Top 3 Giant Bikes To Consider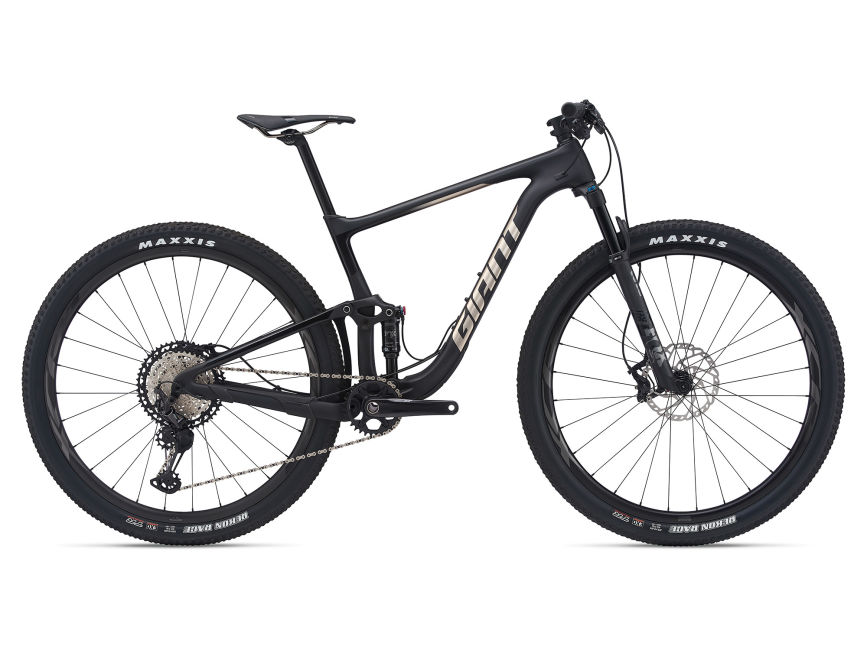 1 ) Giant Anthem Advanced Pro
The Anthem Advanced Pro 29 1 is one of the best mountain bikes Giant has to offer. The bike comes with a frame made of carbon that provides riders with the stability and support one is looking for in a mountain bike.
The fork of this bike is also a supreme one, thus making it a top-notch bike in the market.
The shock absorption technology on this Anthem Advanced Pro 29 1 mountain bike is supreme, thus allowing you to make your way up-hill in no time.
The shock absorber helps riders not get impacted by the rocky paths that are common on mountain biking adventures. The braking technology this bike possesses is also personally something I am in awe of.
It is highly intuitive and makes sure it keeps you ready for unfortunate events or narrow paths.
This bike also hosts a maestro suspension for the rear wheel, thus making your ride a hassle-free one. This mountain bike is sure to be one of your dreams.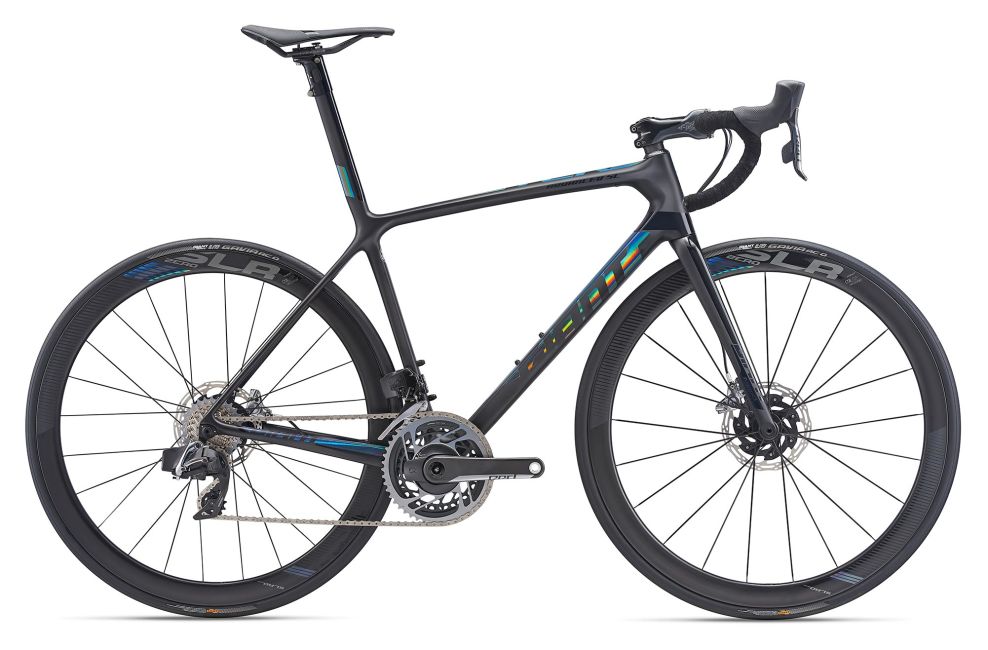 2 ) Giant Future Shift Advanced Road Bike
This future shift road bike from Giant is one of the top-notch ones in the market. This bike is an aero bike and is designed from the ground up with utmost precision and detail.
The combination of the handlebar and large stem on this bike makes it one that is easy to ride. I loved the narrow wheels on this bike, as it helps with more precise navigation.
The stiff frame also aids in times of harsh climate, thus helping riders withstand it all. The disc brakes are also unique and compliment all the other fantastic features of the bike.
With this bike, you can attain an expansive drag and this is all thanks to the vector seat post that can be adjusted as per the riders' needs. I firmly believe that this bike is the best in the market for day-to-day riding when it comes to stability, comfort, and usability.
Using this bike for your adventures is sure to help you have a seamless and hassle-free experience.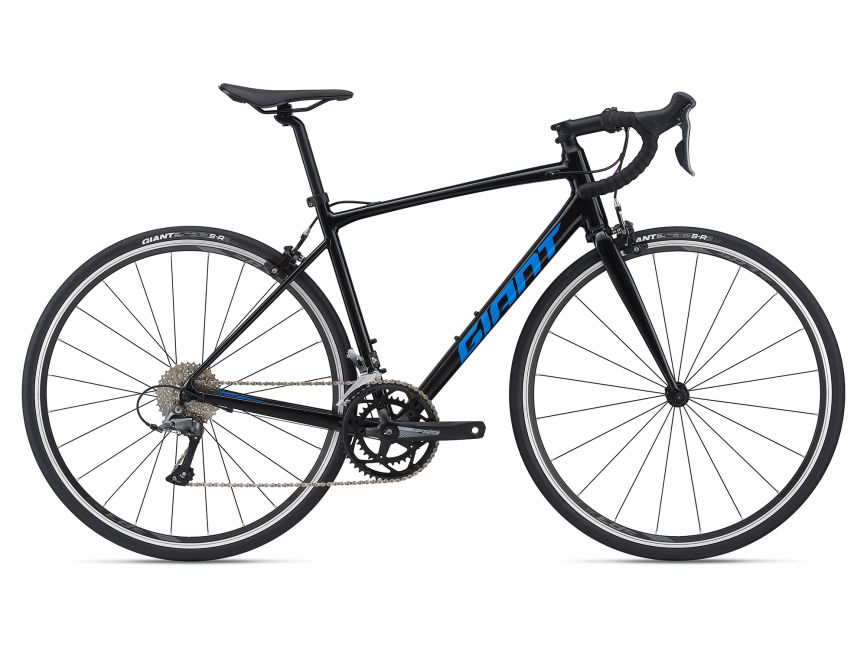 3 ) Giant Contend 3 Road Bike
The Contend 3 bike is an aluminum one and is highly versatile in nature. The bike promises a high-quality product and promises great performance and work.
This bike is sure to help you keep a good pace, ride continuously for miles on end, and have a fantastic experience at the same time.
This bike is just the right pick for riders, right from beginners to seasoned professionals.
The bike comes with a 28mm wheel that makes for a comfortable, stable, and smooth-riding experince. The bike also possesses a brake lever with double action technology that acts as gear shifters.
Additionally, from personal experience, I would say that the handlebars are highly efficient and make sure the ride is smoother and more comfortable than ever. Overall, the bike makes sure you are in control at all times, and also ensures you are safe, no matter the terrain or the climate.
Conclusion
Before you invest in a bike, it is necessary to be aware of the brand you wish to go in for. Now, you have all the information you need to know about Giant bikes.
Right from its history and reputation to the best Giant bikes in the market, both in the past and at present times, you are armed with information about it all. So, are you ready to embark on your adventure?
Also Read,
Mountain Bikes: What Are The Different Types And Their Features
Open Vs Full Face Mountain Bike Helmets | Which One To Buy
9 Best Folding Electric Bikes For 2021 | Light Budget Portable Bike
Best Rear Bike Rack For Carrying Things When Touring & Commuting