If you are confused about choosing between specialized and giant bikes, you have landed in the right place. This article will compare Specialized and Giant Bikes, which will help you make a better decision.
When purchasing a bike, it's important to keep certain points in mind. Since everyone's requirements are unique, that's why it's important to analyze the features offered by both of these brands carefully.
First of all, it's important to understand that Giant bikes are cheaper than Specialized bikes. It's worth mentioning here that a decent Specialized bike price starts from $3000.
On the other hand, the price of a Giant bike varies between $800 and $2,000.
Also, it's critical to understand beforehand that a cheap Giant bike cannot be compared to a costly Specialized bike. While Specialized bikes are all about high-quality stuff giant bikes focus more on providing the best quality for the price; but we will try our best to compare the two rivals.
This may seem like an abrupt conclusion to take a decision entirely based on the price because there are many other things to consider.
Some of the other considerations will be related to performance, appearance, warranty, etc. Of course, each brand has its specialties and drawbacks.
So, Without Any Further Delay, Let's Get Started.
Difference Between Giant and Specialized Bike
Core Features
If you compare two similarly priced bikes of Giant and Specialized, most of the time, Giant's number of useful features will be more than Specialized.
Both of the companies offer completely integrated components or parts in their bikes. Specialized comes with superior quality high-end framesets.
The pro bikes of Specialized have more paintings and are fit for easy upgrade in the future.
The design features of Specialized are more contemporary. A lot of materials used for making these bikes are outsourced from China. It's always at the entry-level that you get better parts with Specialized.
Note that the Specialized bikes, which lie in the lower price range, are made up of aluminum.
On the other end, high-end Specialized bikes are made up of carbon frames. Both brands feature oversized tires to endure rods or tracks covered with sand, mud, or snow.
The entry-level mountain bikes for women and men have almost similar features (in the case of both the brands).
Another useful fact is that both brands' hardtail bikes also offer almost identical core features. Now, it is entirely the rider's choice to go with.
Before making a final decision, you should carefully analyze the geometrical features and choose what best fits you. Overall, there will be minor differences in both brands' core features.
Price Comparison
As mentioned earlier, Specialized bikes that offer a greater number of accessories or high-quality accessories cost higher than those bikes of other brands.
Also, whenever making any decision, you must note that Specialized bikes' resale value is higher than those of Giant bikes. In addition to this, you should note that Giant bikes are available in a wide range of prices; you can choose one as per your budget.
Giant' 's bikes, specially designed for women, usually range between $1,350 and $6,900. In addition to this, Giant provides mountain bikes for kids.
These mountain bikes are available in 20″ and 24″ wheel sizes. Giant Areva and Giant XTC, both come with V-brakes and front suspension for $375. The beginner-friendly Giant bike, such as Revel models comprises aluminium frames. These basic models cost just $300.
Giant Trance X, which consists of Shimano XT components, is available for $3,200. Trance bikes are also made up of aluminium frames.
You can get more elegant looks in a Specialized brand by spending more money.
You can get a high-quality specialized gateway bike for $875. Gateway bikes lying in the affordable range offer great quality and adaptability.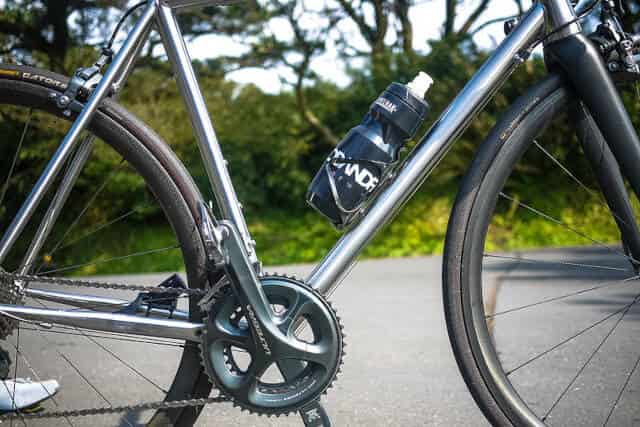 Design Comparison
Here we discuss the difference between the overall appearance of these two brands' bikes.
While some cyclists may be extremely performance-oriented when purchasing a bike, on the other hand, some people may love to buy a bike that's very visually appealing.
Also, no one denies that the design, color, or appearance of the bike matters to some extent (the rider will enjoy riding an attractive bike).
When it comes to buying a specialist designed bike, you should prefer buying bikes from Specialized. As compared to Giant bikes, Specialized bikes are more aesthetically appealing (in terms of colour or attractiveness) than Giant bikes. However, some people may not agree with the above opinion.
The budget-friendly options of Specialized brand are mostly made up of aluminium while the costlier ones are made up of carbon frames.
Also, high-end Specialized bikes come with more paint jobs. Specialized bikes are all about innovation, to name a few, some of the top models of Specialized featuring beautiful designs are Tarmac Disc Pro, S-Works Turbo Creo SL, S-Works Roubaix and Allez.
Rear Suspension & Brakes
In this section, we shall throw some light on the differences between the brands regarding the quality of components such as Rear Suspension & Brakes.
It is very important to note that Specialized or Giant does not manufacture their bikes' brakes or rear suspension themselves (usually, these components or parts of the bike are bought or outsourced from other companies or manufacturers overseas or from local suppliers.
IIn addition to this, you should note that Giant's bikes, which lie in the low or middle price range, are considered to have better quality components (like brakes, rear suspension, saddles, shifters, etc.). Specialized bikes feature FSR SUSPENSION TECHNOLOGY,
As compared to other suspension technologies, this technology provides greater efficiency while riding.It provides better control over the bike.
FSR technology helps in separating chain and brake loads. On the other hand, Giant makes use of Maestro Suspension technology. It elevates traction and increases the level of comfort and control while riding the bike. It enhances the performance and speed to give the rider an amazing experience.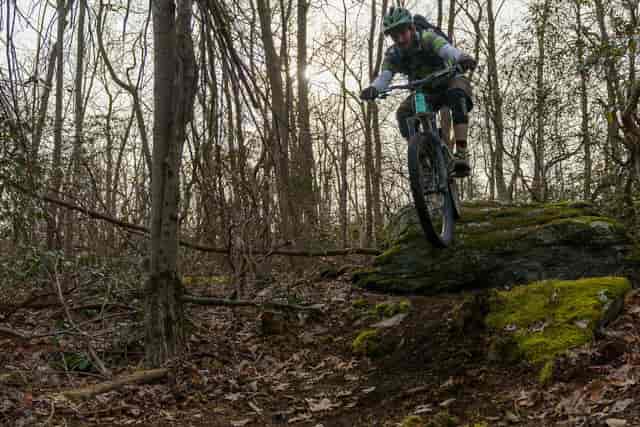 Components & Material
As mentioned earlier, both brands buy almost the same components from Taiwanese and Chinese manufacturers. A fun fact to note here is that Specialized and many other brands outsource bike frames from Giant (this may also benefit buying bikes from Giant).
Giant manufactures bike components in its factory for mass production located in Taiwan. Because of this production, Giant bikes offer a cheaper bike range than specialized.
Suppose you are in a constant look for innovation in bikes. In that case, Giant bikes will stand out superior to Specialized, considering they have a great team of professional engineers.
Though Sepalised buys some components (like frames) from Giant, this does not mean that Specialized only outsources the whole bike components and then remarkets or relaunches it.
The above assumption is completely false or bogus; never get into believing such rumors. The materials used for MTB frames in Specialised and Giant bikes are almost the same.
For mountain bikes, both brands make use of distinct materials. Note that both brands provide options for customizing the bike according to their requirements.
Range
We want our readers to understand beforehand that Giant is a brand well known for manufacturing a massive range of bikes (low, mid, and high).
That's the reason why Giant is a big name with regards to the production of budget-friendly bikes. If you are a cyclist looking for the best high-end bikes, you may like to prefer Specialized bikes.
While Giant classify bikes based more on one's specific needs they all lie into either of these five main types; road bikes, mountain bikes, cyclocross & adventure, electric, and kids bike.
Specialized bikes categorize bikes more on terrain and riding conditions dividing them all into these five categories; mountain, road, active, electric, and kids.
For example, in road bikes, Giant Bikes have 8 subcategories namely performance, triathlon, fitness, city, folding, cruisers, hybrid and electric.
While specialized offer just 4 subtypes namely; performance, gravel, cyclocross, and triathlon.
Brand Reputation
It's highly important to understand that as a rider, you should never have any doubts regarding this brand's reputation. Some riders are made to believe that.
Giant's bikes are not as par in quality as other brands. However, this is just a misconception; I don't believe in such rumors. The reason why people doubt the reliability of Giant bikes is because of the huge variety of products that are offered by this brand.
Giant is a Taiwanese company that has been delivering quality bikes since 1972. It is a well-known fact that Taiwanese companies' production standards are outstanding.
Here's a fun fact, Specialized bikes are also manufactured in Taiwan. As said earlier, Specialized bikes have a much better reputation than Giant's bikes (though both brands offer great quality products).
If you want to buy an exclusive or superior quality bike (if you are an advanced or serious cyclist), you can go for Specialized bikes (note that you will be required to spend more than $5000).
Also, we would like to mention here that the cheaper bikes of Specialized bikes are not as enticing as those in top-range. It is crucial to understand that the difference in the bikes of both of these brands is not much.
A few people think that Specialized bikes make use of gimmicks too. On the other hand, several people love the Specialized bikes' innovations.
About the Brand: Specialized vs. Giant Bikes
We have talked about many of the differences between Specialized and Giant. The difference in the overall quality of frames is not much.
No doubt, Giant is a wonderful option for those looking for durable bikes at an affordable price.
Both companies have a dedicated team of professional engineers. Usually, brakes and other simple components are identical in both brands' products. If you want to experience the joy of riding bikes that use new technologies, Giant can be a preferable choice for you.
Both the brands come with carbon wheels. It would also be better if you note that Giant bikes are particularly famous for their hybrid and mountain bikes.
Specialized is known for selling some of the most costly bikes in the market.
History of Specialized Bikes
Mike Sinyard founded Specialized bikes in 1974. The fourth-largest producer of high-end bikes in the USA is Specialized Bicycle Components Inc.
Specialized is a brand-driven towards excellence through constant innovation; in 1981, Specialized introduced mountain bikes to the common masses. StumpJumper was the first mountain bike ever sold to the public. Since its inception, its motto "Innovate or Die" remains fulfilled.
Over the last 20 years, Specialized bikes have manufactured bikes that can make people fall in love with cycling and enjoy a thrilling ride.
In 1982, from a little storehouse, Specialized shifted to a 60,000 square foot space in Morgan Hill. The composite wheel was introduced first in the year 1989.
You will be amazed to know that Specialized also introduced M2 metal-matrix composite technology in 1990; this proves its dedication towards inventing new technology.
It's crucial to mention here that a bicycle manufacturer of Taiwan-Merida obtained a small part of Specialized shares.
History of Giant Bikes
Giant is a Taiwanese company founded in 1972. In a dominated market by American brands, Giant has successfully established its name in the field.
Giant became the first bicycle manufacturer to use CAD (Computer-Aided-Design) to produce carbon fiber road bikes. In 1997, Compact Road Design was introduced to the world for the first time.
This design is known for its high durability and lightweight nature. Maestro Suspension Technology was first introduced in the year 2004. Eurobike Award was awarded to Giant for the 4th year in succession in 2010. In 2013, Giant brought 27.5 WHEEL TECHNOLOGY for the first time in the market.
Giant has a long history of bringing innovation and new technology to the bicycle industry. In 2018, a high-performance gravel bike was introduced.
You should note that Giant has now partnered with CCC Team riders, new engineering techniques are being brought day by day to produce more and more competitive products.
My Experience With Giant And Specialized Bikes
If you have reached this point of this article, it might be apparent to you that there's no straightforward winner.
Bikes of both of these brands have their specialties or perks. As far as our personal opinions are concerned, we bought a Giant mountain bike. The experience with this bike has been excellent, and it can be more precisely termed as a "lively experience."
Well, the thing that impresses us the most is that all the components of this bike are insourced.
As a mountain bike, the comfort and stability offered while riding is simply amazing.
We enjoyed traveling on steep tracks. Recently, we have had the experience of riding a high-end Specializedmountain bike. We must say it was well-engineered.
A lightweight yet strong bike, we were highly satisfied with the performance. If we were to give a title to that bike, then it would be- "A product of great innovation." No doubt the bike's features together offer a stable ride. However, not everyone would love to spend more than 5000 dollars just for a bike.
Alternative Recommendations
If you are still looking for an alternative option, you may go for Trek bikes. Trek is well known for its amazing mountain bikes. If you are very design-conscious, then Trek bikes will surely impress you.
No doubt, Trek bikes offer high-quality functioning. Cannondale is another excellent option for those riders who love lightweight bikes, offering a smooth ride. For daily commuters, Cannondale provides great reliability.
1. Mongoose Tyax Comp Adult Mountain Bike
Mongoose Adult Mountain Bike offers a high-quality frame, and the quality of other components is outstanding. If you want to experience the thrill of mountain biking, then you should go for this bike.
With the user manual's help, you can conveniently assemble the bike in about 30-40 minutes. No doubt the durability of the bike. It features wheels of size 27.5 Inches, and the frame material used is aluminum.
Overall, this bike is a great investment (as reviewed by customers). The bike's lightweight nature makes it the top preferred choice among many riders.
The package dimensions are as follows 56.69 x 30.31 x 9.45 inches. The bike is available in multiple colors. It's significant to note here that this bike's tires are tubeless-ready.
Mongoose Tyax Comp Adult Mountain Bike: Check Its Price On Amazon!
2. Sixthreezero Pave N' Trail Women's Hybrid Bike
The bike's sleek design will win your heart an amazing blend of comfortability and great performance. sixthreezero features anti-vibration springs, front, and rear hand brakes to stop the bike efficiently.
The product dimensions are as follows-69 x 44.5 x 23.5 inches, and the item weight is 33.5 Pounds. Based on customer feedback, we can say that the gear transitioning is smooth. Even in harsh conditions, the bike is quite stable and never fails to deliver high-quality performance.
If you love long bike rides, this bike will offer a lot of comfort to your back while riding. Besides, the bike features rugged tread, which helps absorb scattered debris on trails.
The bike's frame is made up of aluminum, and it offers seven different speeds. The handlebar has been positioned in such a manner to minimize excess pressure on your back while riding. You can choose various colors; as a rider, you will love the eye-catching design.
Sixthreezero Pave N' Trail Women's Hybrid Bike: Check Price On Amazon!
3. HeartsBio Carbon Frame Road Bike Model H
HeartsBio features a wheel size of 700 centimeters, and it offers 18 different speeds. Note that the product weight is 18.7 Pounds, and this bike comes with rim brakes.
The bike is light in weight and delivers great performance. The customer service offered by the company is amazing. The company provides a Limited Lifetime Warranty on Model H Carbon Frame.
The bike features an ergonomic saddle, which reduces the pressure to make bike riding more comfortable and smooth. No doubt, assemblings is quite easy.
The package dimensions are as follows 51 x 27.5 x 8 inches. You can use the HeartsBio app to track your fitness regime and avail yourself of amazing benefits. Note that the frame material used is carbon fiber. You will get your bike delivered within four days.
HeartsBio Carbon Frame Road Bike Model H: Check Its Price On Amazon!
Conclusion
We are sure that you know the reason why Giant has a diluted brand reputation, it's because of the wide range of low-end products it offers.
Keeping in mind that if you have two choices between a bike of Specialized and Giant, if you get additional features by spending a little more, obviously you should then never hesitate in spending a little more.
We cannot state which brand is superior, Giant and Specialized, no doubt are amazing bike brands. Both companies manufacture high-quality bikes, and also cheaper options are available for regular commuting. It depends on your liking or disliking, the budget you have, etc., you can choose any of the two brands.
Before making any decision, remember that higher-end Specialized bikes are more competitive than their low or middle range. In short, if your budget is not much high, prefer Giant bikes or go for Specialized bikes In case you are willing to spend anything between $3000 to $7000.
Also Read,
Cannondale vs Specialized Bikes: Full Brand Comparison!
Trek vs Specialized Mountain Bikes | Which One is Better?
Giant vs Schwinn Bike Brand Comparison | Which One is Better?