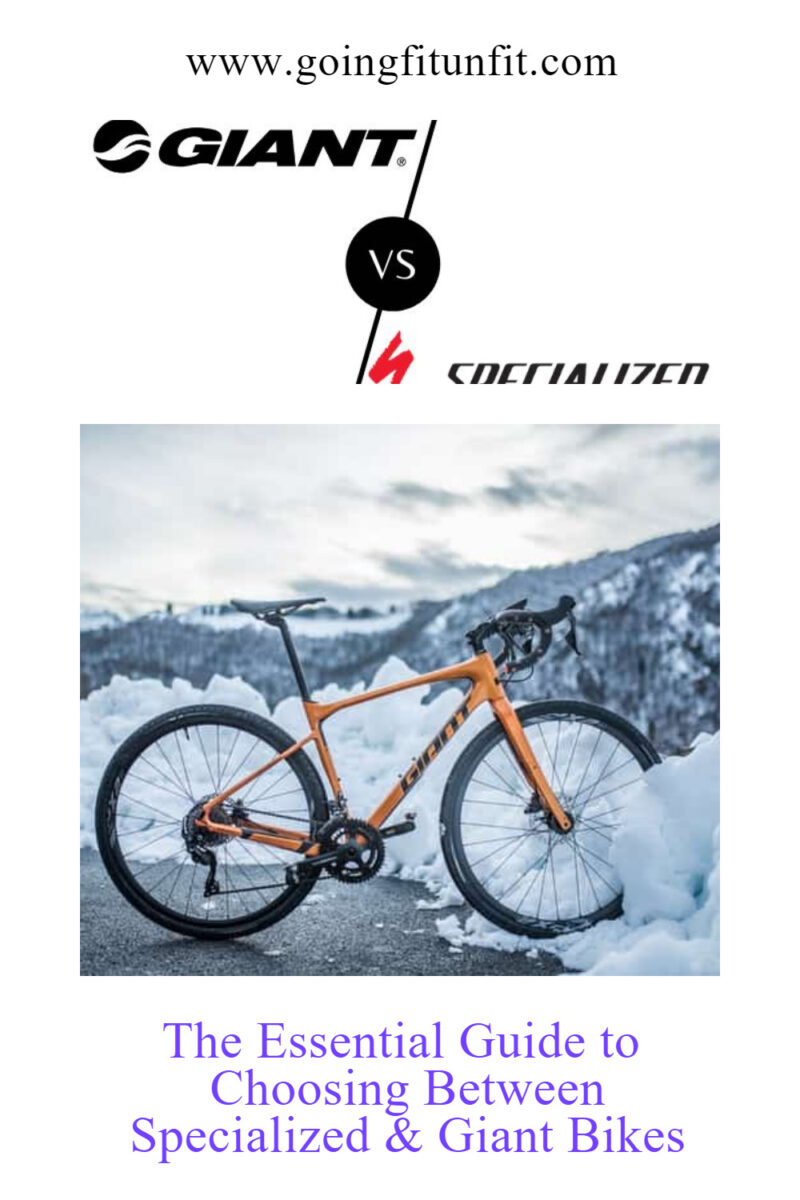 If you are confused about choosing between specialized and giant bikes, you have landed in the right place. This article will compare Specialized and Giant Bikes, which will help you make a better decision.
When purchasing a bike, it's important to keep certain points in mind. Since everyone's requirements are unique, that's why it's important to analyze the features offered by both of these brands carefully.
First of all, it's important to understand that Giant bikes are cheaper than Specialized bikes. It's worth mentioning here that a decent Specialized bike price starts from $3000. On the other hand, the price of a Giant bike varies between $300 and $2,000.
Also, it's critical to understand beforehand that a cheap Giant bike cannot be compared to a costly Specialized bike. While Specialized bikes are all about high-quality stuff, Giant bikes focus more on providing the best quality for the price, but we will try our best to compare the two rivals.
When you're looking for a product, it's tempting to just go for the cheapest option. But there's more to consider than just the price tag. You'll want to think about how well it performs, what it looks like, and what kind of warranty it comes with. Plus, every brand has its own strengths and weaknesses. So, let's get started with our evaluation process!
Difference Between Giant and Specialized Bikes
Bike Core Features
If you compare two similarly priced Giant and Specialized bikes, most of the time, Giant's number of useful features will be more than Specialized. Both of the companies offer completely integrated components or parts in their bikes. However, Specialized comes with superior quality high-end framesets.
Did you know that Specialized pro bikes have customizable paint jobs and offer easy upgrade options? Plus, the design features are super modern and up-to-date. It's interesting to note that many of the materials used in the production of these bikes are sourced from China. And if you're just starting out, you'll be happy to know that the entry-level options come with better parts.
Note that the Specialized bikes, which lie in the lower price range, are made up of aluminum. On the other end, high-end Specialized bikes are made up of carbon frames. Both brands feature oversized tires to endure roads or trails covered with sand, mud, or snow.
The entry-level mountain bikes for women and men from both brands have almost identical core features on their hardtail bikes. Overall, there will be minor differences in both brands' core features.
Price Comparison
It is worth noting that Specialized bikes with more or higher quality accessories are more expensive than other brand bikes. Additionally, it's important to keep in mind that Specialized bikes generally have a higher resale value compared to Giant bikes.
On the other hand, Giant bikes come in a variety of prices, allowing you to choose one that fits your budget. You can choose between the Giant Areva and Giant XTC models, both equipped with V-brakes and front suspension, for $375. If you're a beginner, you might prefer the aluminum-framed Revel models, which are more user-friendly and only cost $300.
However, if you spend more money, you can get a more elegant look with the Specialized brand. For example, the Specialized Gateway bike is affordable at $875 and offers great quality and adaptability.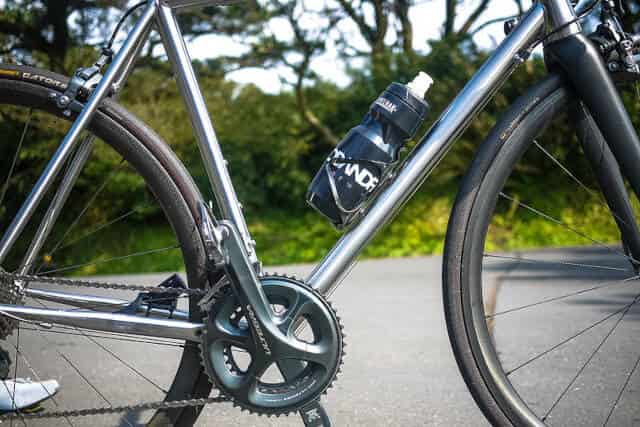 Design Comparison
When it comes to buying a bike, some individuals prioritize performance, while others prioritize aesthetics. It is widely acknowledged that the design, color, and appearance of a bike do play a role in the overall riding experience and can enhance enjoyment for the rider.
When it comes to purchasing a specialty bike, it's recommended to choose Specialized over Giant when it comes to design. Specialized bikes have a more attractive design, including color options, than Giant bikes.
The high-end Specialized bikes come in a bunch of cool paint jobs. Specialized is pretty well-known for their focus on innovation, and some of their best models are the Tarmac Disc Pro, S-Works Turbo Creo SL, S-Works Roubaix, and Allez – all of which have really nice designs.
Bicycle Rear Suspension & Brakes
It's worth noting that Specialized and Giant don't actually produce the brakes or rear suspension for their bikes. Normally, these parts come from other companies or manufacturers abroad or from local suppliers.
It's worth noting that Giant bikes, falling within the low or mid-price range, are known for their superior quality components, such as brakes, rear suspension, saddles, and shifters. On the other hand, Specialized bikes boast FSR Suspension Technology, which is more efficient than other suspension technologies and allows for better control while riding. FSR technology helps in separating chain and brake loads.
On the other hand, Giant utilizes Maestro Suspension technology to enhance traction, comfort, control, performance, and speed for an incredible ride experience.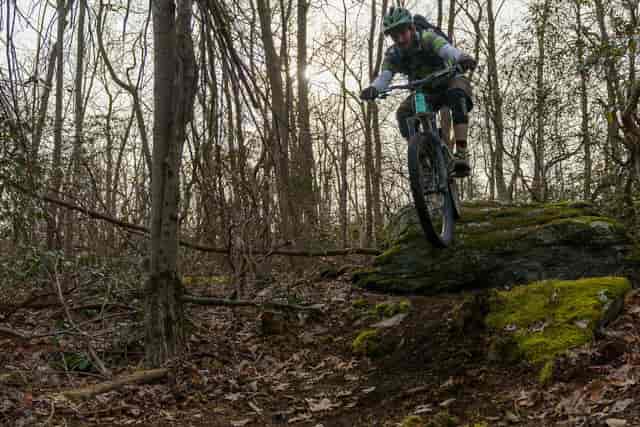 Components & Material
I found out that both brands use pretty much the same parts from manufacturers in Taiwan and China. What's cool is that Specialized, and a few other brands, get their bike frames from Giant. That could be a good thing to keep in mind if you're thinking about buying a bike from them.
It's important to understand that while Specialized buys frames from Giant, it doesn't mean that Specialized just outsources all the bike components and then sells them under a different name. That's not true at all! Actually, the materials used for the MTB frames in both Specialized and Giant bikes are very similar.
Both brands use unique materials for their mountain bikes and offer customization options.
Range of Bikes Available
Giant is a really popular brand that offers a huge range of bikes at different price points. They're a great choice if you're looking for something affordable. However, if you're after a top-of-the-range bike, you might want to consider checking out Specialized instead.
Giant classifies bikes based on specific needs, they can be grouped into five main types: road bikes, mountain bikes, cyclocross & adventure, electric, and kids bikes. On the other hand, Specialized bikes categorize bicycles into five categories based on terrain and riding conditions: mountain, road, active, electric, and kids.
Giant Bikes has a wide range of road bikes to choose from! They have eight different types, including performance, triathlon, fitness, city, folding, cruisers, hybrid, and electric. On the other hand, Specialized only offers four subcategories: performance, gravel, cyclocross, and triathlon.
Brand Reputation
I understand that some people may have doubts about the quality of Giant bikes compared to other brands. However, I personally disagree with that belief. It's true that Giant offers a wide range of products, which may lead to confusion and misconceptions.
But as a fellow rider, I know that it's important to trust in the reputation of a reliable brand like Giant. Don't let false rumors sway you from making the right choice. Remember that some riders may have been misled, so it's always best to do your own research.
Did you know that Giant, a Taiwanese company, has been producing high-quality bikes since 1972? Taiwanese companies are known for their exceptional production standards, and it's interesting to note that even Specialized bikes are manufactured in Taiwan. Although both brands offer great quality products, Specialized bikes have a better reputation than Giant's bikes.
If you're someone who's really into cycling and wants to get a really amazing bike, you might want to check out Specialized bikes. Just keep in mind that these bikes can be pretty expensive, often costing more than $5000. Also, some people think that the cheaper Specialized bikes might not look as cool as the more expensive ones. Some folks even say that Specialized relies too much on flashy designs.
About the Brand: Specialized vs. Giant Bikes
Based on our research, it seems like the quality of frames between the two brands is pretty similar. If you're looking for a bike that's strong and won't break the bank, Giant could be a great choice for you.
Interestingly, it seems that they both use similar components in their products. One thing that caught my eye is that both brands offer carbon wheels.
Giant bikes are well-known for their amazing hybrid and mountain models, and Specialized is famous for offering high-end bikes.
History of Specialized Bikes
Specialized Bicycle Components Inc., the fourth-largest producer of high-end bikes in the USA, was founded by Mike Sinyard in 1974.
Specialized is a really cool brand that always wants to do better and better by coming up with new ideas. Did you know that they were the first ones to sell mountain bikes to the public in 1981? The StumpJumper was the very first one!
Their motto is "Innovate or Die," which means they always want to come up with new and exciting things. It's really cool to see a company constantly striving to improve and develop new technology.
History of Giant Bikes
It's impressive to see how Giant, a company from Taiwan that started back in 1972, has made a name for itself in a market where American brands usually dominate.
Did you know that Giant was the first bike producer to use computer-aided design (CAD) when creating carbon fiber road bikes? That was way back in 1997!
Then, in 2004, they introduced Maestro Suspension Technology. It's no wonder they were honored with the Eurobike Award for four years in a row starting in 2010. And in 2013, Giant introduced the market to 27.5 WHEEL TECHNOLOGY, which was the first of its kind.
It's worth mentioning that Giant has teamed up with CCC Team riders. They're constantly working on new engineering techniques to create even more competitive products.
My Experience With Giant And Specialized Bikes
By now, it is evident that neither of the two bike brands can be declared a clear winner. Each brand possesses distinct strengths and advantages. However, in our case, we opted for a Giant mountain bike and our experience with it has been exceptional.
I must say, what really stood out to us about this bike is that all the components are made in-house. It's a fantastic mountain bike that provides excellent comfort and stability while riding. We had a blast cruising down steep trails on it.
We also had the opportunity to test ride a really cool Specialized mountain bike, and we were blown away by how well it's built. It's lightweight but super sturdy, which makes for an awesome ride. The only downside is that it's a bit pricey, at around $ 5,000, so it might not be in everyone's budget.
Alternative Bike Recommendations
If you are still looking for an alternative bike option, you may go for Trek bikes. Trek is well known for its amazing mountain bikes. If you are very design-conscious, then Trek bikes will surely impress you.
Cannondale is another excellent option for those riders who love lightweight bikes, offering a smooth ride. For daily commuters, Cannondale provides great reliability.
You can also check out these bikes:
1. Mongoose Tyax Comp Adult Mountain Bike
If you want to experience the thrill of mountain biking, then you should go for the Mongoose Adult Mountain Bike. It offers a high-quality aluminum frame and durable components.
With the user manual's help, you can conveniently assemble the bike in about 30-40 minutes. It features 27.5-inch wheels that are tubeless-ready and is available in multiple colors.
Overall, customers think this bike is a great investment and ride.
Mongoose Tyax Comp Adult Mountain Bike: Check Its Price On Amazon!
2. Sixthreezero Pave N' Trail Women's Hybrid Bike
The bike features anti-vibration springs, front and rear hand brakes for efficient stopping, and a sleek design that blends comfort and performance.
Based on customer feedback, we can say that the bike is stable and gear transitioning is smooth even in harsh conditions. The bike's frame is made up of aluminum, and it offers seven different speeds. We love that the handlebar has been positioned to reduce pressure on your back while riding.
If you love long bike rides, this bike will offer a lot of comfort to your back while riding. Besides, the bike features rugged tread, which helps absorb scattered debris on trails.
As a rider, you will love the eye-catching design and many colors to choose from.
Sixthreezero Pave N' Trail Women's Hybrid Bike: Check Price On Amazon!
3. HeartsBio Carbon Frame Road Bike Model H
HeartsBio has a wheel size of 700cm, a carbon fiber frame, 18 speeds, rim brakes, and weighs 18.7 lbs. This lightweight bike delivers great performance and features an ergonomic saddle.
With the HeartsBio app, you can easily keep track of your fitness progress and reap all the benefits.
HeartsBio Carbon Frame Road Bike Model H: Check Its Price On Amazon!
Final Thoughts
It can be tough to choose between Giant and Specialized since both brands make awesome bikes. So, when it comes down to it, your personal preferences, budget, and other factors will determine which one is right for you. But honestly, you can't go wrong with either brand!
When making a purchase, it's worth noting that high-end Specialized bicycles often outperform mid or low-range models. If you're on a tight budget, a Giant bike might be a more viable option. Yet, if you're willing to invest anywhere from $3000 to $7000, a Specialized bike could be the way to go. Happy biking!
Have you ever rode a Giant bike?