If you are confused about choosing between Cannondale and Specialized Bikes, you have landed in the right place. No doubt both of these brands are well-known for their quality; however, which brand will be perfect for you depends on your requirements.
One of the most important things which act as a deciding factor for choosing a particular brand is geometry. Also, before selecting any brand's bike, you should first set a budget for yourself.
It's important to mention here that different brands feature distinct types of components.
In this article, you will get a full brand comparison between Cannondale and Specialized Bikes based on our personal experiences and testing of both of these bike brands.
It's worth mentioning beforehand that Cannondale is a Canadian company founded in 1971.
On the other hand, Specialized is a US-based company that was founded in 1972. The Specialized and Cannondale brand offers a wide range of bikes (in different price ranges) from which you can choose one.
So, let's move ahead to know the differences between them in detail without any further detail.
Difference Between Cannondale & Specialized Bike
Core Features
Before making a decision, it's crucial to compare the features of both brands.
The type of features which a bike offers becomes the deciding factor of the performance of the bike. The type of components or important parts used by Cannondale differs from that used by Specialized.
Based on individual riding requirements, you can choose an ideal mountain bicycle. Cannondale makes use of highly durable SRAM components, which help in delivering unmatched performance. On the other hand, Specialized makes use of Shimano components.
Most riders prefer Shimano components over SRAM components, which is the extra efficient design in Shimano components. While Shimano, as well as SRAM components, are both durable, you can make a choice depending on your likings or dislikings.
If you are a fan of conventional geometry, then Cannondale bikes will be suitable for you.
Specialized makes add more innovation into bikes' geometry and are well-known for ditching the rule-books to provide a unique experience altogether.
Note that some riders even make modifications after buying the Cannondale bikes as per their convenience.
Here's an important suggestion for you, in case you have dedicated mountain riders who want to ace your riding comfort and experience; then, you should prefer Specialized's pre-built bikes. These bikers offer greater precision as compared to other mountain bikes.
Price Comparison
You should understand that both of these brands are known for their high-end bikes; if you were planning to buy a low-end bike, you should better look for some other brands. Cannondale And Specialized Bikes usually offer bikes in the price range of $500 to $12,000+.
As you go to the lower price range, you will not get much value from the bike. Also, the lower segment bikes of both of these brands are not very visually appealing.
Before moving further, make note that you should consider buying any of these bike brands (Cannondale or Specialized Bikes) only if you are a sincere bike rider.
It would not be wise to buy the higher-end (expensive) bikes just for casual riding. There should be no doubt that these expensive bikes come with great quality; but are better suited for the cycling enthusiast, professionals, and daily commuters rather than someone who uses them for casual rides twice a month.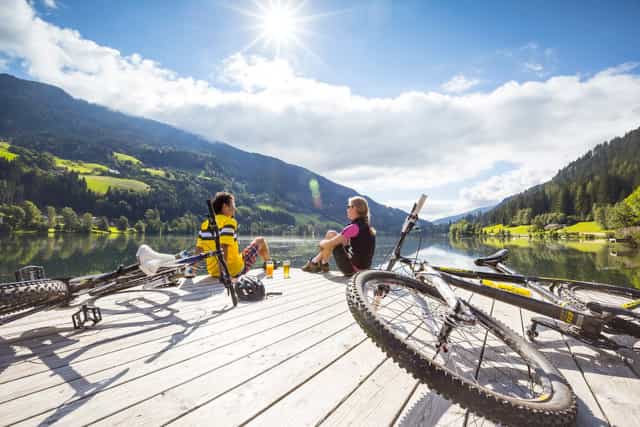 Target Customer
Specialized targets the people who love riding bikes. The target customers of this brand include all those bike enthusiasts who are a fan of innovative bikes.
Specialized has a huge customer base, also note that there is no notable distinction between consumer sections. For those customers who are looking for bikes with high-quality standards, Specialised will be a favorable brand for you.
From Endurance Triathlon Bikes, Aerodynamic, and Competitive bikes, these amazing road bikes of Specialised target mainly the triathletes. Mountain Bikers, Bikes Gear and Wheels, Saddles, Suspension Systems are various other important specialized products targeting a wide range of customers.
In recent years, Cannondale has been widening its target market by introducing new innovative technologies targeting the people who want to have fun while riding.
Cannondale has set up a Cycling Prophet channel (online learning profile Cannondale). This online platform helps people to learn about the products sold by Cannondale.
Thus, with this website's help, Cannondale has constantly been targeting customers who are looking for a non-stereotypical bike brand with great quality and performance.
Design Comparison
As per our personal experiences, Specialized bikes will win the hearts of those looking for attractive or visually appealing bikes. There is no relationship between appearance and the performance of a bike.
However, an aesthetically sound bike will be a visual treat for any rider. Of course, no one would be interested in riding a bike with a dull paint job.
However, keep in mind that when making any decision, you should consider not only the design features but also other performance features to ensure the bike is best for your need.
Make sure the bike gives you an ultimate riding experience without compromising on aesthetics.
Also, note that bikes' visual attractiveness varies from model to model so that you may find several models of Cannondale more attractive than Specialized ones.
Components, Suspension And Brakes
When it comes to buying any particular bike model, you should choose a bike that offers better quality components. Majorly, two companies Shimano and SRAM, are famous for producing the bike components for these brands.
The quality of the components decides the level of performance that will be delivered by the bike.
If two bikes are at a similar price, you should prefer the one that offers superior quality components and smoother ease of riding.
The level of comfort of riding should be your priority when selecting any bike brand. Cannondale bikes sometimes feature additional gears also in some cases.
Also, the costlier range of bikes comes with special spare parts. Cannondale is well known for its high-quality helmets, bike chains, sensors, tracking devices, etc.
Likewise, from saddles, kick paddles, shoes, helmets to apparel, a Specialised company produces all these great quality products.
Overall, we would like to mention here that you should prefer the Cannondale brand when it comes to purchasing gears and spare parts. Also, make note that Shimano produces flawless and methodical designs.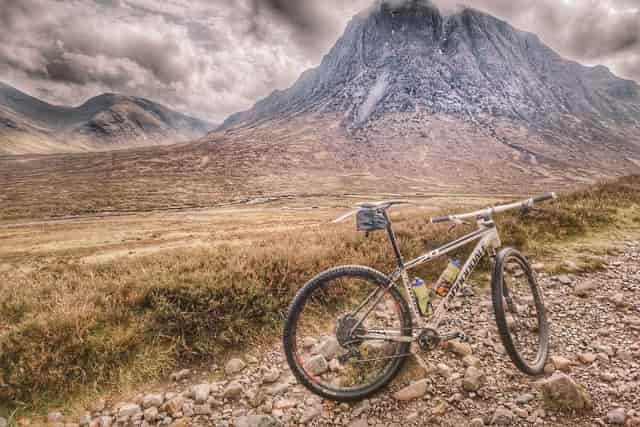 Overall Performance
Not only Cannondale but also Specialised succeed in delivering quality performance.
The Cannondale and Specialized bikes, which start from $1500, offer unmatched performance, which will make you fall in love with riding. As you move to the higher-end, both of these brands offer products comparable to the products of the rest of the topmost bike brands in the market.
In case you want a bike that offers good performance and that too at an affordable price, better go for some other brands. The reason why high-end Cannondale bikes offer excellent performance is because of their lightweight and flexible design.
Brand Reputation
We cannot choose between Cannondale and Specialized bikes just based on brand reputation; because both brands offer a wide range of quality features. When it comes to brand reputation; you should be aware that both of these brands are quite reputable and offer great service.
However, suppose you want us to choose between the two.
In that case, Cannondale bikes are more popular and have a better reputation among the bike wizards (we have made this conclusion based on customer reviews on various forums.
The reason why several customers think negatively about Specialised bikes can be attributed to the fact that they have petitioned many companies for trademark infringement.
In case we exclude the public reviews, you will discover great performance with both of these brands. So, it's better to personally test bikes' quality instead of blindly going by the public opinions.
About The Brand: Cannondale vs Specialized Bikes
As said earlier, it was in the year 1971 when Cannondale started producing amazing bikes, which were a perfect blend of creativity, innovation, and imagination.
Since then, this brand has remained true to its principles using cutting-edge technology to deliver innovative bike design with great performance.
At Cannondale, their founders have always kept innovation as their priority; that's why they don't produce designs and produce bikes by following the conventional methods.
Since 1971, Cannondale has constantly brought new technologies and materials into the market.
Specialized is no doubt one of the most loved brands among biking enthusiasts. This company believes in changing people's lives by giving them an ultimate smooth riding experience like never before.
Even in the North American and European professional cycling circuits, many riders made use of Specialised bikes. Today it has made itself a synonym of professional mountain bikes.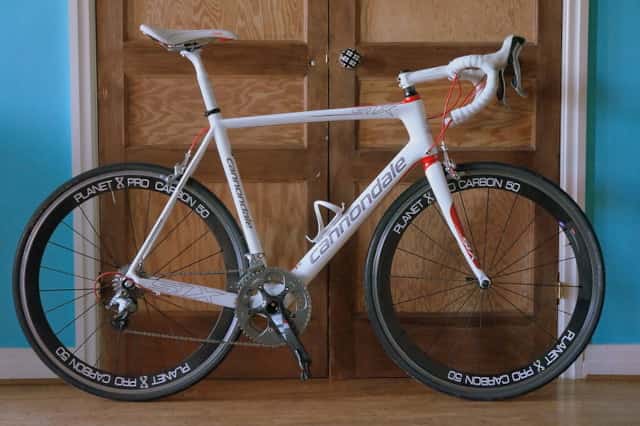 A Brief History About Cannondale Bikes
As mentioned earlier, Cannondale Bikes is an American company. This brand is known for its best quality bikes, but they also produce highly innovative accessories and apparel.
You should not doubt that Cannondale is one of the most competitive and leading manufacturers in the bike industry. It was in the year 1971, Joe Montgomery founded Cannondale Bikes initially beginning with the production of backpacks, apparel, trailers.
Then it was in the year 1983 when this brand introduced its first bike. The first model of Cannondale Bikes was ST500 which featured an aluminum frame.
For the first time in the bike industry's history, it was in the year 1984 that this brand introduced mountain bikes in the biking industry. For all the competitive cyclists, Cannondale is the first choice for mountain bikes.
With BMX styling and a European sprung saddle, these mountain bikes are very technology-driven. Make note that Cannondale Company is a branch of Dorel Industries.
Since 2009, Dorel Industries have moved its production house to Asia. Most of the Cannondale bikes are made out of aluminum-carbon, all-aluminum or all-carbon-fiber frames.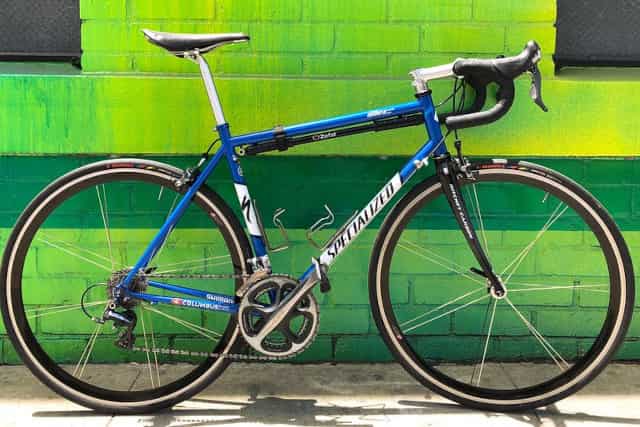 A Brief History About Specialized Bikes
Specialised had established a great name in the bike industry since 1974 when Mike Sinyard founded it.
Specialized is a brand-driven towards excellence through constant innovation. Specialized introduced its first mountain bike ( Stumpjumper ) to the common masses in 1981.
From carrying out the production process in a small warehouse to a 60,000-foot space in Morgan hill, soon after introducing mountain bikes, the Specialized brand got a great boost.
Over the last 20 years, Specialized bikes have manufactured bikes that can make people fall in love with cycling and enjoy a thrilling ride.
In collaboration with DuPont, a Composite wheel was introduced by Specialised in 1989. Specialized brought M2 metal-matrix composite technology into the market in 1990 for the first time.
In 2001 its minority share was purchased by a Taiwan-based manufacturer called Merida. The principle that drives this company is "Innovate or Die," which explains their dedication to delivering great quality.
Despite facing immense competition from its competitors throughout these years, Specialized bikes' name stands tall in the biking industry.
My Experience Riding Cannondale vs Specialized Bikes
We have personally tested both the brands and based on our experience, we can say that Cannondale specializes in producing Aluminum and Carbon Fiber frames.
Cannondale provides a very comforting riding experience and offers immense speeding capabilities.
We enjoyed riding Cannondale mountain bikes as it offered a unique and memorable experience which most of the other brands may not offer.
The mountain bike design of Cannondale is the perfect combination of technology, creativity, and innovation. The shock absorption capabilities of this bike impressed us a lot.
With cutting-edge technologies, there is no match for high-end Specialised bikes; we also loved the bike's visual aesthetics besides the performance.
This bike also helped in maintaining a correct posture during long rides. For mountain riding, Specialised bikes provide immense preciseness.
However, I've given the recommendation, the ball is in your court, you'll have to take the final big call, whether to go with a Specialized Bike or Cannondale.
Top 3 Alternative Recommendations
1 ) Tommaso Monza Endurance Road Bike
Tommaso is one of the most reliable brands in the market, it is known to manufacture a range of stylish bikes that deliver optimal performance, great quality and comfort.
The biggest USP of this road bike is its supreme-comfort. Whether you are willing to go for a 10 miles ride or a 100 miles ride you won't feel any pain in your back after each ride.
This bike is available in two different colours (blue and matte black) and has a 50/34T Tiagra compact crankset and an 11x32T Tiagra cassette.
When it comes to durability, Tommaso Monza Endurance Aluminum Road Bike will impress you a lot.
As far as geometry is concerned, you will love the compact design. Tommaso also produces various amazing bike accessories. This bike is also quite light in weight and also quite affordable.
Its high-end performance, lightweight frame, and aesthetically-appealing finish add to its value. The bike came in different sizes including extra-large, large, medium, and extra-small.
Tommaso Monza Endurance Road Bike: Check Its Price On Amazon!
2 ) Venture 2 Step Through Comfort Bike
Easy to use and ride its desired most by dynamic and sport women. Made from aluminum frame its lightweight by design, strong and sturdy. Best part made of aluminum alloy, it won't rust or degrade overtime.
Its step-through geometry and upright position make it suitable for most women and seniors. Designed for ease and simplicity, its so easy to assemble you won't ever need any assistance.
This comfortable bike has rewritten the definition of easy riding. You can easily adjust the height of handlebars as per your requirements. The reflective details and the classy features steal the show.
The bike comes with two wheels of size 27.5*1.95; both offer firmness and exceptional stability. This bike's smooth gear shifting is what makes it the most preferred pick for tough terrain riding.
The bike is available in three color options, including black, grey, and red. The paddles & handles of this bike come with a firm grip for tremendous comfort everyday.
Venture 2 step through Comfort Bike: Check Price On Amazon!
3 ) SAVADECK Carbon Hardtail Mountain Bike
Available in multiple color options, the SAVADECK Carbon Hardtail Mountain Bike features robust and durable carbon fiber. The assembling is easy-peasy, just follow the quick instructions, and you're down.
With the unparalleled quality of components and a lightweight design, the SAVADECK Carbon Hardtail Mountain Bike has free pedals for the best comfort.
Whether you are an entry-level rider or a professional biker, you'll love the whole riding experience. The bike has smooth gear shifting that makes it apt for tough terrains.
The bikes outscore others in this price range because of this attractive design.
The Hydraulic Disc Braking System is something that makes it the safety model, and not to mention the great shock absorption power. It offers as many as 30-speed options. In a nutshell, SAVADECK Carbon Hardtail is a value-for-money bike.
SAVADECK Carbon Hardtail Mountain Bike: Check Its Price On Amazon!
Let's Wind Up! – Cannondale vs Specialized Bikes
Whether it's Cannondale or Specialized, both of these brands offer high-end products, so decide accordingly as per your budget. In case you are not willing to spend much on a bike (you have a restricted budget), our advice will be to look for some other brands.
It's obvious, by spending a little more, you will get additional amazing features or components in the bike.
You should choose any one brand out of the two based on the body type of bike you want, the frame size, or the bike's overall geometry that can give you a smooth riding experience.
On a concluding note, we would like to say that there is no winner between the two brands. We do not have any clear-cut method to declare a winner; therefore, personal preferences are all that matters.
We hope that this article will help you in making the right decision. Do let us know your thoughts about this article in the component section, we'd love to hear from you.
Also Read,
Are Specialized Bikes Any Good? Things You Should Know Before Buying!
Specialized vs Giant Bikes: Full Brand Comparison!
Are Cannondale Mountain Bikes Any Good? Know it Before Buying!