When it comes to biking as a beginner, you'll want to make sure that the bike you buy is from a reliable, well-reviewed brand. One that is durable, comfortable to ride and is in your budget. Fortunately, Raleigh is one such brand and they have centuries of experience in manufacturing bikes.
Despite their long and experienced name and reputation, Raleigh makes bikes for beginner cyclists as well as pros, so you'll be in good hands purchasing a bike from their company.
You can find the perfect bike for everyday commuting or for rocky mountain terrain because there are plenty of models to choose from.
For a beginner, one of Raleigh's entry-level bikes is the best choice because you can adapt easily to the model and will find yourself quickly navigating the road.
The more you practice, the more confident you will become, and you'll see yourself moving on to a more complex bike in no time.
Raleigh's reputation, history, innovative past models, product quality, and manufacturing process are five reasons to buy one of the company's bikes.
What is Raleigh Bike Reputation Today?
Raleigh has a fantastic reputation today as a high-quality bike brand that sells durable, trustworthy products. One of the best features of the brand is how diverse their product range is.
Raleigh have great reviews for their road bikes and mountain bikes alike, so there really is something for everyone. They have been around for a long time, so they are well-renowned as an experienced bike brand that are constantly developing their models to move with the times.
The bikes are well-reviewed and still just as sought-after as they have been throughout the company's history.
Despite all the modern competition, Raleigh has remained a leading manufacturer in the cycling world, and, despite its long history, it has not fallen behind the times at all.
With bikes for men, women and children that can be used on mountain trails, on city routes, or simply as commuter bikes, Raleigh is an inclusive brand that is good for any cyclist.
Raleigh has a reputation as an accessible brand for both beginners and experienced cyclists due to the diversity of its bikes, so you will always be able to find a bike to suit your needs.
History of Raleigh Bikes
Though their bikes may look stylish and modern nowadays, Raleigh has a very long history. The Raleigh Bicycle Company has actually been around since 1885.
Richard Morriss Woodhead, an Englishman from Sherwood Forest, and Paul Eugene Louis Angois, a Frenchman, set up a small bicycle workshop that year on Raleigh Street in Nottingham, England.
By springtime, they were advertising their bicycles in the local newspapers. Sir Frank Bowden, a British inventor, took up cycling after an illness and purchased one of these bicycles.
He was so impressed with it that he ended up acquiring the company in 1887-1888 and naming it The Raleigh Cycle Company'. By 1913, the company had become the largest manufacturer of bicycles in the world.
By the 1920s, Raleigh became a world leader in bicycle manufacturing, producing around 100,000 bikes every year.
Despite other pressures from the Second World War, Raleigh continued to see a healthy rise in sales and production, manufacturing 5400 bikes a week.
In 1948, Raleigh signed Olympic cyclist Reg Harris as a professional rider, and in 1969, the company introduced its famous Chopper bike (which was relaunched in 2004) to the market, selling an astonishing 1.5 million units.
After that came the Grifter bike in 1976 and then the must-have Burner series in the 1980s. During the 1990s, Raleigh became the first British bike manufacturer to mass-produce suspension mountain bikes.
As such, Raleigh is one of the oldest bike companies around, manufacturing bikes on a huge scale built from a tiny workshop in nineteenth-century Britain.
Innovative Models of the Past
Below are ten examples of innovative Raleigh bike models of the past:
The Raleigh Superbe (1948)
This vintage model first hit the market in 1948. It had a 23-inch frame and 26-inch wheels, with a 3-speed gear system and anti-vibration plated brakes.
The Superbe was marketed to both men and women as a great bike for commuting, such as for tourist purposes, making it a refreshing addition to the market.
The Raleigh Winkie (1950)
Though not quite a bike, the Winkie was a clever and innovative new model on the cycling market. It was a children's tricycle featuring a welded steel tube with steel wheels and a single speed.
To market this model, Raleigh had children sign up to an owners club called The Circle of Silver Knights, which taught them traffic safety.
The Raleigh Twenty (1968)
This was a small-wheeled bicycle that existed in both folding and fixed versions and greatly resembled the Dawes Kingpin (1964).
It was a high-quality bike with large wheels for greater resistance, and it was available as a single-speed model with a coaster brake or fitted with a Sturmey-Archer AW three-speed hub.
In 1977, the Twenty became Raleigh's biggest seller.
The Raleigh Chopper (1969)
This model became a cultural icon when it hit the market due to its innovative and unique design, with a high-back seat, high-rise handlebars, 5-speed gear hub, and different sized wheels (16-inch wheels at the front and 20-inch wheels at the back).
The Raleigh Grifter MK1 (1976)
This was a children's bike first manufactured in 1976. It was a 3-speed model with a handlebar-mounted twist grip control unit. However, despite its initial success on the market, the Grifter was discontinued in 1983 due to the prominence of the BMX bike.
The Raleigh Strika (1976)
This bike was indeed a striking addition to Raleigh's line-up, available in flame red, black, silver, and lime green. Interestingly, this model resembled a BMX bike in its frame styling due to its imitation front suspension forks and chunky padded seat, though it was actually much heavier than a BMX.
The Raleigh Bomber (1981)
This bicycle was aimed at the young cycling market. It had wide balloon tyres, a low-slung frame with wide cowhorn' style handlebars and was designed to look like a cruiser' bike. The Bomber's market was limited because it came out at a time that the BMX was massively popular.
The Raleigh Burner (1982)
This was Raleigh's first BMX bike and was hugely successful in its sales. It featured a loop tail frame and a gusset with two holes, paired with conventional wire-spoked wheels. This model marked the beginning on Raleigh's ventures into manufacturing BMX bikes.
The Raleigh Cyclone (1996)
This model is a sturdy, reliable mountain bike first produced in 1996 to tackle the toughest trails. It has fifteen gears to ensure a smooth ride, which couple well with the 26-inch wheels and Shimano SIS gear shifters.
The Raleigh Dirt Cross (1996)
Like the Grifter, this model was also a children's bike, designed to be a hybrid of the Grifter and a mountain bike. With 20-inch front wheels and 24-inch back wheels and a uniquely designed frame and BMX-style handlebars, the Dirt Cross was an interesting new model when it hit the market.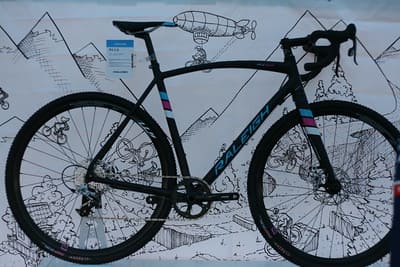 What is the Quality of Raleigh Bikes Today?
As mentioned earlier, Raleigh is still renowned for the quality of its bikes, whether it be road bikes, mountain bikes, or commuter bikes. Tyres, handlebars and saddle types all vary depending on the routes that the bike is designed for and how durable they need to be.
For example, a Raleigh mountain bike will require tyres with a stronger grip than a road bike because it has to endure rougher surfaces when you are out cycling.
The frames for all Raleigh bikes tend to be quite lightweight, though that does also depend on the type of bike. The framework will have a clear, stylish finish and a smooth paint job to make the bike stand out to you.
The fact that Raleigh has such a wide variety of options to cater to both beginner and experienced cyclists is indicative of their manufacturing experience and their involvement in the cycling world.
The ultimate goal for Raleigh is to give riders the best bike possible for their skill set, confidence and ambitions, so you can be assured of wonderful quality no matter which bike you choose.
Where are Raleigh Bikes Made?
Though it is a company born in Britain, Raleigh bikes have actually not been manufactured in the UK since 2002.
After the end of Raleigh's assembling of bikes in the UK, the company's bicycles were to come from Vietnam, among other countries, with final assembly taking place in Germany.
The company's headquarters are still in Eastwood, Nottinghamshire, United Kingdom, but Raleigh does not have factories in the UK to assemble the bikes anymore.
Raleigh was actually purchased by Accell in 2012. Accell is a Dutch company that owns several bike brands from across the globe, so Raleigh's market expanded with this partnership, though it still focuses greatly on its original British audience.
Ultimately, Raleigh pledges that, though its bikes are assembled in Vietnam and Germany, among other places, its headquarters are still at the heart of Nottingham where it all began.
Are Schwinn Bikes Better Than Raleigh?
Both Schwinn and Raleigh are reputable bike brands, so it may not be that one is better than the other and more a case of personal preferences.
For example, if you are prioritising function over everything else then you might want to go with a Raleigh bike, but if you are on a tighter budget then Schwinn may have more viable options for you.
Both brands offer a wide variety of bikes, from road bikes to mountain bikes, so neither company will limit you to just one type of bike. Both have also been in business for a long time, so they are two well-versed brands.
If you are looking for a bike frame that is sturdy and efficient then Raleigh is the better brand because their framework is structured to make peddling as smooth as possible, whereas the more compact Schwinn frames do not give enough room for efficient uphill pedalling.
The Schwinn frames are also heavier, so you will get tired much faster on a Schwinn bike. If you are looking to cycle long distances or to cycle for sport then Raleigh is the preferable option.
The ergonomic design of Schwinn's bikes helps to reduce stress on the upper body that can occur while cycling, but the positions of the saddle and handlebars on a Raleigh bike are better for ensuring a comfortable ride the whole way, as opposed to just relieving some discomfort.
Both are reputable, trustworthy manufacturers, but Schwinn's design choices are not quite as efficient and effective as Raleigh's.
5 Reasons To Buy Raleigh Bikes
1 ) Quality
The biggest selling point of Raleigh bikes is their quality. You can rest assured when purchasing one of their bikes that it will last a long time and remain durable no matter the terrain or weather conditions.
The paintwork stays in great condition as well, so your bike will always be looking its best. You will be able to cycle for as long as you want without worrying about damaging your bike.
2 ) Variety
Whether you are a beginner or a pro, a commute cyclist or a dedicated mountain biker, Raleigh will have something to suit your needs.
The brand also offers bikes for children as well as adults, so it is the perfect manufacturer to buy from if you are looking to teach children to cycle or complete trails as a family.
As it was created by cycling enthusiasts, the products that the brand offers are all top-of-the-range models designed specifically for different kinds of cycle routes.
3 ) Value For Money
Based on the quality and wide variety of bikes available, this brand is great value for money. The cost of the bike depends on what type it is and then the complexity of the design.
For example, one of the mountain bikes would be more expensive than one of the road bikes because the mountain bike needs more gears and tires with more grip.
Raleigh's bikes are designed to help you navigate different routes and surfaces with ease, having all the components necessary for a successful bike ride without being too expensive.
4 ) Experience
Having been in business since the late 19th Century, Raleigh are an incredibly experienced brand and have been dedicated to aiding cyclists since the very beginning of the company.
When it comes to purchasing a bike, you can only be assured of good quality and value if the brand has a lot of past experience.
As such, Raleigh is a reliable company of good repute, so buying one of their bikes is a long-term investment that will serve you well no matter how skilled a cyclist you are.
5 ) Durability
Speaking of long-term investments, a bike will only last as long as its design permits.
So a well-designed bike that can tackle difficult trails and is made out of strong, resistant materials will be more durable and stay in its high-quality condition for longer.
Your Raleigh bike will require less maintenance to keep it looking its best. Ultimately the lightweight frames are designed to make pedalling and navigating easier, which will help avoid any accidents that could cause scratches or dents. The bikes are also adept to enduring all weather conditions, so the exteriors will stay looking pristine.
Top 3 Raleigh Bikes Reviews
1. Raleigh Alysa Women's Urban Fitness Bike
The Alysa Women's Urban Fitness Bike is a great choice for exercising on the road. It comes in three sizes: small, medium and large.
The lightweight aluminium frame is designed for easy navigation of paved and gravel roads when cycling around a city. The lightness of the bike also means that it can be easily transported and stowed away.
The comfortable saddle and handlebars mean that you'll be able to cycle for miles without worrying about any aches or pains.
You can build up your stamina on this bike by putting all your trust in it to handle any road routes with ease.
The wide tyres and solid rims on the Alysa bike improve its grip on wet and slippery surfaces.
Even better, the 27-speed Shimano gears mean that you can easily shift speeds on this bike and push it harder depending on the terrain you are negotiating.
The tyres and gears ensure safety while riding the bike, but the Alysa's brakes ensure that stopping is just as simple.
With the unique Tektro Auriga hydraulic disc brakes you can stop in a controlled manner even if you have been cycling very fast. Ultimately, this bike prioritises safety in every manoeuvre that you complete.
Raleigh Alysa Women's Urban Fitness Bike: Check Its Price on Amazon!
2. Raleigh Bikes Cadent Hybrid City Commuter
Another sturdy, well-structured choice is the Cadent Hybrid City Commuter bike. Like the Alysa model, it has a lightweight aluminium frame for easy negotiation of city roads and other such surfaces.
The 35c tyres support the bike and create a smooth ride, and the flat handlebars support your body as you cycle to prevent discomfort.
This model comes in four sizes: small (5'4"-5'7"), medium (5'7"-5'10"), large (5'10"-6'1"), and x-large (6'1"-6'4"). If you choose the right size for your height then the Cadent Hybrid City Commuter will keep you supported and comfortable no matter how many rides you take.
This model also has a 24-speed drivetrain, so you can change gears easily during a ride.
The mechanical disc brakes also function similarly because they endure all types of weather and work with the tyres and fluidly shifting gears to keep the bike completely under your control.
The handy additions of two bottle cage mounts and mudguard mounts make the Cadent Hybrid City Commuter both practical and protected. This bike will stay looking its best no matter how often you use it.
Raleigh Bikes Cadent Hybrid City Commuter: Check Price on Amazon!
3. Raleigh Bikes Tamland 2 All Road Bicycle
The name states that this bike is for "all roads" and it certainly lives up to that expectation. Once again, the lightweight frame and thick tyres help you to stay balanced on the bike while easily gripping any surface.
Unlike the aforementioned two, this bike only has 11 speeds; however, that does not diminish its effectiveness on the road.
You can build up speed and test your stamina on the Tamland 2 and then use the mechanical disc brakes to keep your cycling under control. This bike works perfectly for beginners and seasoned cyclists alike because it is so versatile and can be adapted to the rider's level of skill.
You won't have to worry about any damage to the exterior of the bike either because the included carbon fork means that the bike can withstand the wear and tear of the often-uneven road surfaces.
This also means that you can sit comfortably without fear of vibrations from rough terrain knocking you off the saddle.
The Reynolds 631 Chromoly frame makes this bike's exterior an even sturdier alternative to the aluminium frames of so many bikes nowadays. And with six different sizes to choose from, there is a Tamland 2 for everyone.
Raleigh Bikes Tamland 2 All Road Bicycle: Check Its Price on Amazon!
Also Read,
Are Cannondale Mountain Bikes Any Good? Know it Before Buying!
Best Road Bikes Under $500: Entry Level Budget Bikes For Beginners
Is Orbea A Good Bike Brand? Know This Before Buying!
Are Retrospec Bikes Good? What You Need To Know Before Buying!