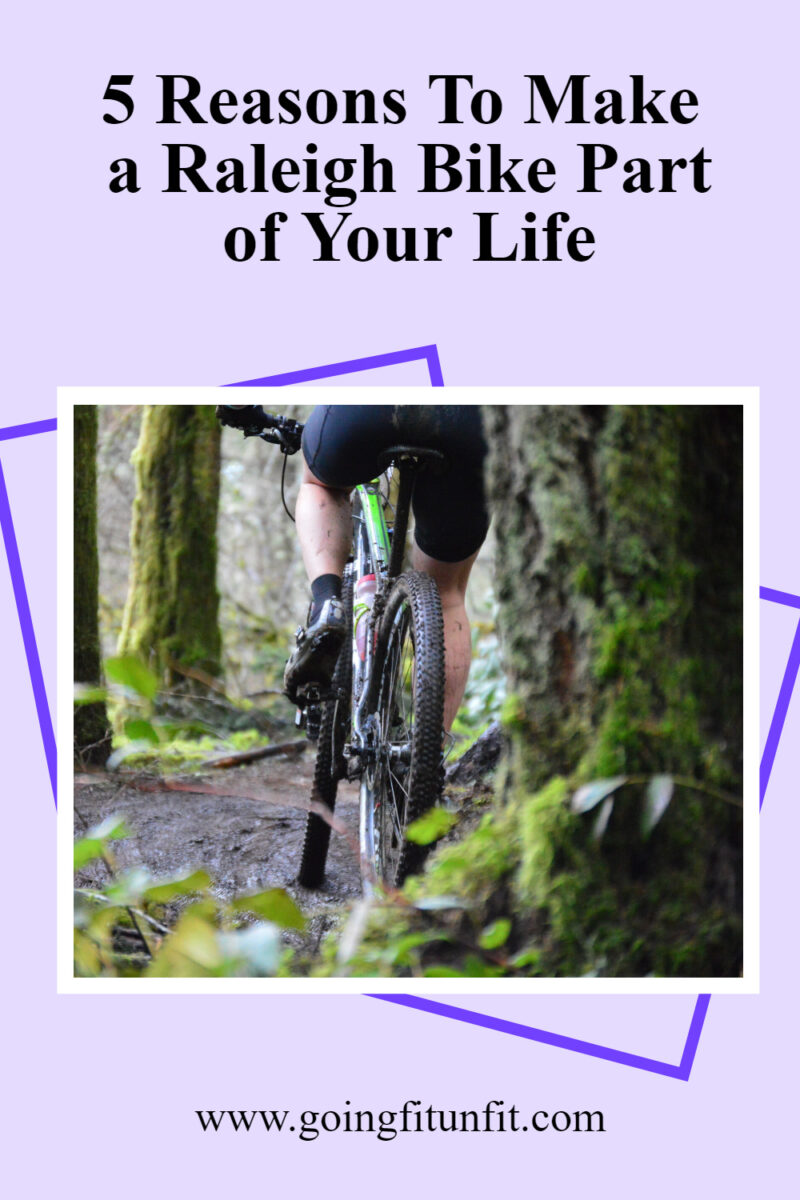 Looking for a bike as a beginner? It's crucial to choose a brand that's reliable, well-reviewed, and easy on the wallet. Luckily, Raleigh is a top-notch brand with years of experience in manufacturing high-quality bikes. Their bikes are not only comfortable and durable but also perfect for beginner cyclists as well as pros. So, you can rest easy knowing that you're in safe hands when you choose Raleigh for your biking needs.
What is Raleigh Bike Reputation Today?
Raleigh is the ultimate choice for bike enthusiasts who seek quality, reliability, and diversity in their products. With a remarkable reputation, Raleigh offers a wide range of bikes that cater to both road and mountain biking enthusiasts.
The brand has consistently received great reviews for its bikes, proving their dedication to excellence. Raleigh's extensive experience in the industry has allowed them to create models that keep up with the ever-changing times. Join the countless satisfied customers who have put their trust in Raleigh for years.
History of Raleigh Bikes
Raleigh is a well-known brand for modern and stylish bikes, but it has a rich history dating back to 1885. The company was established by Richard Morriss Woodhead, an Englishman, and Paul Eugene Louis Angois, a Frenchman, in Nottingham, England. They started a small workshop on Raleigh Street and began advertising their bicycles in the local newspapers.
Sir Frank Bowden, a British inventor, became a customer and was so impressed with their bicycles that he bought the company and named it The Raleigh Cycle Company. Over the years, the company grew to become the largest manufacturer of bicycles in the world by 1913.
By the 1920s, Raleigh had established itself as a prominent bicycle manufacturer, producing approximately 100,000 bikes annually. Despite the challenges posed by the Second World War, Raleigh's sales and production continued to grow, reaching 5400 bikes weekly.
In 1948, Olympic cyclist Reg Harris was signed by Raleigh as a professional rider, while in 1969, the company launched its iconic Chopper bike, selling an incredible 1.5 million units. The Grifter bike followed in 1976, succeeded by the popular Burner series in the 1980s. Raleigh made history in the 1990s by becoming the first British bike manufacturer to mass-produce suspension mountain bikes.
Today, Raleigh continues to be a symbol of quality and innovation in the cycling industry.
Innovative Models of the Past
Throughout its history, Raleigh has introduced numerous innovative and groundbreaking bike models. Below are ten examples of some of their most notable models:
The Raleigh Superbe (1948)
The Superbe, a vintage bicycle model, was introduced in 1948. It featured a 23-inch frame with 26-inch wheels, a 3-speed gear system, and anti-vibration plated brakes.
The bike was marketed to both men and women as an ideal option for commuting and tourism, making it a unique and valuable addition to the market.
The Raleigh Winkie (1950)
The Winkie was an innovative model in the cycling market, although it wasn't exactly a bike. It was a tricycle designed for children and had a welded steel tube with steel wheels and a single speed.
In order to promote this new model, Raleigh introduced a children's owners club called The Circle of Silver Knights, which aimed to teach traffic safety to its members.
The Raleigh Twenty (1968)
The Twenty was a bicycle that had small wheels, and it came in both folding and fixed versions. It looked a lot like the Dawes Kingpin (1964) and was a high-quality bike that had large wheels for greater resistance.
You could get it as a single-speed model with a coaster brake or with a Sturmey-Archer AW three-speed hub. In 1977, the Twenty became Raleigh's best-selling bike.
The Raleigh Chopper (1969)
When it was first introduced, this model quickly became a cultural icon thanks to its innovative and unique design. It featured a high-back seat, high-rise handlebars, a 5-speed gear hub, and different-sized wheels – 16-inch wheels at the front and 20-inch wheels at the back.
The Raleigh Grifter MK1 (1976)
The Grifter was a children's bike that was introduced in 1976. It had three speeds and a twist grip control unit mounted on the handlebar. Although it was initially successful, it was eventually discontinued in 1983 because the BMX bike became more popular in the market.
The Raleigh Strika (1976)
This bike was indeed a striking addition to Raleigh's line-up, available in flame red, black, silver, and lime green.
Interestingly, this model resembled a BMX bike in its frame styling due to its imitation front suspension forks and chunky padded seat, though it was actually much heavier than a BMX.
The Raleigh Bomber (1981)
This bicycle was aimed at the young cycling market. It had wide balloon tires, a low-slung frame with wide cowhorn' style handlebars, and was designed to look like a cruiser bike. The Bomber's market was limited because it came out at a time when the BMX was massively popular.
The Raleigh Burner (1982)
This was Raleigh's first BMX bike and was hugely successful in its sales. It featured a loop tail frame and a gusset with two holes, paired with conventional wire-spoked wheels. This model marked the beginning of Raleigh's ventures into manufacturing BMX bikes.
The Raleigh Cyclone (1996)
This model is a sturdy, reliable mountain bike first produced in 1996 to tackle the toughest trails. It has fifteen gears to ensure a smooth ride, which couple well with the 26-inch wheels and Shimano SIS gear shifters.
The Raleigh Dirt Cross (1996)
This model, like the Grifter, was designed as a children's bike that combined features of a mountain bike and the Grifter. With 20-inch front wheels, 24-inch back wheels, a specially designed frame, and BMX-style handlebars, the Dirt Cross was a unique addition to the market.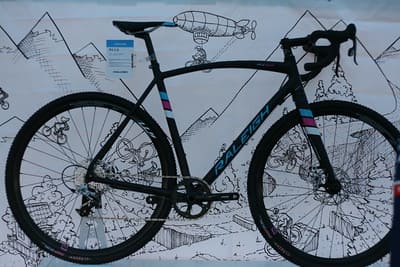 What is the Quality of Raleigh Bikes Today?
Raleigh takes pride in producing high-quality bikes that cater to the needs of different riders. Whether you're looking for a road bike, a mountain bike, or a commuter bike, Raleigh has got you covered. The tires, handlebars, and saddle types are all carefully selected to suit the specific requirements of each bike's intended use.
Raleigh bikes are designed to be lightweight, ensuring that riders can easily maneuver them. The frames are sleek and stylish, boasting a clear finish and a smooth paint job that will catch your eye. Raleigh's aim is to provide riders with the best possible bike for their skill level, confidence, and ambitions. You can be sure that no matter which bike you choose, it will be of the highest quality.
Where are Raleigh Bikes Made?
Raleigh Bikes, a British company, has taken bold steps to improve its manufacturing process since 2002. In 2012, the company was purchased by Accell, a Dutch company that owns several bike brands from across the globe. This partnership expanded Raleigh's market while still prioritizing its original British audience.
Raleigh's bicycles are now sourced from various countries, including Vietnam, with final assembly taking place in Germany. Although Raleigh no longer has factories in the UK for assembling bikes, the company's headquarters remain in Eastwood, Nottinghamshire, UK. These innovative changes in manufacturing have enabled Raleigh to maintain its reputation for providing exceptional bicycles to customers around the world.
Are Schwinn Bikes Better Than Raleigh?
Both Schwinn and Raleigh are reputable bike brands that have been in business for a long time. While neither brand is necessarily better than the other, it ultimately comes down to personal preferences. If functionality is a top priority, Raleigh bikes may be a better fit. However, if budget is a concern, Schwinn may offer more affordable options. Both companies offer a wide range of bike types, from road to mountain bikes, so you won't be limited to just one type of bike.
Raleigh is the preferred brand if you are looking for a sturdy and efficient bike frame. Their framework is designed to provide a smooth pedaling experience, making it the ideal choice for cycling long distances or for sport. On the other hand, Schwinn frames are more compact and do not offer enough space for efficient uphill pedaling. Additionally, they are heavier which can lead to quicker fatigue. Therefore, if you want a bike that is suitable for long-distance cycling or sports, Raleigh is the better option.
Schwinn and Raleigh are both reliable bike manufacturers, but Raleigh bikes offer a more comfortable ride than Schwinn's bikes. While Schwinn's bikes have an ergonomic design to reduce stress on the upper body, the positions of the saddle and handlebars on Raleigh bikes are better suited to ensure a comfortable ride throughout the journey rather than simply relieving some discomfort. We can't stand saddles that hurt our bum bum. Overall, Raleigh's design choices are more efficient and effective compared to Schwinn's.
5 Reasons To Buy Raleigh Bikes
1 ) Quality
Raleigh bikes are known for their exceptional quality, which is their biggest selling point. Regardless of the terrain or weather conditions, you can trust that your Raleigh bike will last a long time and remain durable.
The bike's paintwork stays in excellent condition, ensuring that it always looks its best. You can ride your bike for as long as you want without worrying about causing any damage.
2 ) Variety
Raleigh is a brand that caters to the needs of all types of cyclists, whether they are beginners or professionals, commute cyclists, or mountain bikers. They offer a wide range of bikes for both adults and children, making them an ideal choice for families looking to teach their kids how to cycle or go on cycling adventures together.
The brand's products are all high-quality and designed for various types of cycling routes, and this is because they were created by cycling enthusiasts who understand the needs of cyclists.
3 ) Value For Money
Raleigh is a brand that offers great value for money with their wide variety of high-quality bikes. The cost of a bike depends on its type and complexity. For instance, a mountain bike with more gears and tires with more grip would be more expensive than a road bike.
Regardless, Raleigh's bikes are designed to make your rides smooth and effortless on different surfaces and routes. They come equipped with all the necessary components without being too pricey.
4 ) Experience
Raleigh is a highly experienced brand that has been dedicated to helping cyclists for over a century. Their long-standing reputation for quality and value makes them a reliable choice for anyone looking to purchase a bike.
Investing in a Raleigh bike is a wise decision that will provide long-term benefits, regardless of your cycling expertise.
5 ) Durability
If you're looking for a long-term investment, it's important to consider the design and materials of a bike. A well-designed bike made of strong and resistant materials will last longer and require less maintenance. Raleigh bikes are a good option as they have lightweight frames that make pedaling and navigating easier, minimizing the risk of accidents that could cause scratches or dents.
Additionally, Raleigh bikes are built to endure all weather conditions, which means the exterior will remain in a pristine condition.
Top 3 Raleigh Bikes Reviews
1. Raleigh Alysa Women's Urban Fitness Bike
The Alysa Women's Urban Fitness Bike is a great choice for exercising on the road. It comes in three sizes: small, medium and large.
The bike's lightweight aluminum frame is perfect for navigating through both paved and gravel roads in the city. Its lightness makes it easy to transport and store. With a comfortable saddle and handlebars, you can enjoy cycling for miles without any discomfort. You can trust this bike to handle any road route with ease, and it's a great option for building up your stamina.
The Alysa bike boasts wide tires and solid rims that provide excellent grip on slippery and wet surfaces. With its 27-speed Shimano gears, riders can easily adjust speed based on the terrain they are traversing, ensuring a safe and enjoyable ride.
Additionally, the bike's brakes make stopping a breeze, further enhancing its safety features. The Tektro Auriga hydraulic disc brakes equipped on this bike provide efficient and controlled stopping power, even at high speeds. Safety is an utmost priority with every maneuver on this bike.
Raleigh Alysa Women's Urban Fitness Bike: Check Its Price on Amazon!
2. Raleigh Bikes Cadent Hybrid City Commuter
The Cadent Hybrid City Commuter bike is a reliable and well-built option for those seeking a sturdy cycling experience in urban areas. With its lightweight aluminum frame, navigating city roads and surfaces is a breeze. Additionally, the 35c tires contribute to a smooth ride, while the flat handlebars provide ample support for your body to prevent discomfort.
Four different sizes are available for the Cadent Hybrid City Commuter: small, medium, large, and x-large. Each size corresponds to a specific height range, with small being for those between 5'4" to 5'7", medium for those between 5'7" to 5'10", large for those between 5'10" to 6'1", and x-large for those between 6'1" to 6'4". Choosing the right size according to your height will ensure that you are adequately supported and comfortable during your rides, no matter how frequently you take them.
During a ride, you can effortlessly change gears with this model's 24-speed drivetrain. Additionally, the mechanical disc brakes can endure all types of weather. They complement the tires and smoothly shift gears, allowing you to maintain complete control of the bike.
The Cadent Hybrid City Commuter bike is practical and protected, thanks to the conveniently adding two bottle cage mounts and mudguard mounts. No matter how frequently you use it, this bike will remain in excellent condition.
Raleigh Bikes Cadent Hybrid City Commuter: Check Price on Amazon!
3. Raleigh Bikes Tamland 2 All Road Bicycle
This bike is aptly named "all roads" as it effortlessly performs on any surface. The bike's lightweight frame and thick tires help maintain balance while providing excellent grip. Although it has only 11 speeds, it does not compromise its effectiveness on the road.
The Tamland 2 bike is a great choice for cyclists of all skill levels. Its versatility allows it to be adapted to the rider's level of skill, making it perfect for both beginners and seasoned cyclists. With the Tamland 2, you can build up speed and test your stamina, all while feeling confident that the mechanical disc brakes will keep you in control.
The bike comes with a carbon fork that protects the exterior of the bike from damage caused by uneven road surfaces. This feature ensures that you can ride the bike comfortably without worrying about any vibrations from rough terrain that could potentially throw you off the saddle.
The Tamland 2 bike is a sturdy alternative to many of the bikes available nowadays. Its Reynolds 631 Chromoly frame adds to its durability compared to the commonly used aluminum frames. Additionally, six different sizes are available to ensure that everyone can find their perfect fit.
Have you heard of the Raleigh Bike brand?