Giant vs Schwinn bikes: which one is best for you? It is a common question for all of us. In this review guide, we will make a complete comparison between giant and Schwinn bikes. At the end of the guide, you will surely know which Bike best fits your lifestyle.
If you choose to run a bicycle every day, the Giant brand bike is ideal for you. Otherwise, you can choose Schwinn Bikes that are built to suit the needs of beginners and recreational cyclists alike.
Every person has different needs and reasons for riding a bicycle. Most people are health conscious, and for the maintenance of good health, they do daily cycling.
Talking about the cities, people love to commute within the city or to their office on bicycles as it will help them stay fit and there might be fewer chances to get stuck in traffic jams while riding a bicycle.
That is why they invest in the best bicycles. But choosing the best bicycle is quite difficult these days because so many options are available in the market and people get confused about which one to choose.
Giant bikes and Schwinn bikes are some of the best bikes available in the market, but as has been mentioned earlier, people might get confused about which one to choose.
In this article, we are trying to cover the complete guide on Giant vs Schwinn bikes.
Difference Between Giant And Schwinn Bikes
Price Comparison
Giant offers bicycles in categories of BMX, hybrid, Lifestyle, fitness, and women's bike. Giant bikes are available in bike shops in the price range from $300 – $600 for comfort bikes, $400 – $1000 for fitness bikes, $500 – $7000 for road bikes, and $250 – $600 for mountain bikes.
The TCR model (giant signature bike) comes in five flavors, beginning with TCR at $1300 and goes up to $9600. The parallel set of road bikes specifically for women range between $1350 – $6900.
The best women's bike comes in the price range of $6200 – $7000. On the other hand mountain bikes but for kids and teens are available for under $375.
On the other hand, Schwinn offers broad lines of bikes including comfort, BMX, children's, cruisers, mountain and road bikes all targeting one niche; recreational and beginner cyclist.
These bikes are available at mass-market retailers and sporting goods stores in the price range from $250 – $1000 for comfort bikes, $390 – $600 for mountain bikes, and $570 – $4300 for road bikes.
Core Features
The giant bikes are taller and wider than Schwinn bikes. Giant bikes are more stable and can easily handle intense forces, but they require extra storage space and huge muscle power to carry around.
The tires of giant bikes are larger than the Schwinn bikes. These extra-large dimensions give us certain comfortable rides, and there will be fewer issues or possibility of injuries. But the slender tires make Schwinn bikes less reliable to track in the muddy trek.
Giant bikes have larger wheel sizes. This shows that you may slot a wide variety of tires into wheel slots. But you will not get some fair degree of choice in Schwinn bikes.
Giant bikes are heavier in weight than Schwinn bikes. Therefore, you will need extra muscle power for giant bikes and fewer efforts to carry Schwinn bikes.
Giant bikes have tough gears having more durability!
So, you can ride any treacherous and rough area on giant bikes. The comfort features of giant bikes are stronger than Schwinn bikes, and you might be able to enjoy long rides on giant bikes.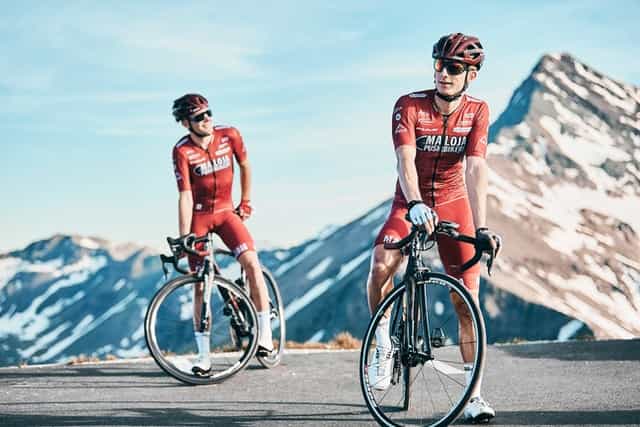 Target Customer
Nobody is perfect in this world, neither you nor me. Many of us do not ride a bike and try to learn. But deep inside, we have fear whether we can balance it or not.
Bikes from the Schwinn brand are best for the learners or, say, beginners who do not have any experience in bike riding. At their initial phase of learning professional cycling, those who admire being professional can simply choose Schwinn bikes.
Schwinn bikes are lighter in weight than giant bikes; therefore, Schwinn bikes might target beginners. Schwinn bikes can be your best possible bet if you are barely visiting a field of bike riding.
Those who are bike enthusiasts and professional bike riders can easily handle giant bikes. They are specially designed for advanced or professional riders.
Experience of some years riding a Schwinn bike is a must before attempting to ride on giant bikes because giant bikes are complicated to handle.
Brand Reputation
Giant bicycle is a well-named bike brand that competes against trek bicycles. It also holds greater brand recognition in the segment of budget-friendly bikes.
Giant bikes consistently get high ratings in their hybrid bike and mountain categories. They are stated as the world's best bike brand on this article from the luxatic website.
On the other hand, Schwinn bicycle is a well-known bicycle component brand that competes against brands like Chain reaction cycles, Canadian tires, etc.
Schwinn bikes have been reputed as being the few bike brands that still maintain their high-quality standards. These bikes fit well in the category of high-quality, affordable bikes for both adults and kids.
Going with Schwinn as a brand for $500 is better than other cheap bikes in the category. At least, these bikes will not show any performance issues in the first year.
Within $400 to $500, we can easily get a decent bike with longer shelf life, excellent built quality, comfortable riding position, and excellent customer service.
Component, Design And Material
Most of Schwinn bikes' components are easily replaceable and made up of carbon fibers that provide strength to the bike. These carbon fibers help make bikes lightweight and durable.
Both Giant and Schwinn bikes are prepared using sturdy but light stainless steel and aluminum materials. But compared to Schwinn bikes, Giant hybrid bikes are made with tougher frames.
This makes them more reliable and stronger. In the same context, Giant bikes are less prone to damage. Hence these bikes do not require repetitive expense once you buy them.
On the other hand, Schwinn bikes can accommodate numerous accessories, but giant bikes do not accommodate the same because of few slots.
Both Giant, as well as Schwinn bikes, are designed very efficiently by their high-end designers.
But the Schwinn bikes are designed by mainly focusing on the trend among the people and pleasant to the eyes as a fashion icon. Giant bikes have a bladed fork design and a seat air resistance.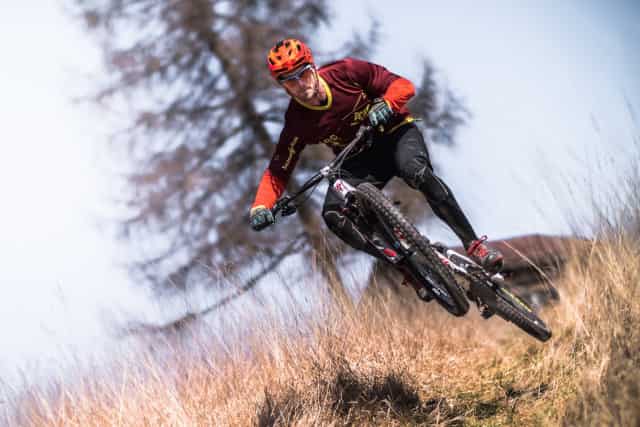 Rear Suspension and Brakes:
Both the Schwinn and Giant bikes have some great rear suspension that can easily absorb basic shocks. But with giant bikes you get what you pay for; better suspension for a premium!
However, Schwinn bikes provide dual suspension shocks from start. It can absorb all kinds of bumps providing a smooth and comfortable riding experience even on a low budget.
On the other hand, Giant bikes at the lowest price do not give the same smooth ride as it ensures with its expensive bikes with superior parts, build and overall feel.
Similarly, Schwinn bikes have strong and more durable brakes implied on all bike types. This is because they feel beginners may try even a road bike on trails thus needing stronger brakes.
But giant bikes have brakes specific to bike needs; for example, a road or cruiser bike will have a less powerful braking system than a downhill mountain bike.
As far as Giant bikes are concerned, Tektro TK-R313 brakes are used for non-mountain bike types. These brakes cannot easily handle difficult terrains but are okay for roads and paved tracks.
In other words, Schwinn bikes have strong regular brakes or more responsive ones installed on all bike types.
But it's the mountain bikes where Giant Bikes show its true braking potential; outperforming others! With Shimano hydraulic and BR-MT200 series brakes, you will feel in great control on trails.
Range
Giant bikes are available in various ranges, like the Giant Contend Road bike, whose geometry is designed to feel fast and fun but with sufficient stack and equipped with Shimano hydraulic disc brakes.
Another range is the Giant Defy road bike that uses disc brakes and wide-volume tires.
Schwinn bikes are available in different segments such as road, mountain, cruiser, hybrid, electric etc.
Each of the segments has a wide range of models with unique designs and features as per the customer's requirement. At Schwinn, your favorite bike models are also available in different colors as you can choose the one that suits your style best.
Best Schwinn Bikes to Look For:
1. Schwinn Wayfarer Retro Style Men's Bike ( Check Price On Amazon )
2. Schwinn S2367B Mist Girls Polo Bike – Kids ( Check Price On Amazon )
3. Schwinn Bonafide Men's Mountain Bike ( Check Price On Amazon )
4. Schwinn Roadster Kids Tricycle, Classic ( Check Price On Amazon )
5. The Schwinn Discover Step-Through Hybrid Bike ( Check Price On Amazon )
Here're Some Cool Bikes From Giant:
1. TCR Advanced SL
2. TCR Advanced Pro
About the Brand: Giant vs Schwinn Bikes
Giant is the leading brand of cycling gear and high-quality bicycles all over the world. Giant introduces stronger, lighter aluminum frames to assemble their bikes.
Giant is the first to introduce carbon fiber bikes all over the world. Giant has been the main catalyst to bring out the changes in cycles of the new world.
They defined the feel and look of the modern road racing bikes with Compact Road Technology (CRT) and revolutionized off-road performance bikes.
Schwinn is the stand-alone brand in the market of bicycles that has faced many ups and downs throughout its life since 1895. Schwinn Smooth Ride Technology (SRT) offers more forgiving rides to fitness riders with an added comfort element. This motivates the riders to spend more time with their bicycles.
History of Giant Bikes
The manufacturing of giants began in 1972 as a low-end manufacturer and exporter of bicycles. In 1981, when the largest US bike maker, Schwinn, hired it to produce bicycles, Giant got its first large break.
By 1984, Giant started producing 700,000 bicycles a year for Schwinn. In 1985, Schwinn and Giant ended their partnership, but Schwinn continued outsourcing Giant.
This break acted as a catalyst for Giant and created its brand. In 1987, Giant started selling its brand of bicycles in Europe and then in the US.
Back in the 1970s, Giant reversed the trend of outsourcing markets and built a factory in Netherland.
In 1996, Giant produced 2.02 million bicycles, out of which 1.5 million were produced in Taiwan and 550,000 in China, and 300,000 in the Netherlands.
Giant is having designers in the US, Europe, and Asia and gathers all the designers together at its factory in Taiwan twice a year to enlighten the frame and increase strength.
History of Schwinn Bikes
Schwinn was founded in 1885 by Chicago investor Adolf Arnold and German immigrant Ignaz Schwinn. At that time, the company was known with Arnold and Schwinn's names, but later on, in 1908, Arnold sold his portion back to the Schwinn family.
Schwinn started selling quality bikes in retail locations, which profited Schwinn sales by 75% in 1917. Before World War II, the son of Ignaz invented air-filled balloon tires for bikes.
By 1950, Schwinn started selling 25% of bicycles in the US. In 1960, Schwinn introduced gear shifting derailleur, which eases the navigation of bicycles in hills.
In 1992 Schwinn got bankrupt. Zell/Chilmark bought the company for $43 million and started making expensive elite bikes. In 1996, Schwinn again became the number two bicycle maker in the US.
Additionally, Schwinn launched a very successful line of spinning machines for stationary bicycles.
In 1998, Schwinn bought GT bicycles for $170 million. In 2001, Schwinn/GT again filed for bankruptcy and sold the company for $86 million to bicycle importer Pacific Cycle.
Later, they sold a cost-friendly range of Schwinn bicycles to large retail outfits like Walmart. Then, in 2014, conglomerate Dorel Industries acquired Pacific Cycle.
My Experience Riding Schwinn and Giant Bikes
Before making any perception about both the bikes in my mind and your mind, I thought to first have a ride on both Schwinn and Giant bikes. Both the bikes were of superb quality.
I tried the Schwinn exercise bike. Getting on and riding the Schwinn bike was very easy. I like the feel of the bike, and the seat felt good too. What I loved most about this bike because the screen tells me how many calories I have burned and how much more do I need to burn to get my ideal weight.
I found my giant mountain bike to be professionals and sturdy on trails. It felt so easy to ride on corners and tight maneuvers and was in control at all times.
I felt that there is no better bike brand in this world than Giant bikes. Although the bike was a bit heavy, the bike has been made keeping in mind all the requirements of professional riders.
The better grip with broader tires of a giant bike reduces the chances of slipping off at any surface.
So, Which One Should You Buy?
Both the bikes are made of the best quality and are a well-reputed brand in the market. It is not easy to choose one of them as both the bikes have top-notch features. Picking any of the bikes in the market completely depends on your requirement and the budget.
Those who are beginners and want to learn bike riding should go with or buy Schwinn bikes.
These bikes are specially designed keeping in mind the requirements of beginners. Their lightweight design makes it easy for beginners to handle. While being affordable it feels easy on your wallet.
On the other hand, Giant bikes are made especially for professional riders looking for quality over price. So those who are professionals in riding should buy giant bikes.
If you love off-road bike riding, say mountain riding, you should go for the giant bikes. These bikes are durable enough to withstand all the rough terrains.
Conclusion
Bicycles have been widely popular and environment-friendly ways to commute. They are very appealing even in today's time. So, you should choose the bike that suits all your requirements.
For starters, Schwinn bikes are the best and top brands to ever exist at affordable prices. Giant bikes are best made especially for professional bike riders with top-notch features.
Therefore, invest your money wisely, keeping in mind all Schwinn and Giant bikes' details mentioned above. Your compatibility with your bike is very important.
Also Read,
Are Giant Bikes Good Quality Brand? (Giant Bike Review!)
Are Schwinn Bikes Good? Bike Brand Review