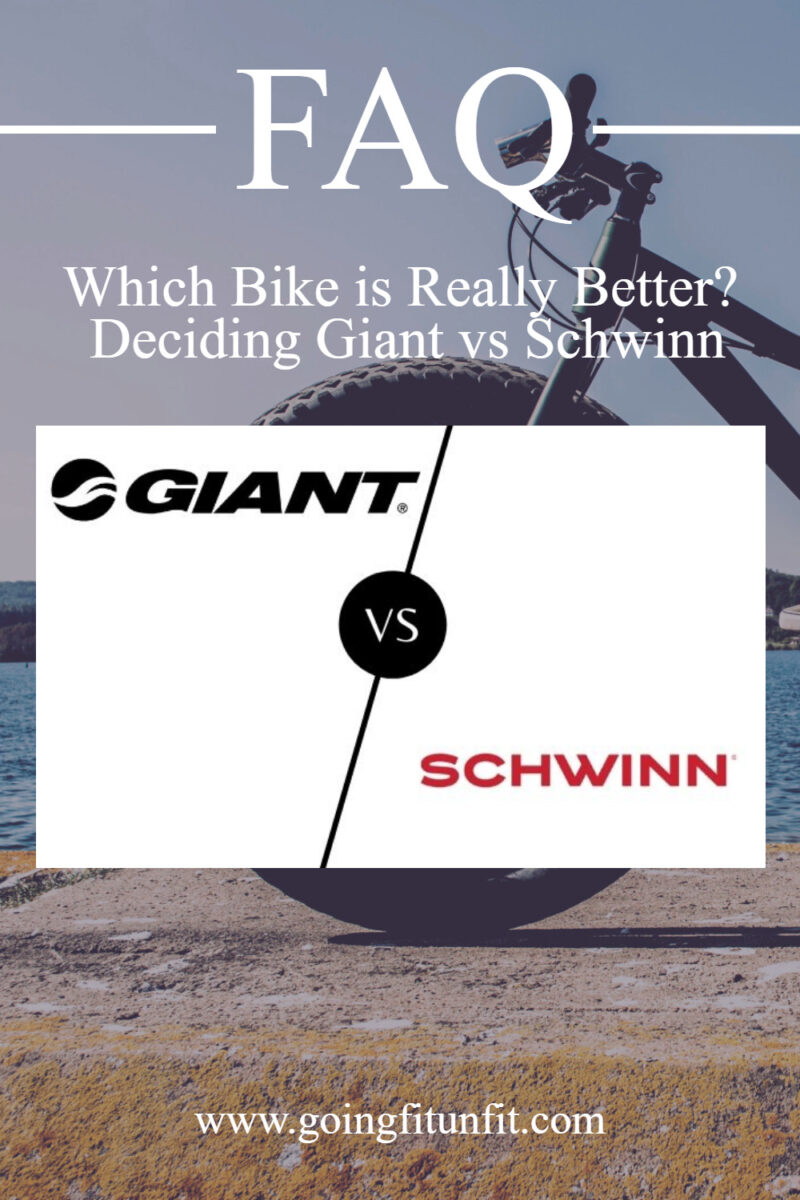 If you're trying to choose between a Giant and a Schwinn bike, you know it's a difficult decision. And how do you know which is actually the better option for your needs? For many riders, the decision isn't just about getting a good deal on a bike. It's about finding the model that will best meet the demands of your trip.
It's no secret that Schwinn and Giant are two of the most popular brands in the biking world, and they both have a lot to offer. In this article, we'll analyze the differences between the two bikes and provide you with the information you need to make the right decision for you. We'll compare features such as cost, ride, reputation, materials, and more so you can figure out which bike is really the better option.
Difference Between Giant And Schwinn Bikes
Price Comparison
If you're in the market for a bike, Giant has a bunch of different categories to choose from. They've got BMX, hybrid, lifestyle, fitness, and women's bikes. You can find them at a bike shop and the prices vary depending on the type of bike you're looking for.
Comfort bikes go for $300 – $600, fitness bikes are around $400 – $1000, road bikes can range from $500 – $7000, and mountain bikes are typically priced between $250 – $600. If you're interested in Giant's signature TCR model, there are five options available, and they range from $1300 to $9600.
Women's road bikes are also available and they cost anywhere from $1350 – $6900, with the fanciest one going for $6200 – $7000. And, if you're looking for a bike for your kid or teen, there are mountain bikes designed just for them that are available for less than $375.
If you're new to biking or just looking for a leisurely ride, Schwinn has got you covered. They offer all kinds of bikes like comfort, BMX, children's, cruisers, mountain, and road bikes. You can find them at most stores that sell sports equipment. Prices vary, but you can expect to pay around $250 to $1000 for a comfort bike, $390 to $600 for a mountain bike, and $570 to $4300 for a road bike.
Top Schwinn Bicycles to Check Out:
Here are Some Cool Bikes From Giant:
1. TCR Advanced SL
2. TCR Advanced Pro
Core Bike Features
When comparing Giant bicycles to Schwinn bicycles, there are several differences to consider. Giant bikes are larger and heavier, requiring more storage space and muscle power to transport but also providing greater stability and the ability to handle intense forces. They have larger tires, which offer a more comfortable ride and fewer issues with injuries but they may not be as reliable on muddy terrain.
The larger wheel sizes of Giant bikes also allow for a wider variety of tire options compared to Schwinn bikes. Additionally, the rugged gears of Giant bikes offer more durability and allow for riding in rough terrain. The comfort features of Giant bikes are also more substantial, making them a good choice for long rides.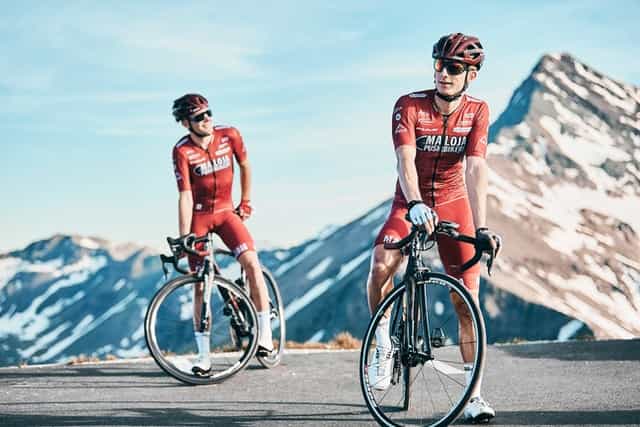 Target Cycling Customer
Schwinn bikes are a great choice for beginners who are just starting to learn how to ride. They are lighter in weight than Giant bikes and are ideal for those who do not have much experience with cycling.
However, if you are an experienced rider looking for a more challenging ride, Giant bikes may be a better option. They are designed for advanced riders and are more complicated to handle. It is recommended that you have a few years of experience riding a Schwinn bike before attempting to ride a Giant bike.
Brand Reputation
Giant Bicycle is a popular bike brand that rivals Trek bicycles and is known for its affordable price point. The brand is highly regarded for its hybrid and mountain bikes, consistently receiving top ratings. According to an article on the Luxatic website, Giant Bicycle is considered the best bike brand in the world.
If you're in the market for a new bicycle, you've probably heard of Schwinn. This popular brand is well-known for their superior quality, which sets them apart from competitors like Canadian Tires and Chain Reaction Cycles.
What's great about Schwinn bikes is that they're affordable for both adults and kids, making them a fantastic choice for anyone on a budget. In the $400 to $500 price range, they offer high-quality options that won't break the bank.
Plus, you can feel confident that you're investing in a bike that's built to last and designed for ultimate comfort. And to top it off, Schwinn offers top-notch customer service that you can count on.
Components, Design, And Materials
Schwinn and Giant bikes are both made with durable materials such as stainless steel and aluminum. However, Giant bikes have more rigid frames, making them stronger and less prone to damage. Personally, I am always a fan of things that don't break easily.
Schwinn bikes, on the other hand, are designed to accommodate numerous accessories but have fewer slots than Giant bikes. Both brands are designed efficiently, but Schwinn bikes focus more on trend and aesthetics, while Giant bikes have a bladed fork design and seat air resistance.
Schwinn bikes also have easily replaceable components made with carbon fibers, which make them lightweight and durable. Overall, Giant bikes are a reliable and low-maintenance choice, while Schwinn bikes offer more customization options.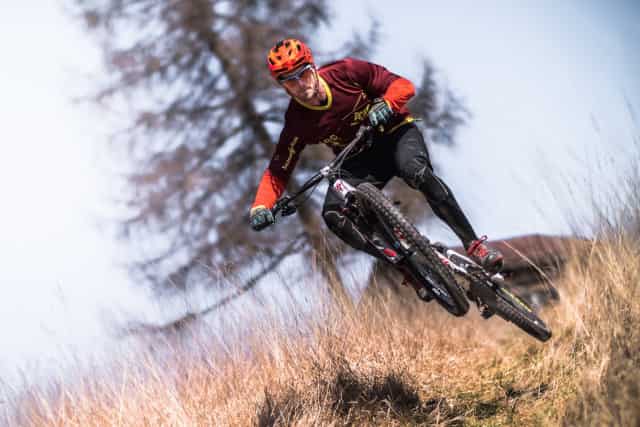 Rear Suspension and Brakes
Schwinn and Giant bikes both have good rear suspensions that can handle basic shocks. However, with Giant bikes, you typically get what you pay for, with better suspension being available at a premium price point.
Schwinn bikes, on the other hand, come with dual suspension shocks from the beginning, which can handle all sorts of bumps and provide a smooth and comfortable ride, even on a lower budget. Overall, while the least expensive Giant bikes may not offer the same level of smoothness as their more expensive counterparts, Schwinn bikes provide a reliable and comfortable ride at a more affordable price point.
Schwinn bikes come with strong and durable brakes, which are suitable for all bike types. This is because they understand that beginners may try riding a road bike on trails, which requires more robust brakes.
On the other hand, Giant bikes have brakes that are specific to the bike's needs. For instance, road or cruiser bikes have a less powerful braking system than a downhill mountain bike. Tektro TK-R313 brakes are used for non-mountain bike types, and they are suitable for roads and paved tracks.
However, if you are looking for great control over trails, Giant Bikes' mountain bikes have Shimano hydraulic and BR-MT200 series brakes, which outperform others.
About the Brands: Giant vs. Schwinn Bikes
Giant is a renowned brand that produces top-quality bicycles and cycling gear globally. They are known for their utilization of stronger and lighter aluminum frames in their bikes.
Giant was the first to introduce carbon fiber bikes worldwide and has been the primary catalyst for the evolution of cycles in the new world. Their Compact Road Technology (CRT) has defined the appearance and experience of modern road racing bikes, and they have also revolutionized off-road performance bikes.
Schwinn is a well-known bicycle brand that has had a tumultuous history since its establishment in 1895. One of its latest offerings, the Smooth Ride Technology (SRT), provides comfort to fitness riders, making their rides more enjoyable and encouraging them to spend more time cycling.
My Experience Riding Schwinn and Giant Bikes
After trying out both the Schwinn and Giant bikes, I found them to be of excellent quality. The Schwinn exercise bike was easy to get on and had a comfortable seat. I particularly enjoyed the calorie tracker on the screen.
The Giant mountain bike felt professional and sturdy when riding on trails. Despite being slightly heavy, it provided excellent control and maneuverability. The wider tires also gave a better grip, reducing the risk of slipping on any surface.
So, Which bike Should You Buy?
It can be challenging to choose between two high-quality and reputable bikes in the market. Ultimately, the decision will depend on your particular needs and budget. Both bikes offer excellent features, and it's up to you to determine which one is the best fit for you.
Schwinn bikes are a great choice for beginners who want to learn how to ride. They are designed to meet the needs of beginners and are lightweight, making them easy to handle. Additionally, they are affordable and won't put a strain on your wallet.
Giant bikes are designed for professional riders who prioritize quality over price. They are particularly suitable for off-road riding, such as mountain biking, as they are built to withstand rugged terrain and are highly durable.
Final Thoughts
When deciding whether to go with a Giant or Schwinn bike, it's worth considering the cost, style, reputation, and comfort. Cost and style probably take precedence when it comes to making the decision, but rideability can be an important factor for serious bikers.
It's worth doing your due diligence when researching each option and testing the bike when possible. Ultimately, the choice is yours and yours alone.
Have you ever owned a Giant or Schwinn bike?