So, you have the offroad bug. Maybe you've never tried mountain biking, but those janky trails are calling your name. Or, perhaps you've ridden them and need a better, or just different, mountain bike now.
So, which bikes are the best? Which brands should you even bother checking out?
The list below answers these questions for you. These 15 brands each have something different to offer, whether it is a unique frame geometry, suspension system, or simply a different price point.
Instead of risking a bad buy from some unknown manufacturer, you can buy from any one of these companies and at least know you'll get a quality product for your dollars.
That being the case, it can help to know a bit more about each brand's story, and what innovations they have that makes them different from their competitors.
I'll name a few models, the most popular MTBs from each shop, to save you a little more time.
What Are The Best Mountain Bike Brands?
Santa Cruz
When Santa Cruz entered the cycling scene in 1994, they bucked convention from the start. Founded by skateboarding icon Rob Roskopp, the company is defined by his fearless pursuit of excellence.
Their first bikes, the Tazmon and Heckler, were single pivot full-suspension MTBs that immediately stood out from the hardtail crowd of the time, and Santa Cruz has continued to take the road less traveled.
It's a choice that has paid off for them. Now, their name is synonymous with their unique designs, like the innovative VPP (virtual pivot point) and Superlight suspension systems, or their Reserve brand of carbon wheels.
The Heckler has evolved into a high performance mountain e-bike, while the Tallboy carries on their competition winning XC tradition. Whatever model you choose, Santa Cruz stands by their craftsmanship with lifetime warranties on their frames and wheels.
Website: https://www.santacruzbicycles.com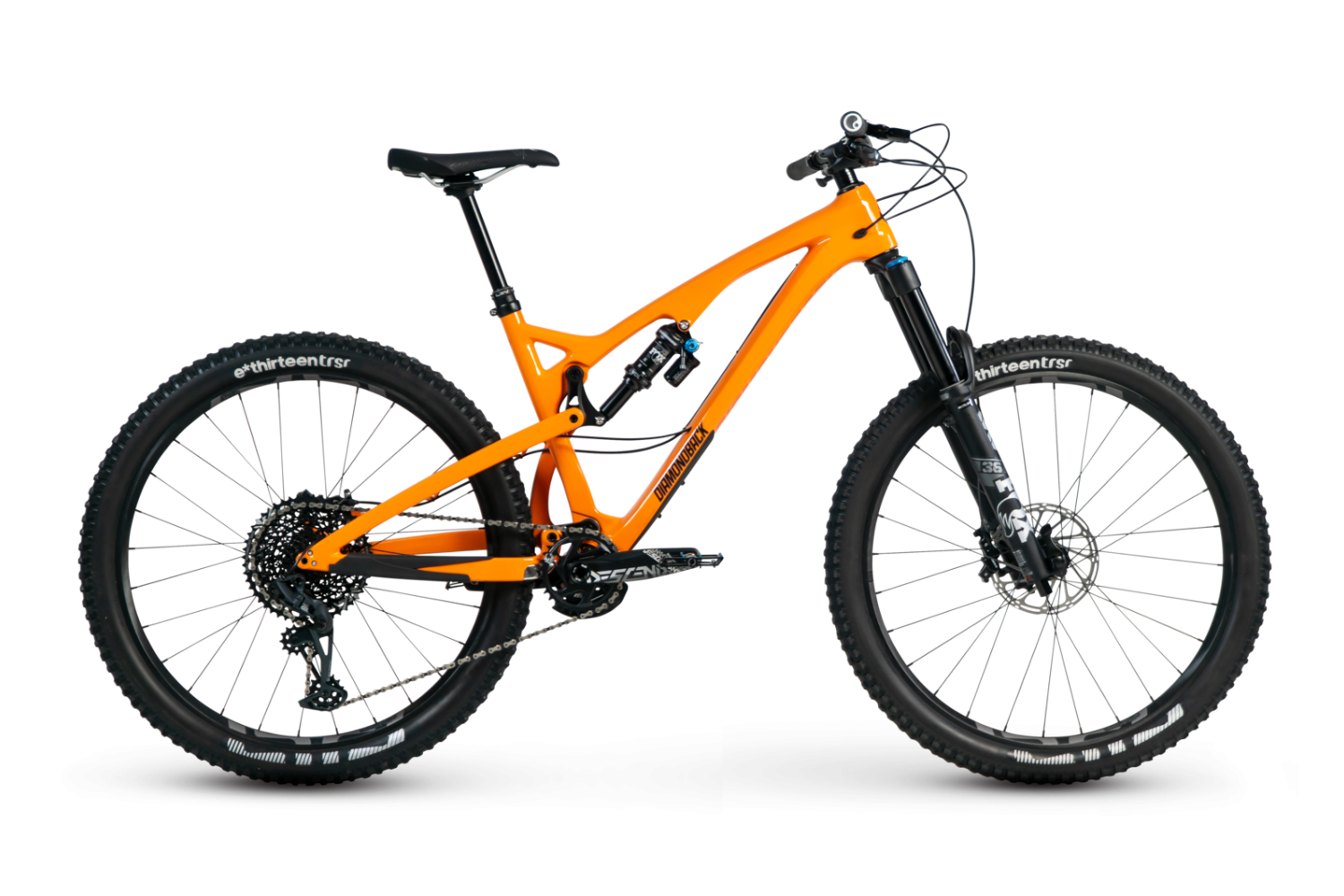 Diamondback
Diamondback has always been an offroad focused brand. The company, originally called Centurion, got its start in 1977 producing BMX bikes. With a finger on the pulse of the cycling world, they were quick to acknowledge the growing popularity of MTBs.
This led them to produce the Diamondback Ridge Runner in 1982, making it one of the earliest production mountain bike.
Since then, they have pursued a design philosophy focused on balancing quality and affordability, while also supporting the mountain bike community directly.
They've sponsored their own DBR (Diamond Back Racing) team since the 90's, and have had their share of winning bikes in competition.
These days, their range of MTBs includes the Sortie, Mission, and Scapegoat full suspension models, which showcase Diamondback's unique Knuckle Box suspension.
They are considered to be among the best mid-range MTBs available.
Website: https://www.diamondback.com
Trek Bicycle
When Bevil Hogg and Richard Burke decided to get in on the bike boom of the 1970s, there was no way they could have anticipated the juggernaut that their company, Trek Bikes, would become.
Based out of Waterloo, Wisconsin, Trek is the world's biggest bike maker that offers its products exclusively through specialty shops. If you've been to a bike shop anywhere, it's almost guaranteed you've seen this brand.
Their history with mountain bike starts in 1983, with the introduction of the 850. Trek upped the comfort with wider seats than was the norm, and offered more gears as well, helping to shape the MTB in its infancy.
Today, they are considered to be a top tier bicycle brand, valued at over a billion dollars.
The Trek name has become synonymous with quality and innovation. Watch any professional cycling competitions, and you are guaranteed to spot this brand's logo among the best performers.
Website: www.trekbikes.com | Related Post: Are Trek Bikes Any Good? Know it Before Buying!
Knolly Bikes
Not every standout mountain bike manufacturer got their start in the 70s. Some, like Knolly Bikes, entered the arena more recently, bringing a fresh new perspective.
The Canadian company was officially founded in 2006, but it's true genesis was ini 2004. Founder Noel Buckley decided to approach MTB design with an eye towards innovation.
Buckley leveraged his extensive engineering background to create fresh takes on the usual tech. Knolly is known for its proprietary Fourby4 suspension system, which aims to maintain tire contact and traction on even the jankiest trails, as well as its V-tach frames.
These innovations were developed to serve the hardcore mountain cyclists of southwest British Columbia, the heart of Canadian mountain biking.
Members of the Knolly "Knation" swear by popular models like the Fugitive and Chilcotin, both full suspension 29ers, and the Warden, with smaller 27.5 in wheels for more nimble handling.
Website: https://knollybikes.com/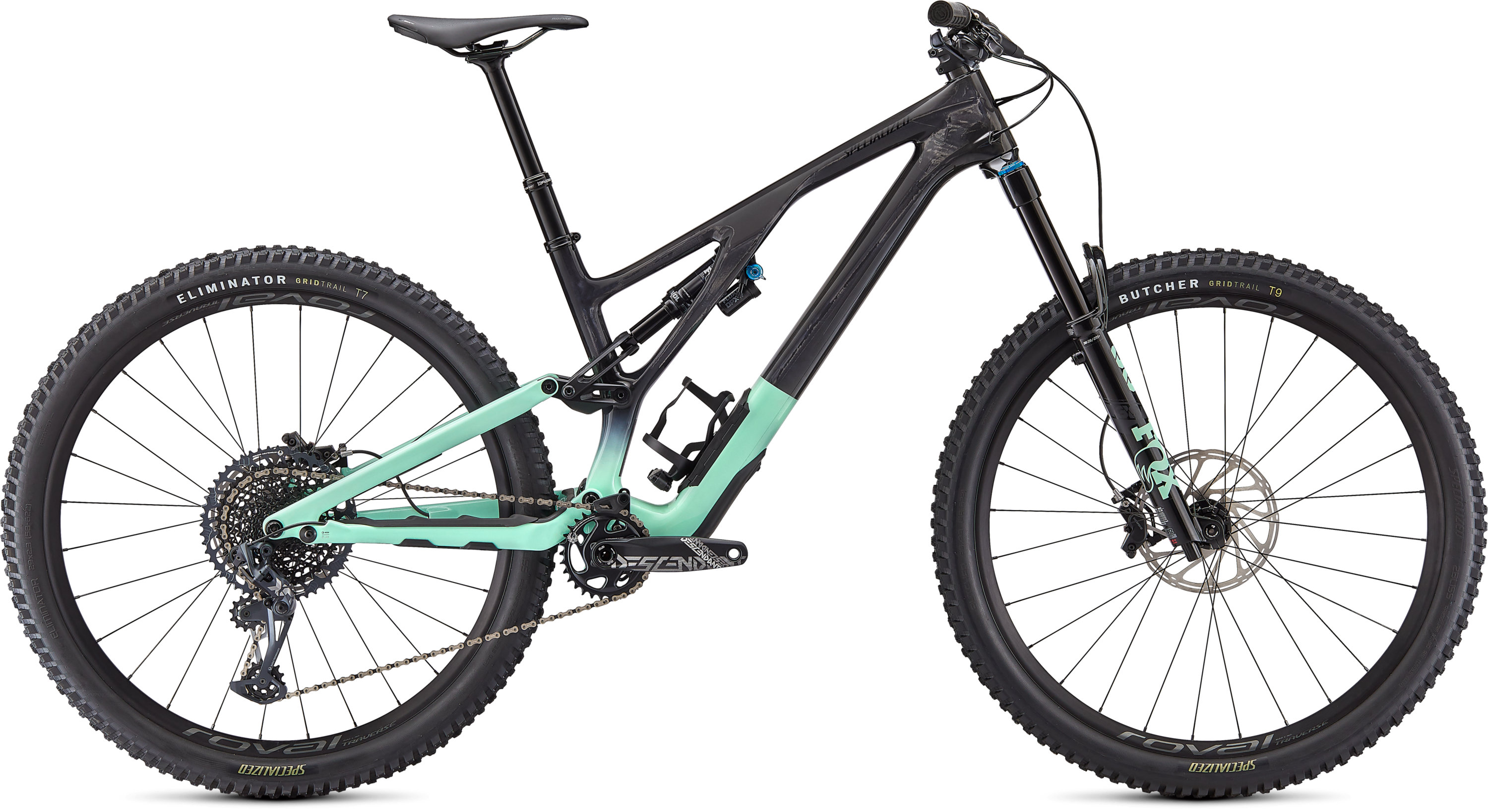 Specialized
Specialized Bicycle Components has become a household name among cyclists since their humble start in 1974.
Founder Mike Sinyard began with imported European parts, but by 1976 he was able to fabricate parts of equal or greater quality on his own. The California bike boom was in full swing, and Specialized quickly built a reputation for solid craftsmanship.
They were at the head of the pack when it came to the MTB revolution. Specialized made the first mass produced MTB, the iconic Stumpjumper, in 1981.
It served as a blueprint for many other manufacturers, and was a hardy model that has evolved with the craft.
Now, Specialized offers the full variety of bikes, including mountain bike at a variety of price points, from the normal rides to the premium S-Works branded professional bikes.
The Rockchopper model has even been customized for use by the London Cycle Response Unit — an endorsement that is hard to beat.
Website: www.specialized.com | Related Post: Are Specialized Bikes Any Good? Things To Know Before Buying!
Banshee Bikes
British Columbia has its own strong MTB culture, which has yielded a promising new generation of companies helmed by true enthusiasts. Banshee Bikes is one such company.
Run by a team of 4 multi disciplined cycling devotees, it has made a splash since it was founded in Vancouver, Canada 15 years ago.
The company's motto, "Born on the Shore," pays homage to the mountainous B.C. North Shore, while signaling that this is a brand for rough riding bikes. Banshee is all MTBs, with top tier models for Enduro, downhill, and trail riding.
Their material of choice is aluminum, and they use the stronger 7005 T6 alloy for their frames, giving their bikes an advantage in durability and performance over many competitors.
Their tubesets are formed via custom hydroforming, for exacting control over form. This applies to all their models, whether it's the Titan Enduro models, or other popular options like Rune and Spitfire.
Website: https://www.bansheebikes.com/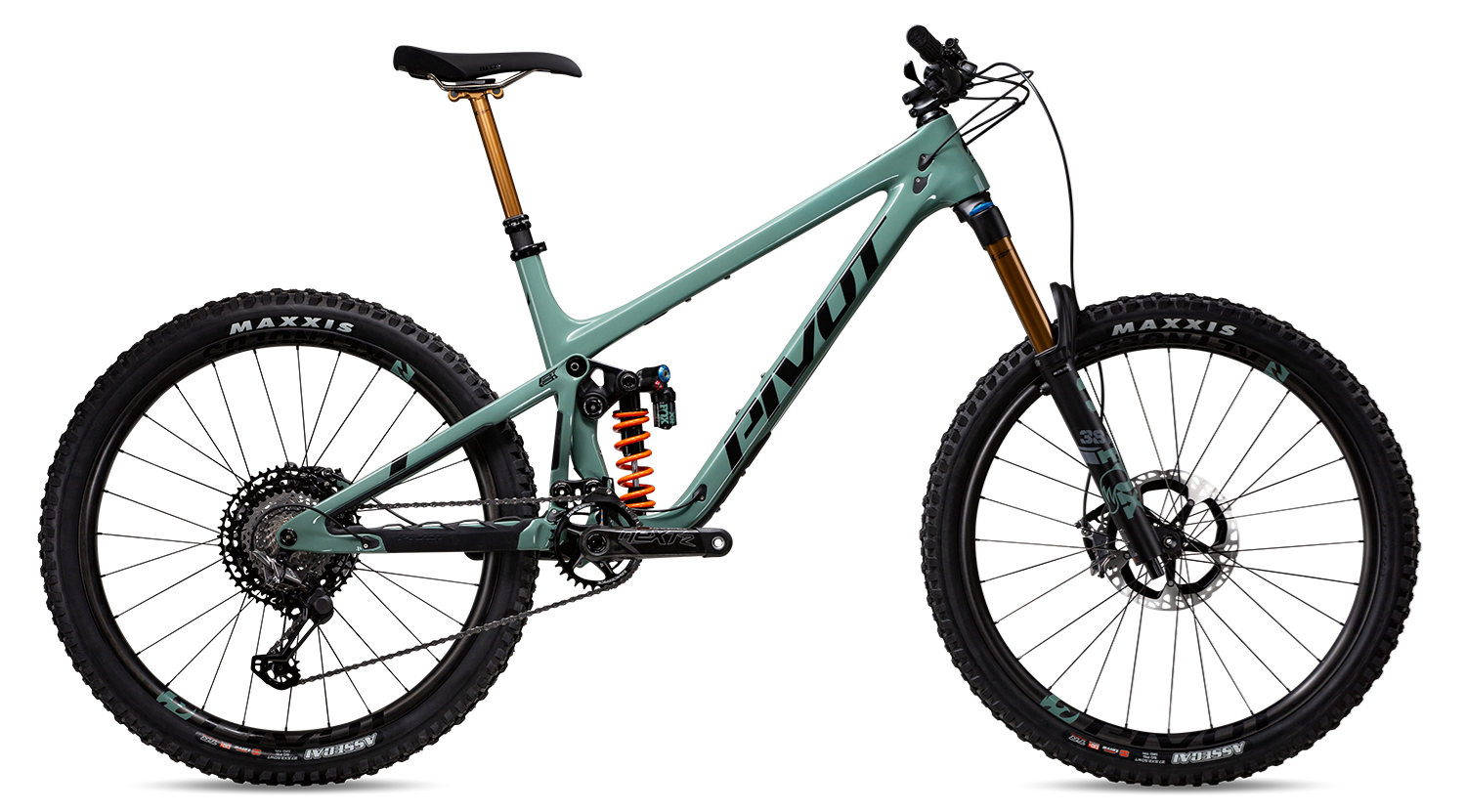 Pivot Cycles
In 2007, Chris Cocalis founded Pivot Cycles with the aim of pushing the advancement of bikes to new limits.
Pivot MTBs are made to achieve peak performance, and measure up to exacting standards, whether through their own innovations, or by adopting the new tech of others.
Each bike is outfitted with the most advanced components from industry leaders like Shimano and Fox. Carbon fiber frames dominate the model lineup, offering the lightest weights and solid durability.
Pivot is also only the third manufacturer licensed to use the DW-Link suspension system, which virtually eliminates instability due to pedal bob.
Insisting on such high levels of craftsmanship has paid off time and again for the company.
Their Firelord, Mach 5.5, and Switchblade models have all won awards from the cycling press, not to mention the fervent devotion of their customer base.
Website: https://www.pivotcycles.com/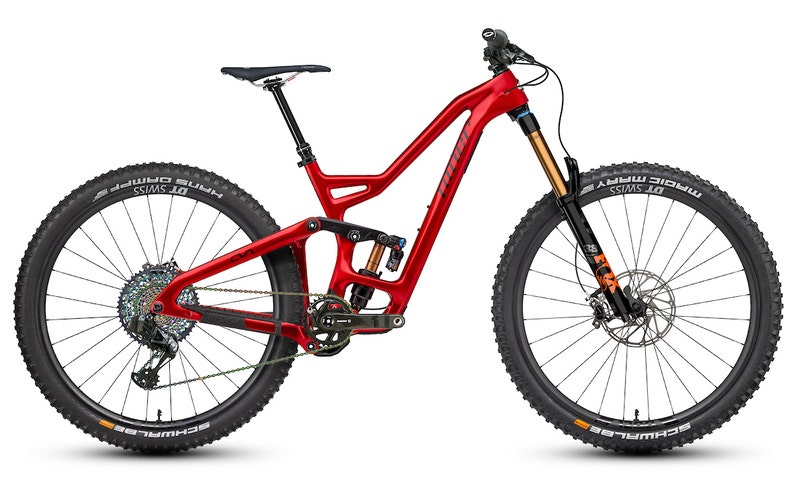 Niner Bikes
The name Niner Bikes provides a clue to the company's design of choice, namely MTBs with 29 in wheels, aka "29ers."
In 2005, the trend towards trail rippers with bigger wheels was growing, and Chris Sugai and Steve Domahidy decided to found a company with this design principle at its core.
Like most of the "young" bike builders, Niner has a more tech forward approach to their R&D. Further they are among the best brands engaged with their local mountain biking community for tests and feedback.
They create their bikes in SolidWorks, a computer assisted design and engineering program, and test them thoroughly using CATIA before they bring their virtual rides into reality.
That reality can be in high quality aluminum, steel, or carbon treated by Niner's own Carbon Compaction System.
With MTB model names evocative of the best riding experiences, like RIP, JET, and AIR, Niner proclaims its commitment to performance and fun in the saddle.
Website: www.ninerbikes.com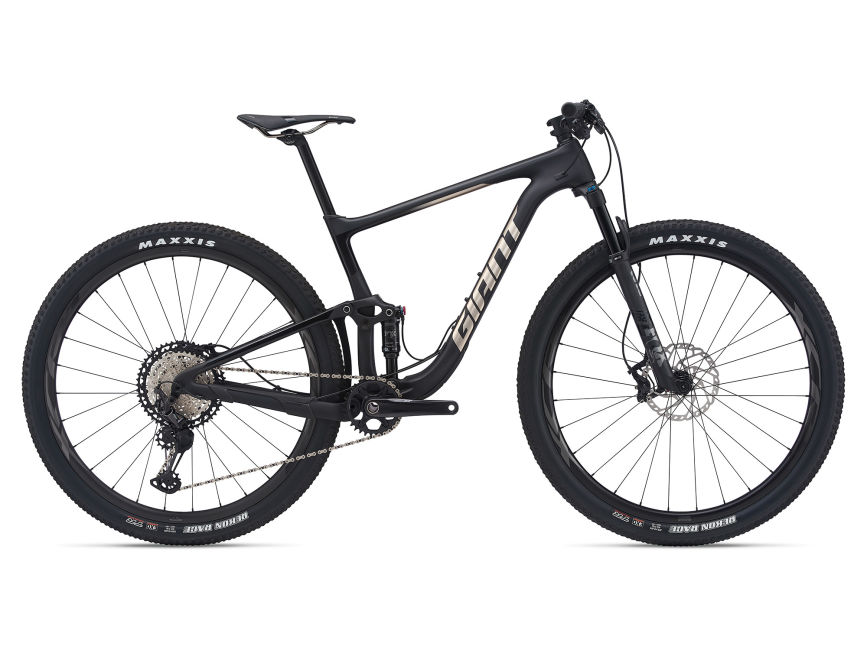 Giant bicycles
Only a cyclist brand new to the hobby could be unaware of Giant Manufacturing Co. Ltd, better known simply as Giant.
It's an apt name for the Taiwanese company founded in 1972 by one King Liu, as this brand has grown to be an outsized presence in the cycling world.
Giant is the largest bike manufacturer in the world, with yearly sales topping the billion dollar mark, and millions of bikes sold.
They do it by offering solid bikes at low prices, making them available at big box stores, and are often the goto brand for new youth and new riders.
Giant sells all types of bikes, but while MTBs aren't their focus, they offer excellent options for the casual rider, like the Anthem full suspension XC, the XTC hardtail and the Yukon fat tire bike.
Website: www.giant-bicycles.com | Related Post: Are Giant Bikes Good? What You Need To Know Before Buying!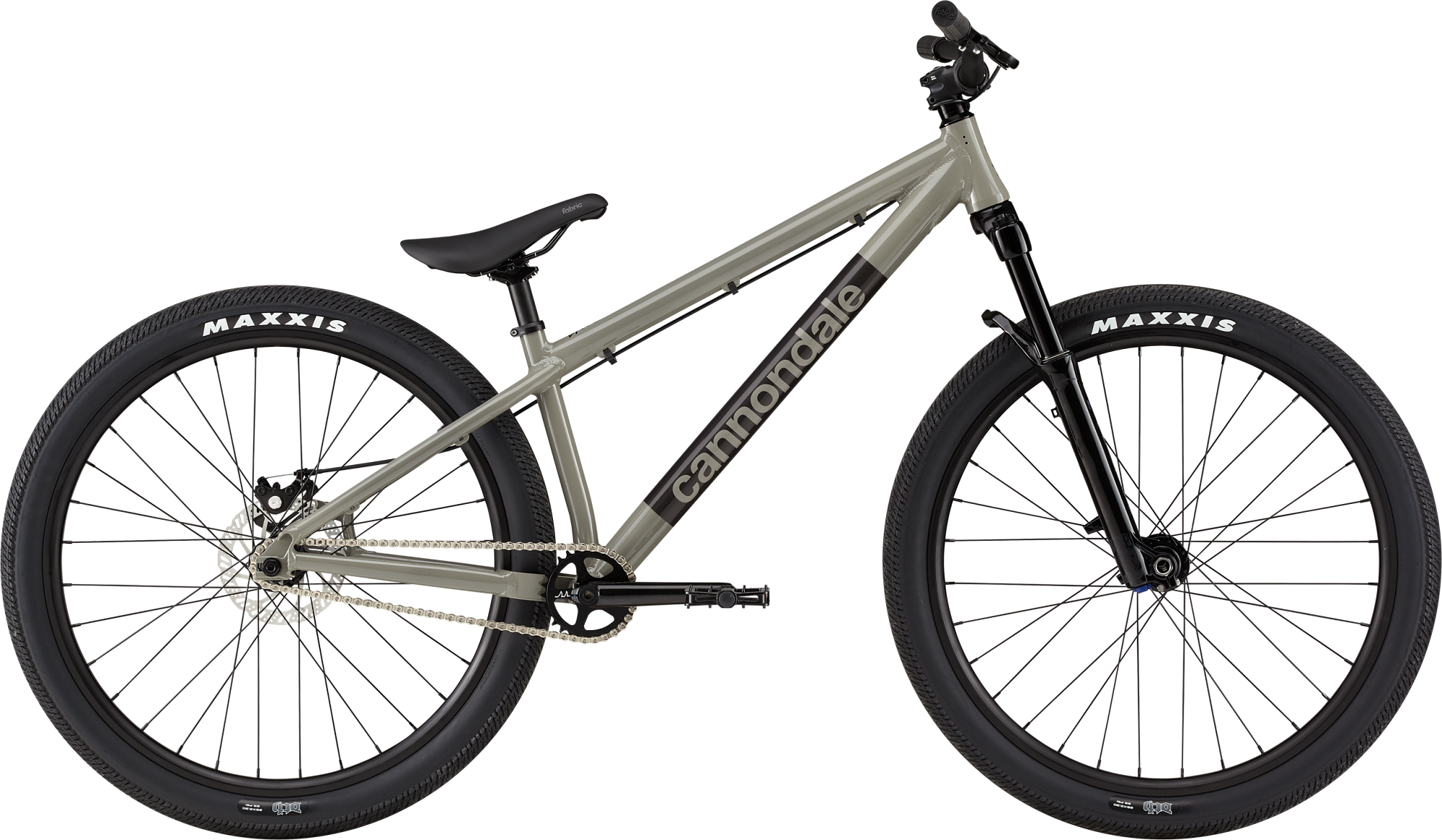 Cannondale
Cannondale is another product of the '70s bike boom that has stood the test of time through the industry's many ups and downs. The company was founded as a precast concrete housing manufacturer, yet ultimately became one of the top cycling brands in the world.
While all bike builders aim to innovate, Cannondale has changed the way bikes are built more than once.
They were the 1st to use external bearings on the bottom bracket, and they even created the standard BB design that many manufacturers use to this day.
Their MTB lineup ranges from the affordable low tier to the premium, offering something for all skill and finance levels. The Scalpel is their high end performer, and it shows off their unique features, like the Lefty Ocho suspension, and Hollowgram crankset.
Website: www.cannondale.com | Related Post: Are Cannondale Mountain Bike Any Good? Know it Before Buying!
Yeti Cycles
The yeti is a mythological creature that can only be found living in the mountains. It's fitting that the Yeti brand is so named, as they only make MTBs, so you're most likely to see them in mountains as well.
And, while most cycling CEOs are riders, Yeti's founder, John Parker, is actually in the Mountain Biking Hall of Fame.
The company's laser focus on building the best thing on two wheels to conquer rough terrain has garnered them an excellent reputation.
Their FRO (For Racing Only) model, with it's memorable turquoise colorway, is a competitive icon.
A proprietary ZeroLoss Technology suspension system, paired with Switch Technology, led to their bikes gaining the Super Bike moniker.
For racing, the SB150 and 115 are excellent choices from the most recent lineup. The SB130 and ARC hardtail are there for those who place a premium on fun.
Website: https://yeticycles.com/
Evil Bikes
This company's intimidating name isn't meant to scare you, just anything that stands in your way. No matter how janky and mean a trail might be, an Evil bike can ride roughshod over it.
Low slung and slack in geometry, they make even a gnarly path fun.
The youngest on the list, Evil Bikes was founded in 2009, spurning the bike shop and big box stores in favor of direct to consumer sales. Their first bike was aptly named the Revolt, a full suspension MTB that had an unfortunate tendency to suffer frame cracking. Talk about evil.
The company went through some tough times before finding solid footing with the Following in 2014, a 29er that made good on Evil's promise of quality and innovation.
Their current MTBs, like the Wreckoning and Offering, are tricked out with the smooth Delta suspension, and the Flip Chip that lets a rider change their bike geometry at will.
Website: https://www.evil-bikes.com/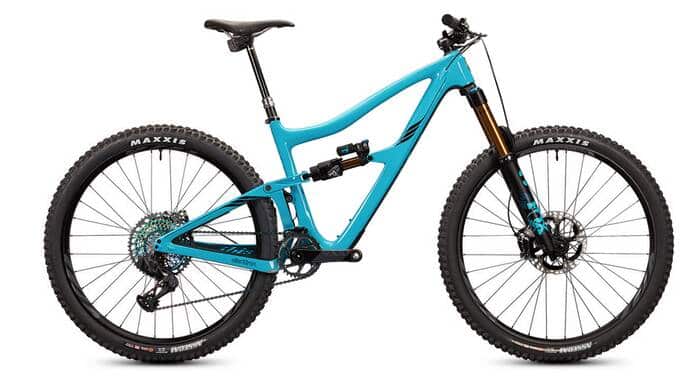 Ibis Cycles
Ibis Cycles began in 1981, just as mountain bike were coming into their own. The company built good bikes, but as a smaller boutique brand, they had trouble weathering the downturn in bike sales in the early 2000s.
They went bankrupt in 2000, but came back stronger in 2005.
Since the comeback, they have made a name for themselves with inventive tech given irreverent names. Their "Moron" tubing, a variation of butted tubing, is one such example, as is the "Hand Job" cable hanger.
The brand's personality is a big part of their appeal, but the funny names are attached to effective designs.
Ibis leans heavily toward carbon frames, with a few aluminum options. Their MTBs include the Mojo and the Ripley, and are equipped with Bow-ti full suspension that uses titanium tubes instead of pivots to great results on the trail.
Website: www.ibiscycles.com
Schwinn
Schwinn is a venerable brand, well over 100 years old. While other bike makers came in on the booms of the 70s or 80s, Schwinn was there for the rise of bikes in the U.S. back in 1898.
For a long time, they dominated the cycling market. That isn't the case today, but by no means is Schwinn out of the picture.
They were slow to fully appreciate the sea change that mountain bikes represented, and their first foray into the new design was a bust. The aptly named Klunker didn't compete well, but Schwinn learned the lesson.
They followed up with the King Sting, then the Sidewinder — a model name that is still in their lineup today.
The Sidewinder, Ranger and the 529 aluminum MTBs are solid options for casual to mid level riders, Schwinns target buyers.
Website: www.schwinnbikes.com | Related Post: Are Schwinn Bikes Good Quality? Is It Worth For The Money!
Norco Bikes
While the other Canadian bike companies on the list are fairly young, Norco got its start in 1964 as Northern Cycle Industries. This was the start of the MTB boom in British Columbia, and Norco was at ground zero.
Over the years they have developed their "Ride Aligned Design System." This encompasses a wide array of precision tuning done to a bike for each individual rider. A Norco mountain bike is practically bespoke.
You can count on them having the sort of geometry that lets you make quick descents, and keeps you in control going uphill.
They follow modern design principles, which means 29ers are what you can expect, along with a full lineup of e-bikes. The Range and Sight are both popular Norco bikes, and are available with electric motors in the VLT versions.
Final Words
The cycling industry has endured booms and busts, and many companies have fallen by the wayside. In particular, those who couldn't, or wouldn't, give mountain bike their due were ill-positioned to weather the storms.
The companies above all made it out to the other side, and are all benefiting from the current cycling renaissance.
Each has their own identity, which is a boon for riders looking to buy. You can find among these options one that best aligns with you, be it because of company culture, or a unique suspension solution.
What they all share is a reputation for dependable bikes that will serve you well on the trail.
Also Read,
Are Fat Tire Bikes Good For Beginners? | 5 Reasons to Buy One
Are Raleigh Bikes Considered Good Quality? 5 Reasons To Buy One
What To Wear Mountain Biking – Ride in Comfort From Head to Toe