It's definitely essential to consider the weight of any bike you're considering, as it can play a huge role in how well your ride works for you. On average, a lightweight bike will weigh anywhere from 25-40 lbs.
A single-speed cruiser tends to top out around 30 lbs, while an electric mountain bike maxes out around 45 lbs – so there's quite a spread to choose from!
Of course, depending upon the type of bicycle you're looking at, the weight may be significantly more or less than that range.
Lightweight road racing cycles land close to the 25 lbs mark, while heavyweight options can weigh upwards of 70 lbs – and if that all feels a bit intimidating, don't worry!
With a bit of research and some careful consideration, you'll be able to find the right balance between performance and price that feels good for you.
Weight List For Popular Lightweight Bike In Market
| | | | |
| --- | --- | --- | --- |
| Product Name | Bike Type | Weight | Price ($) |
| Tommaso Forza Fitness Bike | Hybrid | 25.6 lbs | 599 |
| Purefix Original Single Speed Bike | Hybrid | 31.0 lbs | 599 |
| Roadmaster 26 inch Mountain Bike | MTB | 27.5 lbs | 349 |
| Cannondale SuperSix EVO Hi-Mod Disc Dura-Ace Di2 | Road | 16.5 lbs | 11,500 |
| Giant TCR Advanced SL 0 Disc | Road | 14.9 lbs | 11,000 |
| Bianchi Specialissima | Road | 15.8 lbs | 11,626 |
| Mondraker Podium Carbon RR SL | Mountain | 17.1 lbs | 9,481 |
| Specialized S-Works Tarmac SL7 | Road | 15.1 lbs | 13,799 |
| SXL Expressway Aluminum | Hybrid | 28.4 lbs | 279 |
| Retrospec Harper Single-Speed Commuter Bike | Hybrid | 32.6 lbs | 250 |
| Golden Cycles Single Speed Fixed Gear Bike | Hybrid | 31.8 lbs | 289 |
| Focus Izalco Max 9.7 AXS | Road | 17.4 lbs | 6,836 |
| Scott Addict RC Ultimate | Road | 15.2 lbs | 14,261 |
| Orbea Orca OMX M10i LTD D | Road | 16.5 lbs | 8,999 |
| Santa Cruz Highball X01 Carbon CC 29 | MTB | 20.8 lbs | 5,399 |
| Canyon Ultimate CF SL Disc 8.0 | Road | 16.6 lbs | 4,497 |
| Scott Spark RC SL EVO AXS | MTB | 22.4 lbs | 13,999 |
| Specialized S-Works Epic | MTB | 21.3 lbs | 12,000 |
| Canyon Roadlite CF 9 LTD | Hybrid | 19.4 lbs | 3,649 |
| Goplus High Speed Road Bike | Road | 32 lbs | 399 |
| | Total Avg: | 21.6 lbs | 6490 |
#Note: prices are subject to change ( last updated on Mar 3, 2023 )
Why is Bike Weight So Important?
Bike weight is incredibly important to consider. It can heavily influence the cost, speed, acceleration, and handling that a bicycle offers.
Lighter frames are generally faster because they have less mass to accelerate and have more agile performance when turning at higher speeds.
A heavy bike can make every ride unnecessarily difficult and tiring because of the amount of extra effort needed to pedal and move the bike around.
On the other hand, a lightweight bike provides an easier ride and requires less energy to maintain speed while keeping up agility. Additionally, pedaling too much weight up a hill may lead to some serious muscle soreness and cause strain due to excess exertion, so a lighter bike will make all those rides much more enjoyable.
Heavier frames provide greater stability but require more effort to achieve the same speeds as lighter frames.
Additionally, the materials used in building a frame play an important role in determining its overall weight since heavier materials add extra bulk while lightweight parts boost maneuverability and improve efficiency.
Ultimately, considering bike weight is paramount when looking for a ride that meets your needs.
Will A Lighter Bike Make Me Faster?
A typical sportbike in budget weights around 28 to 35 pounds at the lower end. Made for recreational and training purposes they are just not fast enough.
When you are climbing uphill or in a race you feel as their weight is slowing you down. They might be good for burning more calories; but not good for a race or competitive sports.
Switching from an entry-level road bike to a professional ride; you save more than 15 lbs in weight at any given time. All professional speed bikes like the "Haoyushangmao Ultra-Lite Road Bike" weights about 14-16 lbs; with none more than 20 lbs.
Now since every pound, you save on weight give an advantage of 2.5 seconds in a mile race. It's really worth buying in that extra speed giving a total advantage of 20 seconds.
But is it really worth having a 20 seconds advantage for a $4000 to $8000 expense? It depends on your goal; whether its to win races professionally or recreation/fitness purposes.
In the event the later prevails the other; I strongly admit it's not that wise to spend that much early on. Otherwise, it would be like driving a sportbike with weak legs.
Average Weights for Different Types of Bikes
A bike's weight can make a huge difference in a cyclist's performance and enjoyment, so it is understandable why many riders strive to own the lightest bike possible.
That is why people move from steel to aluminum and then carbon fiber options, in an effort to reduce the weight of their bikes. For anyone considering buying a bike, understanding the average weight of different kind of bicycles is key if they want to find the best fit for their needs.
While people often assume all bikes are roughly the same weight, the reality is that this can vary considerably. Mountain and hybrid bikes tend to be heavier than road bikes, and cruisers typically fall in between.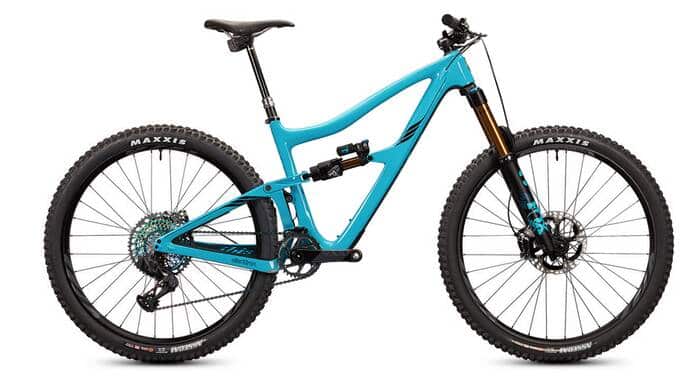 Mountain Bikes
Mountain bikes are designed with a number of features that contribute to their heavier weight compared to their road bike counterparts.
Those include extra gears to help the rider ascend challenging dirt trails, as well as larger tires that provide superior traction on uneven ground and suspension to make for a smoother ride.
All these components add up and most mountain bikes weigh an average of 21 to 29 pounds, with some models reaching 30 or 35 pounds.
When looking for a lighter mountain bike, paying more money often allows riders the ability to find models with 21 pounds of weight or less – though these more expensive options are not the norm.
Ultimately, the thicker frames and firmly-treaded tires needed for tackling tougher terrain is what makes mountain bikes so distinct from other bike types – but also causes them to be heavier.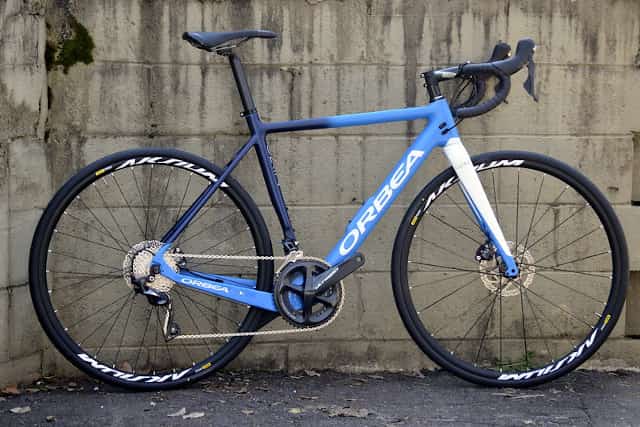 Road Bike
When it comes to average weight road bikes, the answer will vary depending on a few factors. The frame size, frame material and the components of the bike all play a factor in determining the overall weight.
On average, you can expect most standard road bikes to range from 18-27lbs, with an ideal weight range of 20-22 lbs being optimal for performance and quality.
If you are looking for strength and comfort over speed and agility, then a heavier bike may fit your needs better – although you won't be winning any races with it!
For those who need that extra bit of acceleration from a standstill or slow roll, opting for a lighter build could be beneficial – such as a 6.2 kg build which I've had the pleasure to ride before!
All things considered when deciding on the perfect road bike for you, there's an option out there to suit any rider's budget!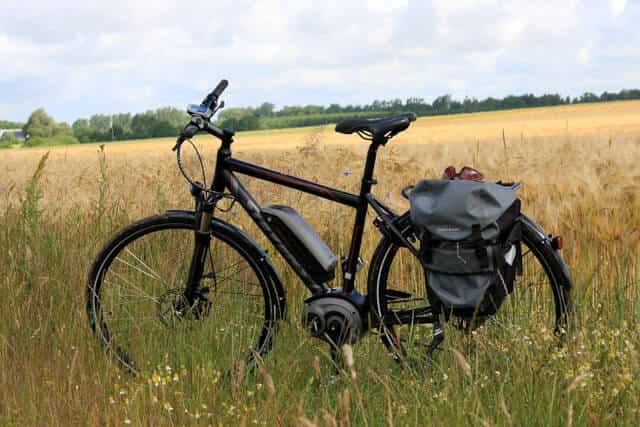 Electric Bike
Talking about the weight of an e-bike can be a tricky subject. In general, electric bikes tend to be heavier than their traditional counterparts which range from approximately 40 to 70 pounds.
This additional weight is mainly due to the added motor and battery, as well as additional materials for enhanced structural strength and durability.
This extra weight does have its advantages though, as it affects acceleration and braking power significantly.
Heavier e-bikes come with bigger batteries that offer greater range, however this comes at the expense of increased cost.
To sum things up, despite the extra weight on an e-bike relative to a standard bicycle, it's important to keep in mind that these components also provide power assistance when pedaling.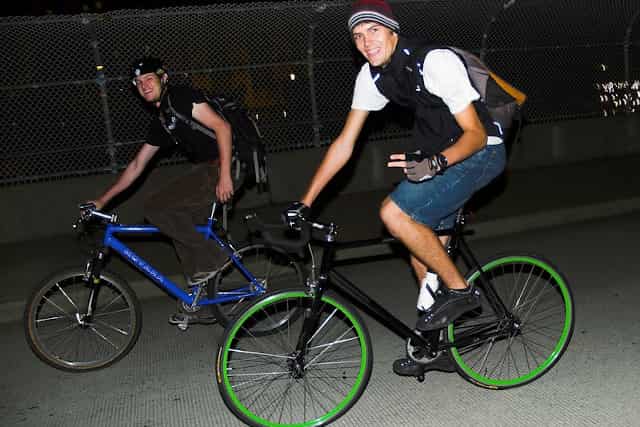 Hybrid / Cruiser Bikes
Built for multiple uses from commuting, casual ride to offroad mountain experience; it ought to be bulkier in general. They have an average weight of 28 lbs with bigger size wheels.
These types are well suited for cycling on paved trails, dusty grounds, semi-mountain conditions, and an all-family recreational experience.
They have a similar design as to the road bikes but feature larger tires to support them. The weight of these bikes in general exceeds by around 5 pounds; compared to similar road bikes.
Cruiser bikes are more comfortable version of the hybrid bikes. these bikes features unique handlebar, strong frames and comfy seats for a more better cycling experience.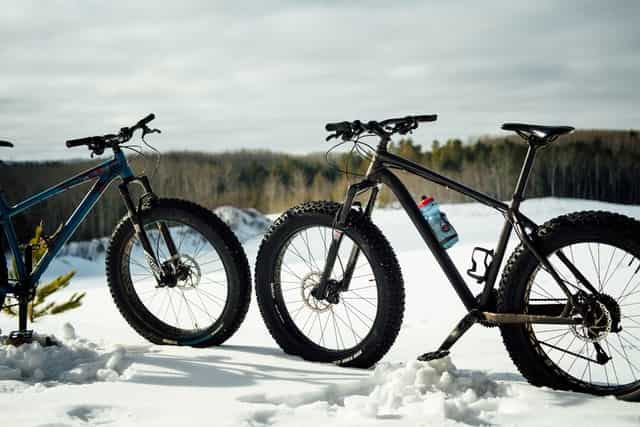 Fat Tire / Fat Bikes
The average weight of a fat bike is generally around 40 pounds with many ranging between 45 to 60 pounds, since the frame and tires are bigger than usual mountain bikes.
This added weight serves a purpose – it provides extra stability to riders as they cruise over rough terrain.
While this might seem like a burden to mountain biking enthusiasts used to lighter frames, it's important to note that the larger tires actually offer more control and performance over surfaces such as sand, snow, and mud. For instance, one can maneuver easily through taller grass with wider tires.
Fat bikes also have a certain cool factor attached: some riders use them exclusively for the aesthetic purposes much like they would with a traditional mountain bike or even as an everyday commuter bike in urban areas.
With fat bikes becoming increasingly popular, there is something out there that appeals to everyone!
Best Practices for Minimizing Bike Weight
Getting the lightest possible bike is a dream shared by many. While the simplest way forward is to buy a new light bike for yourself. But that's not what you can always do especially on a tight budget.
The quest for speed has taken people to switch to lighter parts to remove parts that are not needed or less important and even shedding one's own weight.
If you're an avid cyclist and want to get the absolute most out of your ride, it's important to consider the weight of your bicycle and any related equipment.
Evaluating all the components of a bike can help identify which parts or components can be removed or replaced with lighter ones. For instance, swapping out handlebars for carbon fiber versions can drastically reduce overall weight without sacrificing performance.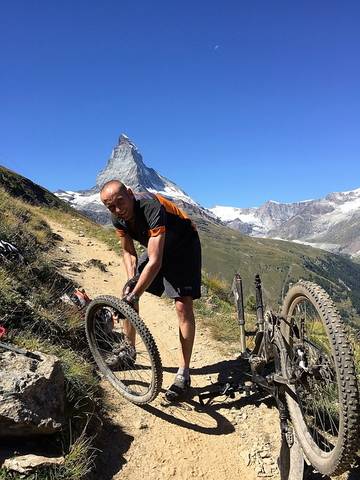 On the other hand, experimenting with different types of tires that are both light and tough is also a great way to cut down on bike weight while maintaining balance and speed.
In addition, assessing every gear on your bike may reveal unnecessary parts like excessive reflectors or outdated pedals that you don't truly need – both of which should be removed if possible.
Taking the time to analyze all non-structural elements of a bike will ultimately result in increased speed with minimal effort.
You can also save significant weight by regularly cleaning off the mud and dust. Remove some unwanted parts like mudflaps, fenders, guards, cages, valve caps, and other decorative items.
At last, change the saddle with a lighter option like this one; "West Biking Ultralight Bike Saddle". If not yet satisfied with your lightweight bike; then try de-cluttering your bike wire system.
Lighter Does Not Always Mean Faster
It's undoubtedly true that a lighter bike can give you an edge in performance cycling, but focusing too much on weight might be a mistake.
In addition to being lightweight, your bike needs to also be aerodynamic and agile if you want the greatest possible speed and performance.
Aerodynamics has been proven time and time again to have a greater bearing on time trials than weight.
As such, investing in components that reduce wind resistance should be your number one priority when constructing or upgrading your bike because it will make the most substantial difference in terms of speed and performance.
Additionally, agility is key; you'll want to look for features such as responsive handling, a stiff frame, and good traction if you're serious about improving your performance cycling game.
Then there are other important things like fitness and form / experience than you can not ignore.
Fitness levels directly impact how well and how long the cyclist can endure their ride; the bike setup must be carefully adjusted on every ride to ensure comfort and efficiency while also optimizing energy delivery.
So rather than just focusing on getting a lighter bike frame, cyclists should strive for an all-round approach to maximize their speed and performance both on the track and beyond.
Also Read,
Why Do Bikes Not Have Kickstands? It's Not All About Weight
How Heavy Is A Mountain Bike & Does Weight Matter?