When looking for a nice lightweight bicycle to buy its obvious to ask; just how heavy is a lightweight bike? The average weight for lightweight bikes is about 38 lbs; with a minimum of 25.6 lbs.
It is just not all bikes marked to be lightweight are of the same type or weight. A few have their weight as low as 25 lbs while a majority of them between 39 and 50 lbs.
Today lightweight has become the tell-tell sign of good quality for a bike irrespective of the type. The lighter the better as its been proven to be advantageous for speed.
But that all came at the cost of reduced extra strength you bike needs for rough terrains. That is why mountain bikes in general, have higher weight than other bike types.
A light bicycle is always a good bicycle in that category but not always in general. Afterall every pound you save on weight gives you an advantage of 2.5 seconds. In general, an adult bike ( medium size ) is considered to be light; if it weighs less than 50 lbs.
Thus a perfect range for lightweight bikes across all types is between 18 and 50 lbs. In fact, my personal favorite "Valino Diverse Hybrid Bike" weights 41 lbs.
Have weight also have some advantages such as better strength for frames; including more calorie burn and resistant training. Let's see the findings of our study:
Weight List For Popular Lightweight Bike In Market
| | | | |
| --- | --- | --- | --- |
| Product Name | Gender | Weight | Amazon Link |
| Tommaso Forza Hybrid Fitness Bike | Neutral | 25.6 lbs | |
| Purefix Original Single Speed Fixie Bike | Neutral | 31 lbs | |
| Roadmaster 26 inch Mountain Bike | Men | 27.5 lbs | |
| Huffy Hardtrail Mountain Bike | Neutral | 41 lbs | |
| Schwinn High Timber Mountain Bike | Neutral | 42 lbs | |
| Kent Pomona Dual Suspension Comfort Bike | Men | 41.7 lbs | |
| Kent Oakwood Cruiser Bike | Men | 42.4 lbs | |
| Vilano Diverse 3.0 Performance Hybrid Road Bike | Neutral | 41 lbs | |
| SXL Expressway Aluminum Fixie Bike | Neutral | 28 lbs | |
| Retrospec Harper Single-Speed Commuter Bike | Neutral | 32 lbs | |
| Golden Cycles Single Speed Fixed Gear Bike | Neutral | 31.8 lbs | |
| State Flip-Flop Fixed Gear Bike | Neutral | 33 lbs | |
| Pacific 26 inch Stratus Mountain Bike | Men | 47 lbs | |
| Firmstrong Urban Beach Cruiser Bicycle | Women | 50 lbs | |
| sixthreezero EVRYjourney Step-Through Hybrid Bicycle | Women | 45 lbs | |
| Huffy Bicycle Company Hardtail Mountain Bike | Neutral | 41 lbs | |
| Dynacraft Speed Alpine Eagle Mountain Speed Bike | Women | 46 lbs | |
| Mongoose Status 2.2 Mountain Bike | Women | 44 lbs | |
| Schwinn Destiny Single Speed Cruiser Bike | Women | 45 lbs | |
| Goplus High Speed Road Bike | Neutral | 32 lbs | |
| | Total: | 767 | i.e 38 Avg |
#Note: All the above-mentioned bikes are in the budget category; meaning less than $500.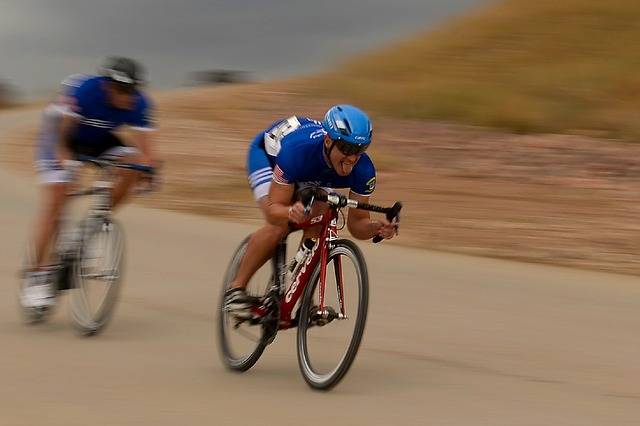 Will A Lighter Bike Make Me Faster?
A typical sportbike in budget weights around 28 to 35 pounds at the lower end. Made for recreational and training purposes they are just not fast enough.
When you are climbing uphill or in a race you feel as their weight is slowing you down. They might be good for burning more calories; but not good for a race or competitive sports.
Switching from an entry-level road bike to a professional ride; you save more than 15 lbs in weight at any given time. All professional speed bikes like the "Haoyushangmao Ultra-Lite Road Bike" weights about 14-16 lbs; with none more than 20 lbs.
Now since every pound, you save on weight give an advantage of 2.5 seconds in a mile race. It's really worth buying in that extra speed giving a total advantage of 20 seconds.
But is it really worth having a 20 seconds advantage for a $4000 to $8000 expense? It depends on your goal; whether its to win races professionally or recreation/fitness purposes.
In the event the later prevails the other; I strongly admit it's not that wise to spend that much early on. Otherwise, it would be like driving a sportbike with weak legs.
It seems as everyone wants a nice light bike, but it's worth going for if in a budget. But not hesitate to buy expensive ultra-light professional bikes; if you love the speed or need to take part in a race.
Average Weight Per Type of Bike
It is quite cool and fashionable to have the least weight possible when it comes to bikes. That is just why people first move from steel to aluminum and then to carbon fiber.
But do you know what really determines the weight of your bicycle? It's the priorities and operating conditions that set these bike types apart.
An average bicycle can be divided into four main types when dividing based on application and weight; mountain bikes, casual road bikes, speed bikes, and hybrid bikes.
1 ) Mountain Bikes
The average weight for most recognized mountain bikes is 30-31 lbs. Made to work in rough and rugged terrain; it includes front and rear suspensions or hardtail.
To cope with the uneven trails these bikes have additional gear; that helps them navigate rough topography. Not just that it features rugged frames, forks, and wheel with sturdy tires to cope with uneven forces; exerted due to difficult terrain.
That is why mountain bikes are a little on the higher side of weight. For a lightweight bike of this category, its weight should not exceed 45 lbs.
The least known weight of bikes in this category is 25 lbs and the most can be 66 lbs. Beyond that, it just becomes too difficult to carry. As on the mountain, one may require to carry his or her bike.
2 ) Casual Road Bike
The average weight for most casual and road bikes is 25 lbs. They are great for daily commuters, short-distance applications, or just recreational purposes.
Since these not usually feature disk brakes they have common radial tires; which are lighter than the cross-laced type. Also, they require less structural strength thus saving additional weight.
Overall they are quite a lightweight bike for everyday use. They feature unique thin tires with a drop handlebars; offering great efficiency and speed.
They feature fewer parts and a simpler gearing system. This makes them much simpler than others mechanically while asking for lesser maintenance.
In fact other than professional speed bikes it has the lowest weight of all. The lowest known weight in the budget is about 17 lbs from this category.
3 ) Speed Bikes
These are the lightest bike type made for professionals with an average weight of just 14 lbs. Made mostly of composite fiber they are nothing but the best; with a high price tag.
While other bikes are made for comfort these are quite stiff and light. Thus they might go that fast but are not fit for daily commuters or ones who cycle for fun or fitness.
Their streamlined design focus on aerodynamics it gives you an edge in a competitive setting. If not put through the offroad test you can take them up to 16 miles with ease without any trouble.
The lightest bike ever made of this type was of 6 lbs but was considered unsafe for practical use. Recently a large number of organizers and racing events; came with rules banning all types of cycles below 8-11 lbs weight based on conditions.
4 ) Hybrid Bikes
Built for multiple uses from racing, casual ride to offroad mountain experience; it ought to be bulkier in general. They have an average weight of 28 lbs with bigger size wheels.
These types are well suited for cycling on paved trails, dusty grounds, semi-mountain conditions, and an all-family recreational experience.
They have a similar design as to the road bikes but feature larger tires to support them. The weight of these bikes in general exceeds by around 5 pounds; compared to similar road bikes.
These are quite stable and are easy to ride with moderate speed. Most people including myself feel this type to be most comfortable and suitable for everyday rough use.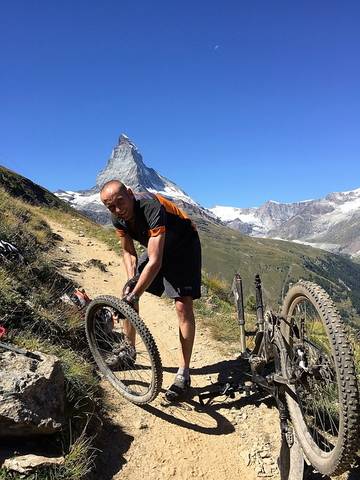 How Do I Make My Bike Lighter? – For Ultra Lightweight Bike
Getting the lightest possible bike is a dream shared by many. While the simplest way forward is to buy a new light bike for yourself.
But that's not what you can always do especially on a tight budget. The quest for speed has taken people to switch to lighter parts and even shedding one's own weight.
If you don't like spending money unnecessarily; the easy fix would be to replace your wheel and tires with a lighter available option.
Changing your wheels is easy and will result in an instant loss of weight with aerodynamic advantages. There are many options for an upgrade; tubular speed bike wheels, aero wheels with precise freewheel systems for much less rolling friction.
You can also save significant weight by regularly cleaning off the mud and dust. Remove some unwanted parts like mudflaps, fenders, guards, cages, valve caps, and other decorative items.
At last, change the saddle with a lighter option like this one; "West Biking Ultralight Bike Saddle". If not yet satisfied with your lightweight bike; then try decluttering your bike wire system.
Also Read,
Is Ride1Up a Good E-Bike Brand? Know This Before Buying!
The Ultimate List of Top Bicycle Touring Routes USA
Is Cycling With A Backpack Bad For Your Back?