One of the most central questions asked when people are buying a bike. Does bike weight matter? That all depends on what kind of bike you want to buy.
With average weight for budget lightweight bikes is 38 lbs and 16 lbs for premium road bikes; it's often asked whether it's worth it to invest quite some funds for a 10-20 lbs reduction in weight.
A light bicycle is always a good bicycle in that category but not always in general. After all, every pound you save on weight gives you an advantage of 2.5 seconds.
This article will go over if bike weight matters. We will also look at 21 examples of bikes and weights. Each brand and type of road bicycle is different.
Your weight can even determine if bike weight matters. So, without delay, let's see get into the article.
How Bike Weight Impact Speed, Cost, Durability & Performance
Some people believe that having a lightweight bike will make you go faster. That is true but may not be of major concern when you are not going for a race where weight matters.
A study was conducted to determine if there was an effect of weight on cycling speed. In this experiment, cyclists were asked to ride at different speeds while wearing different weights.
They found that the heavier the cyclist, the slower he would go. If you ride a bike, you probably know that the more you weigh, the slower you will go. It turns out that this isn't just a myth.
In fact, research has shown that the heavier you are, the less likely you are to reach top speeds.
If you're looking to improve your cycling performance, one of the first things you should do is choose a lighter bike. Lighter bikes require less effort to pedal, allowing you to ride faster without having to put extra effort into pedaling.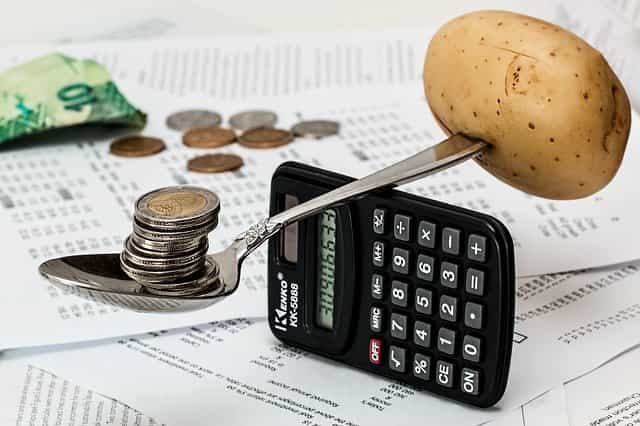 The average weight of road bikes range in between 22-25 lbs and tends to reduce by 3 to 5 pounds per 500 dollars increase in price for the same size bikes.
If you spend a lot of money to change out your bike parts, then don't do it for speed. Upgrade your details so your bike can perform better.
Having those upgraded parts will make your rides more manageable and more fun. Reducing bike weight from 40 lbs to 25 lbs may have a significant impact but reducing down to 18 lbs from 24 lbs will not have much impact.
Further, Most lightweight bikes do not have the durability like other heavier weight bicycles. The materials used for the frame greatly determine if weight matters.
A lot of these bikes are made with either aluminum, carbon, or titanium. Aluminum is the cheapest, one of the lightest frame material, and least durable. Your bike's frame can crack, which will lead to a whole set of problems.
It may be the lightest, but it does not mean it is the best. Carbon is better than aluminum when it comes to both durability and lightweight, but they are always too costly.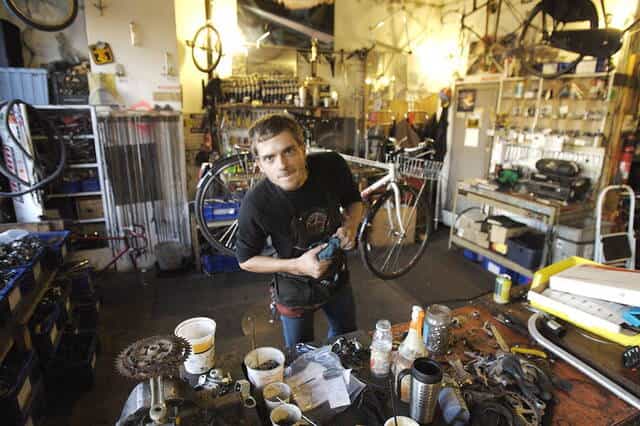 How Much Should a Road Bike Weight?
Any road bike can weigh from around 17lbs to 25lbs. Sometimes they can even be heavier than that, but 17 to 25 is a good range. So, you might be asking yourself, does it really matter.
The answer is both yes and no. If you are looking to go faster than having a lighter bike will help, but only by seconds. It will not be a significant impact overall.
A lighter bike will be easier to carry around, it won't destroy your back. That is one of the best things about having a bike between 17lbs and 25 lbs.
Even heavier bicycles still perform just as well as the lighter ones. They can even reach the same speeds! A heavier bike can give you a sense of stability and will do better on rougher terrain.
Don't turn down a heavier bike, you might be surprised about how well they can outperform a lighter bicycle. Whatever you choose, use what works best for you. Light or heavy, it's all your pick.
Average Road Bike Weight with 21 Examples
Let's start this off with the average weight of most road bicycles; it's about 18 pounds. Some might weigh more or less than this, but this is the average. But we will look at 21 different examples of bikes and how they average with their weight.
| | | |
| --- | --- | --- |
| Bike Name | Frame Type | Weight |
| Cannondale Synapse | Aluminum / Carbon | 18 lbs |
| Specialized Venge Pro | Carbon Fibre | 16 lbs |
| Trek Domane SL5 | Carbon Fibre | 21 lbs |
| Cannondale Supersix | Carbon Fibre | 16 lbs |
| Vitus Zenium | Carbon Fibre | 19 lbs |
| Orange Bike R9 RS | Carbon Fibre | 17 lbs |
| Specialized Roubiax Comp | Carbon Fibre | 19 lbs |
| Bianchi Aria | Carbon Fibre | 17 lbs |
| Trek Emonda SL5 | Carbon Fibre | 19 lbs |
| 3T Exploro Teamforce | Carbon Fibre | 17 lbs |
| Colnago CLX | Aluminum / Carbon | 18 lbs |
| BMC Roadmachine 02 | Carbon Fibre | 18 lbs |
| BMC Teammachine SLR 2 | Carbon Fibre | 18 lbs |
| Cube Attain GTC Race | Carbon Fibre | 18 lbs |
| Trek Madone SL6 | Carbon Fibre | 19 lbs |
| Vitus Venon Disc VRI | Carbon Fibre | 18 lbs |
| Specialized Tarmac SL6 | Carbon Fibre | 18 lbs |
| 630 Pave n' Trail | Aluminum | 33 lbs |
| Schwinn Discover | Aluminum | 43 lbs |
| Retrospec Mars | Aluminum | 40 lbs |
| 630 Explore Your Range | Aluminum | 33 lbs |
Relationship Between Weight and Bicycle Frame
As you can see from above, we can see a relationship between the weight of the bike and the bicycle frame. Most of these bicycles are made from carbon and some from aluminum.
When it comes to weight carbon is lighter than all in most cases but in some cases where it's actually heavier than aluminum, there too it's only by some grams. The weight difference is not that big, the frame and weight have almost no bearing on things such as speed.
Durability is another story. As mentioned earlier aluminum is much weaker than carbon and will not last as long. Carbon will last longer, and you will avoid cracks in the frame.
The only downside is the weight, which doesn't make much of a difference. What might make a difference is a cost. The lighter the bike the more expensive it will be.
This price increase is due to many different factors. Because of the frame design and materials used for lighter bicycles, the price will go up.
It is harder to create a lighter bike that will fit a person and still move quickly. More money goes into the engineering of these kinds of bicycles.
But there is still one more factor in this relationship between weight and bicycle frame.
It is your weight. As stated above, if you are heavier that will make a difference in your speed and ability to ride. A bike weighing 17lbs sounds great, but if a person who ways over 200lbs gets on it then that won't matter at all.
It's all about you. Lose some pounds to maybe get an advantage or simply fit on the bike. Choose what is most comfortable for you.
When we sum this all up the relationship between the weight of the actual bike and the frame does not matter. What really matters the most is the durability and how much you weigh, it makes more of a difference.
Remember don't focus on the weight of the actual bike its relationship to the frame is not important, comfort and reliability should be at the top of your list.
Relationship Between Frame Size & Bike Weight
Just like with design, frame material and construction type frame size impact the weight of the bike. Small bikes or bikes made for children's and teen have less frame material because of the need for smaller frame size. This makes it lighter by design and construction.
While you save more by going for shorter frame size one should always ensure the frame size fits his height. Your performance will greatly reduce if you pick too small or too big frame for your size.
Further using smaller frame put more pressure on the joints that makes it uncomfortable for seniors and adult with prior bike accidents or other knee issues.
How To Make A Bigger Difference In Budget
While the simplest and most effective way to reduce weight is to go for a lightweight frame but they are mostly too expensive to be in budget of average riders.
Getting the lightest possible bike is a dream shared by many. While the simplest way forward is to buy a new light bike for yourself.
But that's not what you can always do especially on a tight budget. The quest for speed has taken people to switch to lighter parts and even shedding one's own weight.
If you don't like spending money unnecessarily; the easy fix would be to replace your wheel and tires with a lighter available option.
Changing your wheels is easy and will result in an instant loss of weight with aerodynamic advantages. There are many options for an upgrade; tubular speed bike wheels, aero wheels with precise freewheel systems for much less rolling friction.
You can also save significant weight by regularly cleaning off the mud and dust. Remove some unwanted parts like mudflaps, fenders, guards, cages, valve caps, and other decorative items.
At last, change the saddle with a lighter option like this one; "West Biking Ultralight Bike Saddle". If not yet satisfied with your lightweight bike; then try decluttering your bike wire system.
Final Verdict
When it comes to weight, it does not matter for a road bike. From the list of 21 examples, we can see that even the heavier bicycles still go fast.
With a lighter bike, you will get less durability, but it won't kill your back if you need to carry your bike anywhere. A more lightweight bike does not necessarily mean more speed.
Generally, you will go faster with a lighter build, but other factors such as how well you pedal and your weight matter more than the actual weight of the bicycle itself.
Whatever you choose, please don't focus on the weight; upgrade your bike, so it is a better ride. Forget the weight and focus on having fun riding your bike.
When you're ready to feel the wind in your hair, go out and take a ride!
Also Read,
7 Best Ways To Make Your Bike Go Faster
How Much Does a Bike Weigh? The Importance of Bicycle Weight