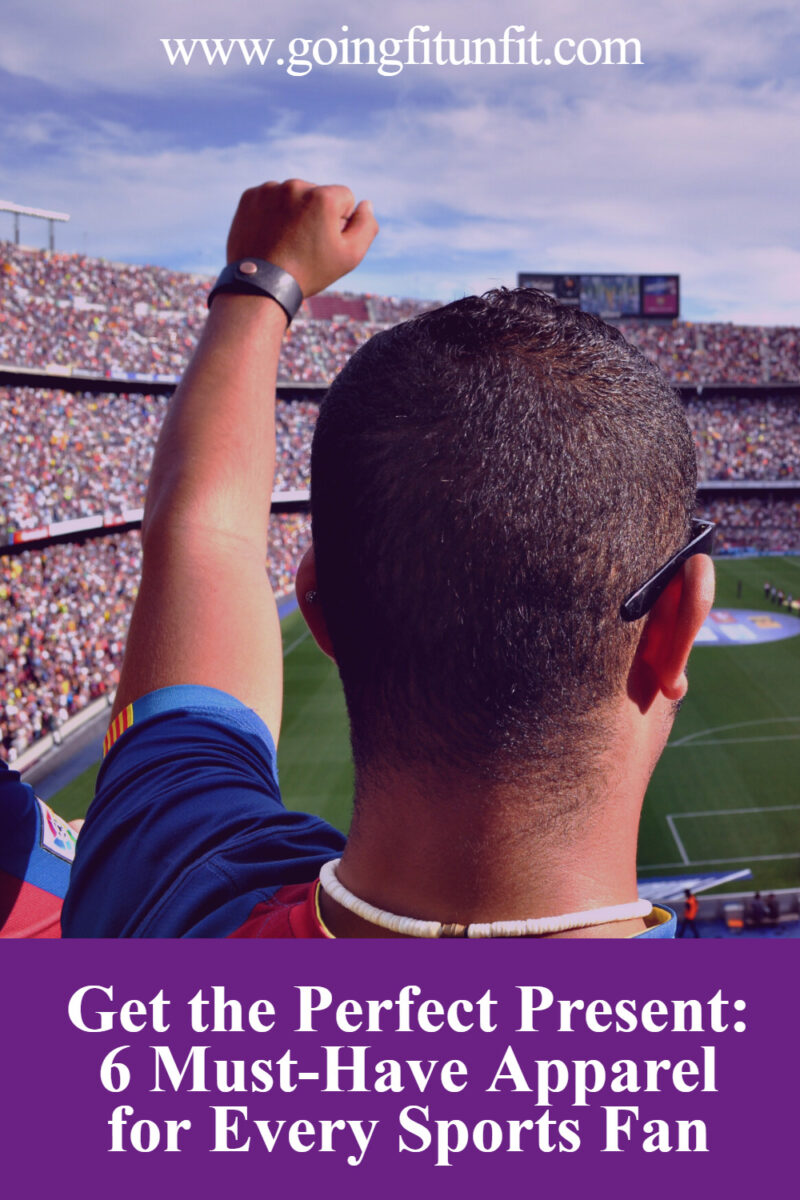 Are you stumped for what to get that special sports fan in your life? Finding the perfect gift for someone passionate about sports can be both exciting and challenging. One way to impress your sports enthusiast friend is by considering stylish apparel that complements their active lifestyle.
From sleek activewear to trendy accessories, there are numerous options available that blend fashion and functionality. In this guide, we'll explore six stylish apparel gifts that will not only elevate your friend's sports wardrobe but also enhance their confidence and performance on the field or court.
1. A Customized Team Jersey Makes a Great Gift
A customized team jersey is not just an article of clothing; it symbolizes unwavering team loyalty and a testament to shared victories. When you select his favorite team's jersey and add the personal touch of embroidering their name or lucky number, you create a unique piece of memorabilia. This jersey bridges his passion for the sport and his bond with you.
Every time he wears it, he proudly displays his allegiance, turning ordinary moments into extraordinary expressions of sportsmanship and camaraderie. Your thoughtful gesture transforms a simple garment into a treasured reminder of his love for the game and your friendship.
2. Sports Fans Will Love a Varsity Jacket
A varsity jacket is the epitome of sports-inspired fashion, seamlessly blending athletic aesthetics with timeless style. Featuring a classic design with leather sleeves and a wool body, a varsity jacket exudes a sense of nostalgia and school spirit.
Look for one adorned with his favorite team's emblem or colors, transforming it into a symbol of his sports allegiance. The jacket's versatility allows him to wear it to games, parties, or casual outings, making a bold statement wherever he goes.
Its iconic look not only keeps him warm but also adds an air of sophistication to his ensemble, showcasing his love for sports in a refined and fashionable manner.
3. Can't Go Wrong With a Trendy Sports Hoodie
A stylish sports hoodie is more than just a fashion statement; it's a fusion of comfort and team spirit. Crafted from high-quality fabric, it wraps him in coziness while boldly displaying his team's pride. My son could wear a hoodie every day of the week and be happy.
Whether he wears it to the stadium, a friend's place, or a casual night out, this hoodie becomes a canvas where his enthusiasm for the game meets contemporary style. Its versatile nature ensures he can effortlessly transition from cheering at the game to enjoying a healthy coffee with friends, making it a wardrobe essential that mirrors his dynamic lifestyle and passion for sports.
4. Athletic Sneakers Will Make Your Your Sports-Loving Friend Happy
Athletic sneakers are not just footwear; they are the foundation upon which his sports adventures unfold. Opting for popular brands like Nike, Adidas, or Puma guarantees comfortable and stylish footwear. With cushioned soles and impeccable ankle support, these sneakers don't just facilitate his every move but also reflect his commitment to excellence.
As he walks, runs, or even casually strolls, these sneakers become a testament to his dedication, making a subtle yet powerful statement about his passion for sports and his attention to quality, thanks to your thoughtful gift.
5. Buy a Sporty Polo Shirt
A sporty polo shirt encapsulates the essence of sportsmanship and sophistication. Crafted from breathable, moisture-wicking fabric, this versatile garment is tailored for both comfort and style.
The subtle incorporation of embroidered logos or sporty stripes adds a touch of athleticism, allowing him to transition seamlessly from sports events to casual gatherings or even semi-formal occasions. This shirt combines his love for sports and fashion, making a subtle statement wherever he goes.
6. Get Fun Athletic Accessories for Sports Enthusiasts
Athletic accessories are not just embellishments; they are the finishing touches that complete his sports-inspired look. A branded sports cap shields him from the sun while proudly displaying his team allegiance. The sleek sports watch, with its intricate design, becomes a symbol of his commitment to precision and timing.
Meanwhile, the stylish gym bag isn't just about storage; it reflects his dedication to an active lifestyle. Each accessory becomes an integral part of his sports narrative, adding a touch of sophistication and functionality to his ensemble, making every moment, whether in the gym or at a game, a stylish affair.
Final Thoughts
Selecting a gift that combines style and utility for your sports enthusiast is a thoughtful gesture. The right apparel not only enhances their sports experience but also boosts their confidence and motivation. By choosing from the curated selection of stylish sports apparel, you're not just offering a gift; you're presenting a statement of support for their passion. These fashionable choices not only align with their active lifestyle but also reflect your understanding of their tastes.
Do you own any sports apparel?