A randonneur or rando bike is a self-sufficient tour bike built on the late 80's technology. Designed for brevet cyclists these are perfect embodiment of versatility, comfort, and top tier performance.
Randonneur bikes are no longer a thing of the past thanks to the recent surge in its popularity. When looking for the high-performance vintage bikes there is no match to the feel and performance of these bikes.
Back in the '80s, it was on the front of modern innovation that later leads to the development of new bike types such as; cyclocross, gravel, city, and hybrid bikes. A precursor to modern hybrids and tour bikes they were beautiful, fast, durable, versatile, and features upright comfortable seats.
These bikes were designed for travelers taking part in long biking events back in 70s and 80s. Based on current standards they lies somewhat in between a modern road and tour bike.
Even now much of the randonneur bikes are made based on the 80's technology. These are loved for their simplicity, vintage look, reliability, ability to carry bags, and much more that we will discuss in detail later on.
What Is A Randonneur Bike?
If you do not have an idea on Randonneur Bikes then let's get on to randonneuring first! Also known as the Audax, its a long-distance cycling sport in which riders compete on their tour bikes based on 80's technology over a course of 120 miles or higher.
Thus passing through preset checkpoints through roads, pavements, and dusty trails. Usually, riders bring in their vintage tour bike but many like to prefer using custom made Randonneur bikes.
So randonneur or rando bicycles can be considered as the pre-cursors for the more modern hybrids and gravel bikes. Middling between a road bike and a touring bike in terms of speed, acceleration, maneuverability, comfort, and durability, like the one made in the '70s and '80s for Audax Cycling.
A trend of challenge sports that take a day to finish became popular with Italians in the late 1800s.
Audax cycling usually runs in distances of 200 km or more and with certain time limits ranging from about half a day to around 10 days. The race is split up into checkpoints called controls where participants need to log and take a reasonable break if needed.
Entirely uncompetitive, completing the whole course within the set time limit and speed is the only goal. Participants able to finish the course are given recognition as Randonneurs.
The classic design also proved to be effective as an alternative for touring bicycles. Its sturdiness and stability are very ideal for both bike-packing and touring.
Today, with a few minor tweaks and adjustments some rando bikes, especially the modern ones, are used in regular road racing, in light touring, and even all-terrain events.
What Make Good Randonneur Bikes?
Technically, any one-meter wide, human-powered, wheeled contraption can be used as a Randonneur bike. But enthusiasts prefer the more efficient and well-made design of the 80s. This classic form is characterized by several features that will be discussed one by one in the succeeding paragraphs.
Handle Bars and Rando Bags
Drop handlebars are almost a standard feature in most bikes due to it allowing for a lot of different hand positions, letting one shift between comfort, power, and speed when necessary. This kind of handlebar also provides a large space for a rando bag or any other accessories required for a long-distance sport.
Recomended: Buy Ibera Bike Handlebar Bag from Amazon. Its Handy and last a long time.
Low Trail Design
With front loading in mind, the angle of the fork offsets is bigger but with the head tube angle being average. This "low trail" design allows for quicker steering and accurate handling despite the weight of the attached bag.
Fenders and Mud-Flaps
Another signature aesthetic of such bikes, enthusiasts enjoy the coverage these old models provide. Able to be used in any weather and any situations. These fenders and mudguards are only removed when a cyclist opts to use larger wheels.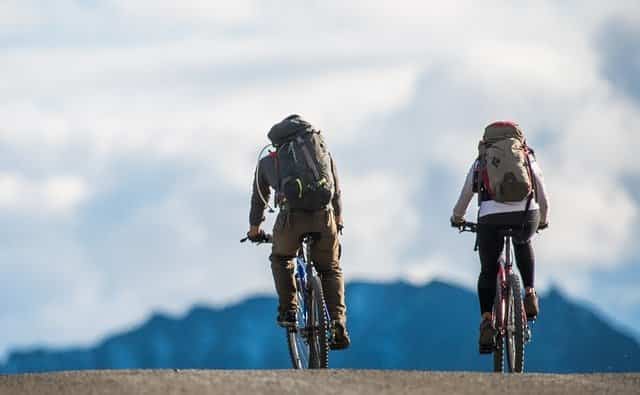 Riding Comfort
A few people never make up to the finishing line and give-up. Comfort is the number one issue why most drop out; be it shoulder or neck pain, saddle sore, numbness of hands combined with the fatigue. These small Small deficiencies that you can tolerate commuting to work become unbearable at such long rides.
Thus comfort is built in to randonneur bikes that performs flawlessly and let you feel at ease riding. This makes it easier to keep going and travel for longer distances.
Medium-Width Tyres
Due to conditions of the ride and inherent design of the old models, a 650b (27.5 inches) wheel is preferred. This wheel provides a perfect balance of stability, maneuverability, and acceleration.
Reliability And Speed
When going for a ride longer than 120 miles ( About 200 km ) you should choose a bike that is carefully assembled as such long distance bike parts are prone to breaking. Then to qualify as successful randonneur you not just need to make the distance but go fast.
This is why randonneur bikes follow the same old design based on 80's technology as they are simple, have less moving parts and thus more durable or say less prone to breaking.
When participating in a brevet you did not need to go fast for a short period of time but to efficient enough to generate better speed using the same physical effort. Thus these bikes are made to be fast and lightweight by design reducing air drag and surface friction with efficient frame geometry.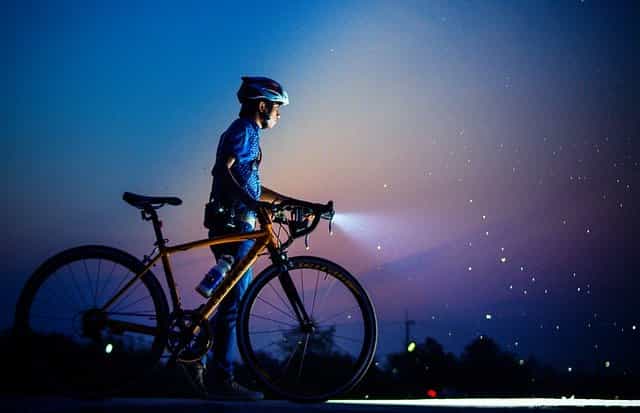 Proper Lighting
For randonneuring, have proper lighting is important. It helps keep a clear vision at night while also allowing others to know about your position and presence on road.
Modern LED with smart rechargeable batteries made it possible to have twice the luminosity for 1/4 times the weight of equipment and battery that were used in the '80s. That's why although most things are based on 80's technology in Randonneur bikes, they always have the latest LED lighting.
Recomended: Buy Shark 500 Rechargeable Bike Light on Amazon. Its Bright and last longer.
Frame Material
Being a design from the late 60s to the 80s, the frame would necessitate the use of lightweight steel. With comfort and extended weight-bearing in mind, steel is the most optimal to use as opposed to carbon fiber or aluminum frames.
Being denser and stronger than these two materials, steel could be formed into relatively thinner-walled tubes allowing for a springy ride in any terrain in which the "stiffness" of aluminum frames could not replicate, and carbon fiber frames could not endure for long.
Some more recent and expensive productions are made of titanium but fans still mostly prefer steel not only for authenticity but also for its ease of repair.
The only downside is the risk of rust and corrosion if proper care is not applied.
Frame Geometry
Having made of steel, Randonneur bikes do not have the characteristic reinforcement of stress-prone areas in carbon fiber frames or the versatility of the modern gravel bikes.
Instead of such, the overall structural integrity of the body is increased by having smaller "triangles" in the frame. Further, they have a longer trail length but a shorter rake length than modern gravel bikes.
With the larger rake previously mentioned, the frame also has, consequently, a long wheelbase providing more stability. Having to accommodate for fenders and medium-sized wheels, chainstays are made long, this allows for more heel clearance when using panniers for longer Brevets.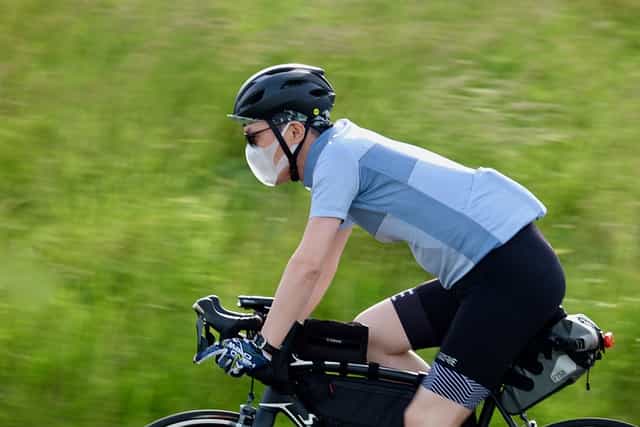 How Does it Compare To Modern Road Bikes
A rando bike without any tweaks and modifications would not fare well against road bikes in terms of speed, acceleration, and maneuverability. But what it lacks in those departments it makes up for in durability, stability, comfort, and convenience.
Being made mostly of steel, a Randonneur bike's design doesn't have the more aerodynamic shapes of a carbon fiber frame. Steel density also is a factor in the added weight.
But being of a sturdier material, steel frames are shaped and molded in a way that makes it more rigid yet capable of some level of shock absorption.
Randos are also designed in a way that lowers the center of gravity more than that of modern road bikes, increasing drag but at the same time providing much-needed stability for carrying heavier loads. The medium-width tires compared to the thinner ones found in road bikes have also the same effect.
Recent Popularity And Best Randonneur Bikes 2020
Randonnuering events like the prestigious Paris-Brest-Paris have been held and persisted for about a century, inviting countless fans throughout the years.
It gained huge popularity in the U.S. when a national organization was established in 1998. An increase in awareness and concern for the environment, a large number of people affected by the economic depression, and the eventual increase in bicycle commuting have led to a shift back into sustainable, durable, utilitarian, and cost-effective bicycles made of steel.
This situation in the 2000s brought about an increased interest of such rides with the popularity of touring, and the nostalgia and romanticism it awakened in most fans.
The most recent resurgence of enthusiasm with the old models of rando bikes was around the years 2015 to 2017. This is when big brand companies and artisan bicycle stores offered more customized hand-crafted models that are still loyal to the age-old design.
I hope it gives you some ideas on Randonneur bikes and what to look for when buying a new one. Here is a list of few well known Randonneur bikes that I find over the internet.
Soma Grand Randonneur
JP Weigle Randonneur
Masi Speciale Randonneur Elite
Vivente World Randonneur Swabia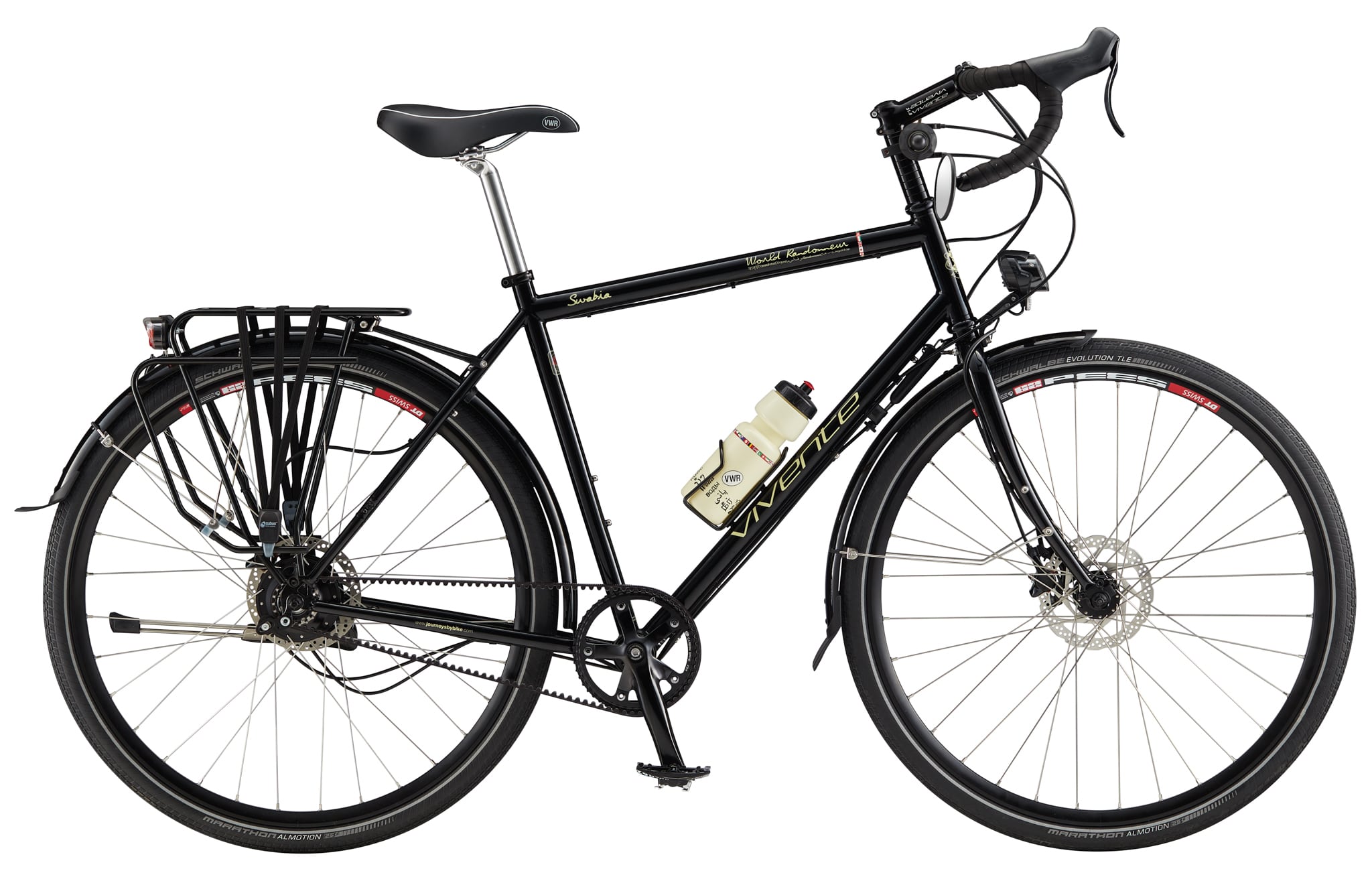 Box Dog Pelican Randonneur
Twin Six Standard Rando
Crust Bikes Bombora
Crust Lightning Bolt
Chapman Cycles Randonneur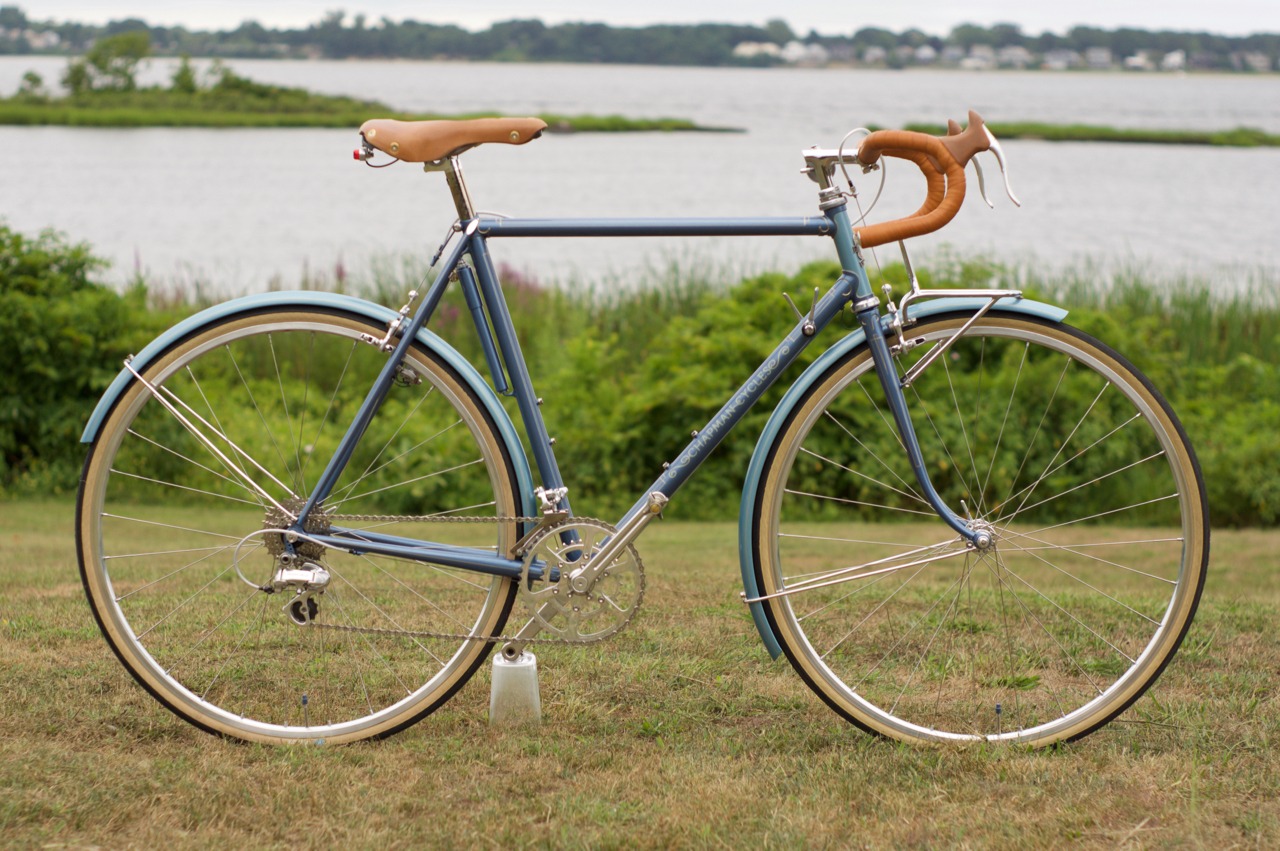 Nobilette 650B Randonneur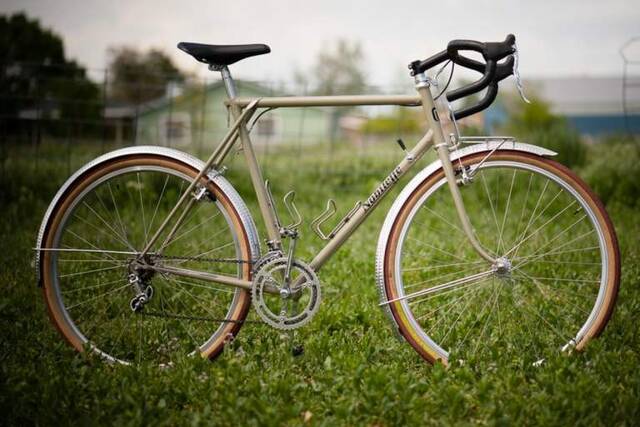 Rose Backroad Randonneur Ultegra
Bantam Bicycle Works Custom Randonneur
La Fraise Cycles Randonneur 650b
The Van Nicholas Yukon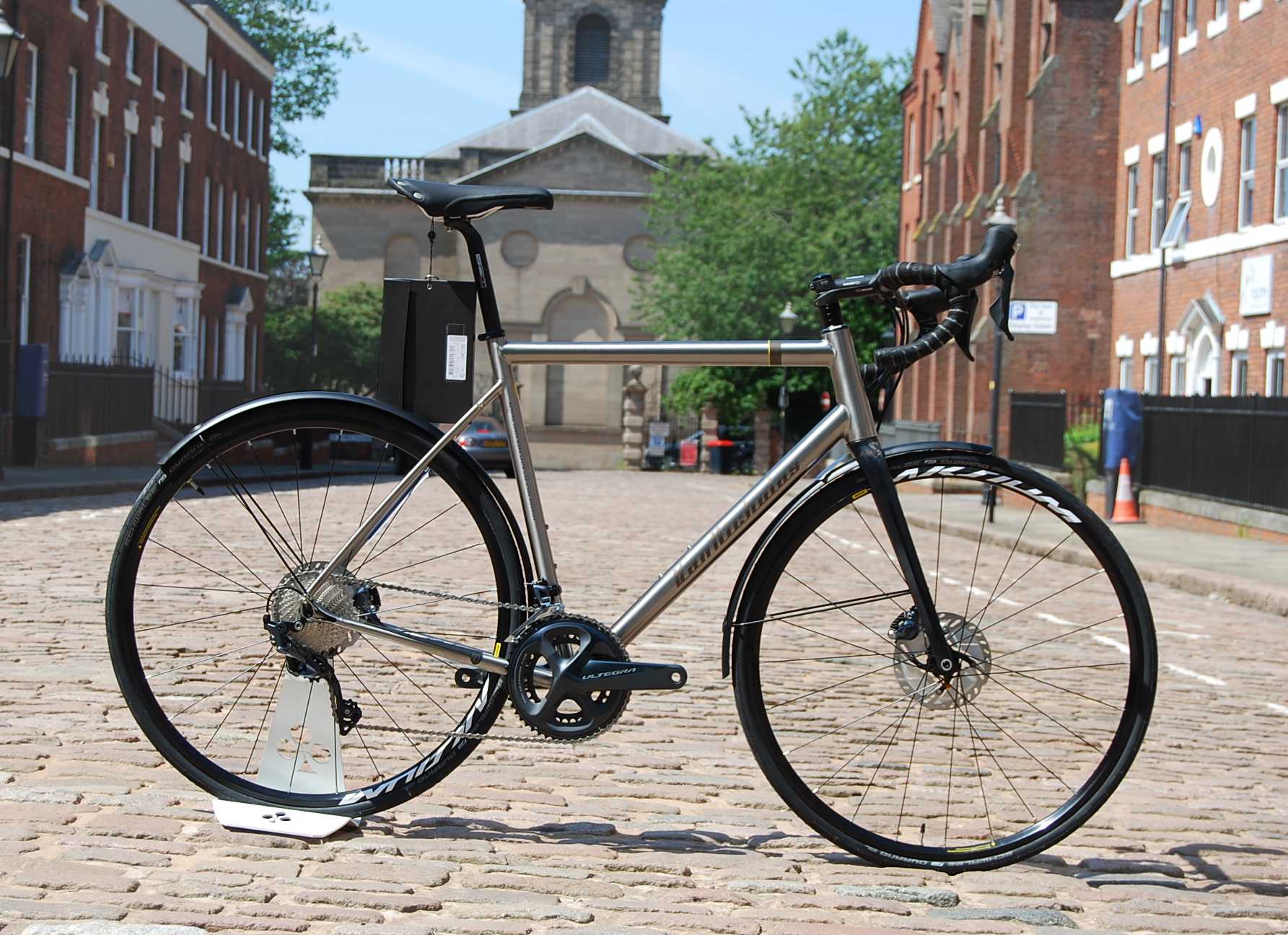 Johnny Coast Randonneur
In Conclusion
With no strict specifications for Audax cycling, Randonneur bicycles really do vary in several aspects. The most consistent factors to consider are reliability, comfort, and luggage capacity appropriate for the distance of the event one will cover. Take for instance the Thorn Audax Mk3 by Thorn Cycles.
Designed for both regular commute and 200-600 km Randonneuring the Mk3 is a perfect embodiment of versatility, comfort, and top tier performance.
Weighing at about 10 kg and having a wheelbase length of 102 cm one would expect less manageable handling but thanks to the combination of Shimano Deore hubs, Mavis open sport rims, and 28mm Ultremmo Xx tires handling was definitely superb. The Mk3 offers a wide range of gears thanks to its triple chainset and the reliable Shimano Tiagra shifters.
The saddle and frame features allow for a comfortable ride even in rough terrain. The level and orientation of the top tube and the deep drop anatomic bar allow for a quick yet comfortable weight and position shifting. Thorn's 5 years in the industry truly shows in the performance and reliability of Randonneur Bikes.
Also Read,
The Ultimate List of Top Bicycle Touring Routes USA
Touring Bike vs Road Bike – What Should You Ride?
Ultimate List Of Best Front Bike Racks For Touring & Bikepacking