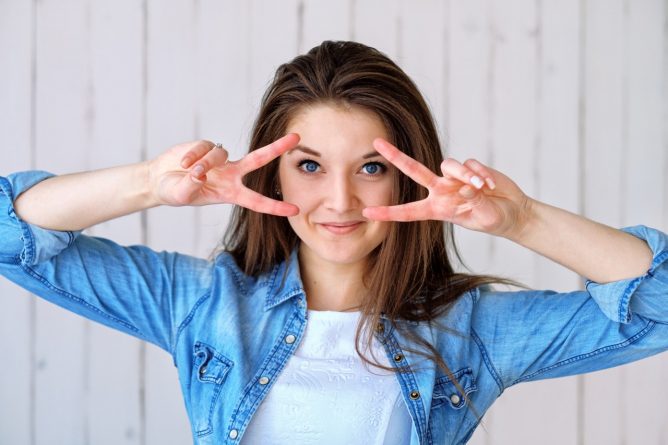 A number of factors come into play for your never-ending quest to look younger. You might be rejected from various employment opportunities, due to your old aged looks. Despite all your efforts to reduce your ageing, you actually gain them. Unfortunately, you end-up doing things which actually has opposite effect on a regular basis. The food you eat, the colour you wear and the habits you adapt can make you look older.
"Getting reactions when I tell people my actual age has always been common for me. In fact, I have been asked to show my id proof a lot number of times at the movies (A rated), clubs or most recently at a casino. I still fail to believe how can a 29-year look can be reduced to 18! Yes, I am 29!!!
Is it difficult to believe? Yes or No?
I still don't know what is the reason behind this whether its genetics or something else but there is one thing I have always believed in and that is healthy eating.
I believe in the proverb – "As you sow, so shall you reap"!
Consider your body as the soil and the food you eat as seed/seedlings. Just as the quality of the plant which grows from the seed depends on the seedlings similarly your body gets affected by what you eat.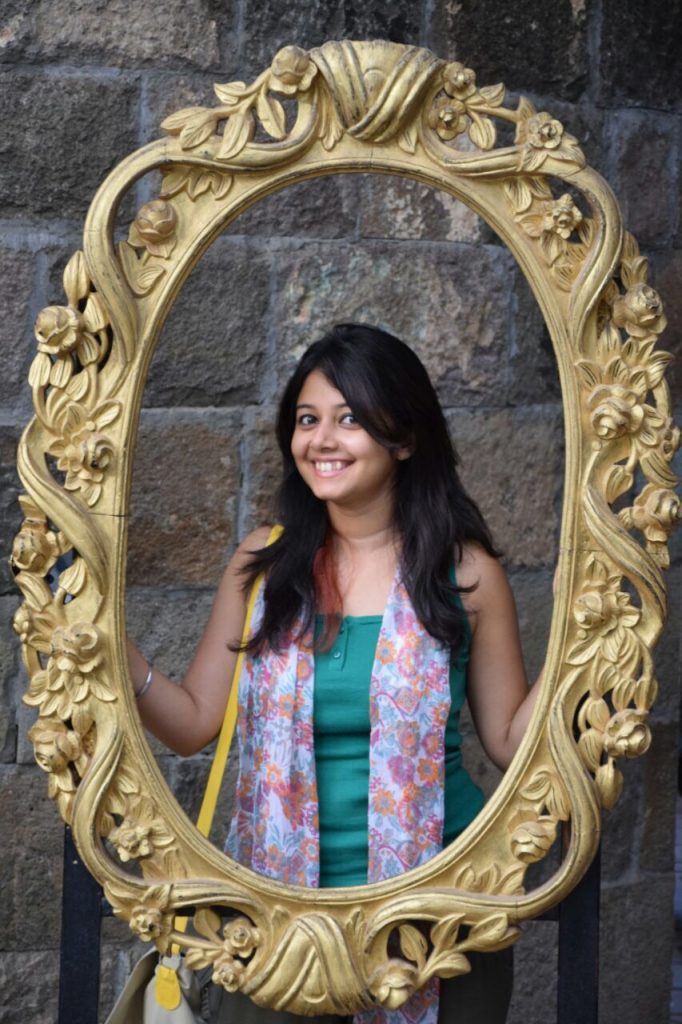 My day starts early at 6 and I begin it with a glass of warm water, honey, and lemon. Breakfast is usually egg whites, dates, dry fruits and a glass of milk. Then I have a morning snack which comprises of fruits, either a banana or an apple and I have it at least 2 hours before lunch.
Lunch is usually a bowl of salad with avocados, chicken or fish and dinner is usually just chicken or fish. And I also grab a fruit between lunch and dinner which is mainly grapes, strawberries or pear. I usually try and have early dinner but may miss out at times because of my work schedules but I try and squeeze in as much as I can.
Also, I drink a LOT of water. This is one mantra which I have always believed in because water hydrates your skin and makes it glow.
Maybe that's another reason why I look young.
I also try different exercise and workout at least 4-5 times a day for 30-60 mins.
I do have my cheat days as well where I indulge in rice or bread and desserts occasionally but I try my best to keep them within limits. You should not just follow my diet because i believe everybody's body is different. I usually follow a no carb diet because my job involves me sitting at the desk for long hours hence I do not eat carbs because lack of physical activity changes carbs to fat and stores it in the body. So do what's best for you but do it in a healthy way because HEALTH IS WEALTH!!!"
What is it about, that actually makes you appear old?
One day you look in the mirror and realize you won't be this young forever. Soon there will be wrinkles, strain, Franky patches and dry skin to worry about. This means you have been 25, the natural age growth stops. By the time you decide to take action, it would be too late. Your face would be tanned and striped, which can never be completely recovered.
The first signs you no longer look young are fine line and wrinkles. by the age of 27, fine lines and wrinkles start to appear in different areas of your face. Sometimes its hard to identify the change in the form of moisture loss. But with decreased sebum production and slower cell reproduction, it won't be long to become hard and dry. As this layer of skin ages, it becomes more sensitive to UV light. By the age of 27, there is a yearly reduction of elastin and collagen responsible for elasticity, strength, growth, and repair.
Ageing is a natural phenomenon which happens fast for some, while slow for others. This makes some people look younger to others of the same age. There are so many factors that can accelerate your aging, such as poor diet, unhealthy lifestyle and indifferent attributes. Unfortunately, One-third of your visible skin damage in 40's starts in the early twenties. You can't stop time, nor does the ageing. But can stop/control premature ageing opting the right food and good habits.
You can avoid most of your ageing concerns just switching to right fruits and vegetables. Eating fruits and vegetables is not just good for your health but also reduces wrinkles and strengthen hair. "Your daily dietary plan affects the way you look and develop" Said Dr. Joshua Zeichner.
21 Common foods that make you look Younger

Oysters
These disgusting fish may not influence you to feel perky, but rather science says it will enable you to look younger. Oysters are rich in zinc which helps to keep away signs of age-related skin issues. Not only it prevents premature ageing but also helps convert vitamin A (A vital mineral for the wellbeing of eyes). Research has shown, Taking a small amount of oysters in your weekly diet can slow the process of ageing.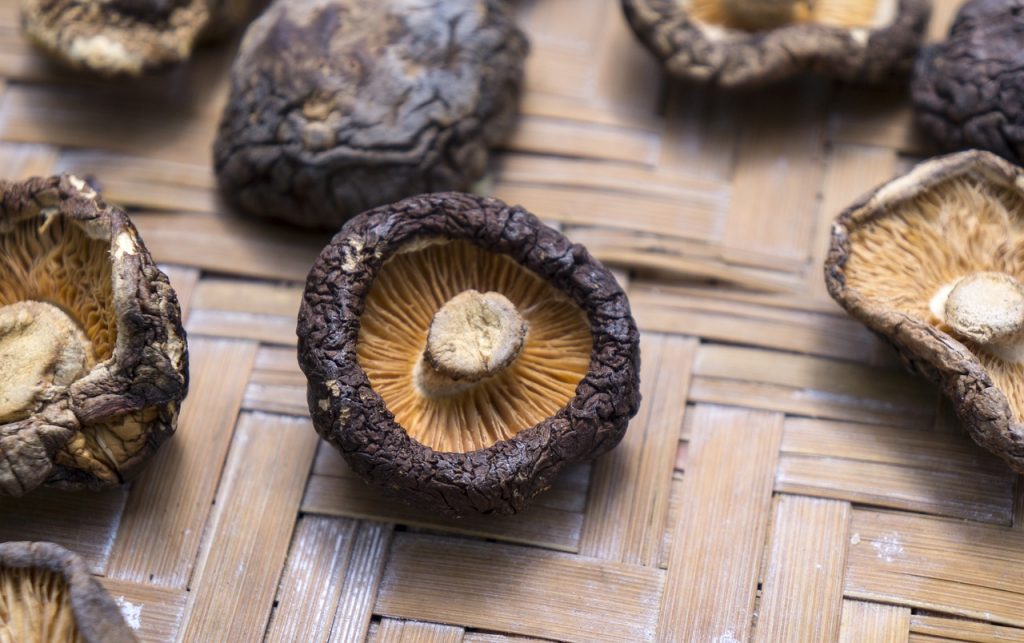 Shiitake Mushrooms
Silver hair is wonderful with regards to age, yet it's out of line to people who don't yet completed the major course of life. Having Silver hairs can make you look 8-12 years older. One of the reasons for early old age is wrinkles, lines, and silver hair. the most common cause for early Grey hairs is the lack of copper. An examination in the journal related to the body functions by Trace Elemental Research found that unfortunate adults with premature silver hair had a deficiency in copper levels in their body. Your body needs copper to deliver your hair colors. Shiitake Mushrooms are a major source of relief with an outstanding amount of copper it contains among other food sources. Just a Small amount of it gives 71 percent of your daily requirements for copper with the additional 40 calories.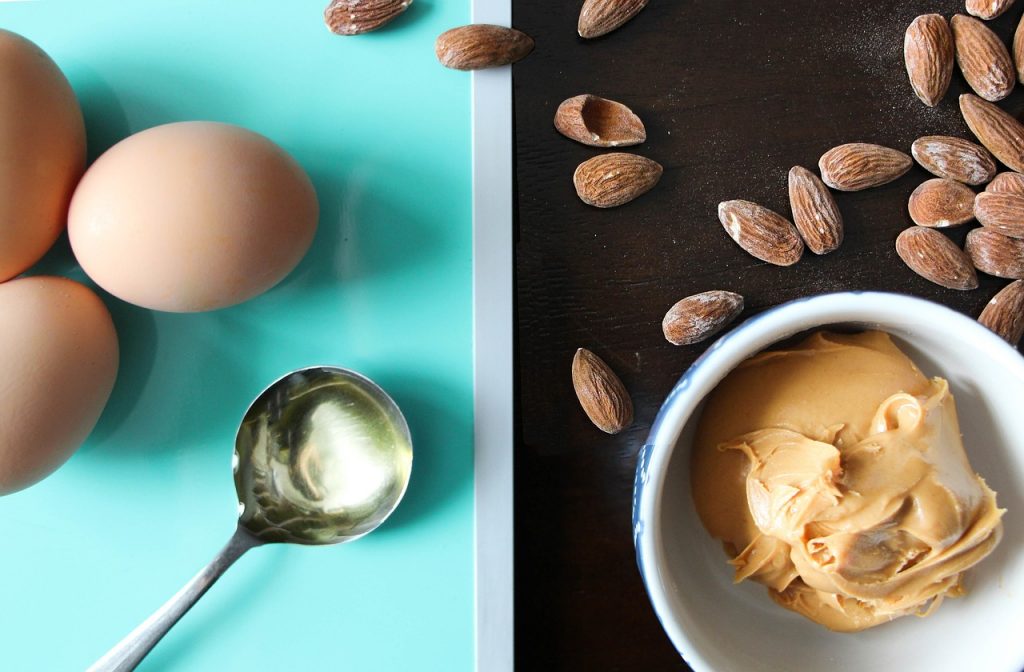 Almond butter
No, don't rub it like Rogaine on your face. Instead, Almond butter is a food that contains a mixed group of helpful nutrients. Including proteins, Healthy fats and a few vitamins that are helpful for good health of your silky hairs. This is the vitamin E content in nuts, which is trusted by specialists to keep your hairs thick and young. In a research done on 26 men for eight-month with an added dose of vitamin E in the form of almond butter have bigger, wider and healthy hair development. Just a single tablespoon of nuts/almond butter can fulfill about 70% of your daily vitamin E needs.

Olive Oil
Olive oil is one of the most healthy fats on this planet. Research has proved that it can help you look younger. It benefits by brings down pulse and decreases the danger of heart attack. Olive oil can also enable your skin to look younger by preventing accelerated ageing. Various case studies and research paper suggests it contains polyphenols which protect from sun damage. What's more, nearly 73% of olive oil is made up of monounsaturated fats, which is related to increased skin flexibility and glow of the skin.

Green Tea
Green tea is rich in antioxidants that can protect against free radicals. Free radicals are dangerously unsteady particles that shape in during the middle of stress and another metabolism. Anti-Oxidants prevent Cancer and other harmful effects of accelerated ageing by changing their structure to maintain free radicals in check. Green tea is especially rich in Vitamin E and polyphenols, which can fight diseases such as blood sugar, heart disease and resistance to insulin. Polyphenols can also secure strong and flexible skin on your face reducing or in part reversing a few indications of ageing to make you look younger.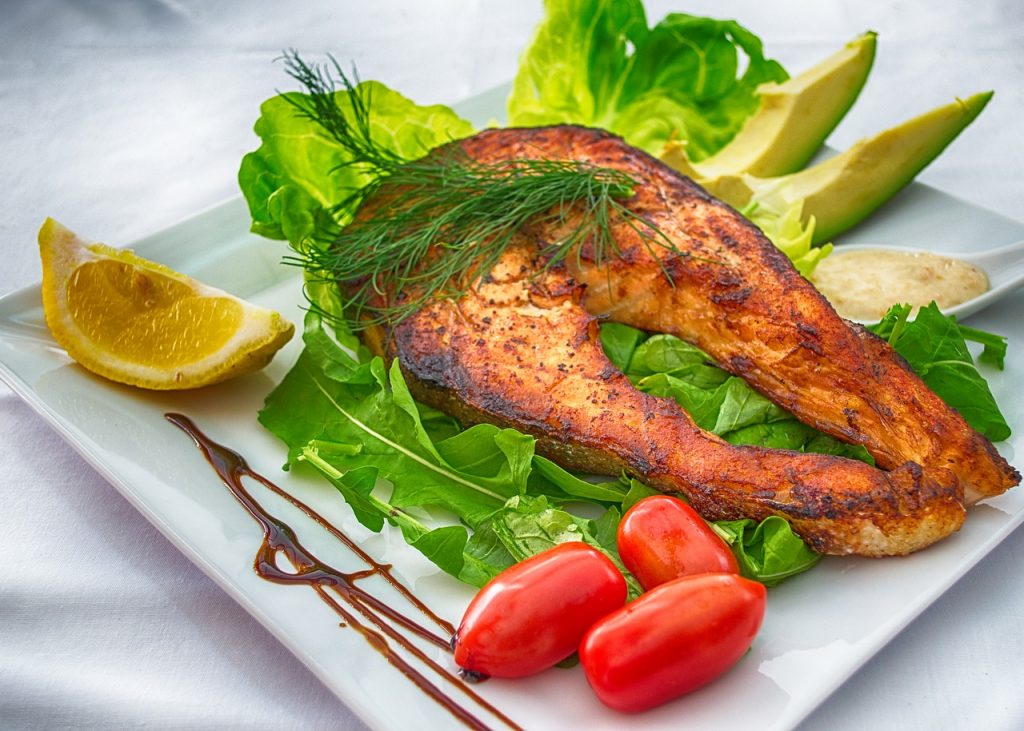 Fish
An anti-aging food with many other health benefits is none other than a regular fish. It contains a long chain of Omega-3 fatty acids which is quite effective in heart disease, Ulcerative Colitis, and high blood pressure. Studies have indicated that omega-3 can protect against inflammation and damage caused by too much exposure to the sun. nearly every fish contains Omega-3 but is much higher in Salmon, one of the most popular types of fish. It also contains a large number of anti-oxidants which can help your skin look younger. In an examination, individuals with heavy skin damage due to sun get instant relief after continues 3 day of fish in the diet.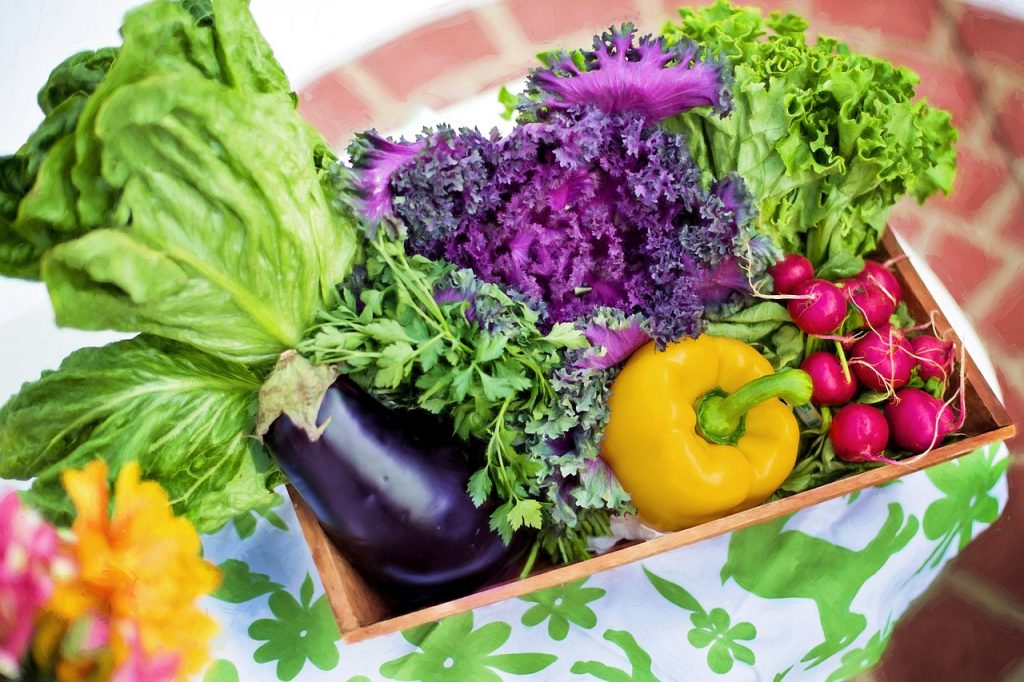 Vegetables
Vegetables are to a great degree nutritious and also are low in calories. They contain antioxidants which strengthen cell reducing the danger of heart-related illness, free radicals, and cancer. Many vegetables also have a high carotenoid content, for example, beta-carotene. They can protect against u.v radiation and body-damaging chemicals, which can accelerate skin ageing. The best sources of beta-carotene are carrots, pumpkins, and sweet potatoes. Many vegetables rich in vitamin C are helpful for flexible and strong muscles. Studies have shown that when vitamin C consumption is increased by 15% for a month. There is an increase in antioxidant activity by 40% reducing lines and wrinkles. vegetables rich in Vitamin C are green leafy vegetables, Tomatoes, broccoli and green peas.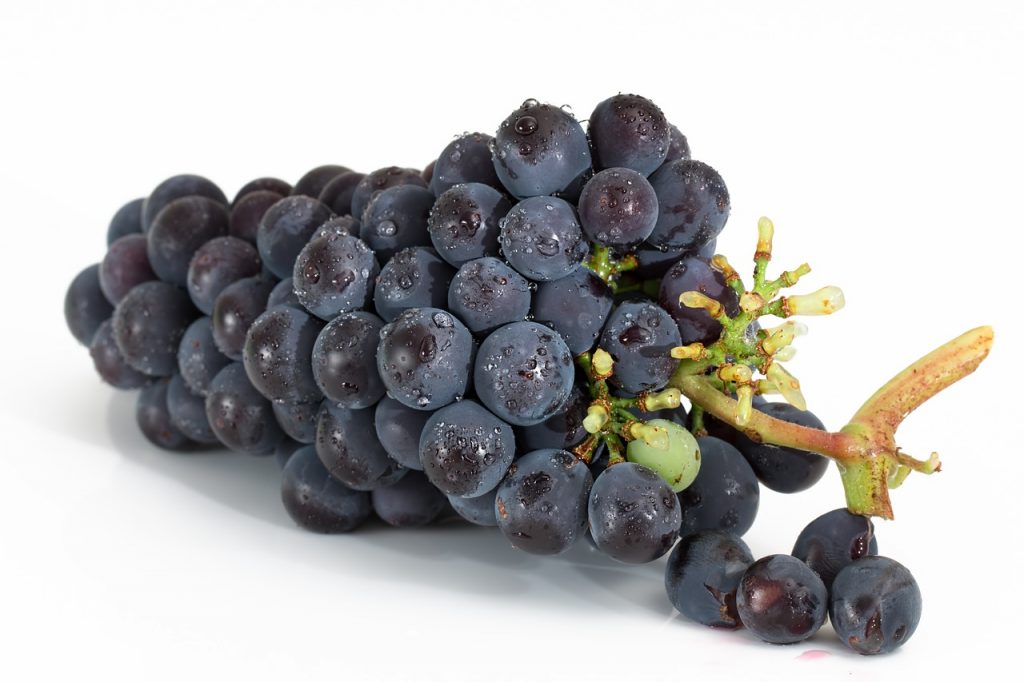 Grapes
A fruit found in clusters, having many health benefits are non-other than grapes. they aren't just the source of rich vitamins A, B6, and C but are also a rich source of folic acid, potassium, calcium, magnesium, and selenium. They also contain compounds like anthocyanins which helps you not just look younger but feel it. Grapes help people suffering from arthritis and boosts collagen in the retina, which indeed protects your eyes against age-related degradation. Appart from many of its health benefits it helps reduce lines and scars on your face.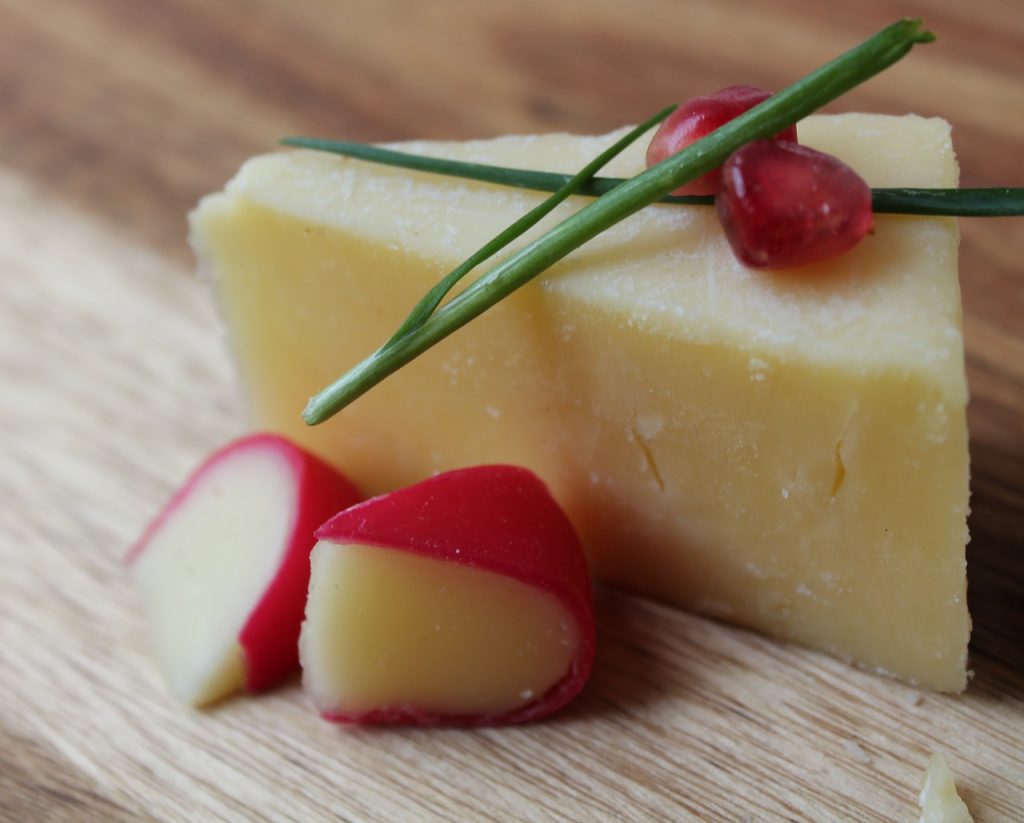 Cheddar Cheese
There is good news for cheese lovers, Now your loved dish can also help you maintain a youthful smile. As we age, our smile starts to lose its sparkle. Without any concern or hard work, you can easily avoid yellowish shading or old appearance by maintaining your's face Ph level. Studies have shown that there could be accelerated discoloration of skin in acidic condition. Having Cheddar cheese helps you maintain that ph balance and thus slow the pace of ageing.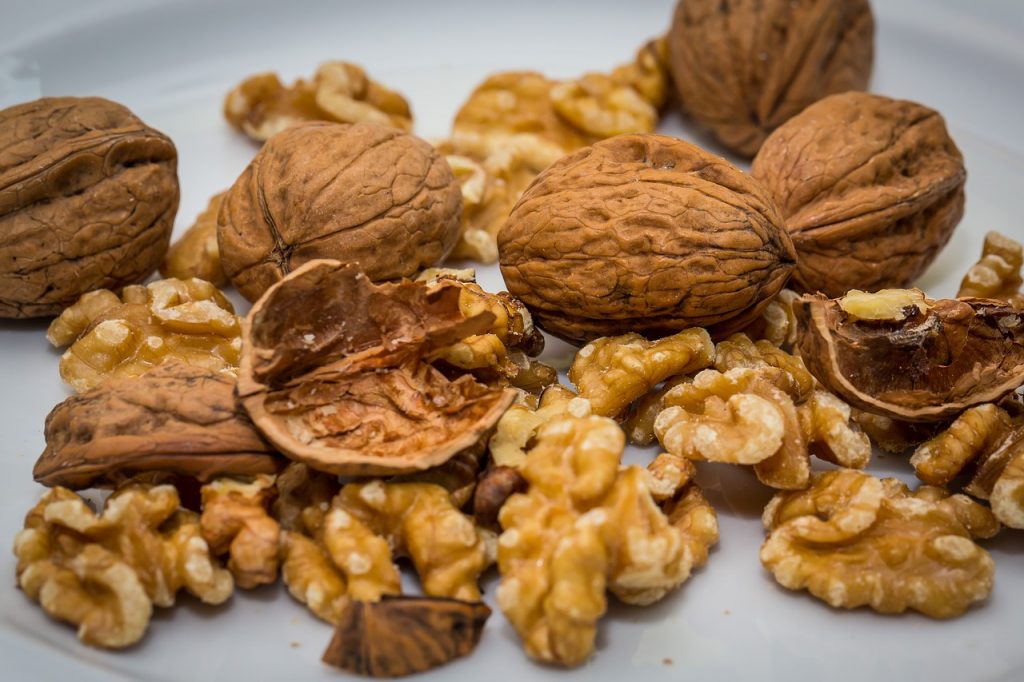 Walnuts
Walnuts are great for your body. Many makeups and skincare products contain them in one part or another. Walnuts are rich in nutrients which are believed to be beneficial for your daily beauty needs. they help in proper arrangement of skin cells, improve cell recovery and stops premature ageing. If you want to look younger, add some walnuts to your daily routine. How are walnuts so beneficial? Nuts like that of walnuts are filled with antioxidants and omega-3 fatty acids which can dramatically reduce the risk of heart disease, accelerated ageing and slow cell recovery. A general problem that refers to a series of serious complications such as heart attack, premature ageing, lack of skin glow and pain in joints.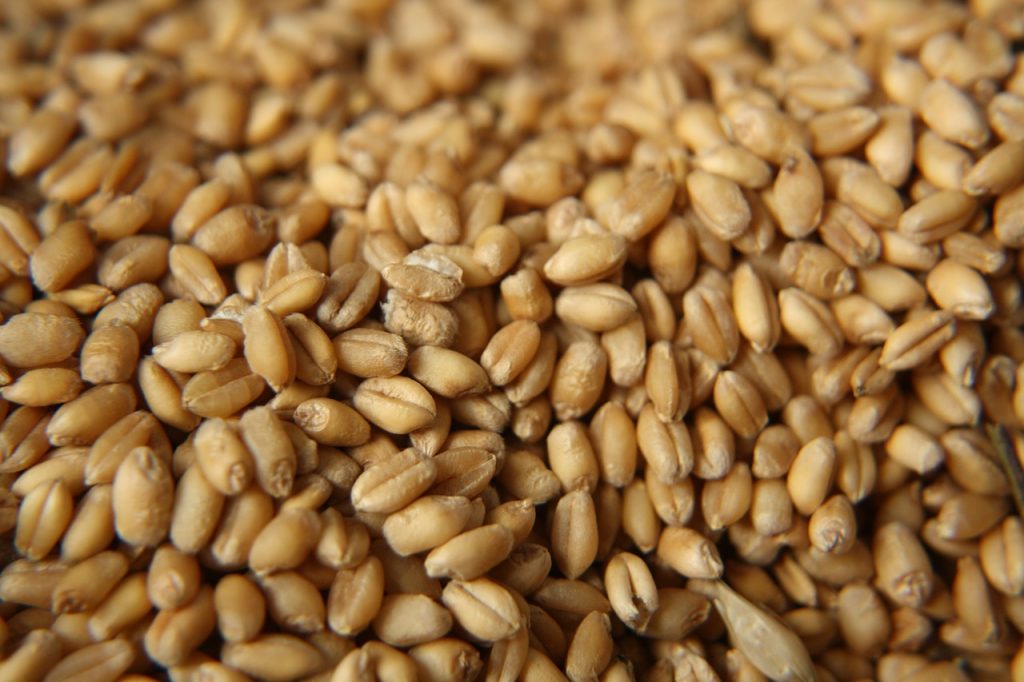 Whole Grains
Have you heard the term "Whole Grain"? Do you use them for regular grains? If so, there is a good news. Research has shown, whole grains not only help you get trim giving a more youthful look but also helps your skin look younger. Refined or regular grains increase the blood sugar which is related to accelerated ageing and wrinkles. Eating Whole grains can significantly reduce the ageing process as it contains less sugar which needs to be converted to glucose. The high amount of glucose can damage collagen a nutrient for healthy skin formation.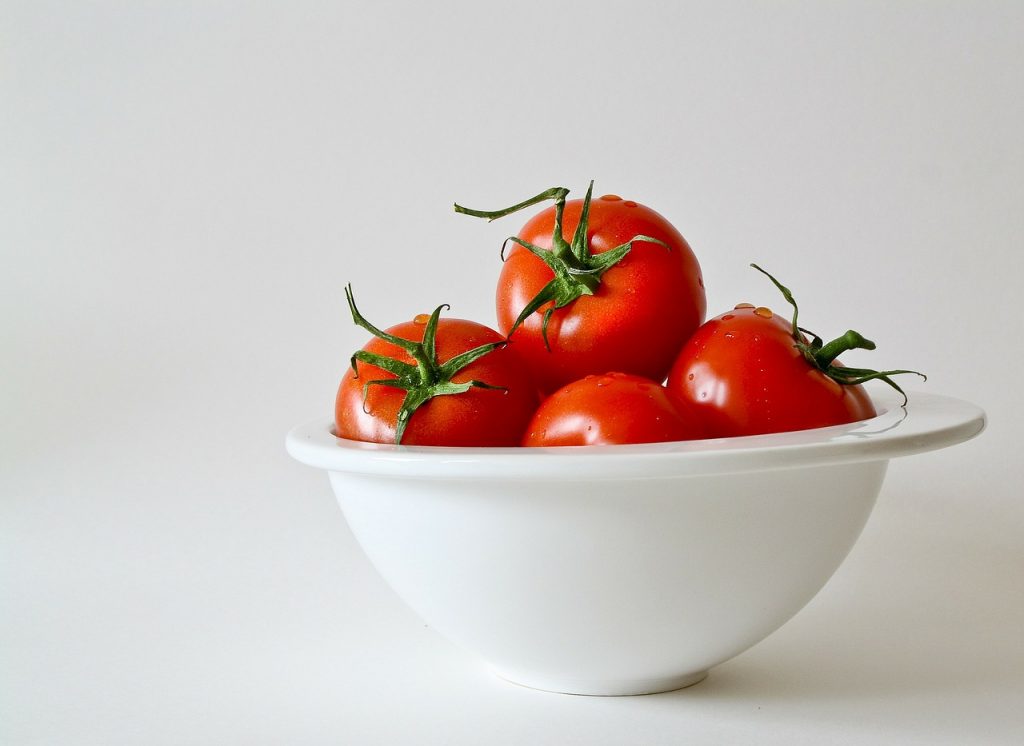 Tomatoes
Recent research has shown that the reason that melanoma rates are so low in areas like the Mediterranean – where you can see many topless in the middle of the summer sunshine – there must be something with the Mediterranean food that helps them protect from those u.v radiations. Foods that are rich in cell strengthening antioxidants, especially products of the fruits and vegetables, can help fight the oxidation due to U.V radiation.
In a recent research journal published in London, it was said to have a significant effect of tomatoes on Oxidation due to U.v radiation. eating 6 tomatoes a day can reduce the risk of sunburn and oxidation by 33%. What's more, tomatoes have the ability to hold or do something to make you look younger: while carotenoids and cancer prevention agents enable the body to fight the oxidation of skin cells, its other nutrients such as procollagen, an atom that gives the skin its structure makes your skin more youthful.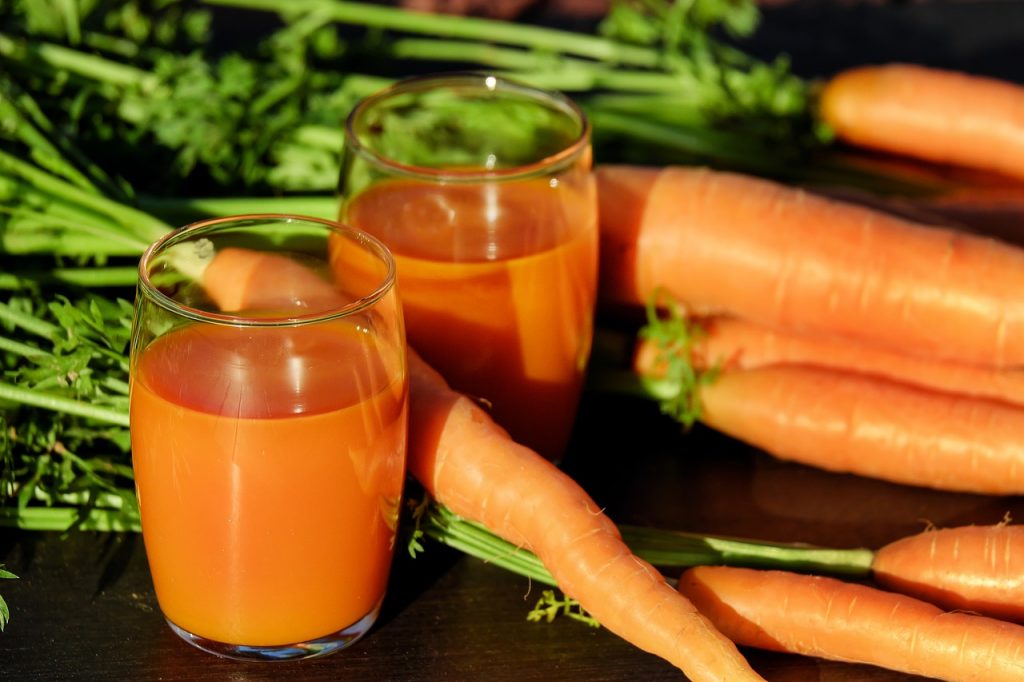 Carrots
Most yellow, red or orange products of the soil such as fruits and vegetables contain fat-solvent carotenoids, which are quite helpful related many cases of cancer. 1/2 Glass of carrot juice can meet your daily requirement for carotenoid contents, which can help reducing skin ageing.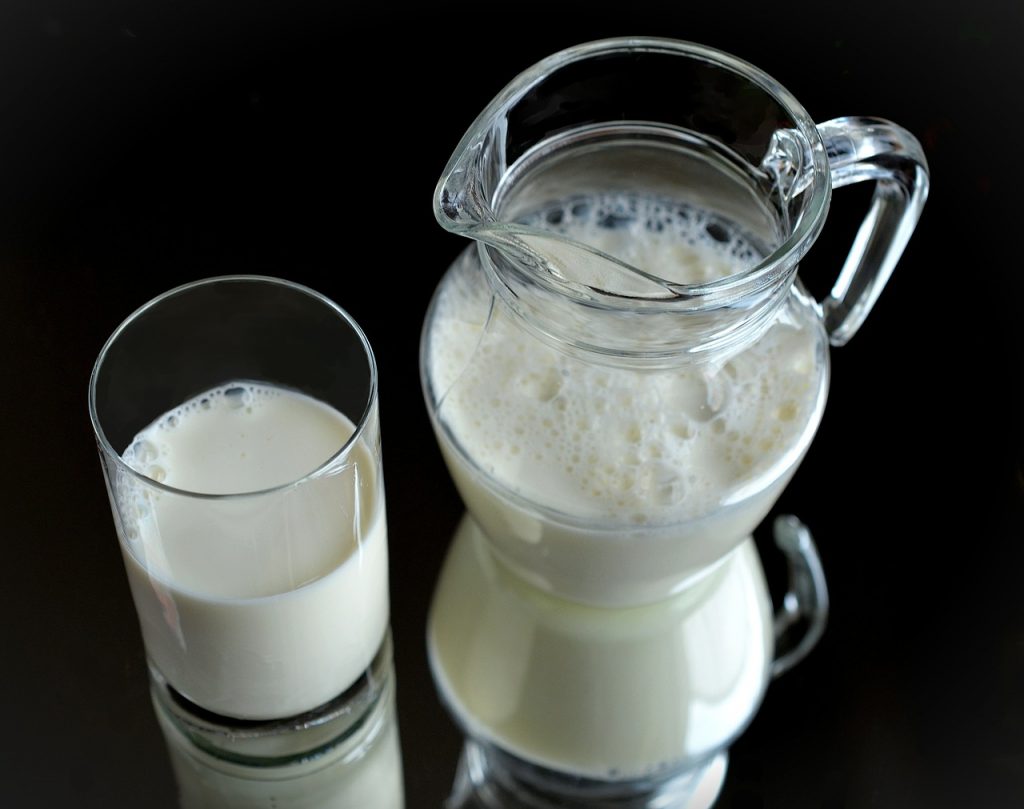 Milk
We as a whole understand the usefulness of drinking milk. milk is vital for early development at the birth and is useful for wellbeing. That is the reason it is viewed as a supernatural drink for good health. US division of Farming prescribes drinking at least 150 ml of milk every day to keep your body solid and make your skin shiny. Milk is rich in calcium and vitamins such as b12 which is very useful in giving your skin a very pleasant shine from within. Above all Calcium with vitamin D helps fights melanoma, (a sort of skin cancer) as per National Institute of Cancer Information.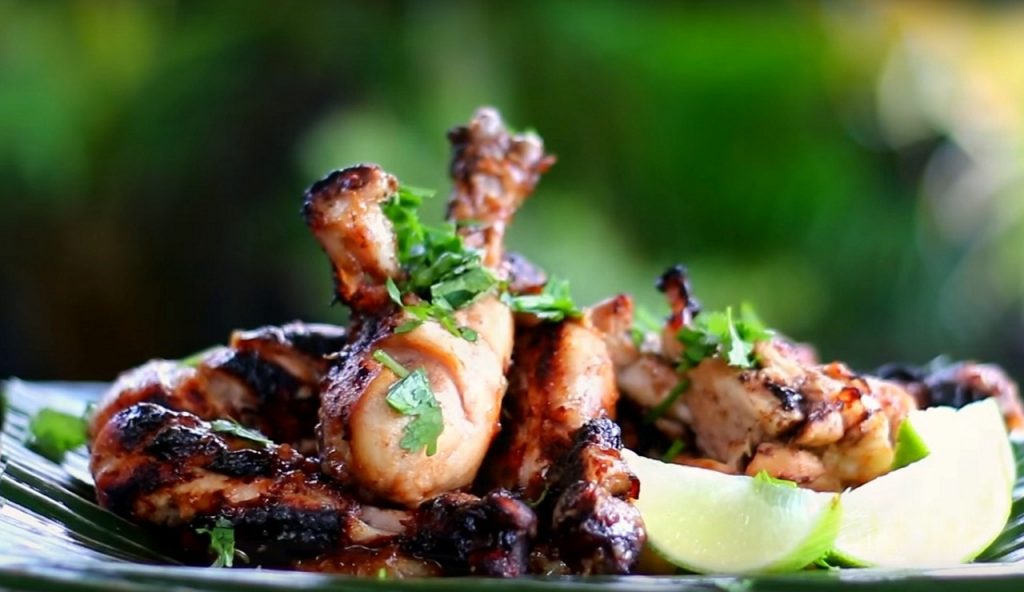 Chicken
Chicken is one of the most popular foods for people of all ages around the world. It is not only an important part of many food-related traditions but also very nutritious and delicious for the taste. In addition to protein, chicken is rich in different minerals like phosphorus and silver, vitamin B5, magnesium, zinc and vitamin B6. It helps relieves stress and paves way for the growth of new cells.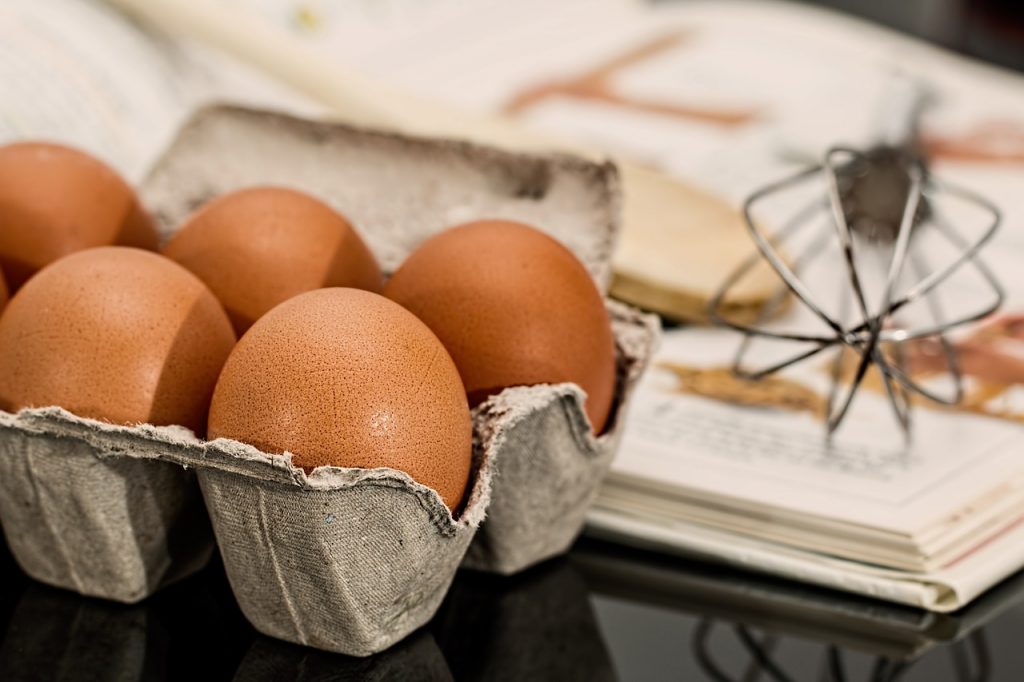 Eggs
Egg not only strengthens your inner body through its high protein content but also improve your skin glow when applied externally. The egg is found to work both internally and externally on your skin. Their protein content acts as a building block in the skin, increasing skin elasticity and repair damaged cells. Above all Eggs are rich in choline and helps maintain a healthy liver, heart, and brain.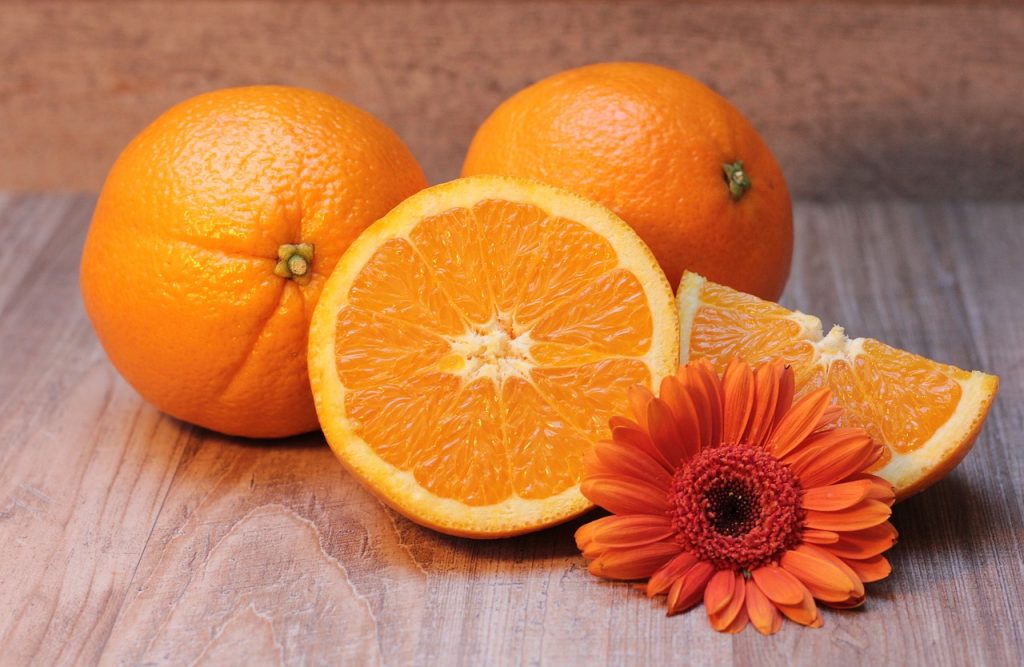 Oranges
In fact, eating a single orange per day daily can enable you to feel and look younger. This describes this delicious natural product isn't just rich in vitamin C yet, in addition, contains anti-oxidants. It can enable you to get in shape, reinforce your resistant to ageing and create a more helpful skin. Oranges are high in fiber and vitamin C and are low in calories so they are an awesome approach to begin your day. Oils in oranges help to saturate the skin cells giving a more extended and smoother skin.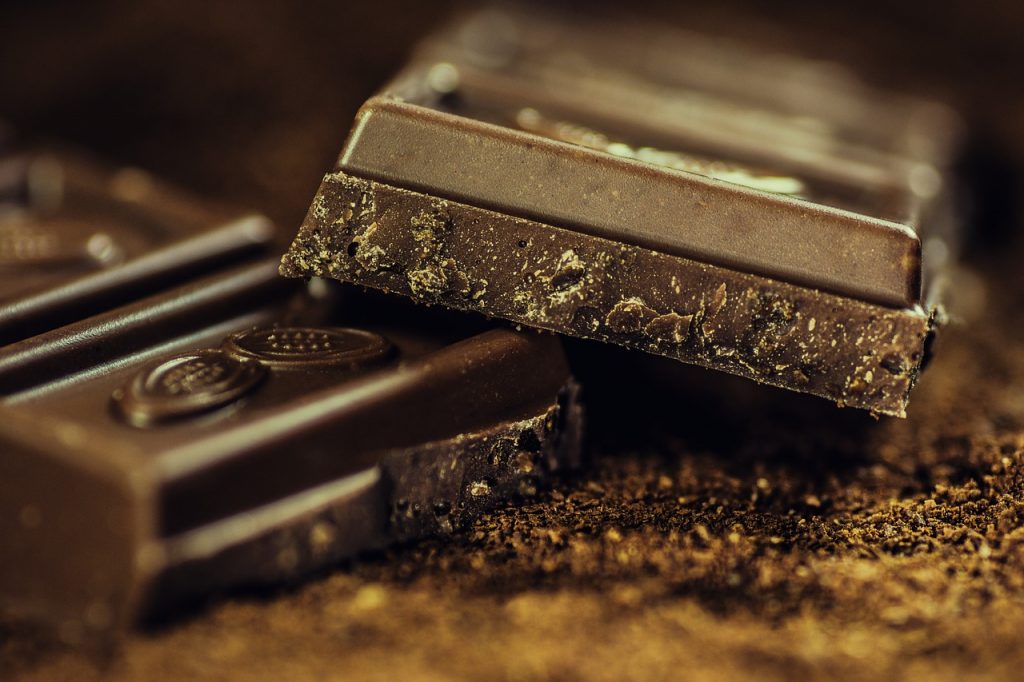 Dark Chocolate
Of course, you may be eating chocolate but with a fear of weight gain. Good news: You can enjoy your favorite chocolate while getting younger each day. According to a study published in a nutrition Magazine, Dark chocolate helps keep your skin hydrated, reduce roughness and redness. According to Professor Ian Macdonald … cocoa beans of dark chocolates have the magical power to help fight sleep deprivation, fatigue, and the aging effects. Cocoa beans have the high concentration of the antioxidant which helps to reduce the tanning, roughness, and ageing of the skin cells. Further, eating dark chocolate can increase blood flow to the skin and improve its ability to retain moisture. which helps reduce lines and wrinkles making you look younger; said Dr. William.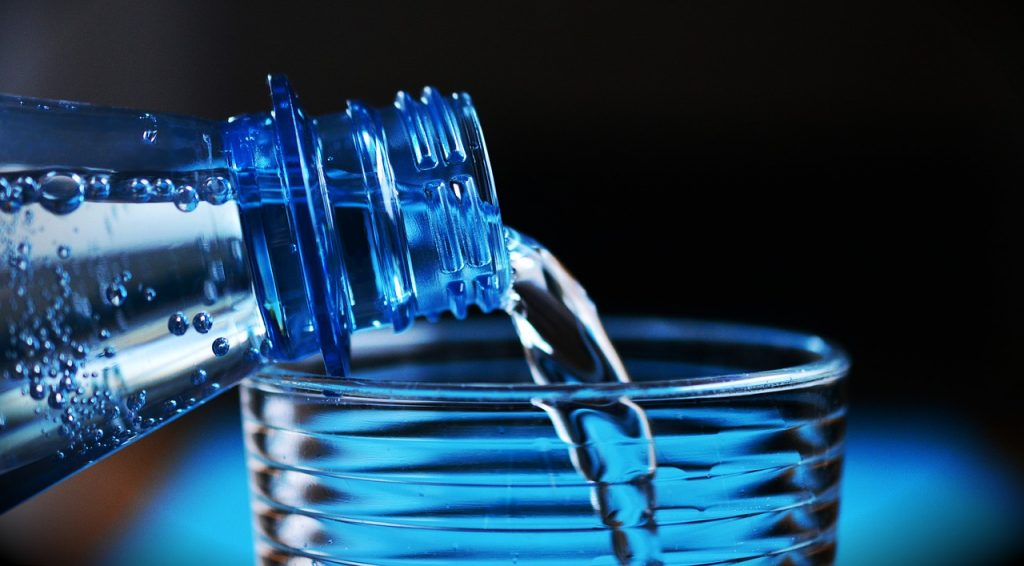 Water
In addition to these foods, carrying water bottle would make a big difference to the health of your skin. Because water plays an important role in the removal of harmful toxins from your body and cleanses the skin so that it shines beautifully. Drinking plenty of water helps the skin look good by hydrating the skin from within. And when you does not drink enough water, it dries the skin so the wrinkles form.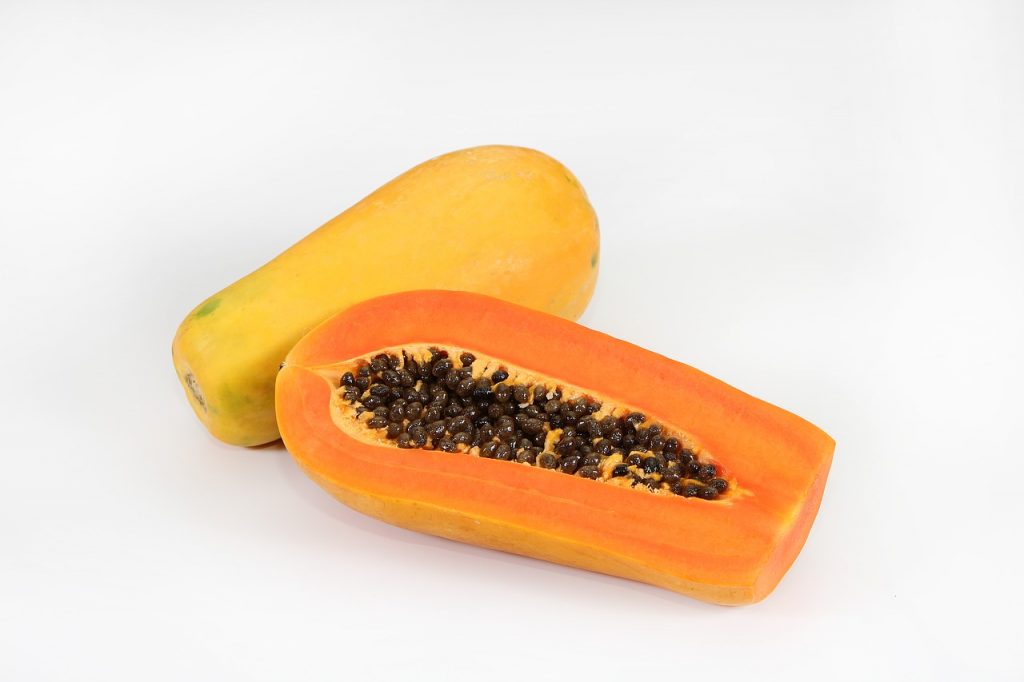 Papaya
Papayas are rich in beta-carotene, which helps your body convert vitamin A. They are the key elements of expensive skin care products to reduce age spots and wrinkles. Papaya is a high-quality fruit with high water content which helps your skin look, smother, softer and look younger. The natural brightening system has its own qualities. It bleach your skin without any side effects. Vitamin A in papaya helps to evacuate dead skin cells and keeps the skin delicate and flexible/skillful. Hydroxylated acids help break down dead skin cells to delay indications of ageing, for example, hardly visible lines and wrinkles.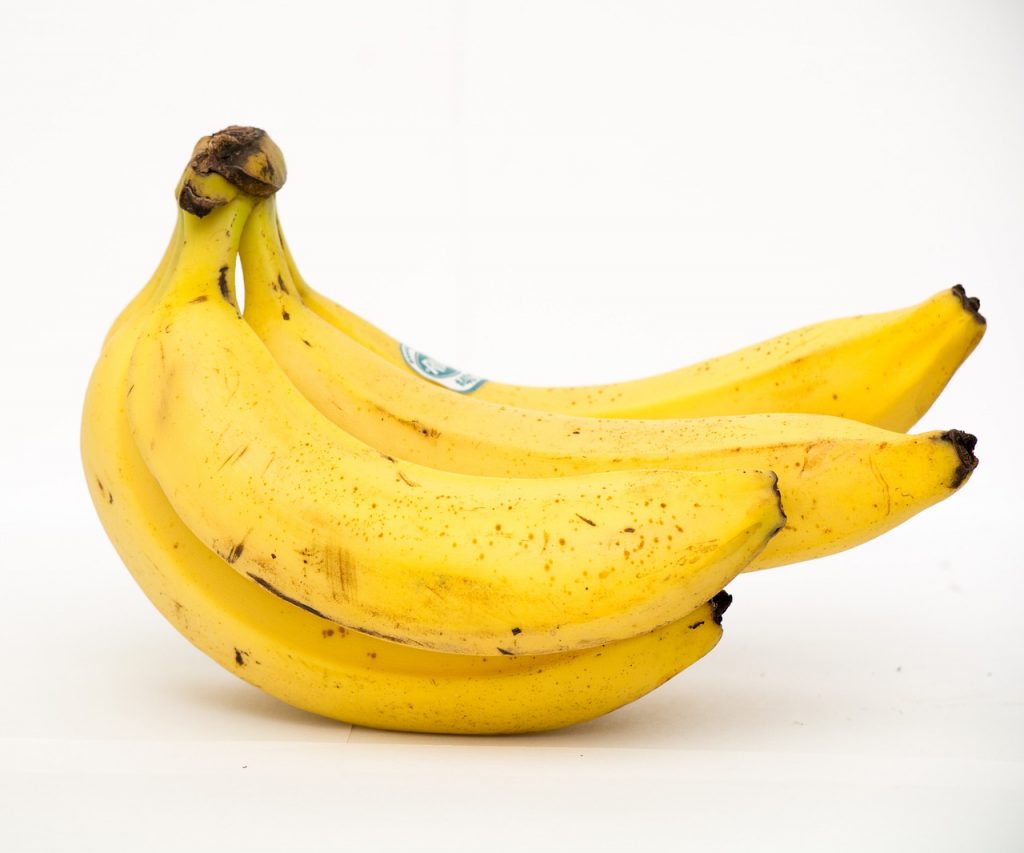 Banana
It is one of the most used fruits on the planet. They are very rich in the anti ageing compounds such as antioxidants and other chemicals (vitamins, minerals, protein, etc.). A banana contains about 467 mg of potassium which is important for maintaining blood pressure and avoid heart disease. Even bananas contain vitamin B6, which prevents anemia (a disease that causes weakness) related to the heart disease. There are many health benefits for the banana as it contains minerals like vitamins A, B, and E, potassium, zinc, iron, and manganese. They help in skin recovery and slows the process of ageing making you look younger.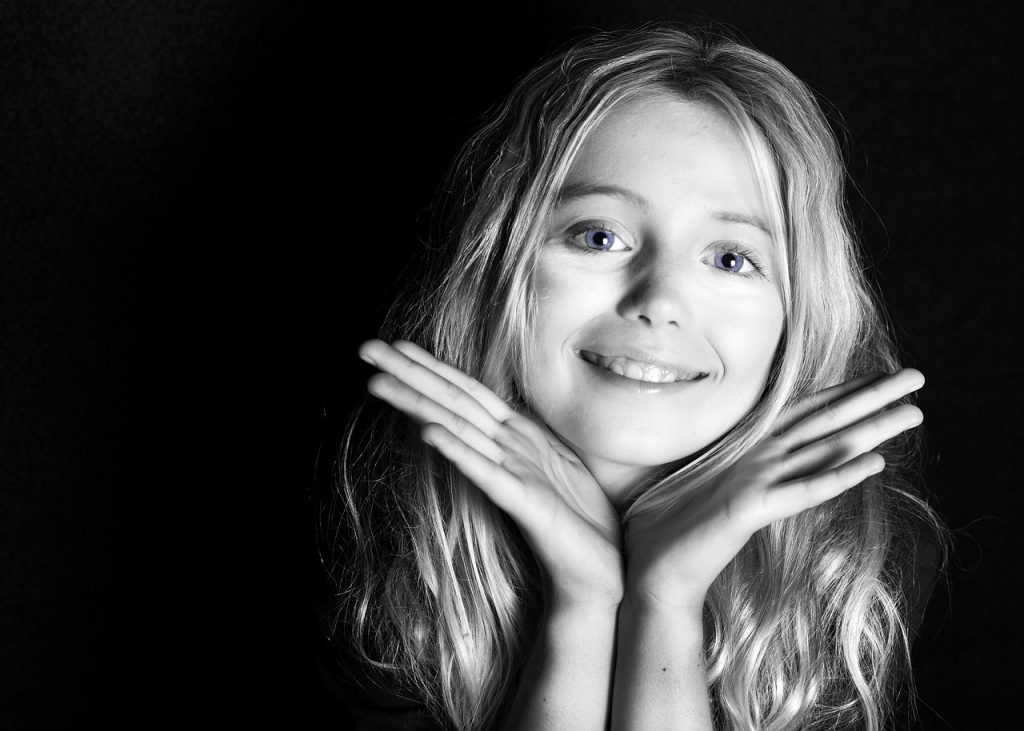 Say Cheese….
Apart from these foods, Smiling can make you look younger said in a recent report. The report showed that people who saw pictures of smiling people detected their age as younger than who isn't smiling but was younger. Scientists say this is the main examination that proves that outward appearance significantly affect the quality of impression and age estimation. Invest in happy moments to smile more and more to live without bounds of age. When you're cheerful, it just reflects on your face and influences others to consider you younger than your age. In the event that you need to invest in happiness and joy, live cheerfully, invest energy with family and companions, do things that you love and honor. Skip from your frustrating busy day for an hour and complete something that influences you to smile more.