Shipping your bike from place A to B can sometimes be a hassle when you did not know what is a resalable price to pay. So how much does it cost to ship a bike? Well, it depends on a number of factors including distance, weight, mode of transportation, packaging, transportation time, etc.
In general, it cost around $100 to $300 to ship a regular bike with 50 lbs weight; anywhere in the US using courier services like FedEx, UPS, sports express, and BIkeFlight.
Similarly, when flying U.S domestic with your bike it costs anywhere between $30 to $150. It includes Alaska Airlines, Delta, United, Southwest Airlines, Frontier, and American Airlines.
On the downside when flying you need to buy or rent a dedicated bike travel case. One like this ( Evoc Bike Travel Bag ) that you can easily get on amazon or from your nearest bike store.
Preparing Your Bike To Ship In Budget
Before you begin packaging your bike there are various preparations that one needs to undertake to ensure you always ship your bike at the lowest possible cost.
There is a weight limit to standard shipping and you need to pay a premium for the weight beyond. So it's best practice to clean/wash your bike a day before packaging to rid off any dust/soil/mud.
Now when dissembling your bike you should begin with unscrewing the handlebars. Using an alley key unscrew the front of the handlebar. Then turn and lift the handlebar using a suitable size wrench.
Similarly unscrew the bolts of the seats using alley key from inside down. Then slowly turn the seat till it comes out. Now its time to depressurize your tires and remove pedals.
Then carefully remove the wheels. Many times you might just need to remove the front wheel to fit in inside the standard shipping cardboard ( you can find one easily from your local bike shop ).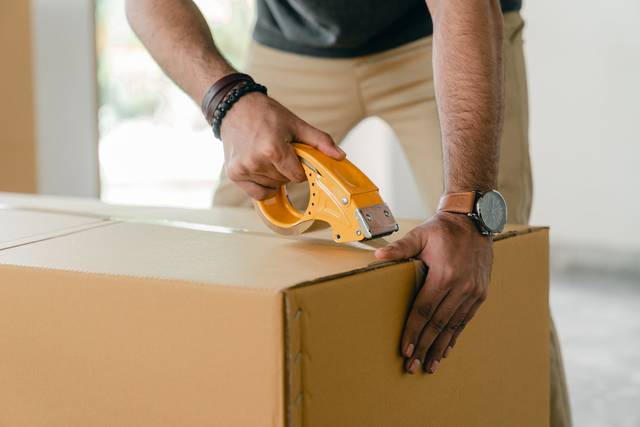 Packaging Advice For Shipping A Bicycle
The standard size of cardboard used for shipping a bicycle is 130cm x 30cm x 90cm and 140cm x 30cm x 80cm. So buy one which best suits your bike; you may also use a bigger size box but that will cost you more.
You might also need to buy polystyrene chips or bubble wrap to fill the void in the cardboard. Old news papers can also be used but then you need to break them into small parts and then fill them in.
Prevent any movement by using fixes or cable ties before you place your bike inside the cardboard. I personally use insulation foam tubes to cover my bike frame as an add-on.
When covering the bottom of the cardboard with bubble wrap or crumpled newspapers; make sure you provide extra cushioning to reduce the impact of shock or impact.
Fill the empty space and finally seal the box carefully using several layers of packaging tape. Just one last thing do not forget to add a return to sender label.
Everything You Need To Dismantle Your Bike
Bike Travel Bag / Cardboard Box
Brake Pad Spacer
Axle Fork Spacer
Packaging Tape
Bicycle Shipping Rate Chart
| | | | | | |
| --- | --- | --- | --- | --- | --- |
| Company Name | Cardboard | Bike Case | Rate $ | Limit if Any | Link |
| FedEX | ✓ | ✓ | 45 – 220 | 150 lbs | |
| Bike Flights | ✓ | ✓ | 100 – 400 | 108 in L | |
| UPS | ✓ | ✓ | 90 – 300 | 150 lbs | |
| Luggage Forward | ✓ | – | 80 – 280 | – | |
| Alaska Airlines | – | ✓ | 30 – 110 | – | |
| American Airlines | – | ✓ | 150 – 225 | 100 lbs | |
| British Airways | ✓ | ✓ | FREE* | 190 cm L | |
| DELTA | – | ✓ | FREE* | 50 lbs | |
| Frontier | – | ✓ | 75 – 120 | 99 lbs | |
| Lufthansa | – | ✓ | 80 – 172 | – | |
| shipBikes | ✓ | ✓ | 70 – 450 | – | |
| Southwest Airlines | ✓ | ✓ | 75 – 100 | 50 lbs | |
* Included in your normal baggage fee ( i.e 30-90 Dollars )
How To Ship A Bike With A Courier
There are various generic as well as dedicated couriers that offer bike shipping services. The most common and cheap method is to use services such as the Fedex, DHL ( International ), UPS, Bike Flights etc.
When shipping your bike internationally both DHL and Fedex could be a great bang for the buck. The UPS services are somewhat better ( what I had personally experienced ); but are 1.5 times the average price.
For shipping within the US FedEx and UPS are reasonably similar in terms of price and service quality. On FedEx, it takes in between 45 – 220 dollars to ship domestically; while it takes 90 – 300 dollars on UPS.
To book your courier online head on to the courier services website that you want to use. Pickup drop options, destination, weight, size and additional services like 1-2 day delivery comparing prices.
Pay using a debit card, credit cards, or using services like PayPal. Some will charge you before on the estimated price while others charge you finally when you actually drop the package.
Print the shipping label and affix it to your bike cardboard. Sometimes you may need to check the email to get the label. Once done take the shipment to the selected shipping facility.
They measure and weigh your package and will charge you money if you had not already paid or in case your dimensions or weight are actually more than what you have described.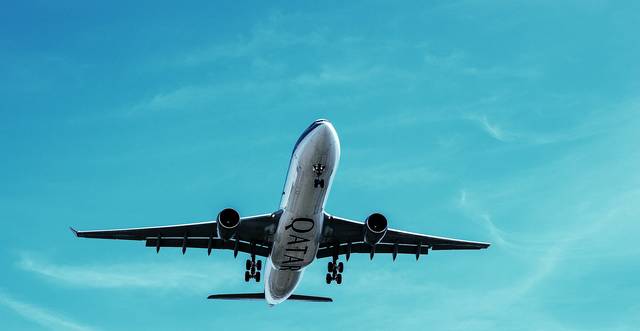 Traveling With Your Bike By Air
Going for vacation or bike event and need to take your bike? Why not travel with your bike by air and save a ton on shipping cost. The cost to ship a bike by air has come down by a factor of 4 compared to what a decade before. Which makes it cheaper than many other modes of shipping on most routes.
You can easily take your bike from LA to New York for at least just $75. On some flights such as the British Airways and Delta Airlines it's free; i.e, the cost is included in your regular baggage fee.
All you have to do is to pack your bike in a bike travel case. This might be your one-time investment but will come in quite handy if you travel too often with your bike.
On domestic flights such as Alaska, you can take them for just $30 if you declare it as your check-in bag. Since they store your bike in the cargo hold; its always better to use travel cases instead of cardboard boxes.
On the downside you end up paying for your flight ticket, bike travel case and additional sport equipment charge to carry your bike when you fly. Add them all and it becomes too expensive and impractical.
Further on most cases you need to call and aware your flight in advance ( 12-24 hrs ); about your sport equipment ( here bike ) package i.e weight, dimensions, price etc.
Easy Door To Door Bike Shipping
Don't want to fool around with giant box at airport? Need help shipping your bike? Put the brake on your shipping stress and use door to door bike shippers.
While there are many bike shippers to choose from; I personally rely on Luggage Forward. If you are ready to spend a little more extra; they will help you with disassembly, will package the bike themselves, will pick from your home, measure it and do other needed formalities.
The company has been shipping clothes, bags, and sports gear for almost 15 years. You can use them to ship your bike both internationally or within US.
The luggage forward operates much similar to services like Shipbikes and Bikeflights, but with more benefits for a similar price. The other method is to contact your local bike shop and ask them to ship it for you.
When relocating over a distance of 50 miles I usually ride my bike through to the destination. That saves me the cost of transportation, packaging, plush the time spent for assembly and disassembly of bike.
Also Read,
How Long Does It Take To Bike 20 Miles?
40+ Cool Bike Names To Distinguish Them From Each Other
How Much Does It Cost To Charge An Electric Bike