Whether you like it or not cycling is seeing some renewed interest in this trend of pedal-assisted e-bikes. E-cycling is a great way to commute in short and medium distance.
According to a report published by the Association of Cycling Tourism in France. Around 45% of french prefer to use bicycles for their daily commute when on holidays.
A major portion of them are now using e-bikes. Be it sports, travel or leisure e-cycling is experiencing an upward boost all around the world.
Everybody knows that regular biking is a great source of exercise; especially when done regularly. But what about the electric bikes that are a little too easy to ride?
In a recent paper published by the National Center for Biotechnology Information (NCBI). Electric bikes or e-cycling is a great source of low-intensity workout; that helps keep you fit, your muscles strong and your heart young.
Given the high rate of inactivity spread across our society; an electric bike is a great way to start. It does not just reduce the barrier to entry but also enables old to ride again on a bicycle.
Thanks to its growing popularity a separate e-bike events are slowly emerging in the US and much of Europe. Last year we came across a bunch of e-cyclist driving our way home from vacation.
With Great Power Comes Greater Responsibility
Yes, you get it right, a line from one of my favorite movies. But how does it fits into E-Cycling or biking in general?
An e-bike is not your car and so not something to proud off or feel too attached. In respect, it's about emotions, belongingness ( e-cyclist community ), leisure and fun.
Whether you are a solo traveler or likes to ride with a group, friends or a family member. Its always relaxing close to the mother nature and provide a sense of true freedom. In fact, one of my finest travel memories is with bicycles be it electric or mountain.
The only thing that sets the electric bike apart from traditional bikes is a small motor. It provide the necessary power to assist with your ride.
Now here comes the responsibility as a responsible citizen; to use the car less often and contribute towards a greener future. Plus as we switch to bikes our interaction with people increase, our curiosity increase and wee feel at calm mentally.
If there is anything that recreates links fast after participating in social events is riding a bike. Just go for a ride and you will make new friends each passing week.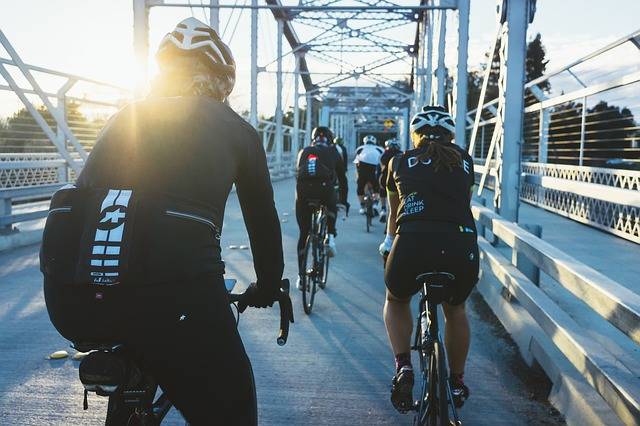 Rediscover Your Neighborhood E-Cycling
When was the last time you went to your neighborhood? Maybe daily but how often did you notice a change. Being on a car at speed we tend to miss on details and often realize a change once its too big to be ignored.
I too love the thrill and satisfaction to drive my car at maximum safe speed. But I too enjoy the decency of riding a bike and calmness it offers. Riding a bike or going for a walk is like seeing the full picture. You can see and observe things in real-time.
If you are passionate about travel and seeks pleasure; then you should not wait for your children's to age 13 or 15. Instead, take your e-bike and go for a road trip.
Plan a trip with as many people as you can and head for the next nearest town or major tourist destination. Do not take on too many miles at once instead break it into smaller segments of 15 to 25 miles each. So take on this challenge and enjoy the pleasure of the ride.
On an e-bike, you do not get bored of the slow speed or exhausted after continuous heavy effort. So keep on pedaling as if the road is almost frictionless and require minimal effort.
I have been on many trips; some via car and some on the e-bike. If there is one thing that differentiates both is the journey and not the end result. Here in the car, it's more like a nice start and an end with nothing as much in the middle. But on a bike, it's the middle part of riding that is most satisfying and memorable.
Read More: E-Bike Weight Limit? Net Weight And How Much Can They Carry
Health Benefits Of Riding E-Bikes
Most fixed gear bikes are pedelec in nature. This means you need to keep paddling to keep the motor moving. This might be a challenge for some, but for a casual rider aiming for fitness would love this change.
After all, you have to keep peddling to keep your e-bike moving; keeping you fit and healthy from your first ride.
For being physically fit and energetic, we require to constantly keep a check on bad eating habits and burn fat. Now since not, everyone has time for that extra hour of the gym after exhausting work at the office; e-cycling can be a great choice for yourself.
With these, your body is engaged in doing work all the time. which then helps in fat loss and builds muscle in the longer-term.
You can build upon these effects by adding the challenge of the terrain or simply switching off the assist function.
What are the advantages of cycling as exercise?
Cycling is Good For Your Heart
Cycling Boost Your Mental Health
It Burns Calories
Cycling Reduce Stress
Cycling Helps Get You Better Sleep
In Group it helps Make Better Bond
Cycling is the Best Way For Growing Muscles
Regular Cycling Boost Your Immune System
It is a Great Exercise For Diabetic Patient
Improved lung function
A Bit of History – Before We Were taken Over By Cars
Let's forget about the recent sure in e-bike popularity or reinterest in biking in general. Let's forget all this and go back to the old times before the cars fully takes over into our daily life.
While the car first become popular in 1936; but it was the 60's when it finally taken over as the preferred means of transportation.
My grandfather used to take their bicycle to their work for a major part of their life. They often told stories where they plan to switch to a moped but finally made a big jump from bike to a car.
Back then owning a car was a matter of prestige and represents social progress. Just the way bicycles were in the '30s and owning the latest iPhone in recent times.
My grandfather used to tell the little sweet stories about their encounters, accidents and many incidents in their life biking. I never knew whether they were all true or made up just for myself.
Anyway, bicycles have returned in a great way after the introduction of mountain bikes in the late '80s. Thanks to global circumstances that prefer electric vehicles over fossil fuels. Electric bikes are here to stay for the time and you should try to get the most out of it.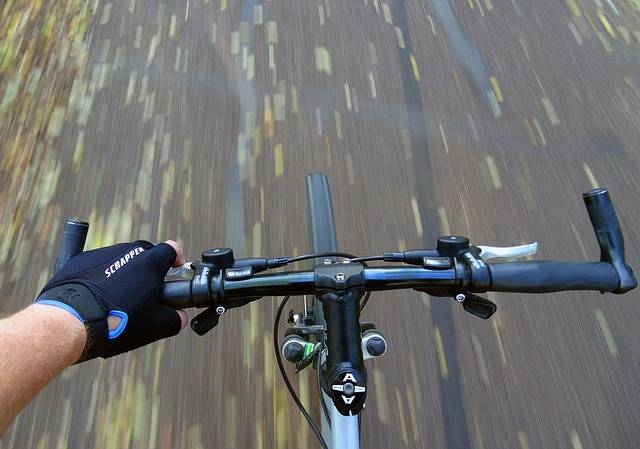 E-Cycling: How To Get The Most Out Your E-bike
Before you go out to ride make sure your e-bike is fully charged. Make a careful selection of electric bikes when buying based on; comfort, assistance, brakes, design, weight, speed gears, service life, and effective range.
The other major thing that a cyclist should consider is the sitting position of your e-bike.
It has been scientifically proven that sitting in an upright straight position is more relaxing and comfortable in long-distance ride. Sitting straight allows your muscles to relax and reduce unwanted tension.
Further, it would be great if you equip yourself and your bike with basic accessories, a smartphone/GPS device, and a handlebar bag.
Take your e-bikes out only when it is fully charged and ready. If possible always opt for organized rides for longer trips. There are too many e-cyclist clubs these days; not to mention the startups and travel agencies formed around e-bikes.
You can easily join them with as little as $10 ( Tip organized for awareness programs ) to $500.
Doing so not just gives you a good company but also provide quick help if something went wrong. Be sensible of your bike range and follow local laws; for example in some US states; you are required to wear a helmet for an electric bike.
At last wear, adequate cloth for the season, take short but frequent stops and eat light.
Also Read,
Why Do Fixed Gear Bikes Have No Brakes?
Best Electric Bike Under $1000 | Review
21 Best Bodyweight Chest Exercise