Looking for the best sneakers for the aerobics sessions, exercise class, gym or cross fit training? We will help you find the best sneakers for the exercise. Going through aerobics training or hitting the gym is one of the best way to workout; but finding the right shoe that helps keep you motivated is another.
You need something which is not just fashionable but also have strength, is technical, supportive and comfortable. Since aerobics exercise class involves a variety of moves and training; you the best sneakers which is good for any activity you are asked to do.
There are number of workout shoes available in the market; so much so its sometime overwhelming for one to pick the right shoe for his or her fitness class. Here we will help you pick the best exercise shoe from the list of Top 10 best sneakers for exercise classes.
Best Sneakers For Exercise Classes
1 ) Nike's Metcon Trainer
When you have to do it all lifting weights, body movement, stretching, running, boxing and other exercise; you better have a cross trainer which fits the needs of every situation. They are the best of the two's a gym shoe and a pair of running shoes.
In fact the Nike's Metcon Trainer is an awesome hybrid shoes for both calisthenic movements and regular workouts; such as aerobic exercise and High intensity workouts at gym. The best part is, it came with the trust of Nike and its own style factor on top of it.
Equipped with drop-in mid-sole and a firm rubber heel it gives you both the powerful stability and versatility you need for lifting eights, cardio drills and running on ground or treadmill. Overall its pretty significant design with moderate arch support that's super comfortable and fits dead on.
Do not expect the firm to be quite flexible right on as it takes few hours to get flexible. The heel clip and heel cup made it more stable and more stable. Unlike shoes which need to be tried for the perfect size its quite great as it is true to its size.
For Men: Nike Men's Metcon Free ( Check Price On Amazon )
For Women: Nike Women's WMNS Metcon 3 Trainers ( Check Price On Amazon )
2 ) Under Armour Micro G Assert Exercise Shoes
I don't like to buy a new pair of exercise sneakers each new year or season; but i always had to just because of all shoes i earlier tried, they all worn out after a time. But no more! As since i bought this under Armour Micro G Assert exercise shoe; i haven't need to change since last 1.5 years.
They are pretty light weight, moderately priced and just supper comfortable in legs. Although promoted as a running shoe; you can wore these shoes while at office, in garden, gym and anywhere you possibly go. Its really supportive, cushioned, and versatile making me very happy with its performance and quality.
With these your feet will only bless you for being supper comfy, breathable and great arch support. Thanks to its Durable leather overlays, EVA sock liner, Micro G foam and traction point at high impact zone; there is a good chance under Armour is going to be your next favorite shoe.
The only complain about these shoe is that its a bit narrower and so not much suitable for people with wide feet. You will find your toes squeezed causing discomfort; so just skip this shoe if you have a wide feet. Although it wasn't case with me; i find few people complaining about its shock absorption.
For Men: Under Armour Men's Micro G Assert 6 ( Check Price On Amazon )
For Women: Under Armour Women's Micro G Assert 6 ( Check Price On Amazon )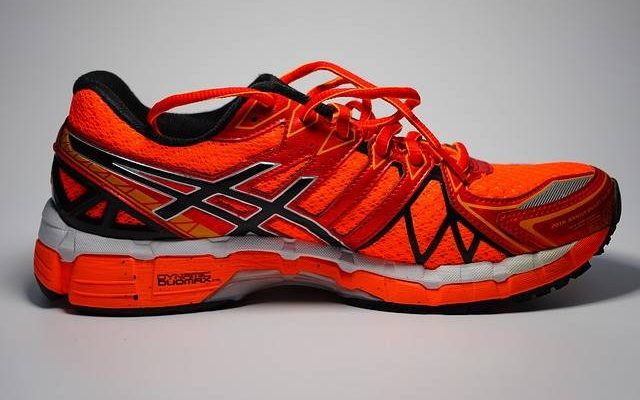 3 ) ASICS Gel-Venture 6 Exercise Sneakers
If you are someone looking for premium shock absorption, great arch support and best comfort; ASICS gel-venture 6 is just for you. Most popular with aerobics trainer the shoe is made for both running as well as for cross training. If cross fit is your choice of workout and want your shoe to never slip; just go with this shoe.
Having heal spur, blisters or struggling with compressed toe having a wide feet? You will only thank me once tried this. Comfortable, stylish and durable its something that fit well out of the box. Designed as an hybrid shoe you can take them to work or even to walk around in for hours.
Its forefoot-Rear foot twin gel technology absorbs impact load allowing smother transition to mid-stance. It provides good heel and ankle support with uphill-downhill traction; important for exercise such as kick boxing, running, hiking, walking on terrain, strength training and calisthenic movements.
Overall it is a perfect shoe for anyone who want to buy it for exercise class but don't mind using it all day long. A truly great product true to its size and most comfy right out of the box. If you have wide feet or any other issues there is nothing better shoe out there that address all concerns.
For Men: ASICS Men's Gel-Venture 6 ( Check Price On Amazon )
For Women: ASICS Women's Gel-Venture 6 ( Check Price On Amazon )
4 ) Reebok Crossfit Nano 8.0 Flex-weave Sneaker
If you a minimalist like me you would rather like this shoe from Reebok that is both lightweight and athletic. The shoe is designed with those in mind; who want their shoes to be both flexible and light weight without compromising with its durability or comfort.
It is all secure, stable, breathable, lightweight, flexible and have this front toe box providing comfortable fit allowing your toes to move freely. In fact it is a perfect sneaker for your exercise class unless you have issues with its narrower design; which sometimes troubles people with wide feet.
Otherwise it is a great cross fit shoe with more than enough toe space than actually needed. With these your feet will not feel hurt even when worn continuesly for 14 hours each day. Things like this that makes Reebok synonymous with cross fit shoes; the one with minimal drop out-sole.
If it wasn't be its narrower design at the back with little arch support upfront; i would consider it to be the very best training shoes. Anyway it is a great shoe at the price that is equally comfortable, stylish and durable; with much asked toe space upfront.
For Men: Reebok Men's Crossfit Nano 8.0 Flexweave Sneaker ( Check Price On Amazon )
For Women: Reebok Women's CROSSFIT Nano 8.0 Flexweave Cross Trainer ( Check Price On Amazon )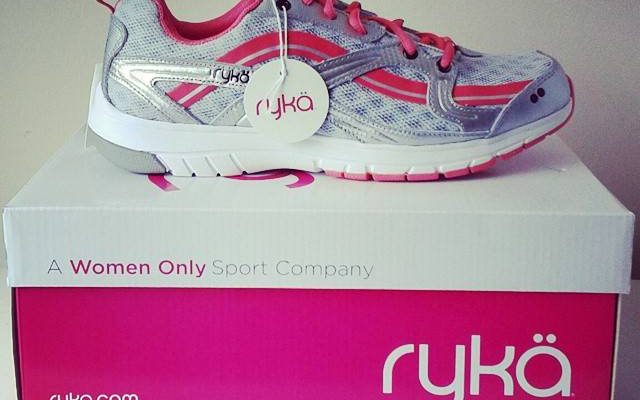 5 ) RYKA Hydro Sport Cross-Training Exercise Sneakers
Specialized only in ladies footwear and exercise sneakers; RYKA bring this water proof cross training shoe for girls who make their fitness a matter of pride. It is a well perforated lightweight sneaker that is designed for all aerobics, strength training and water sports.
Made from flexible mid-sole with a thicker out-sole this provide good traction even on the most wet surfaces. Being water resistant and quick drying you can use it for adventurous activities like; rock climbing, hiking, kayaking, parasailing, cross country etc.innovative
Being highly breathable you can use it to protect your feet against the scorching sun. Furthermore the Webbing mid-foot cage in the flexible midsole; provides much needed support and comfort to your feet. After 25 years of work and research in athletic footwear excursive for women; RYKA finally came with this shoe.
Overall its a hybrid training shoe design made for those who wants to take part in water sports; but also need to use and go to their exercise classes wearing the same pair of shoes. Lightweight design, narrower heel and secure foot-bed with multi port drainage system; its good for adventure, cross training and water aerobics.
For Women: RYKA Women's Hydro Sport Cross-Training Water Shoe ( Check Price On Amazon )
For Men: Sorry Not Available !!!!
6 ) Puma Tanzon 6 Cross Trainer
If you do a mix of both aerobics and cross training and want something well constructed; lightweight and very stable this is the shoe just for you. An absolute favorite among fitness geeks; you can use it for any workout type without worrying about its performance.
Seriously comfy with soft sole, its by far the most comfortable shoe you can ever get without vents; or something that is not breathable. Yes, it is not breathable and a little bulky than others but definitely not heavy. In fact this is the only drawbacks of this shoe; that your feet may get hot and sweaty after a prolonged hour of use.
Made to last, you can worn it daily on work or during play and still find no sign of wear or tear. The arch support is just amazing and there is plenty of room for toes to move. If you do high intensity exercise like weight lifting, kick boxing, squats and other intense cardio workouts; this could be a real deal breaker.
Overall, its a nice looking training shoe that fits well, is comfortable, provide great support, is true to its size and worth the money. The continental rubber outsole means its gives same grip and support while side to side movement on both field, gym or hard ground.
For Men: PUMA Men's Tazon 6 Fracture FM Cross-Trainer Shoe ( Check Price On Amazon )
For Women: PUMA Women's Tazon 6 WN's FM Cross-Trainer Shoe ( Check Price On Amazon )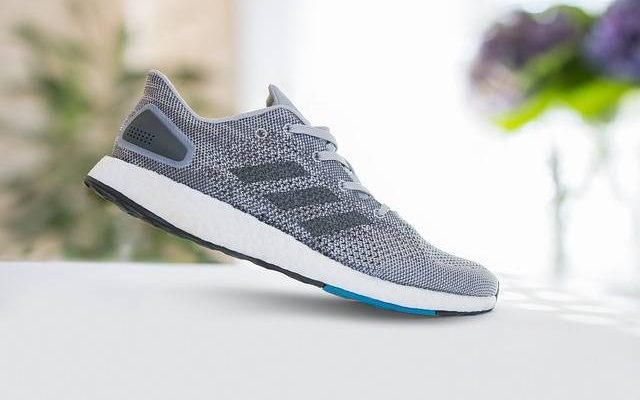 7 ) Adidas Cloud-foam Pure Running Shoe
Made for everyday use with running in mind, Adidas Cloud-foam shoes are best for those who like walking, light exercise and jogging. With Adidas cloud foam midsole air cushioning this shoe is ready for any gym or whatever exercise plan you have for the day.
Most loved by workers who have to stand for long hours a day; this shoe will certainly make things easier for you other than just workout. I have personally used them in the past and can say with confidence; you will never complain for knee or leg issues wearing one of these.
This model is build ready for regular use, marathon, running and calisthenic movements. A versatile footwear that is easy to on and off; perfect for anyone looking for a hybrid shoe to serve different workout needs. While i now prefer more stable shoe that can last really long. Its still my old favorite, a great product at reasonable price!
A stretch fit design with cloud foam technology which makes is super comfortable and stable during various leg movements. The upper mesh is breathable and its lightweight design keep fatigue at bare minimum. Overall its a no brainier when it comes to style and comfort.
For Men: adidas Men's Cloudfoam Ultimate Running Shoe ( Check Price On Amazon )
For Women: adidas Women's Cloudfoam Pure Running Shoe ( Check Price On Amazon )
8 ) New Balance Minimus Exercise Sneakers
A runner friendly HIIT shoe made for those who like to spend time at gym doing high intensity workouts; but don't forget to add aerobic exercise such as running or distance walking. The training sneaker have enough grip and cushioning to both support and absorb shock's due to impact load.
Its ultralight design with soft foam midsole and breathable upper mesh makes it well suited for running and lifting weights. A pretty solid construction with 4 mm drop it ran a little small to its size and narrower upfront in the toe box; giving only a little room for your toes to move.
If you are joining exercise classes which involves a fair share of calisthenic movements, HIIT's and side to side movement; there is no match to this shoe at this price range. It is so comfortable that you can literally wear them without socks for hours with no problem.
I just cannot press any further how good it is whether be in arch support, comfort, traction or stability; but i do can bring a few bad things this shoe have. This shoe is not meant for rough use and can wear pretty fast ( 6-8 months ) if not handled carefully; similarly it have an issue with its size being smaller than its true size.
For Men: New Balance Men's Minimus Trail Running Shoe ( Check Price On Amazon )
For Women: New Balance Women's Minimus Trail Running Shoe ( Check Price On Amazon )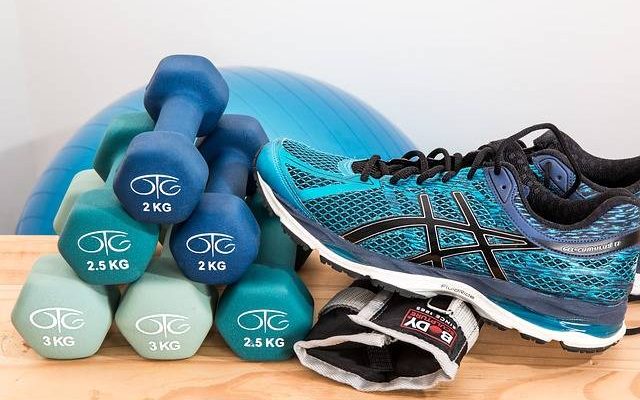 9 ) ASICS GEL-190 TR Training Shoe
If you are going just after cardio sessions, long walks or Zumba exercise classes this one is for you. A shoe that feel stiff at first but goes so good and comfortable as the time pass. Ready to go for any light workout sessions after just one or two times of use; waking small distance to break in.
Known for quality running shoes, ASICS bring this shoe for dance workouts, Zumba and low intensity exercises. It's both durable as well as slip resistant and its duo max support system; makes its stable and sturdy. The state of the art ankle support with higher arch support; makes it a better shoe in many ways.
Using this cross trainer; you will never-ever feel your feet hurting after the exercise class. In fact it is so comfortable and lightweight it almost feel there is nothing there but air. All that Rearfoot GEL Cushioning or the "SpEVA Midsole" Material supports and protect your ankle against twist-turns or fast lateral actions.
Its only disadvantage is its narrower design upfront which cause trouble for people with wide feet. This is for this very reason the company have recently discontinued its production. But overall its a nice shoe in the market just for the time till its last stock last.
For Men: ASICS Men's GEL-190 TR Cross-Training Shoe ( Check Price On Amazon )
For Women: ASICS Women's GEL-190 TR Cross-Training Shoe ( Check Price On Amazon )
10 ) K-Swiss ST329 CMF Exercise Sneakers
It is not that shoe made for specific workouts or exercise but an everyday casual sneaker; which you can also use for running or light workouts. Sturdy and well cushioned you will feel like as you are resting on top of some pillow. Made for everyday use, its stylish and have 18 different color options to choose from.
Designed and built to last this general training sneaker has a sharp look with just the right amount of color. The design features like durable rubber outsole, full leather upper and Memory Foam Sock Liner with Molded EVA Midsole; makes it a premium casual shoe with enhanced stability, traction and grip.
Designed originally as a tennis shoe this works great both in indoor and outdoor surface. Available in all possible sizes it has something to offer to everybody. If you recently undergone undergone injury and still recovering; this one can be a good option as a post recovery running shoe.
The only bad thing about this is its more simpler look which might be colorful and sharp but not as vivid and crazy looking; which makes it a big no no among many youngsters. The other things that let it down is not being breathable; causing discomfort in hot conditions.
For Men: K-Swiss Men's ST329 CMF Training Shoe ( Check Price On Amazon )
For Women: K-Swiss Women's St329 CMF Exercise Sneakers ( Check Price On Amazon )
Also Read,
7 Best Back Exercises For Women
Zumba Shoes For Women Review 2019 | Top 10
6 Simple Ways To Boost Endurance