You definitely need a good pair of sneakers other than lots of motivation to go to the gym. Working out at the gym is the most efficient way to stay fit or get in shape; whether you have flexible working hours or an 8 to 5 job. But when it gets down to continuity and results; a pair of shoes can really make or break your overall gym experience.
While it may feel obvious to have one good shoe for all your daily needs; it is idle to have dedicated shoes for different needs. Be it office, jogging, sports or your daily gym needs; you need a shoe that best serves the needs of the hour. Wearing the wrong type of shoe not just counterproductive but also quite dangerous.
Good quality of shoes is thus more important than we usually think. Our feet are the basis of movements and deserve more than just good looks and comfort. You need your shoe to provide adequate ankle support, protect your knees and keep you stable while workout. Shoes designed for the purpose are made with that in mind; and often help prevent injuries.
You have decided to get serious about your exercise. But when you are looking for a new pair of sneakers; it can be difficult sometimes to find just the right shoe for workout. We do not blame you, as there is too much information and so little time to decide. So we have came up with a list of 10 best shoes for working out at the gym.
In A Hurry? The test winner after 8 hours of research

Editors Pick: Nike Metcon 4XD Training Shoe ( Great Value For the Price )
The Nike Metcon 4XD is a great shoe when it comes to lifting weights or cross-fit training. Designed specifically for the gym workouts it always been a top contender in top gym sneakers. Equipped with Flywire integrated cables, Drop-in midsole and breathable fabric lining; it is ready for whatever plans you have at the gym.
The Metcon 4 is equipped with durable outsole and lining that provide a better grip in your feet. Its flexible design with breathable mesh makes it more comfortable and supportive when lifting weights. Overall the shoe looks great, is comfortable and a game changer when it comes to workout and gym training.
Pro's
Breathable and lightweight
Stable and comfortable
Awesome looks and true to its size.
Made just for the workout at the gym.
Great grip and Crossfit compatible.
Con's
Not a casual shoe.
Not great for running and dance classes.
Limited color options.
For Men: Nike Men's Metcon 4 XD ( Check Price On Amazon )
For Women: Nike Women's Metcon 4 XD Training Shoe ( Check Price On Amazon )
10 Best Shoes For Working Out At The Gym.
1 ) Puma Tazon 6 Training Shoes
Puma is a well known global brand famous for its quality athletic and cross trainer shoes. If you exercise daily for an hour or two and want some flexibility to mix bit of aerobics; there is no better workout shoes than this for the purpose. Being a cross trainer the Puma Tanzon 6 prove to give adequate support and lots of cushioning.
Fusing style, sport and comfort puma Tanzon 6 provide a good looking affordable gym shoe. Made of durable leather, rubber sole and synthetic upper; it helps provide good fitting and stable platform for lifting weights and lateral movements. The stabilization shank with mid-foot stabilization helping you to feel in control.
Inside Tanzon 6 you will find puma Eco-OrthoLite shock liner that provide more comfort, cushioning and better control. The shoe provides good heel support and a bit stiff for a good reason. If you aim to include light walk or slow running in your daily gym activity; its a decent shoe to have. It's secure and comfortable and keeps your feet dry and cool.
Pro's
Breathable and lightweight.
True to its size, most stable and comfy.
Equipped with Eco-Ortholite sock liner.
Versatile and sleek.
Shock absorbing and have spacious toe box.
Con's
Not suitable for dance classes
May feel uncomfortable while running during initial days.
Stiff upper.
For Men: PUMA Men's Tazon 6 Cross-trainer ( Check Price On Amazon )
For Women: PUMA Women's Tazon 6 Cross-Trainer ( Check Price On Amazon )
2 ) Nike Metcon 4XD Training Shoe
Looking for a great shoe designed specifically for workouts at the gym? The Nike Metcon 4XD is a great shoe when it comes to lifting weights and high intensity exercises. With drop in midsole and integrated fly-wire fabric lining; its is prepared for all exercise you planned to do. It is both lightweight and comfortable; equipped with high lever air cushioning.
The Metcon 4Xd has this durable shock liner based on haptic technology; that keeps it comfortable, stable and lightweight by construction. Its outsole extends much along its side providing additional protection. It has a more flat design meaning it works even better while lifting weights. Similarly not having that extra space at the toe; protect against possible injuries at the gym.
With versatile design and optimum flexibility one can use it for cross training exercises. While the inner lining mold in to provide perfect fit right off the box; its the outer case that ensure stability while lateral movements. Overall its the shoe to have when you want to stay focused on your goal; without worrying much of feet or injuries.
Pro's
Breathable and lightweight
Stable and comfortable
Awesome looks and true to its size.
Made just for the workout at the gym.
Great grip and Crossfit compatible.
Con's
Not a casual shoe.
Not great for running and dance classes.
Limited color options.
For Men: Nike Men's Metcon 4 XD ( Check Price On Amazon )
For Women: Nike Women's Metcon 4 XD Training Shoe ( Check Price On Amazon )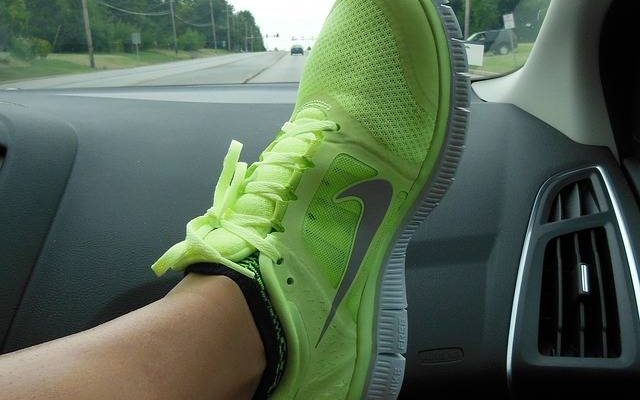 3 ) Nike Revolution 4
Revolution 4 is considered to be among the leading no athletic foot wear; when it comes to the actual value for the price tag. Made and designed for running they provide added traction and arch support. If you a minimalist like me, this is the perfect shoe for your day to day needs. Whether be it, casual wear, walking, gym training and running; its fit for all.
Running Shoes such as these generally lacks much needed support and grip when it comes to gym training; but it does not and is more than capable for high intensity workouts. It is lightweight, responsive, supportive and stable making your feet love them while workouts. I personally like the way it allows for both being flexible and breathable; without sacrificing on its durability.
With soft midsole, longer laces, versatile design and molded pods that improve your response time; its definitely a good option if you want a workout shoe which you can take for walks or running. So unless you want something special from your shoe; its a good looking decent dual purpose shoe to have.
Pro's
Breathable and comfortable
Good looks, responsive and affordable.
A multipurpose shoe good for gym, work and running.
Lightweight and quite.
Soft foam midsole
Con's
A bit narrower than others.
Fit's well but not always true to its size.
little stiff in initial days ( Need some time to ease off ).
For men: Nike Men's Revolution 4 ( Check Price On Amazon )
For women: Nike Women Revolution 4 ( Check Price On Amazon )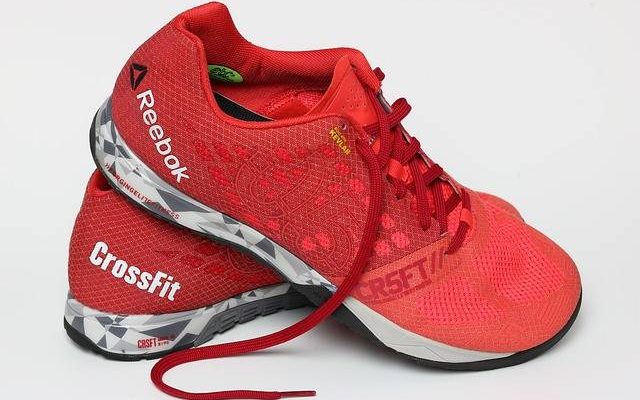 4 ) Reebok CROSS-FIT Nano 6.0 Training Shoes
When it comes to design, ease of use and performance Reebok cross-fit nano shoes are master class in itself. If you ignore the little money you pay more for this shoe; this is one that deliver more than what's expected. Designed specific for the cross-fit training; it delivers the support, comfort and protection you need while performing different exercise.
With cross-fit nano you get extra toe space making it more comfortable during twists, turns and jumping moves. The upper is made by high quality fiber induced with Kevlar®; to provide lightweight structure, better protection and durability. Being a low profile trainer it allows to generate more power of the ground.
Overall i find it the best for those looking for cross-fit training, high intensity workouts, weightlifting, Zumba and gymnastics. It have pretty much room upfront and fits well at heel. The gum rubber sole provide good traction and grip; without sacrificing with the stability and comfort you need. I will definitely suggest you to buy this unless you quite picky with colors.
Pro's
Stable and comfortable
Provide excellent grip and traction.
True to its size ( Men )
Wide Toe-box providing better stability and power when jumping or lifting weights.
Lightweight and flexible.
Con's
Not true to its size ( Runs a little small – Women )
Expensive.
For Men: Reebok Men's CROSS-FIT Nano 6.0 ( Check Price On Amazon )
For Women: Reebok CROSS-FIT Nano 6.0 For Women ( Check price On Amazon )
5 ) Adidas Power-lift 4
The term Adidas Power-lift is synonymous with cross training exercises. Designed for better response and feedback its equipped with supportive lining that allows snug fit when laced. Its lightweight, flexible and versatile in terms of cushioning, support and odor control. Made just for squats and heavy lifting its your perfect partner at the gym .
The adjustable top down strap with narrower design keeps your feet in place giving yourself more lifting power and balance of the ground. Being true to its size the strap allows for minor adjustments to its fittings based on personal needs. Whether you working on weight machines or just using dumbbells; its exceptionally sturdy and responsive.
Being a weight lifting and cross training shoe it lacks appropriate arch support; thus making is unsuitable for sports such as running and jogging. Overall Adidas has came with a true gym shoe great for squats and working on heavy machines. The material is durable and lightweight allowing air to pass through and provide clean powerful lift.
Pro's
Breathable upper mesh with lightweight design.
Better grip and uplift power.
Made specially for lifting weights and crunches.
Eva heel clip and adjustable strap.
Great performance and build quality.
Con's
A little more expensive.
Limited color options.
Does not work that well for anything other than gym training. ( Ex: Not fit for running ).
For Men: adidas Men's Powerlift 4 ( Check Price On amazon )
For Women: Adidas Women's Powerlift 4 ( Check Price On Amazon )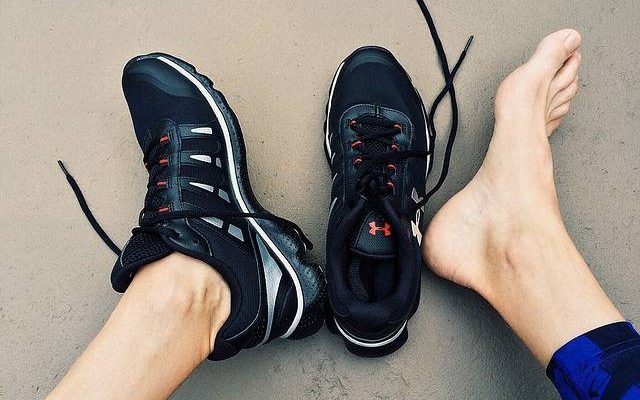 6 ) Under Armour Speed-form Cross Trainer
Whether you want flexibility, grip, cushioning, good style, odor control or versatile cross trainer shoe. This under Armour speed foam trainer gives you all except different color options and cheap price. Yes the company does not compromise with the build quality or your comfort; when it comes to competitive pricing.
Although its reasonably priced its not that low; you will say wow! These cross trainer shoes provides expected results at the training sessions. You get clean looks, great flexibility, structural stability, fair lateral support and durable material that seems like it may last forever. True to its size its a fair shoe for the price range.
Its a true multipurpose shoe that can be used for weightlifting, squats, running, walking, rope climbing and cross training sessions. Enjoy the cloud foam midsole with a wide toe box and plenty of space in the toe box; that helps in better performance of these Crossfit shoes. Overall its a decent shoe to have; for those who need a multi purpose versatile gym shoe.
Pro's
A multi purpose Crossfit shoe.
Lightweight and versatile.
Stable, have good grips, power lift and durable.
Good looks and odor control.
Cloud foam midsole
Con's
Limited color options
A little more expensive than others.
Poor arch support.
For men: Under Armour Men's Speedform Feel Cross Trainer ( Check Price On Amazon )
For women: Under Armour Women's Speedform Sneakers ( Check Price On Amazon )
7 ) ASICS Gel-Venture 6
For many gym stands for heavy weight machines, squats and dumbbells; but for some its just a cozy place to walk or run on a treadmill. If you are one of those treadmill lovers; this is the shoe you should go for. Designed for running and lightweight gym exercise; its simply perfect helping you achieve healthy body.
Its lightweight design and seamless construction make it the shoe which does not slip and provide great support. The extra durable sole with mid-stance cushioning allows for better traction and lift that you wanted. Being a wide on sides i provide room to your feet to move. While the stretch reinforcement helps with the side to side movements.
Designed to provide ultimate running experience; the Asics Gel-Venture 6 is the very best when comes to stability and response. With foam gel midsole and pro traction system; it can run on any terrain with no issues. The build quality is great and it outlast its true value. Meaning you would like to buy a new shoe after a year or two; but your shoe won't wear.
Pro's
Rouged design that is both stylish and durable.
Excellent build quality.
A multi purpose running shoe for gym & crossfit training.
Snug fit, lightweight and breathable.
Comfortable and provides excellent arch support.
Con's
Not dedicated for weight lifting needs.
Lack in flexibility than above mentioned shoes.
For men: ASICS Mens Gel-Venture 6 ( Check Price On Amazon )
For women: ASICS Women's Gel-Venture 6 ( Check Price On Amazon )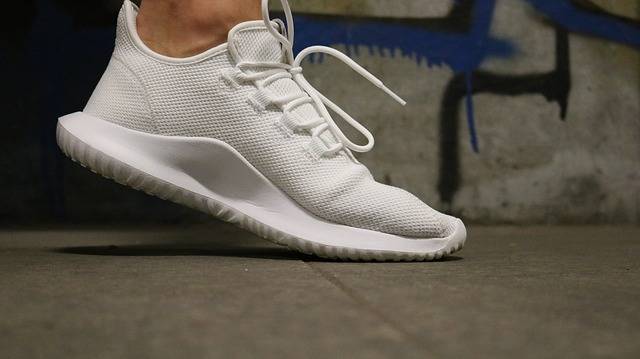 8 ) New Balance Cross Training Shoe
Designed to improve performance and flexibility its a perfect cross trainer to have for the gym sessions. Its basically an all day comfort shoe that you can use for training purposes. The company take so pride in its build quality that it hardly invest much on its advertisement. Its just so comfortable and easy on your feet.
The new balance cross trainer is equipped with density collar foam, mobility support, cushioning and toe protection. The level of support and flexibility it gives is amazing. Being versatile its suitable for both indoor and outdoor applications. Other than daily use its great for short and medium distance running, squats, weightlifting and rope climbing.
The responsive midsole takes all the jerks and shock on itself and don't let your feet feel it. The added padding helps with the support and helps makes your shoe more stable. Overall its a nice shoe for cross training needs if you ignore its uncertain size. The company have made changes to its old size to make it better fit; so you might feel disappointed if are quite used to old sizes.
Pro's
Inbuilt toe protection
Have great size and does not run too narrow or wide.
Have excellent build quality and is breathable.
Great for working all day and crossfit training.
So soft, comfortable and supportive.
Con's
May face issue's with shoe size.
Limited color options.
For men: New Balance Men's 608v5 Casual Cross Trainer Shoe ( Check Price On Amazon )
For women: New Balance Women's 608v5 Casual Comfort Cross Trainer ( Check Price On Amazon )
9 ) RYKA Women's Influence Cross Training Shoe
Yes, Ryka is well known to produce world class sports shoes for women specific needs. Its kind of cool these days to have a gender neutral shoe; but a shoe build and designed specific to your need is sometimes better than others. Its just more colorful, supportive, flexible and provide excellent traction on ground.
Ryka is well known for its lighter and more powerful shoes. Made from high quality synthetic materials they are rather soft and comfortable. The reinforced fiber can bear stretch and pull; and can certainly be helpful in movements based sessions such as Zumba workouts. The seamless construction provide enough toe protection and room for movement.
Once in these shoes you should forget about slipping or such fatigue after long hours of work. You can take these shoes to work, gym, Zumba sessions and even rope climbing. Its a multi purpose shoe priced at a very effective price. If you are a women and does not want nothing less than the best; its the one for you.
Pro's
Designed specific for women
Great response and power off the ground.
360 degree stability
Suitable for high impact training.
Quite supportive and comfortable.
Con's
Narrower heel ( You may or may-not like it )
Build quality is not that great as other premium shoes.
Women only.
For women: RYKA Women's Influence Trainer ( Check Price On Amazon )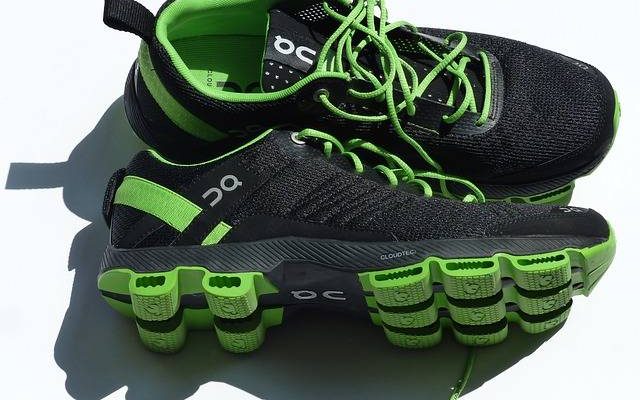 10 ) ON Cloudsurfer Running-Gym Sneakers
Love to spend hours on the treadmill? Running, in fact, is the best form of exercise to maintain good health. Having a shoe at the gym which is capable of being used both as a running shoe and intensity training is a must these days. After all, no one knows when you will encounter the newfound love with the treadmill.
Equipped with fluid fit stretch technology, running oriented sole promoting more powerful foot strikes; its just too good to be true. In fact it is so effective you can use this for marathons. Its stylish, cool looking and provide excellent support and stability. The toe box is just too good as it not too wide or too narrow and allows room for movement.
Being lightweight and breathable it feels as you are wearing a glove that don't let unwanted odor to persist. Overall it can be a good fit for you if you are more on running side than weight training. I find it extremely well when used for running but felt average for normal gym training. The arch is too high and there is little traction at toe; making is good when used for running but equally slippy with squats.
Pro's
Best running shoe that is lightweight yet adequately cushioned.
Tue to its size and fit well out of the box.
High performance and control.
Good for high arches
Excellent build quality that is worth the price.
Con's
Performs average and sometime poorly for anything other than running.
A bit more expensive.
For men: ON Men's Cloudsurfer ( Check Price On Amazon )
For women: On Women's Cloudsurfer Sneaker ( Check price On Amazon )
Buyers Guide To Workout Shoes In 2019
The way we feel is important to what we wear and how much we are ready to pay for it. When choosing the best pair of sneakers for your exercise routine; the things that really matter is the performance, quality and style. So, welcome to our buyers guide; a place where we explain why we choose the one we choose.
So far we have covered the list of top ten best shoes for working out at the gym. We covered detail analysis of each shoe with its core features and drawbacks. While you might be familiar with many brand names; there can be some that you won't have heard off. Getting to a result is hard as we have to research and compile data of major workout shoe to came up with a result.
We accept there can be some which we might have missed out; but had put our best to bring up with a responsible list. As a reference point we take our own experience at gym. For example while squats and weight lifting we demand a shoe which is more stable and does not slip. Similarly while on treadmill we need traction, support and protection.
I start this project with just an idea to make the most helpful resource on gym sneakers. Initially i was alone but soon accompany with other sports enthusiast ( basically my regular gym buddy); to help with the list. The above list is the result of two weeks of restless work, research and some hand on testing.
At last we select and evaluate these shoes based on five points we consider any good gym shoe must have. I will discuss them below in details what are these points and how are they important.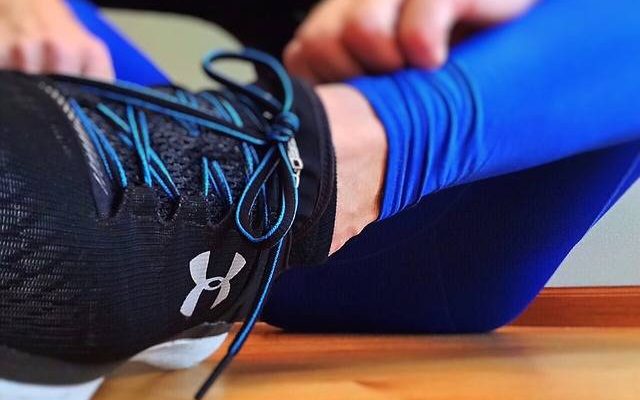 Things We Considered For Our Evaluation
1 ) Midsole
More often the midsole is misunderstood with flexibility; but in real its what protect us from jerk and impact. The midsole absorb most of the shock and impact from the ground. Thus protecting our feet from damage or serious injury. When you are doing lots of workout it is a major factor affecting your feet, legs and body.
Other than shear protection its is also the area responsible for the cushioning and comfort. Whether be its foam, air or gel they let you stay closer to the ground; with the feel of glove. After all when it comes to weightlifting and crunches; you do not want to be floating around on ground but rather a balance strong attachment with the ground.
2 ) Support
When you are dealing with weights you need to be stable; otherwise you may hurt yourself. Stability is vital for every exercise, its just how much is needed depends on the activity. Having a supportive shoe helps with overall stability and helps with the response. The amount of support you will get depends primarily on the flexibility and performance of the lower-mid sole.
The other factors determining the stability of a shoe are; traction, grip, arch, design and cushioning. People with arch issue should generally go for higher arch; while people with wider or flat feet should get a more stiffer design. But for all normal people like you and me having sufficient arch helps with running and movements. So choose based on your core interest; weightlifting or light exercise and running.
3 ) Versatility
Why should you be restricted to having running incentive or workout heavy shoes. If you want to do it all you should go for the cross trainer; the one designed to give balanced performance for the both aspects of gym exercise. Higher versatility meaning more power and support everywhere; squats, weightlifting and on treadmill.
While having a versatile shoe allows you to experience different aspects of workout; such as rope climbing, Zumba, power lifts, squats, long run and machine intensive workout. It all came at a price; you might get a good balance performance everywhere but will lacks in excellence in a particular field.
4 ) Comfort
One of the most important aspect of any shoe yet least considered at the time of purchase. It is our basic instinct to look for design, looks, color, performance and even brand. But many a time we underestimate or simply ignore how comfortable a shoe is. A high performance shoe can also be worst; if its not comfortable.
An uncomfortable shoe even if its wearable is unworthy of your hard earned money. After all personal discomfort is a tell tell sign of something wrong with the shoe. Unless it phase out by itself it may even lead to injuries. Thus it must always be ensured that the shoe we buy or recommend must be comfortable and healthy for our feet.
5 ) Weight & Design
I do not blame you, while i personally prefer comfort and performance over style or color; for many its the other way around. A shoe is more than just a part of fashion; specially when we are talking about workout shoes. Yes a shoe must should not look ugly; but also it should never be the only factor to finalize your decision.
Similarly a lighter shoe does not mean it is the best; but is certainly a better option as it allows for better control and flexibility. Since weight of the shoe is directly related to the total effort required to do move. It is natural that the instructor suggest us to buy a lighter shoe; unless you are only restricted to power lifting.
Also Read,
How Many Miles Should A Person Walk In A Day?
Top 10 Best Sneakers For Exercise Classes
Why Corn A Better Carb Option ?