Looking for the best walking shoes for the treadmill? You have made the right decision to start the workout with a walking program. After all its less damaging to your knees to walk on a treadmill; than to walking on the ground. This article will help you pick your best shoes for walking on the treadmill; for both men and women.
Walking shoes are more comfortable and properly cushioned, so many think it's easy to go with any comfortable shoe on the treadmill. In fact, I have seen some of my fellow friends using a gym sneaker on a treadmill.
Most gym sneakers are not meant for running or walking on a treadmill; and so worn out soon or start to hurt. If you unsure of exactly what you are looking for; you soon may find yourself lost looking for that right pair of shoes.
So we have made this easy for you to decide which one is best for you; with our in depth review and comparison on walking shoes for treadmill runners.
Why You Should Buy A Walking Shoe?
Yes, when you can buy any other shoe in the market or online and use them for walking; what's the use for a particular walking shoe?
If really was that case why the purpose of creating such specific shoes by these big companies. Thank god its not the case, there is many difference between a walking shoe and a normal sneaker.
Yes using any other shoe won't fail in the purpose of walking; but they won't support you either in the way it should.
Waking on ground you continuesly need to make contact with the ground putting stress on your feet. This continues impact stress if not properly neutralized to an extent; your feet can get damaged in no time.
Think of it as your shoe is hard and flat with little to no cushioning. The least that can happen is blisters, corns and even calluses.
Luckily you do not need to worry as your walking shoe protect you from all. Walking shoes are geared toward reducing impact stress thus preventing injuries.
It also helps you with support and balance reduce load on your hip, back and knees to compensate for the support and balance. As a result you get relief from back issues, knee pains and other ankle related issues.
How Do We Came Up With The List ?
We ( Myself and my team ) understand how much our opinion matters to you; when making your final decision to buy a product. So as a responsible publisher and expert on the field; we are compelled to bring you the best ever analysis and comparison for the top 10 products.
So i have gone so far as spending hours researching and trying a few ourself before writing anything about it.
Our research include in depth study of product, product manual, related articles and trying some of them personally to came up with the final conclusion.
In case where we cannot find product to try, we contact and take account of genuine customers concern; that they share on the chat or email conversation. The things i looked upon before coming with this list was; flexibility, support, fitting, price, balance and comfort.
Before i recommend any of the product i want you to know; we have tried everything in hand to bring you the best resource. Although I personally spend 36 hours researching; and another three days sourcing and trying few shoe for myself. We only analyze 120 related products to produce this list for; "The Best walking shoes for the treadmill".
Top 10 Walking Shoes For The Treadmill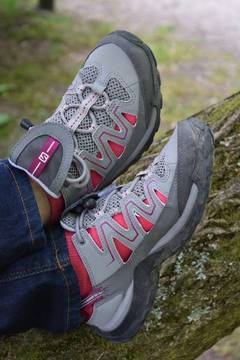 1 ) Skechers D'Lites Memory Foam Walking Sneaker
Made with imported rubber sole with leather and synthetic material; its a lace up sturdy sneaker fitted with memory foam insole. This makes it super comfortable on the trails and walking.
True to its size it fits perfectly and its light weight design; allows for trouble free wearing for days to come. May be that's why its the third largest brand in the U.S.
Being a high performance athletic footwear, its equipped with tree-layer protection; gel infused memory foam, molded dual lite base material and a moisture wicking insole.
That being said while there is nothing too fancy or stylish about this shoe; but it pass on all of different performance criteria. In fact i can guaranty you on its performance.
The mesh fabric lets your feet to breathe keeping yourself cool and your feet dry even on the most warmest days.
It has an aggressive thread that helps provide support on a variety of surfaces; from even treadmills, paved roads to uneven grounds.
While the high traction rubber sole keeps you safe by not letting you slip on the most slippery surfaces.
In contrast its relatively much easier to clean and last long with little to no change in its cushioning. The one and a half inch of heel elevation from the base line further increase its balance and stability while in motion. The overall design is pretty much straight forward; and is mostly gender neutral with very little variations between the two.
For Men: Check its price on Amazon!
For Women: Check its price on Amazon!
Pro's
Similar qualities but 1/4th of the price of premium shoes.
Lightweight, well ventilated and durable.
Has a very nice cushioning that absorbs impact stress and shock load.
Equipped with memory foam insole that adds to its support and makes it comfy.
Has a half inch heel elevation that provides you better balance on treadmill.
Con's
Limited color options.
Has a pretty basic look that is good but not fancy.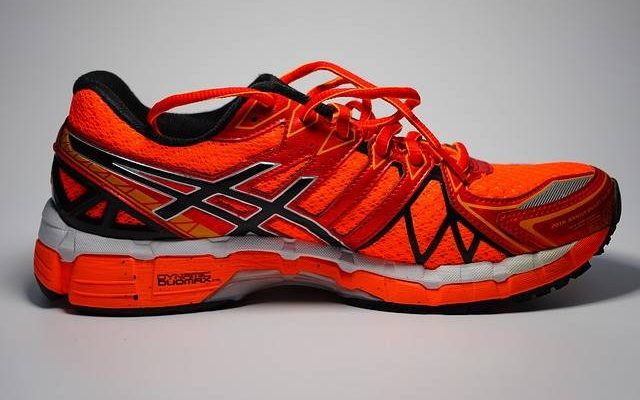 2 ) ASICS Gel Quick Contend Walking Shoes
Comfort and support is a must when you are buying a buying shoe; and there is no better brand well known for this other than ASICS. They produce a line of great shoes which need due consideration; but this one is rather special.
Its a perfect balance between support, breathability, comfort and efficiency.
It's lightweight and does not tear your feet with strings of pain or discomfort ever. In fact once i used a size lower shoe for 3 consecutive days; and it wasn't that uncomfortable.
Being breathable you can wear them for longer duration's and still keeps your feet cool.
Designed just for the people who loves to walk; its made from high quality synthetic material with rubber sole with good traction. This shoe has nice arch support, well cushioned and is balanced. It fits well out the box and does not offers any trouble; either in the form of narrower toe box or tight fittings.
If you suffer from plantar fascistic or any other injuries you should definitely try this shoe for a better change.
Combined with gel cushioning technology its excellent at protecting you from impact stress and shock. In addition the athletic design allows for it to be used also as a cross trainer.
For Men: Check Price On Amazon!
For Women: Check Price On Amazon!
Pro's
Remarkably lightweight, it goes easy on your feet.
Use excellent gel cushioning technology.
Has a breathable mesh that keeps your feet cool.
Made for those who loved to walk long distance.
Excellent arch support and balance.
Con's
The material may feel a little stiff for the first week of use.
Gender neutral shoe; not designed for specific needs of men and women.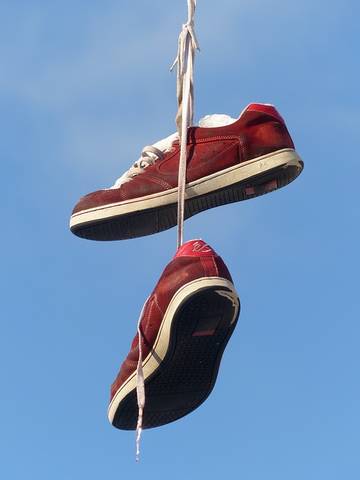 3 ) RockPort We are Rockin Walking Sneakers
Well known for its innovative shoe design that utilize the latest technology; RockPort is known for its long line of casual, athletic and formal shoes. It produce some of the best walking shoe that really last long.
Made from 100% leather material with a synthetic sole; these are the standards for comfort and stability. The Removable Ortholite foot-bed makes it excellent for the people with foot issues.
A low cut rugged design with EVA heel cup add to its durability, lightweight and performance. With excellent cushioning and lightweight shock absorption; it's more than idle for walking on a treadmill or on the ground.
Its flexible design with 360 stability control give you the freedom to move freely in any direction. It's just gonna keep you covered with equal stability in every waking motion.
The high arch and Strobel construction makes it more flexible and roomy at the forefront.
It's pretty high quality stuff that does nor need time to break in and fits well out of the box. The only thing you can complain about is its retro looks and lack of color options.
It's smooth and comfortable with extra space for toes to move. The replaceable insole provide added flexibility in terms of personal customization.
For Men: Check Its Price On Amazon!
For Women: Check Its Price On Amazon!
Pro's
Came with replaceable orthopedic insole
Lightweight and breathable.
Sturdy, comfortable and supportive.
High arch support with EVA heel cup added for better control and performance.
Made from 100% leather it is well cushioned and utilize footwear technologies.
Con's
You may find these a little narrower than other shoes.
Has a retro look and lack in color options.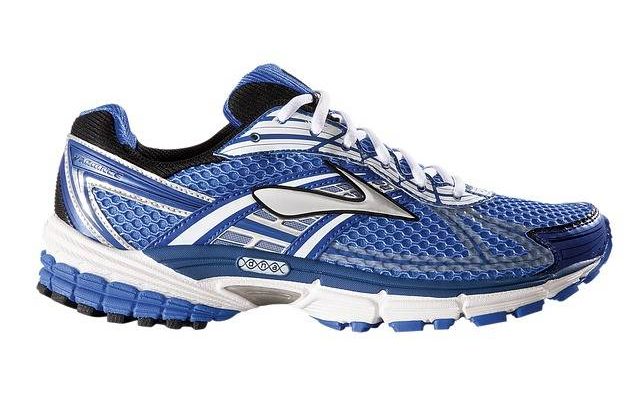 4 ) Brooks Addiction Walker Walking Shoes
The brooks additional walker is an excellent shoe if you only need to walk under controlled condition; example: paved roads, treadmills and indoor. Made for those energetic people who likes to go for a long walk; or just workout hard on the treadmills.
Famous for its nice looks and its easy to wear design, these are extremely comfortable and lightweight.
Whether you hit on the treadmill or like to walk on ground; its high arch support adapts well to your feet to provide better control and balance. While the diagonal midsection reduce effects of over-pronation.
This made it perfect for people who frequently suffer from pains or have other foot injuries.
It's hydro flow technology provide excellent shock absorption capabilities; and made the midsole ever more comfy and well cushioned. This makes them a good shoe to walk all day!
For those who tends to hit hard or land with a force on the treadmill; the extended long crash pad helps you better align your feet. The leather upper gives it a smooth look and the breathable mesh; helps keeps your feet cool while intensive exercise.
For Men: Check Price On Amazon!
For Women: Check Price On Amazon!
Pro's
Flexible, lightweight and stable.
Use a hydro flow technology that provides excellent sock absorption capabilities.
The midsole is comfy and well cushioned.
High arch support and has longer crash pad for better performance.
Made for long hours of walk on paved roads, treadmill and indoor.
Con's
Limited color options.
Pretty basic look and id not slip resistant. ( Do not use outside in rain )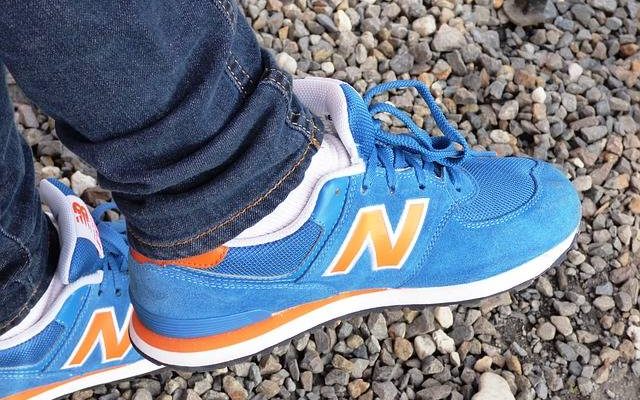 5 ) New Balance M/W-W877 Walking Shoes
This affordable walking shoe from New Balance has a feel of a running shoe but features of any walking shoe. Made from suede mesh upper its strong, breathable and lightweight. This provides you better grip and balance on the highest of inclinations. It features a lace-up design with a comfortable rubber sole.
Not just these flexible but quite sturdy; which helps it offer great support when walking. Moreover its impressive design offers snug fit and all round support.
The insole is removable meaning you can add or reduce on comfort and the cushioning.
The brand has invested its time and money to came up with affordable solutions for the best quality; and thus is among the viable choice of shoes for daily walkers.
It has a superior cushioning and a dominant outsole that others can't offer for this price. In simple words its your cheap alternative for the premium shoes.
Although you can use them for casual wear its made for power walkers and light exercise.
Being snug fit it just holds your feet not loose or too tight. The arch support gives you better control and flexibility to move as you wish. Available in variety of width there is more than just normal width versions.
For Men: Check Its Price On Amazon!
For Women: Check Its Price On Amazon!
Pro's
Equipped with dual density collar foam.
Made from suede outer with 100% rubber sole.
Fits well and available in all feet size and shape.
A quality product at affordable price.
No break in time, well cushioned and supportive.
Con's
Although lite its a little heavier than other shoes.
Basic design and limited color option.

6 ) Nike Men's Air Monarch IV Cross Trainer
An interesting hybrid, this shoe is capable of doing high intensity exercise to waking and running. Much like jack of all trade but master of none; these are easy to work with and quite durable.
Being from a well known brand you can trust on its quality. While their exceptional innovations provides you with support and comfort.
It contains a leather upper that features pores and overlays for support and air flow. Not just it gives you an upper foam sole but also a foam midsole as well. While the solid rubber outsole provides the much needed traction; which gives you balance and control over various surfaces.
The best part of having a cross trainer is that you can use them as a casual shoe; for high intensity exercise, normal walking, running almost anything.
The monarch IV provides you an air sole that runs across the length of the shoe; with a python midsole that together contribute to overall comfort and better support.
A true comfortable shoe that fits just right and does not need break in time. Best for a variety of exercise you can use them on work when you have a plenty of walking to do or stand in a place for long hours.
Being a cross trainer you can also test your limits running on treadmill. Overall a decent shoe to have for your daily exercise needs.
For Men: Check Price On Amazon!
For Women: Not Available.
Pro's
True to its size its looks good and feel comfortable.
Has a rubber sole with lightweight midsole.
Provide great traction on a variety of surfaces and terrain.
Its breathable, supportive and stable.
These shoes will provide you Superb support and excellent performance.
Con's
Runs a little narrower.
Being a cross trainer its great for all but best for the none.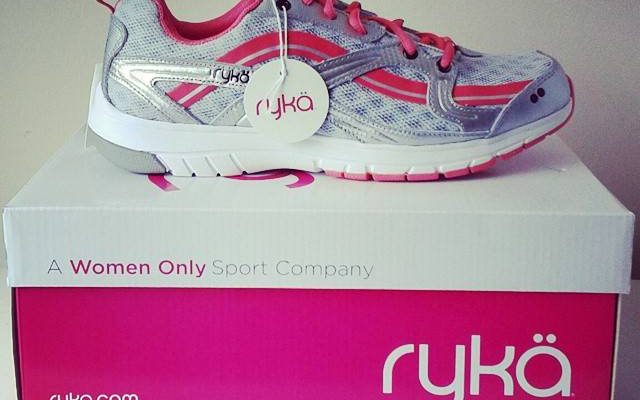 7 ) Ryka Women's Devotion Plus 2 Walking Shoe
Made by a brand that engineered shoes design specific for women's needs, foot shape and movement. These are reasonably cushioned, fantastic at feel and looks just perfect. Made with a solid rubber outsole with responsive impact load protection; its one of the best walking shoe for the treadmill.
It has a nice skeletal support with wide toe box and heel support; that keeps your heels, ankle, hips and knees in alignment. Not just it gives you more flexibility when walking on treadmill; but also makes it possible to walk comfortably even when having serious injury.
Its one of the most lightweight shoe that you may find with wide toe box and still looks good and feel great.
It came with exceptional multi layer construction that help with your muscle movement and improve comfort and stability. When walking on treadmill you need something like this which gives you heel to toe support.
It's colorful, lightweight, durable and holds a number of high end features at reasonably low price.
Being specialized in producing shoes solely for women; you will not disappoint with RYKA. The best part is it utilize Scotch-guard defender with makes it resist strain.
Its breathable and also have high arches that support with the movement.
For Men: Not Available.
For Women: Check Its Price On Amazon!
Pro's
True to its size it fits well out of the box.
Has quality rubber sole that provide better traction on ground and treadmill.
Breathable, lightweight and well ventilated.
Fairly priced and available in different color options.
Has high arches for better control and support.
Con's
Sole wear out quicker than others when used on rough ground or tracking.
If you are used to gender neutral shoes; it may take time to adjust to this shoe.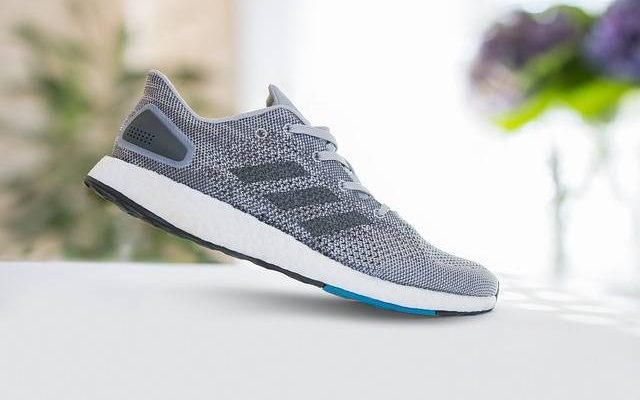 8 ) Adidas Outdoor Terrex CMTK Walking Shoes
I was never a fan of adidas, may be because i always used to buy shoe and not brand. But this one is rather special as its truly a great shoe to have that stands well on its brand reputation.
It's a popular shoe from a reputed company; that is well known for producing quality sneakers.
No doubt with such nice design and quality it not just look pretty but also feels good. The midsole is quite durable and made from responsive material.
This allows for better support and more cushioning to your feet. Unlike many others its meant for hard walking; meaning you can take them on hiking yet still it won't wear out.
It's good for your feet, ankles and knees by being more responsive to your feet. It's sole automatically adjust to your movement and its sole maintain your balance even on most uneven surfaces.
The sole is made from genuine rubber that provides good traction. While i have not tried them on steep hill but they don't slip at all on water.
Overall i find it quite a nice shoe for walking whether be on treadmill, on roads or just while at the work.
While i must not say, i tried them on my day job and its was just so comfortable and nice to wear! Although its a little high on the price; at last you get what you paid for.
For Men: Check Price On Amazon!
For Women: Check Price On Amazon!
Pro's
Durable construction, comfortable design.
Its supportive, comfy and provides great traction suitable for hiking and prolong walking.
Provides better cushioning and shock absorption.
It feature a continental rubber sole that offers nice grip on a variety of surfaces.
Lightweight and well ventilated.
Con's
The insole is on a thinner side which may be cause for concern for people with injuries or other leg issues.
Have limited color options and is not cheap.
9 ) Skechers Equalizer 2.0 True Balance Sneaker
Equipped with tree-layer protection it offers a molded dual-lite base material; a moisture wicked insole with a gel infused memory foam in between the two. Unlike any other midsole the memory foam technology that adjust to your feet; to give maximum comfort and performance.
This alone makes it one of the best walking shoes to hit on the treadmill. Its simple mesh design allows you to easily get in and off your shoes; while the laces lets you choose how tight it should fit on your feet. The thick rubber sole provides excellent traction and great support. Its unique design offers forefront flexibility and thus increased balance on the treadmill.
Unlike other walking shoes its build of much superior quality and hardly wear off. With them its easy to take steps as the shoe itself adapts to your feet with very less break in time. Its a multipurpose shoe which you can use for morning workouts, casual walking, take them to office or wear them at home.
The company have managed to make it a feather like construction; lightweight, soft, comfortable and nicely balanced with great arch support. It not just look good but also offers a variety of colors to choose from and mark your style. Easy on your feet this can also be worn by those with troubles or past injury in their feet.
For Men: Check Its Price On Amazon!
For Women: Check Its Price On Amazon!
Pro's
Look good but feel great!
Very comfortable, supportive and has great arches.
You can use them for office work, gym and casual walking.
Your feet will never hurt even after hours. Contains memory foam.
Sturdy, lightweight and breathable.
Con's
Normal size are a bit narrow while the wide ones are relaxed fit. ( Not as wide as it should be).
It's a dirt magnet that need to be regularly cleaned.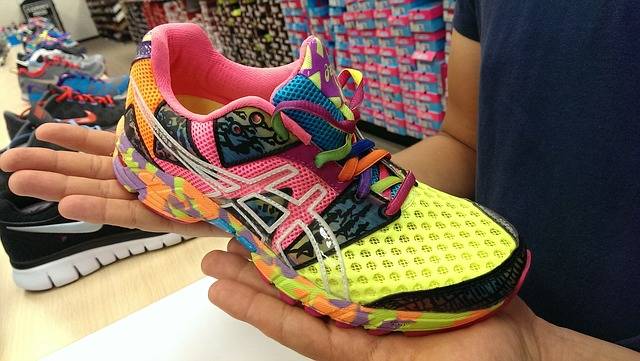 10 ) ASICS Gel-DS Trainer 24 Running Shoes
When you use treadmill more for run than to walk; you definitely need to give this a try. Unless you need a shoe just for walking or to take them to work; its one of the best shoe to have. Made for runners it has all that you needs; better support, control, excellent cushioning, good arch and better traction.
The only reason I put it at the last because I expect; many of you just want walking shoes for the treadmill and not a running shoe. It contain a unique midsole that utilizes nano fiber technology; to provide better cushioning and support across the shoe.
The ASICS abrasion less rubber not just provide great traction on ground but is also exceptionally durable.
Because of being lightweight and well cushioned; whether you hit hard on the treadmill for walking or running your feet will never receive the stress of impact.
Not just that, it feature an unique impact guidance system that increase your natural gait from heel to toe. This further reduce any chance of future injuries or pain in case you have past injuries.
Overall its a great shoe that fits great, looks good, is lightweight, supportive and comfortable.
For Men: Check Price On Amazon!
For Women: Check Price On Amazon!
Pro's
High performance running shoe with a wide toe box. ( Suitable for walking )
Utilize a duo-max support system that improves the performance of the midsole.
The midsole used is of lightweight and best cushioned.
The shoe is well ventilated, durable and lightweight and the rubber sole used provides great traction.
You can easily replace the insert with a better one or with orthopedic feature.
Con's
Not a cheap alternative but rather an premium shoe. ( After all you get what you pay for )
Some design and colors are a bit odd ( At least how I feel).
Walking Shoes Buyers Guide
There are many shoe to wear when it comes to walking on the treadmill. While you can wear any of them but not all will work well for you. So its well advised to follow recommended buyer's guide and measure your feet either using a brannock device or using pen and scale.
Confused? Worry that you might make the wrong choice? Well we have you covered with this detailed guide to how to buy walking shoes. When buying a walking shoe for a treadmill; one should consider a couple of things before making the buy now decision.
1 ) Know Your Feet – Fittings
Ask anyone and the major issue you may find is of fittings. Whether buying for running or walking finding the shoe that true to its size and fits well is hard.
So when buying a shoe online you must invest extra time finding the true size of your feet. You should also look for major gait issues like width, over-pronation and toe space.
A walking shoe must fits well especially when its used for workout purposes. Otherwise it not just cause discomfort but also may cause pain or injury if ignored for too long.
An average person has either of the three feet type; high arched, normal and flat feet. So choose your shoe which fits your type.
2 ) Breathability
While its related to comfort it has become one of the key criteria for finalizing workout shoes these days.
Whether you want your walking shoe to be waterproof or not; it must always be breathable. It become very important when you are hitting hard on treadmill with much higher energy.
You need something that can keep your feet cool and dry while you workout at your gym.
Breathability depends on a lot many criteria but mainly on; mesh upper, cushioning, room for feet to move etc. Choose a shoe that use an upper mesh that allows maximum air to pass through.
3 ) Weight
You would not want a shoe which is heavy when working out on a treadmill; provided you consider ease of use and comfort. Weight of your shoe is another important factor to avoid fatigue.
As a rule of thumb one should never buy a shoe more than a pound per feet. A lightweight weight shoe helps you go faster and is easier for you to workout on treadmill.
But on the other side if you go aggressive on lower weight your shoe tends to have less and less padding. So its always better to find the balance between the two; and buy one this is light enough that its not restrictive and cause fatigue at end of the day; but not light enough it starts to have less cushioning.
4 ) Flexibility
Flexibility is also one of the major concern to look after when it comes to athletic shoes such as these. A shoe that does not bend at the ball but around the arches are the worst kind of shoes to have.
As they will cause troubles such as splint shin, under or over pronation. To avoid that choose shoes that have flexible upper, fore front around toe box and ankle but stiff at the arches.
Having flexibility your shoe can adapt fast to changing movement and feet position; thus allowing some feet movement as you walk or run on the ground or on treadmill.
Walking on treadmill is different than on ground; so if you new to this consider going for the one with more flexibility. While the flexibility reduces stiffness it also negatively affects stability of a shoe.
5 ) Cushioning & Comfort
Anyone who ever buy any shoe want's it to be comfortable, safe and easy to wear in. And if you have to workout on the treadmill or go for a run you need a shoe which is well cushioned and supportive.
Just because its an athletic shoe does not mean's it's well cushioned. It's the type of cushioning your shoe have, EVA, Gel, Air/Fresh foam etc.
While i find them all to be somewhat great I personally feel EVA midsole do better when it comes to workouts on the treadmill. A well cushioned breathable shoe with optimum flexibility is most comfortable.
Sometimes the types of fabric also do play a role in the comfort. Go for shoes with soft fabrics that does not go hard on your skin.
6 ) Budget
The elephant in the room; price has always been a factor at which at least many people change their mind.
No matter how much we research or how much we liked it; its always how much this cost anyway? Is it really worth the money? These are all what decide whether we will actually make that buying decision or not.
In general the higher the price the better is the product but for sometimes we can find fairly good quality at amazing price! That is why we have put our due consideration on your budget while finalizing the list.
If you can afford it buy the best walking shoes that you can have. But if you just don't have much money get any decent shoe with similar features at low cost.
Also Read,
7 Best Treadmill On Budget For Walking Use
9 Best Cycling Shoes For Flat Pedal Road Bike
9 Best Fixed Gear Single Speed Bikes for Commuting