Are you looking for the best jogging bottoms for women? If you are then this post will help find in-depth review and comparison of the best jogging bottoms. When it comes to exercise we need something easy to wear, comfortable and trendy. No doubt sweatpants are in fashion and also comfortable for exercise; but are not the only option you have.
There are sweatpants, pajamas, liner pants, running capris, yoga leggings, and running shorts. No doubt they are great for jogging and workouts but are also nice travel wear. From stylish running jogger pants to comfy sweatpants; wearing the best jogging bottoms always bring in the feel-good feelings.
No matter how you feel but comfort is the trend of the moment. Anything that is comfortable and easy to wear is in demand. After all major celebrities like Selena Gomez and Rihanna were recently spotted wearing comfy sweatpants. Even there are different varieties within sweatpants; colorful, slim-fit, tailored and with pockets.
We have come with a list of top 10 best jogging bottoms that will keep you dry, comfortable, looks great, flexible, smooth and is easy to put on and off. For your help we have also added bullet points for each product; stating their pro's and con's. At last we have discuss and provided in depth buyers guide on sweatpants and jogging bottoms.
Top 10 Best Jogging Bottoms For Women
1 ) Champion Women's French Terry Jogger
Whenever there is a hunt for high-quality inexpensive sportswear, champion is the brand to go for. Available in three basic colors black, grey and the Granite Heather; it provides you great new looks with these ankle-length joggers. Not just they are super comfortable, have a soft jersey finish, fashionable but are also quite affordable.
Made from fabric that contains 43% Polyester, 43% rayon and 14% cotton its soft and lightweight. If you are looking for a jogger fit for daily use; its perfect to wear at home or at the gym. The nice thing about them is its adjustability and convenient side pockets. With so many upfront features it helps you feel relaxed wearing them.
Being available in neutral basic tone such as black, grey and granite heather; you can team them up with any color that you want. Easy to clean, it last long and does not shrink much over time. The ribbed cuff design with waistband and tapered leg; makes it more flattering and quite customizable ensuring great fitting. Check them out on Amazon !
Pro's
Awesome casual wear for gym, jogging,walking and home.
Slim fit and came with two side pockets.
Made from excellent light material.
Easy to clean and does not shrink.
Soft, comfy and affordable.
Con's
The color is not true black but rather soft black.
Thin material ( Some like it but other's do not )
May start to pill if heavy washed. ( Light wash only )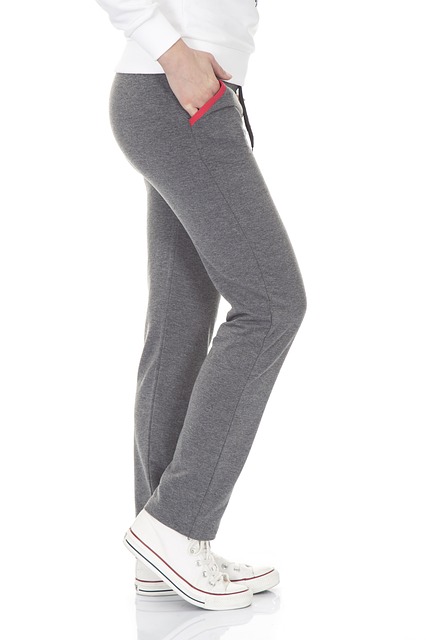 2 ) SweatyRocks Women's Workout Yoga Legging
If you love to do yoga other than your normal workouts, SweatyRocks workout yoga legging are the best option for you. Available in 31 different colors and pattern there is always something for you. Made from 100% cotton fabric it's soft, allows free movement and is super comfortable.
If you hate changing routine post workouts there's some good news for you. These leggings are perfect not just for yoga, jogging, casual walk, gym, and running but also as casual wear at home or at the market. Made from cotton it helps keep you cool in summer being breathable; while maintaining warmth in winter trapping in your body heat.
While it looks and feel high quality stuff its surprisingly well priced ( OMG! ). These cotton joggers are neither too thin nor too thick making its dry fast preventing unpleasant odor. Suitable to be used both in summer and winter; i must warn its not too warm to get out in freezing temp. Overall its pretty good product that machetes your style. Check its price on Amazon!
Pro's
High quality stuff that last's long and is sufficiently thick.
Breathable, lightweight and comfortable to wear.
100% cotton fabric.
31 color options and design to choose from.
Perfect for gym, yoga, jogging, walk and casual wear.
Con's
A little baggy, so you may find it weird.
Made of 100% cotton they take time to straighten out once washed.
3 ) Adidas Originals Women's Super Star Track Pants
Want to create good impression on others; wear adidas originals track pants and you will feel the burn from day one. This one is for those who do not compromise on quality. It fits just right with a little snug around thighs and butt; having stretchy lower legs providing clear foot work idle for a jogger.
These are not just fashionable but also comfortable, thick and cozy. In fact you will feel the quality from the moment you touch it. Made just for high intensity workouts; it is more than perfect for running and gym being a little stretchy for restrain free comfortable movement. Being a typical adidas pants its a thick but not baggy.
Available in 4 different colors black, ash pink, radiant red and dark steel; they mix up well with different colors. So team them up with whatever you want and take them to gym, out for run or for a brisk walk. It came with an elastic waist and a smooth interior being soft on your skin. Overall its a perfect jogger but a high price tag. Check them out on Amazon !
Pro's
Suitable for both professional and casual workouts.
Premium quality product that is soft and comfortable.
A little thick but still not baggy.
Fashionable and eye catching design.
Two side pockets.
Con's
Available in just four colors.
Have a high price tag.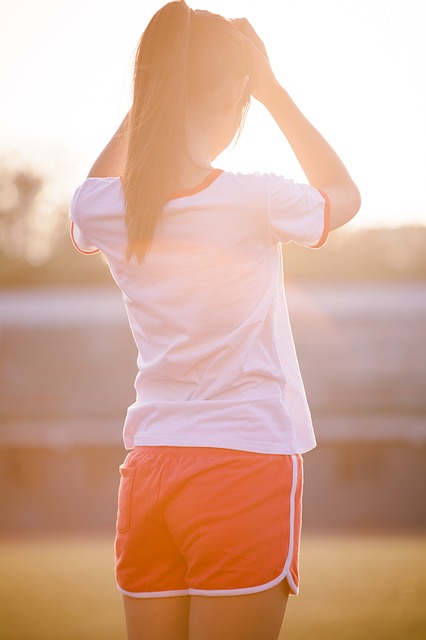 4 ) Under Armour Women's Fly By Running Shorts
When you have miles to go specially in summer there is nothing best than a running shorts. Made just with running in mind they are comfortable, stylish and quick drying. The Under Armour fly by running shorts are one of the best jogging bottoms you can ever have. Other than front hand pockets it also have one hidden pocket at the back.
Made with Lightweight woven fabric its super durable, wicks sweat, dry real fast, is soft and have breathable mesh that dumps heat real fast. The elastic waistband with underwear liner; its just enough tight to avoid slippage and does not cause discomfort. It's really something that live up to its brand name.
The quick drying polyester fabric keeps you fresh and dry allowing fresh air to pass though. You can wear them all day and still find them comfortable. Take them on hiking, on beach, walking, long run, marathons, adventure and more. The front hand pockets are a real plus point as many running shorts don't have them. Checkout its price on Amazon!
Pro's
Fit for jogging, hiking, walking and bicycling.
Best ever product for the price tag.
It fits well and does not slip while workout.
Breathable, lightweight and mildly comfortable.
Have 3 pockets two at front and one hidden at the back.
Con's
The packets are a little small than normal.
Limited color options.
Only fit for warm conditions.
5 ) Champion LIFE Reverse Weave Jogger
Another champion product that get its place in our list for the top 10 best running joggers. Its comfortable, slim fit, smooth, stylish and most important a quality product. This champion life reverse weave jogger is pretty straight forward; nice fittings, on the trend, warm, thick and breathable.
This weave jogger has a pretty basic color and yet it looks stylish. Remember a perfect pair of joggers should not just look good; but also make you feel better running. If you are someone who always have issue with fittings; take this you won't complain ever. It is just too nice that adjust to your body type.
In fact of all the best jogging bottoms mentioned it is on top when comes to fittings. Made from lightweight polyester fabric its allow yourself to move even more freely. Furthermore the resistance seam helps keep it position holding on your waist. With pockets on each side and high waist design its quite flattering from the first try. Check them out on amazon !
Pro's
A champion in color and style.
Quality product that is lightweight and trendy.
Comfortable and cute with a high waist.
The fabric is quite soft and quick drying.
Not just its eye catching but equally suitable from winters to mild summer.
Con's
You only got four colors to choose from.
No draw string to adjust with the waist fitting.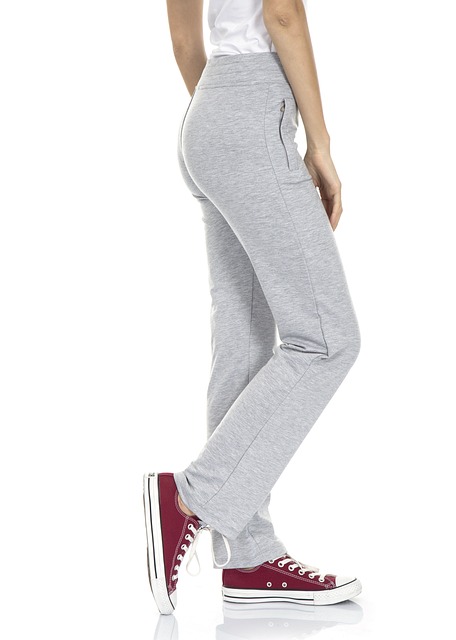 6 ) Matymats Women's Sports Harem Sweatpants
Not everyone looks for a jogger that is less restrictive but if you do; this sport sweat pant is just what you were looking for, relaxed and streamline. Although its a bit loose and baggy it has a tapered Leg with a ribbed cuff; that gives it an much modern look. Such a construction allows for all way stretch making them easy to move.
Having the nice blend of nylon ( 43.5% ), polyester (43.5% ) and spandex ( 13% ); its not just light weight but also moisture wicking, warm, breathable and quick drying. This ability to maintain warmth without sacrificing on breathability makes it perfect for all weather ( winter to summer ).
The fabric is soft on your skin and comfortable to wear all day long without ever needed to change. Neither too thick or thin its just perfect with an elastic waistband; that holds up even in most extreme workouts. The adjustable fold over its waistband with internal pockets gave it a modern look and better fitting. Check its price on Amazon!
Pro's
Relaxed fit streamline design
Perfect for running, jogging, dance, yoga, Pilates and casual use.
Soft fabric with a fold-over waistband.
Great quality, stylish and super comfortable.
Quite stretchy and thick with elastic ankle cuff.
Con's
Has a double waistband design which you may or may not like.
Limited Color and style options.
7 ) Nike Women's Dri-fit Tempo Track 3.5 Short
Well known for its sports outfit and accessories; these running shorts are good for workouts from crossfit, gym to running. In contrast there is no match to this in hot and humid weather. Made in USA its looks and fit perfect on your body not feel too short or long causing discomfort.
It's not just made for jogging but for anything that has to do with athletic. If you are among those who feel self conscious in shorts. Finally its one which fits too well to your shape that you never ever complain. Available in multiple color options; there's always something that best suits you.
Well made just to make you feel perfect while running, its light and allows air to pass through. Whether you have marathons on mind or just want to run for fitness it won't disappoint you ever. In fact thanks to elastic waistband it does not rub hard on your skin; something much of a concern in marathon and sprints. Check them out on Amazon !
Pro's
A quality product from Nike that stand by the brand name.
Lightweight and comfortable.
Fits well and don't let you feel self conscious while running.
The waistband is elastic and does not rub hard on your skin.
Made in USA and available in multiple colors.
Con's
Not fit for winters.
A little more costly than other shorts.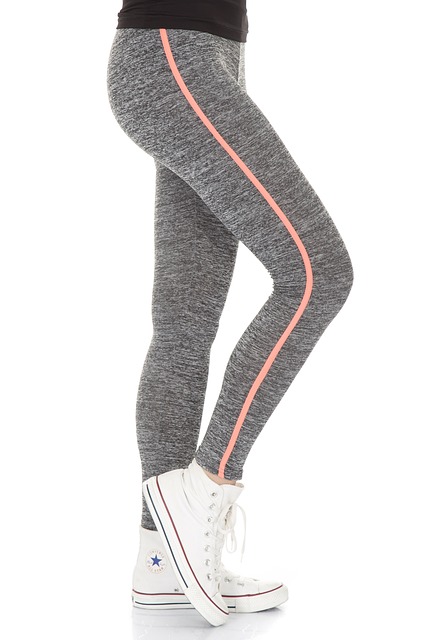 8 ) U.S. Polo Assn. Womens French Terry Jogger
Most joggers are slim fit and are not meant to be worn all day and night. But thanks to loose design and comfortable soft fabric you can wear them even during your sleep. Its an casual sweatpants with an athletic flair from the U.S Polo. They are sufficiently long and are non restrictive that make it good for athletics, jogging, at home, in bed and more.
With more than 20 different colors and design to choose from; you will never complain for its style and color. Available in all size it came with a drawstring and elastic cuffs. Made from thick soft fiber its durable and last long. Being from an trusted brand you may either like or hate the big logo printed upfront.
While idle for home use they are good enough to take them regularly on walk or jogging. For the price its definitely one of the best jogging bottoms for now. They are really thick and warm with a little baggy look; thanks to plenty of slouch with the mid rise. Overall its just another nice jogger with comfort on its priority list. Check its price on Amazon !
Pro's
Long and comfortable with a wider band around ankle for better movement.
Colors and design that suit your personality.
Soft and lightweight fabric that breath but also holds in warmth. ( Idle for winters ).
Loose fit design – you can also sleep in them.
Made with 100% cotton fabric.
Con's
Have a big logo printed on it ( You may Like or hate it ).
No front pockets.
9 ) Tommy Hilfiger Women's Logo Jogger Sweatpants
Looking for an sporty cool jogger that is not tight on your curves? Tommy Hilfiger's jogger sweatpants is idle for your need as its relaxed fit and came with an adjustable draw-cord waist. These stylish new jogger is perfect for any women who is looking for extra comfort and more wearable.
Mark your style with these colorful joggers and let others keep looking. Made from french terry fabric with a nice blend of polyester and spandex; that makes you feel so soft and comfy. Very comfortable to wear around doing workouts or just relaxing at home. No doubt they are so cute and are on trend.
Easy to maintain they are stylish enough to take them out and comfortable enough you can literally sleep in them. The moisture absorbing ability keeps you cool and dry even when you sweats heavily. While they are quite inexpensive i wonder how they provide such a good quality. Check them out on Amazon !
Pro's
Available in 40+ colors and design.
Soft and comfy.
Has a loose-fit design, sporty looks and a lightweight fabric.
Perfect blend of polyester and spandex material.
Suitable for all weather.
Con's
Not for you if looking for very thick fabric.
It does slip a little during workouts if not tied with the drawstring.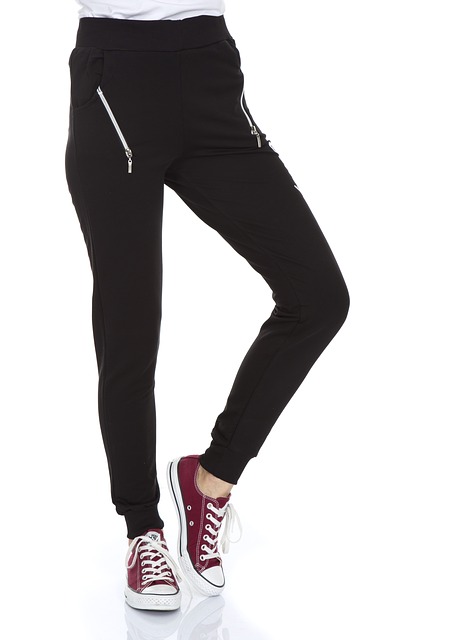 10 ) Philanthropy Women's Jogger Sweatpants
True to its size these sweatpants run long and loose in just the right places. It fit's well on your waist and thighs with much more room for your leg. Available in 25 basic colors and design; its suitable for jogging, running, gym workouts and leisure activities. If you want nothing but the best, this is what you must should buy.
In contrast to the all models listed above its the most expensive but has a really good quality for the price. Being versatile it fits well in between the regular jogger sweatpants and casual leggings. Its breathable and lightweight; meaning it wicks away your sweat keeping you cool and dry even during the mild summer.
If not looking for low cost best jogging bottoms; but rather quality, style and comfort its the one you should go for. The colors are classy and fit well with any colors on top. The fabric is thick enough not to be transparent in bright light and the two pockets are convenient to carry keys and mobile. Check its price on Amazon !
Pro's
Long and comfortable with soft and lightweight fabric.
Easy to get on and off.
A little Baggy
suitable for all weathers
Perfect for running, jogging, dance, yoga, Pilates and casual use.
Con's
Too expensive.
No other issue; its just too good on everything except budget.
How To Choose The Best Jogging Bottoms For You – Buying Guide
Now that you have came so far reading each review from top to bottom, you may finally feel like "Hmm so which one is perfect for me?". How on earth am i supposed to pick the right product; especially when they are all among the best joggers. Well we have tried to make it easier for you to decide; let me do one more try!
Yes, that is the reason why i have taken onto this daunting task to create the best ever buying guide for the purpose. the one that is not just user friendly but makes it lot more easier to came to your decision. We will guide you though step by step till you make your decision; but remember its you who make the final call.
Jogging Material
Polyester: Known for durability they are somewhat rigid and does not shrink when washed. Thanks to its quality to retain shape and properties; they last long and does not loose color with time. They are great for rigorous training, sports and long running.
Rayon: These are light fiber with properties much similar to that of natural fiber such as cotton. They are both comfortable and soft on your skin. It's versatile, has pretty good strength and is often used as an alternative for cotton to reduce cost.
Cotton: A natural occurring fiber that is softest of all and has a nice feeling wearing on skin. They are little thicker but still breathable thus are suitable for mild summers. Being thick they are also known to trap heat making them suitable for both summer and winter.
Spandex: If you like stretching its what makes your jogger able to stretch. Not just they allow you to stretch thus reducing restriction they also give a nice texture to the cloth. That is why it is something too important to have in every jogger or sports wear.
Seasonal Needs
Summer: In mild to humid summers you should either pick the ones which are more breathable and light; or simply switch to running shorts. While cotton and nylon allows for much wanted breathability its the polyester that keeps it thin enough to radiate head easily.
Winter: It would be stupid to but a running shorts in winter. You need a jogger that is long, thick and contain a perfect mix of polyester and nylon/cotton. Going too heavy on thickness can makes it look more baggy; while too slim and light makes you vulnerable under very low temperatures.
Joggers Fit
Balanced: As you know its common understood that whatever that is not slim must be baggy. But its not always true as there are many joggers which are neither fall in either of these categories. These are balanced with slim fit as some main parts and a bit relaxed everywhere.
Slim: Slim fit joggers go well in hand with casual outfits than others. They always look good and can be used in most formal-informal settings. If you are more of an extrovert and like showing off; take them to your gym, on the road or for dinners and grab others attention for good with style and fashion.
Baggy: Although slim fit have a number of advantages and better trap heat in winters; not everyone loves them. In fact, one of most loved best jogging bottoms are baggy. These are super comfortable so much so you can sleep in them at night. They are perfect for gym, yoga, at home and for other leisure activity.
Other Things To Consider Before Making Final Call
Waistband: The comfort and fitting of any jogger whether long or short depends mainly on the waistband. If the size and material used for the waistband is good; there will be no problem else you will only complain how hard it is on your skin. A good waistband is one which is elastic enough to hold your jogger under all condition but not too much as it starts to hurts.
Drawstring: If waistband is what that keep your jogger in place not letting it slip or fall. Its drawstring that allows customization with the fitting and grip on your waist. On most cases they look nice on top of the waistband and simple enough for anyone to adjust your pants.
Pockets: While it is not one of necessity but rather came really handy carrying keys and iPhone on the walk or run. Despite its utility it also add up to the design and style of your jogger.
Price: All that glisters are not the gold. That is why we pick only the very best jogging bottoms irrespective of its price. After all you have to pay for the quality you deserve. In the above list you will find joggers which are affordable, cheap and expensive. The quality of the fabric vary accordingly; but its up to you decide based on your needs. After all not every activity or use demand the same level of quality.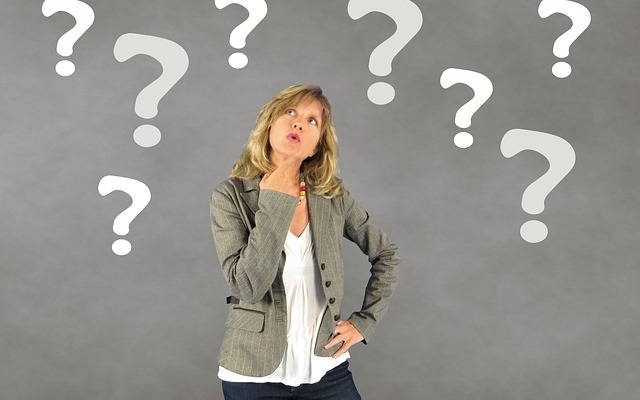 Frequently Asked Questions About Joggers & Sweatpants
Q.1: How are women's joggers supposed to fit ?
Ans: Modern joggers specially sweatpants are available in a wide range of variety; from slim fit, to balanced and baggy. There are also sub types with pockets, without pockets, with draw string, without draw strings etc. A balanced and baggy joggers must be relaxed fit allowing more space for leg movement and comfort.
But having a slim fit does not mean them to be tight around your bum or other body parts. They must fit easy on your body without being too loose or baggy. Following your body up close without getting it tight makes it so cute and stylish. Unlike wider sweatpants these can be worn anywhere with anything from top to sweaters and even blouses.
Q.2: What size should I get?
Ans: Shopping for clothes online, size is always a factor that cause the most trouble. From return and order a different size to adjusting with the product you get; its a daunting experience. Whether you buy the best jogging bottoms or the opposite; they are the same if they do not fit as expected.
So it is always expected to check for the sizing guide as the true size vary from manufacturer to manufacturer. Thus as a rule of thumb it is always advised to go for a size higher in case of doubt. You can use the drawstring to adjust the fitting; but there is nothing you can do if it run small and tight.
Q.3: How to wear joggers for a much casual look?
Ans: When you have to wear them everyday, its obvious you would like to know how to wear them with casual looks. You can easily take them beyond just gym, running and downtown; when you feel confident and know how to reach out have the perfect balance.
Play with colors and patterns with different shoes or foot wear. Then try to came up with matching tops and jackets. You can use v neck tailored tops or sweatshirt to bring a fresh new look. Don't be afraid of experiments and came with something that look different and unique to yourself.
Q.4: How to prolong the life of your jogger?
Ans: The least you would ever care about is whether your clothes can be machined washed or not. Many are not even suitable to be washed with clothes of different colors. So we all ignore these critical information only to later scream about the product quality.
The best and simplest way to prolong life of any cloth is to not machine wash. Even when they are okay to be, these machines are really hard on the fabric damaging them wash after wash. Unless its urgent or important try to hand wash and dry it naturally; if you really want them to last long.
Conclusion
Choosing the best jogging bottoms on your own can be challenging; especially when you have no help. You need to look at hundreds of product and more than a thousand reviews; yet you can't make a decision. This is where a blog like this came in handy.
Not just it reduced your research time by more than half; but also help helps you make your educated decision. Now that you have learned so much about jogging bottom; i hope you don't have to struggle making a buying decision.
Also Read,
How Many Miles Should A Person Walk In A Day?
Best Shoes For Working Out At The Gym – 2019 Review
Why Corn A Better Carb Option ?