Everyone is talking about abs workout plan and the number of transformation challenges is greater than ever. That's right, New year resolutions are just around the corner. The ever best fastest thing is our world, the world we live in. Carving out 30 to 45 minutes a day for a good workout can be a big challenge and completely devote yourself in the search for a better yourself can lead to tough financial conditions.
There is nothing like watching abs on your stomach besides eating food out of hunger, they look good, Right? Not only they make us more confident and so-called sexy/handsome/smart they are very useful for the good health of our body part, body posture and more. But it is not so easy to score abs just like in high-resolution fitness ads and movies. To make stronger and more sculpted abs, you need to get the best abdomen workout to work with two dozen muscles between your hips and shoulders.
Good news: If you can Run, Stand and walk you already have abs. Of course, you can not see or feel the abs muscles as they are covered within fat of your body. dreams yourself without the abdominal muscles, You won't even able to move an inch, they are there to support and protect the collapse of the spine almost every moment of the day. If you are not looking for abs, should you look for ABS that shows?
All abdominal muscles are not equal. Some people have to work on exhaustion before they can get abs, but other will have them just by sitting down. The problem is that there are many frightening, fraudulent and even malicious pieces of advice for the "six pack abs". We do not say they are wrong, but they do not work on a fixed basis. To enable a stronger and better-defined abs development, we have implemented two different layouts stating ways to develop abs within months.
Abs workout for home
This simple practice can help you do home-made workouts without any types of equipment at any place at home without any need to go to expensive Gym. It only takes 10-20 minutes and can be done every three days. It is designed to improve the strength of your core and abs muscles without having any training so that you have nothing to stop from developing six-pack abs.
Use this 10-minute workout to focus on toning and strengthening the stomach/Abdomen. This workout can be used separately, or you can use it with regular gym exercises to get extra abdominal work. As each exercise is performed once, 45 seconds after each movement is more than enough for a good burn.
Mini abs workout 10 min for your all-around ABS development: The following is the 10 minute set of different exercise with 1 minute each.
1. Double Leg Raise Crunch
2. Single Leg Raise
3. Full Body Sit-Up
4. Weighted Russian Twist (5kg)
5. X Mountain Climber Twist
6. Butterfly Kicks
7. Ab Bikes
8. Medicine Ball Passes
9. Side Plank (Left side)
10.Side Plank (Right side)
How many calories does this burn?
We assess that a man can consume approximately 65-86 in this 10-minute abs exercise. On the off chance that you are endeavoring to "get abs", you should remember that it takes significantly more than only a bunch of crunches to get a conditioned stomach (6 pack abs). A wide assortment of aggregate body quality preparing and a solid eating routine are generally key to getting a fat free stomach. Having a sound muscle to fat ratio is basic to seeing any of those stomach muscles that you work to develop.
Abs workout at gym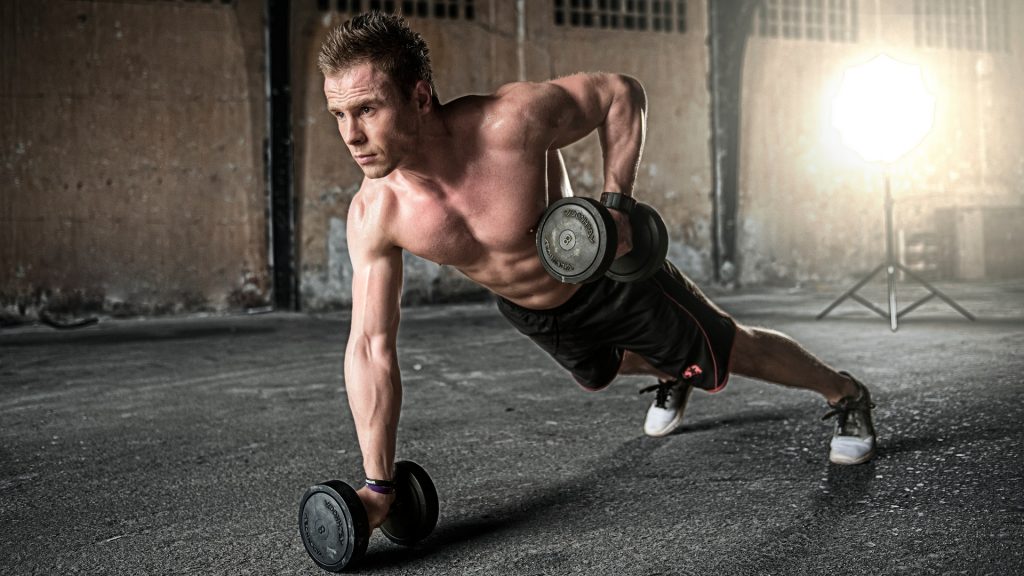 The diversified fitness industry is an ABS company. The books and the articles are undoubted filled with the same answer to the problem: The secret to follows your six pack abs. It's not even that simple doing few more crunches to build 6 pack abs. So thousands of instructors are selling this idea of how to live up your dream of 6 pack abs, so you can hit that jackpot with little effort and motivation.
Start with burning calories one day at a time with little teaching material at home and in the gym. Aside from being mentally active, your body is inactive when you're resting or at home. We'll give you an idea of how your ABS workout can be done with your gym equipment. Next time you're in the gym (and come to another intersection), choose from the following five workouts and do any two or three workouts at the gym.
1.Abs roller workout (3-5 min):
On the off chance that you've never attempted this bit of gear, you definitely going to love this, after all, it's really enjoyable to utilize. kneel on the floor and hold a abs muscle wheel underneath your shoulders. Support your abs and roll the wheel forward ideal until the point when you feel you're going to lose strain in your center and your hips may list. Gradually move back to begin position and take off once more, this time angling to one side. Do it 8-10 Reps.
2.Hanging core exercises (Circle-3 to 5 min):
Hang from a bar that pulls up with your hands. With your legs, with your toes and feet straight, draw a big circle with your feet up. Make sure to put the circle in place and that your body does not change back and forth. Give your feet hight as much as possible during the process.
3.Hanging Bicycle (3-5 min):
You can pedal with your legs straight down, out surpassing you or in turn virtually from either position. These may really be less demanding and hard for some people. Hang from the bar with your palms confronting without end. The two legs should hang straight under you. Tuck one knee up toward your chest at that point mart bringing the other one up playing out the "peddling" movement.
4.Cable Crunches (3-5 min):
Stomach cable crunches are extraordinary compared to other activities for building solid abs as quick as could reasonably be expected. They are extremely viable for focusing on the abs which are both fortified and strengthened by this activity. Try not to give the cable machine a chance to scare you—it's simpler to use than you might suspect. Stack on a lightweight (begin with 10 pounds or less) and position yourself grabbing it with the two hands. Stoop down on the ground and position your hands against your head. While stooping on the ground, keep your hips stable and drop your abdominal area down to the floor. Respite for some time and come back to your position, rehash 10-15 times.
5.Crunches (5-7 min):
These are the most basic of abs exercise but have considerable results strengthening your abdomen muscles. There is a myth that they can be unhealthy or cause back pains, but they are just provocation with no such scientific proofs. Yes doing any exercise too much or wrongly can have some bad effects but its never a bad idea to start trying with simple exercises like this.
Lie on your back with your knees bowed and feet level on the floor, hip-width isolated. Place your hands behind your head with your thumbs behind the ears. Hold your elbows out to the sides however balanced imperceptibly in. Tilt your jaw to some degree, leaving a few slithers of room between your catch and your chest. Softly draw your abs inner. Turn up and forward with the objective that your head, neck, and shoulder bones lift off the floor. Hold for a moment at the most elevated purpose of the advancement and a while later let step by step pull back.
Difference between abs workout for women and Abs workout for men:
In general, our models and the female models have fabricated a myth that we have different abs workout for every male and female need which is also partially correct as not on the basis of exercise but its intensity and process. Gender issues are accepted to associate with abdominal muscle training. However, it is clear that the genital proliferation of abdominal muscles has nothing to do with the exercise but our own chemistry. Since we have a different chemistry than of women we can develop more abdominal muscles, usually without much cardio training.
In general men eat more calories than women and so require more abdominal exercise to burn that extra fat. Abdominal muscles of men recover more faster than that of women helping overall development of abs in men. Women on other hand are more physically balanced as their body respond better to yoga and another stretching exercise. A man should eat 2000 calorie of protein to avoid muscle loss while a woman needs only 1200. Of course, there is a difference in the way of implication and results but there is not much difference in the exercise itself.
General Disclaimer: This article is for general information only and does not intended to replace an informed medical opinion. You should not use this information to diagnose or treat a health problem. Always consult your doctor before changing your diet, sleep habits, dietary supplements, or a new exercise routine.